Everyone gets a little wistful after Labor Day Weekend. You've probably been inundated with people saying things like, "Can you believe the summer is over? and "It's going to be Thanksgiving before we know it!" Here's an unpopular statement: Good riddance. Have you ever tried to throw a party in the summer?
It's a nightmare. Everyone is out-of-town, or double-booked, or keeping the date open in case a last-minute invite to a beach bungalow comes through. So I'm throwing a post-summer summer party, complete with a clam boil, grilled corn care of Bobby Flay, and of course, cocktails. Because it's going to be Thanksgiving before we know it.
Pitcher cocktails are great for having guests over. It gets them nicely boozed up, but frees you up to circulate, rather than playing bartender.
Rosé Zangria
Ingredients
1 bottle rosé wine
6 oz Zirkova Together vodka
3 oz Giffards peach liqueur
3 oz pomegranate juice
3 oz freshly squeezed ruby red grapefruit juice
2 oz white grape juice
2 oz freshly squeezed lemon juice
2 oz simple syrup
1 box raspberries, plus extras for garnish
1 peach, diced
Club soda
Directions
In a large pitcher, combine wine, vodka, liqueur, juices, and simple syrup, and chill, 1 hour or overnight. Add berries, peach and ice to pitcher, and serve sangria in stemmed glass over ice with a splash of club soda.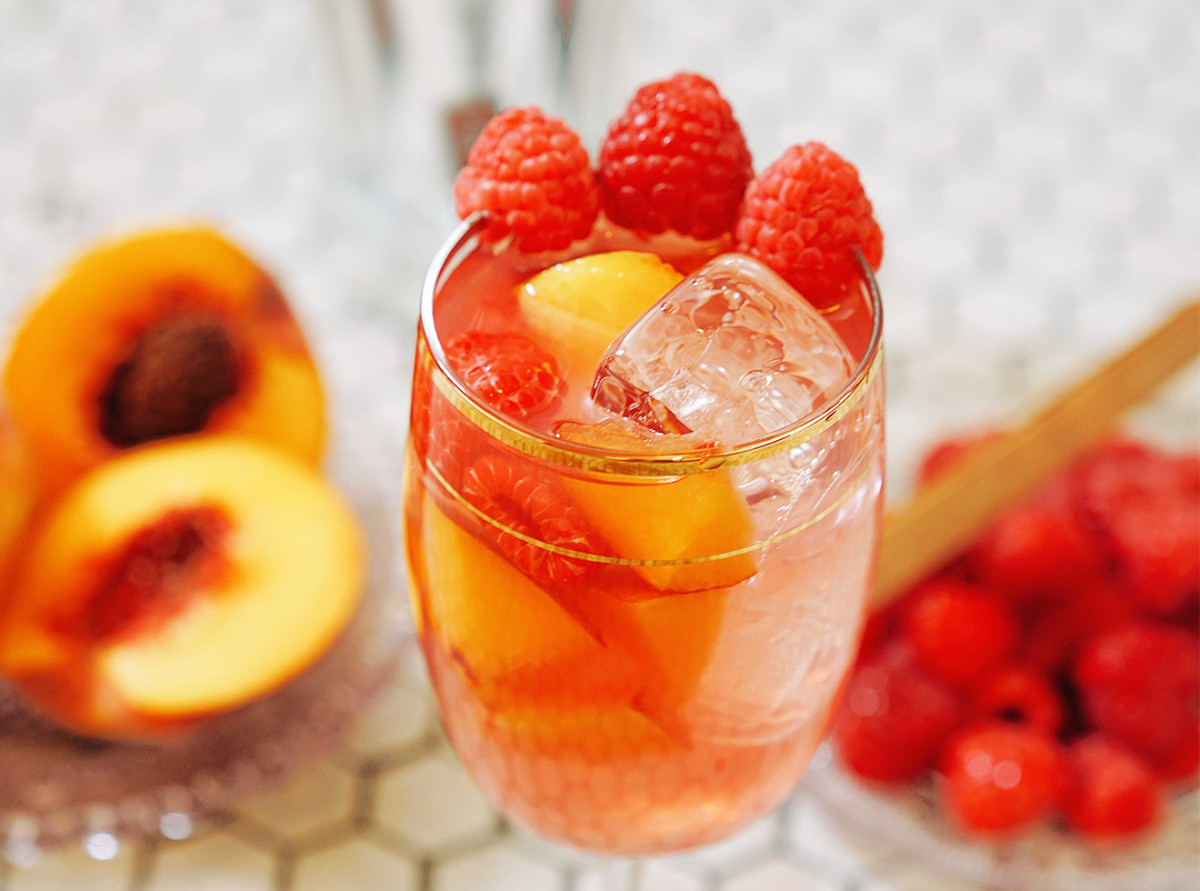 Good hosts always have a bottle of bubbly chilling, just in case. Pick up two: one for this cocktail, and one just in case.
Bianco Spritz
From Will Benedetto, of Mondrian Terrace in New York City
Ingredients
1 oz elderflower liqueur
1 oz dry vermouth
1/4 oz freshly squeezed lemon juice
G.H. Mumm Champagne
Lemon wedge (for garnish)
Directions
In a glass filled with ice, stir together liqueur, vermouth, and juice. Top with champagne and garnish with lemon wedge./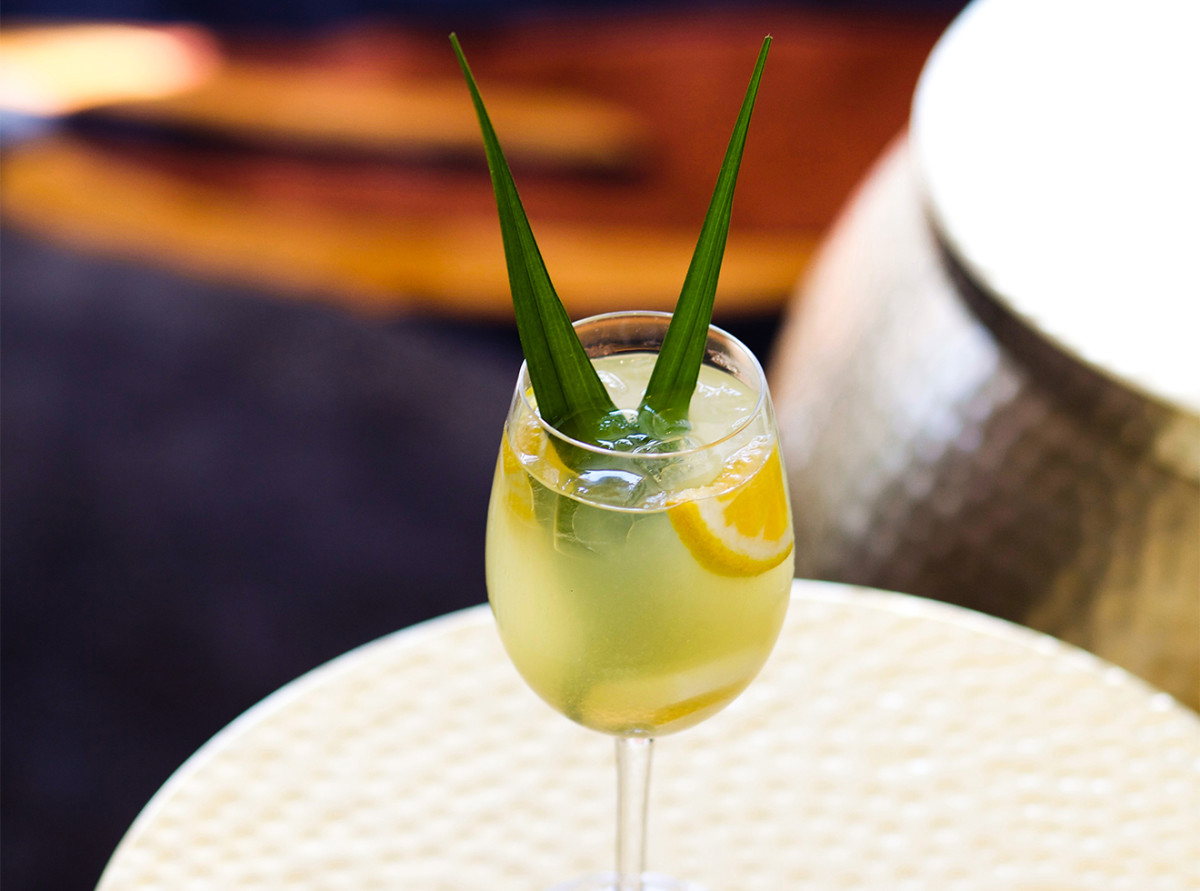 If you've gotten your fill of Aperol spritz's for the year, switch it up. Tremontis Mirto Liqueur comes from the Mediterranean and is made from the berries of the myrtle plant. It's got a bittersweet, herbaceous profile that'll help ease you into fall.
Sardinian Spritz
From Rufio Lerma, of Rosemary's Pizza in New York City
Ingredients
1.5 oz Mirto Liqueur
3.5 oz sparkling water
Lime round, lemon round, and maraschino cherry (for garnish)
Directions
In a Collins glass filled with ice, add liqueur, then sparkling water. Garnish with lime, lemon, and cherry.
For access to exclusive gear videos, celebrity interviews, and more, subscribe on YouTube!