The sun is out, baseball is on the radio, and the dog is chasing a bunny around the yard. Grilling season has arrived at last. The advent of BBQ time means not only hauling the grill itself out of the basement, but also picking up seasonings for rubs at the grocery, stockpiling charcoal, and inviting friends over for drinks and dinner. It is a process and you've got to respect it. Still, there is no reason not to try to make your grilling system run a little more smoothly.
Here are a few tips to help you up your grill game and make the most out of every evening.
1. BBQ experts use only the best grilling tools out of respect for the meat. A sharper knife doesn't squeeze juice out of the meat and a well-structured spatula doesn't rake away the rub.
2. Not all backyard grills are made equal or for the same purpose. Smokers and traditional Texan setups are wonderful, but not necessarily ideal if you haven't spent a week planning ahead and don't want to monitor temperatures all day. Gas grills, especially ones with infrared heat, are remarkably efficient alternatives that take charcoal out of the mix.
3. BBQ recipes are as common as they are simplistic. They key is to find one you like and perfect it. It is better to be known as the guy who makes perfect short ribs than the guy who makes a mediocre brisket and a mediocre steak. When in doubt, defer to the expertise of competitive cookers like the Killer Hogs of Memphis, Tennessee. These guys may not have the accolades of New York's Blue Ribbon restaurant, but they've got a lot of blue ribbons.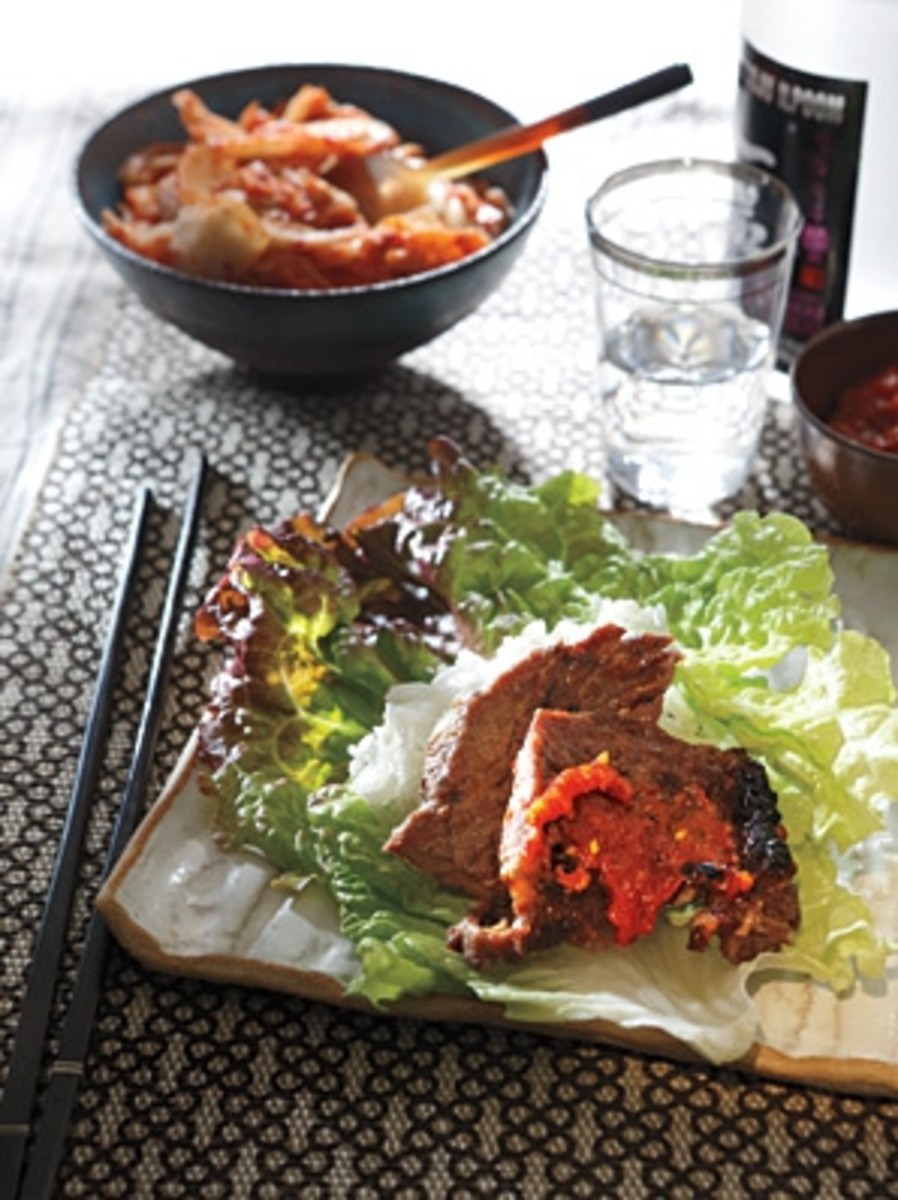 4. It rains from time to time. If you're inviting friends over for a bit of grilling, it's best to have an indoor BBQ contingency plan just in case the weather doesn't cooperate. Recipes that call for meat to be lightly seared work better on the stovetop. Korean-cut short ribs are our fallback.
5. Meat is awesome. Meat is the soul of grilling. That said, grilled vegetable dishes make superb side dishes. If handled carefully – consider using cookie cutters to stand broccoli up so it heats more completely – they can be surprisingly delicious.
6. If you take meat seriously, you should take beer seriously as well. Pick up the widest possible variety of respected brews for your first event of the season and, over the next few months, narrow it down to your favorite (we generally go with Victory Brewing Company's Prima Pils).
7. Keep some burn cream on hand. As accomplished as you might be behind a grill, there is no way to be a hands-on cook and guarantee you won't get scorched. Don't spend the afternoon inside running cold water over reddened skin and giving yourself the first degree for not planning ahead.
8. Make grilled peaches for dessert and serve them á la mode. A dessert that easy shouldn't taste so great, but it does. It is just one of those amazing things. Another amazing thing: deconstructed apple pie. Just saying.
For access to exclusive gear videos, celebrity interviews, and more, subscribe on YouTube!