America is awash in craft beer, and, for the most part, that's a good thing.
Craft breweries are the new public houses, bringing bearded twenty-somethings and suburban retirees together over hoppy pale ales and juicy sours. If you spend enough time bar-hopping, though, you'll start to realize something disheartening: that there isn't often much difference between one standard-issue ale made with mail-order ingredients and another. To escape the clones, you need to seek out the much smaller microbreweries making original beers that reflect the stubborn, do-it-yourself attitude that made this country great.
No brewery embodies that better than Scratch Brewing.
Ava, Illinois, is an hour and forty minutes southeast of St. Louis. Scratch, a back-to-the-land throwback, is ten more minutes outside of town—down a gravel road, past two hand-painted signs, on the edge of seventy-five acres of woodland nirvana.
After miles of highway and farm fields, you'll be happy to, finally, walk up to the black walnut bar and order a pawpaw weiss, a blackberry-lavender wild ale, or a hickory bark stout. Your options will vary, depending on what's in the woods and gardens.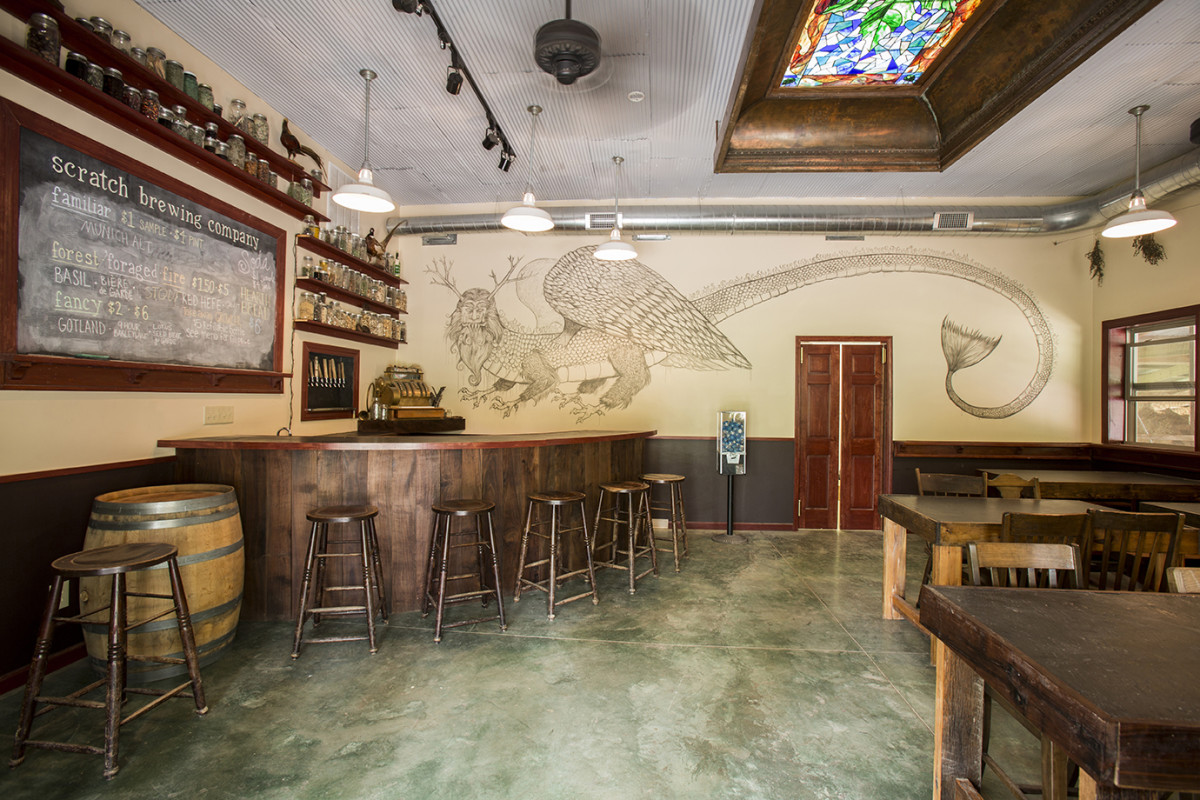 "When we're brewing a beer," says cofounder Marika Josephson, "we might just grab a couple of buckets, walk outside, and start pulling leaves, flowers, or mushrooms."
For a recent project, a leaf beer, the brewers gathered thirty-three types of leaves, from the likes of sage, mint, blackberry, and geranium plants, and oak, hickory, and sassafras trees. Each of the five years they've been open, they've learned to do more with what's around them.
"Right now, I'm growing a lot of prairie plants," says co-founder Aaron Kleidon. "We're on the edge of the native prairie, and I want to try brewing with wild sunflower, prairie dock, bee balm, roots, clovers… I think we can find all the exotic flavors we need right here."
Scratch is the great American microbrewery, built by hand and rooted in Midwestern soil. The rest of the world is beginning to catch on, but you can still find a moment of serenity—and a few bottles to take home—if you're willing to make the trip.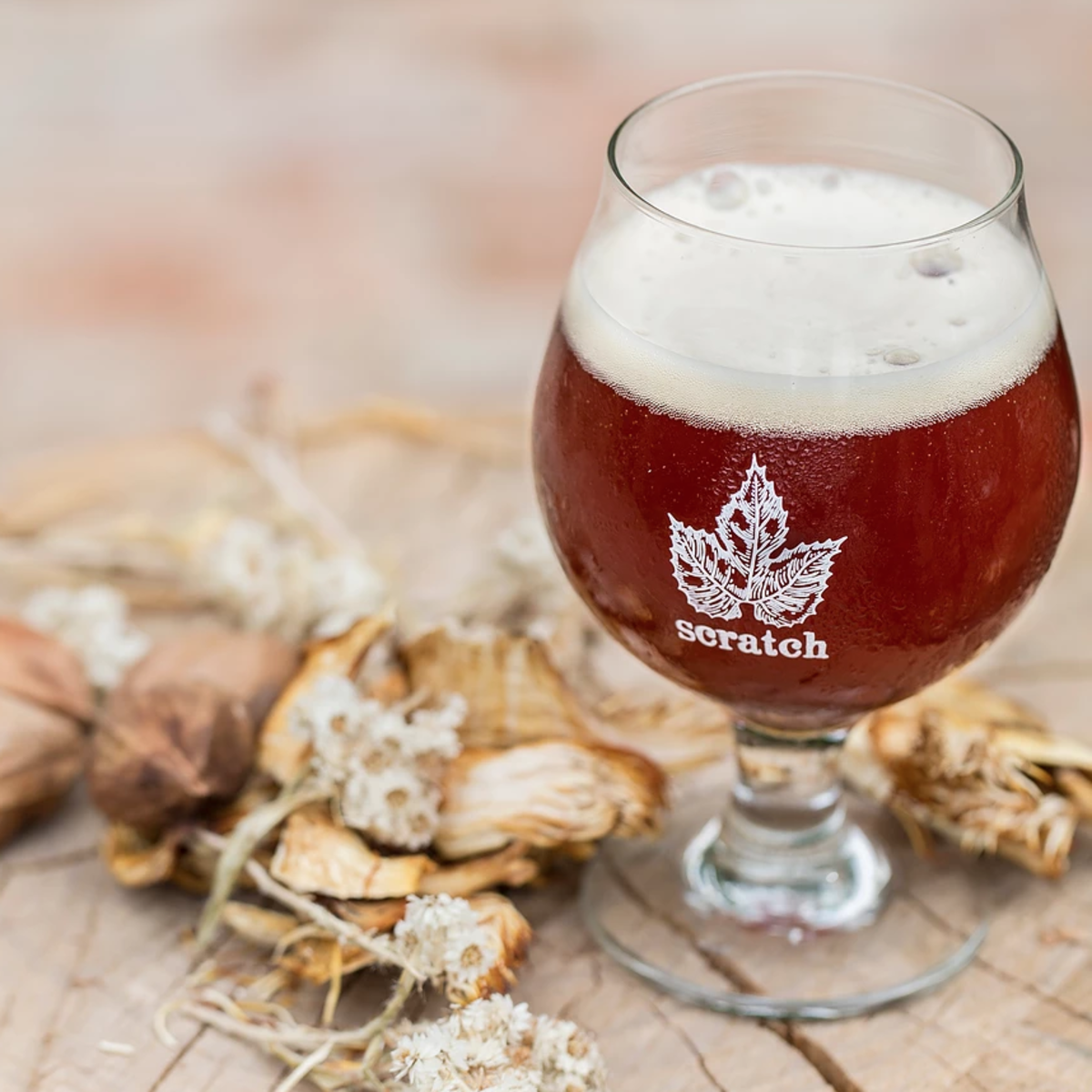 While you're in southern Illinois, make time for the Little Grand Canyon trail in the Shawnee National Forest, half an hour away, and a rack of ribs or a pork steak—a regional specialty—at 17th Street Barbecue, the quintessential Midwestern barbecue joint, in nearby Murphysboro.
For access to exclusive gear videos, celebrity interviews, and more, subscribe on YouTube!