Food & Drink
Best Alcohol Gifts for the Spirits Lover in Your Life
'Tis the season to be boozy. Responsibly enjoying alcohol during the holidays is life's consolation prize for the fact Santa isn't real. It's the perfect time to indulge in the good stuff by reaching for the top shelf at the liquor store. Whether as a gift for the connoisseur of the family, a host present for a dinner party, or something for yourself to enjoy by the fire after the kids have gone to sleep, booze and cocktail accoutrements make for foolproof alcohol gifts for spirits lovers.
From a hand-made copper flask to a premium pair of crystal tumblers to a corkscrew made with exceptional craftsmanship from a village in France, here are the best alcohol gifts for the spirits lover in your life.
Best Alcohol Gifts for the Spirits Lover in Your Life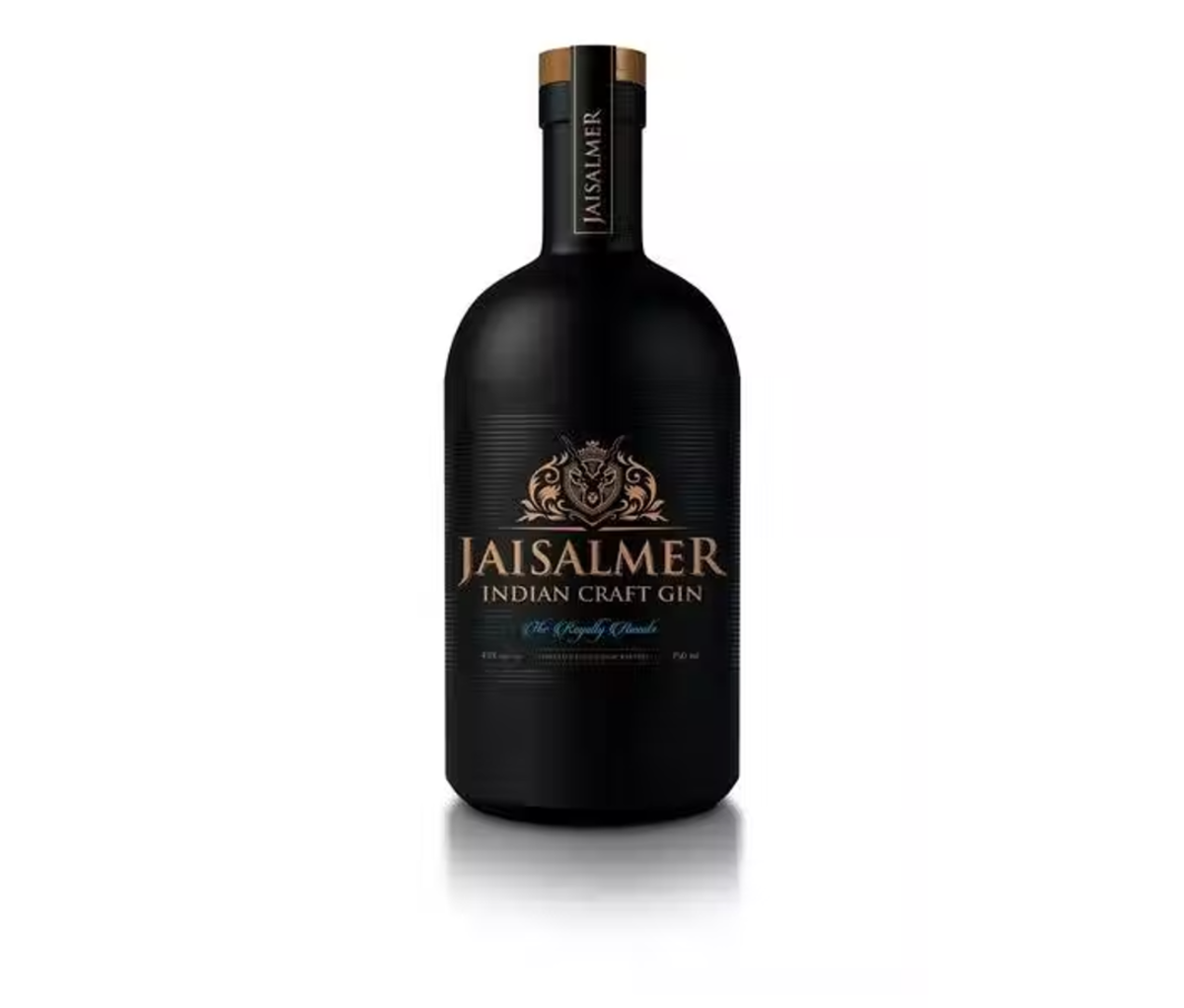 1. Jaisalmer Indian Craft Gin
Few gins inspire winter cocktails as much as this rich and opulent Indian craft expression. It's made in copper pot stills with sub-continental botanicals such as Darjeeling green tea, vetiver, and coriander. Jaisalmer is a unique aromatic experience that also delivers in taste. It makes a fragrant martini that elevates the concept of spiced holiday spirits. It also pairs well with the richness of holiday comfort food.
[$40; drizly.com]
Get it
2. Flor De Caña 25
Flor De Caña rum derives its richness from the volcanic soil surrounding Nicaragua's San Cristóbol Volcan, and this 25-year-old rum is the pinnacle expression of the 85-year-old rum distillery that prides itself on taking care of the local community as well as the planet—never adding any sugar or other additives. It's rich and full-bodied with notes of vanilla, wood, and dark chocolate—perfect for sipping neat or on the rocks.
[$170; drizly.com]
Get it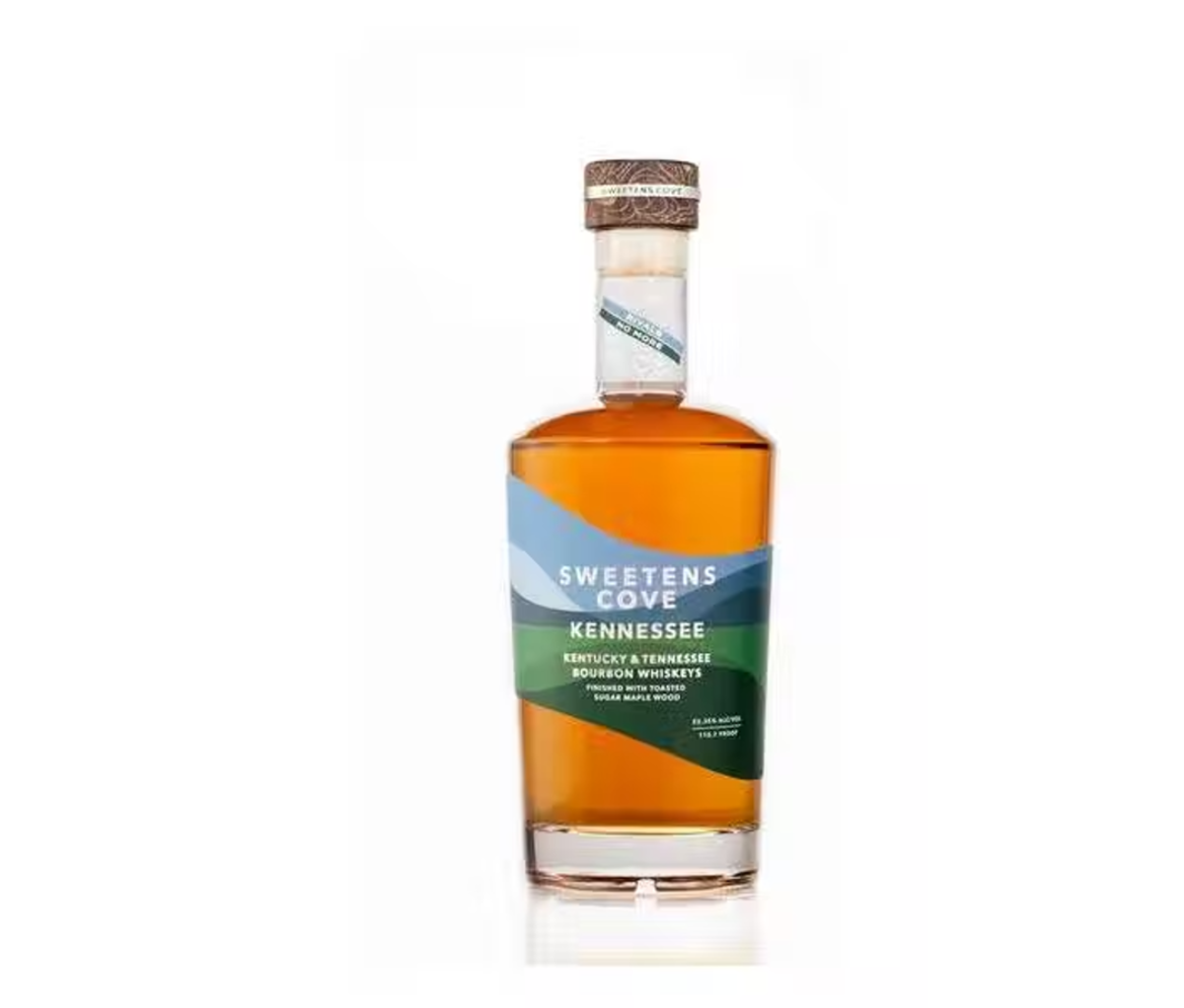 3. Sweeten's Cove Kennessee Bourbon
Named for a historic golf course and co-owned by Andy Roddick and Peyton Manning, Sweeten's Cove has built its reputation on luxury limited releases, and Kennessee brings that same artistry to a more accessible whiskey. Master blender Marianne Eaves created this union of Kentucky and Tennessee bourbons based on her deep knowledge of both spirits and what they can bring to the blend. She finishes it with toasted sugar maple wood for another layer of flavor. Bottled at 110 proof, it stands up well to rocks and is also blended to work well in whiskey cocktails.
[$60; drizly.com]
Get it
4. Don Julio 1942
The original ultra-premium tequila is a gift that any tequila or whisky drinker would love. Like an Aztec nectar of the Gods, it's divine neat or on the rocks. Aged for two and a half years in American oak barrels, Don Julio 1942 possesses a nice balance of smokiness and sweetness that makes it accessible to different types of drinkers––complex enough for aficionados and smooth enough for burgeoning tequila drinkers.
[$170; totalwine.com]
Get it
5. Ardbeg Corryvreckan Single Malt Scotch
This brash and complex no-age-statement expression from Ardbeg is surprisingly well-balanced, and a perfect fireside sipper with a friend who knows a thing or two about Scotch. It's peated, aged in ex-bourbon and French oak casks, and bottled at a bold 57 percent alcohol. It gets its name from the Corryvreckan Whirlpool, the largest in the world, caused by strong currents in the Gulf of Corryvreckan, north of Islay––where Ardbeg's distillery calls home.
[$142; reservebar.com]
Get it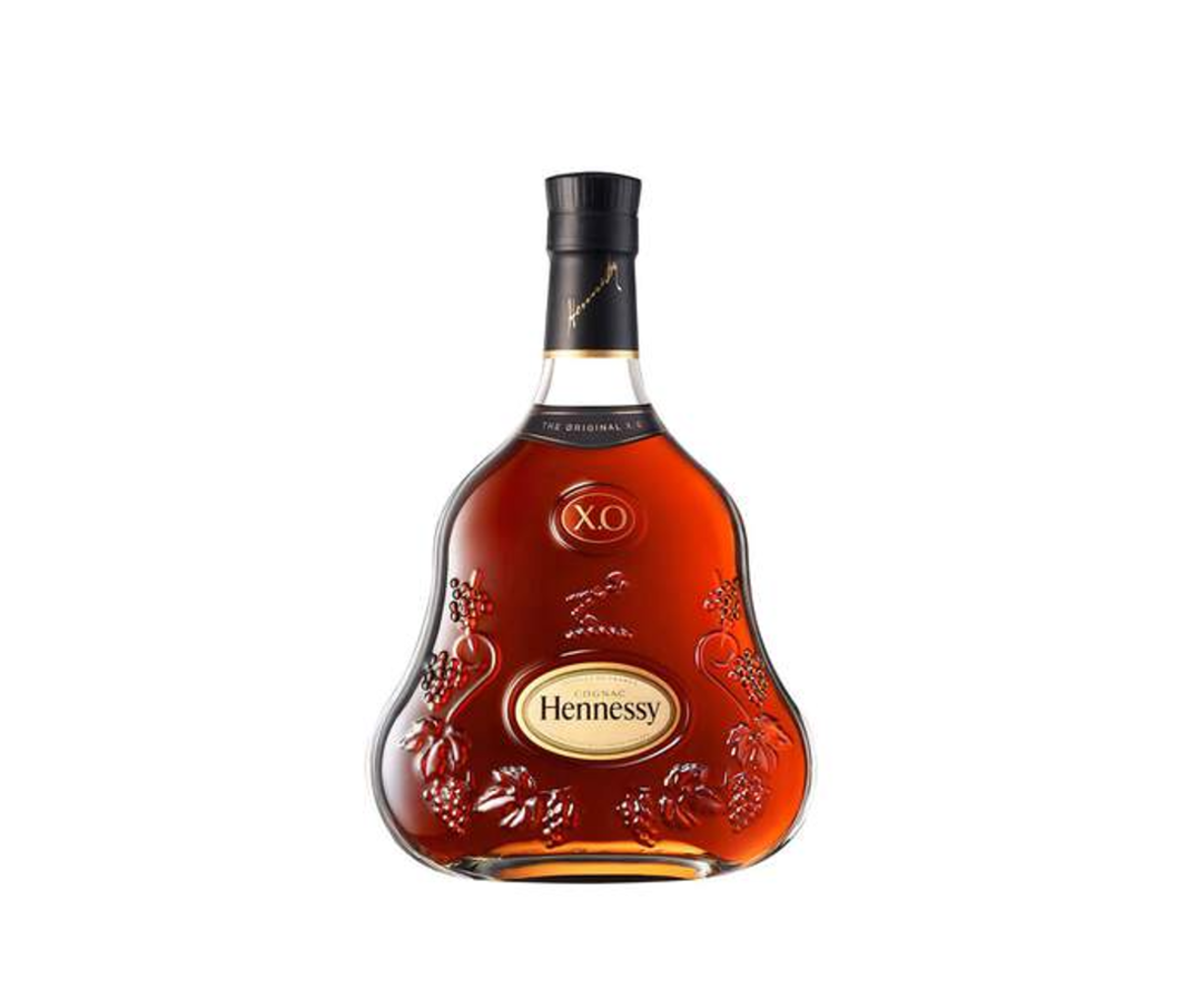 6. Hennessy XO Cognac
Created in 1870 by Maurice Hennessy, this is the original extra old (aka XO) cognac. By law, X.O. must be at least 10 years old, though the average age of the cognacs in this blend is closer to 30 years old. For the holidays, pair this rich sipper with the sharpness of a cheese plate instead of dessert. The pear-shaped bottle harkens back to the decanters in which it was originally sold, and feels like a bottle worthy of being gifted. Cognac is a social drink well-suited to pass around after a holiday meal, or for a nightcap in front of the fireplace––preferably neat in a snifter or tumbler, or with a little ice.
[$240; reservebar.com]
Get it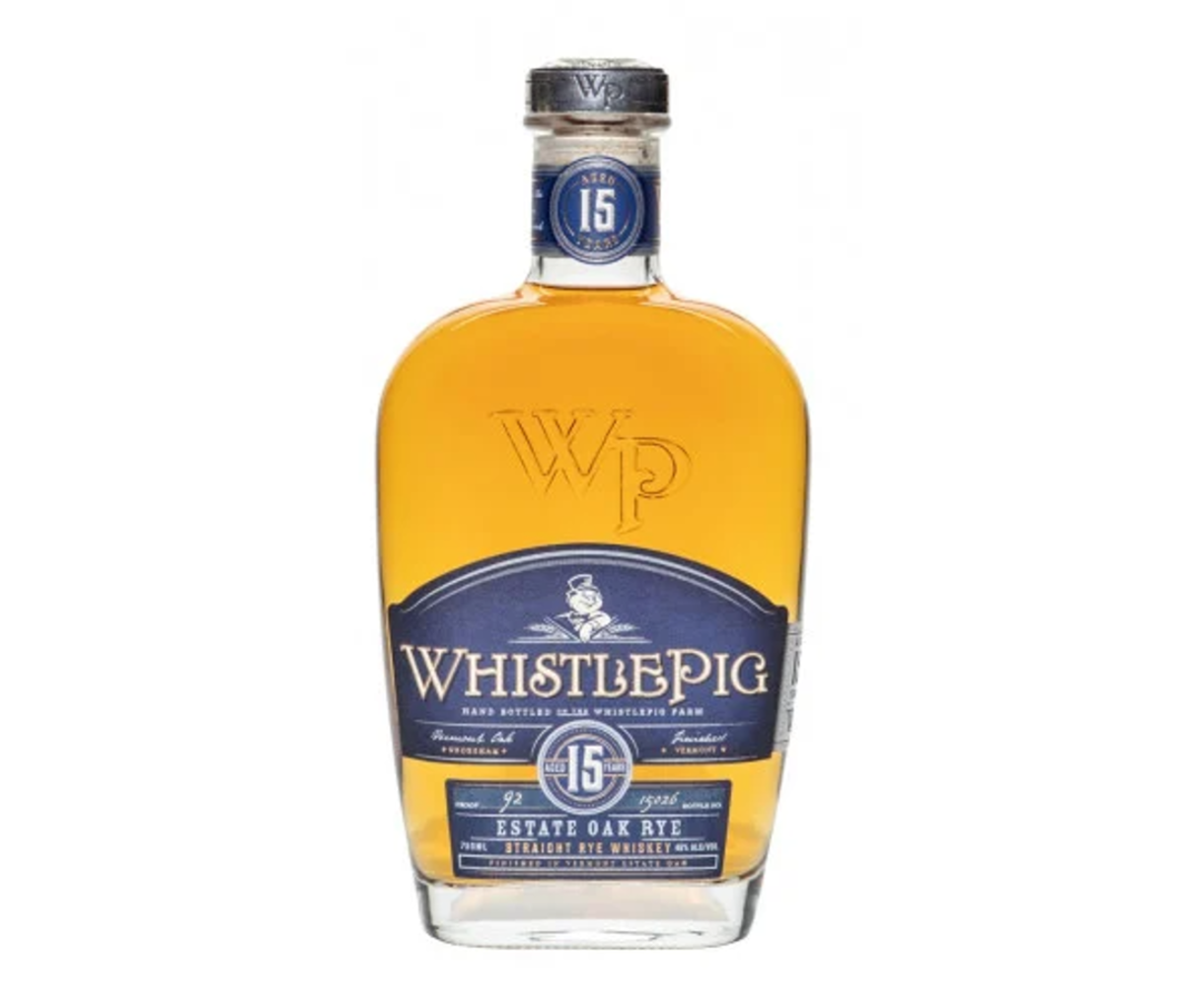 7. Whistle Pig Rye 15
For lovers of the spicy complexity of rye whiskey, Whistle Pig 15 is beyond what you'd drink day to day or put in a cocktail, and truly a rye to be relished. Made of a mash bill of 100 percent rye, it's Whistle Pig's oldest release. It's aged in new American oak casks, then finished in heavily charred white oak native to Vermont. The wood has a uniquely dense structure owing to the state's cold winters, which adds a unique layer of flavor to the finished spirit. Expect notes of toffee, chocolate, cloves, black pepper, and lemon zest.
[$309; caskers.com]
Get it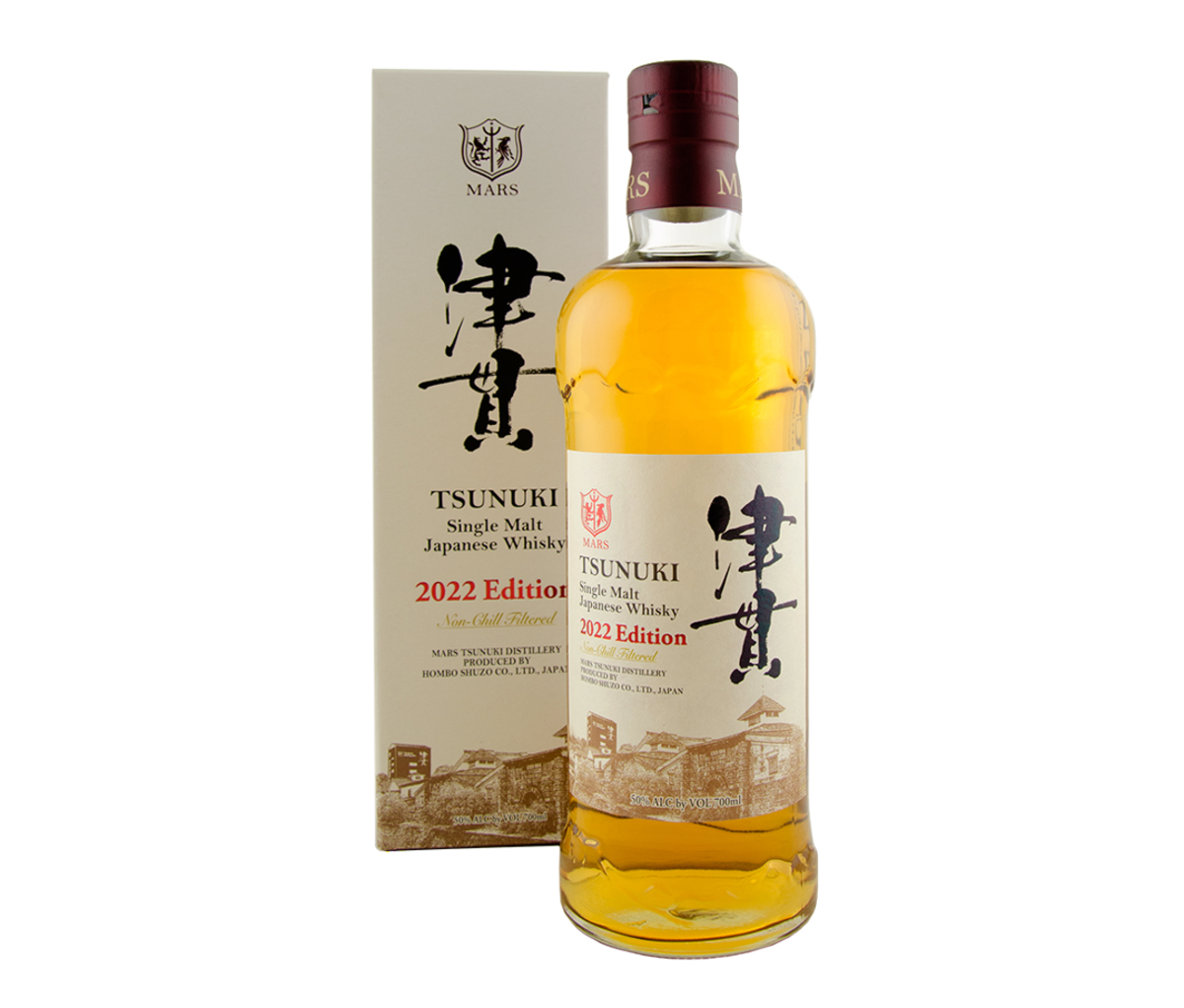 8. Mars Shinshu Tsunuki 2022 Edition Japanese Single Malt Whisky
This blend of 3- to 4-year-old single malt whiskies from the Mars Tsunuki distillery is matured in ex-bourbon casks and bottled at 50% ABV. It's made with spring water from Mount Kurata, in southern Japan, where warmer average weather also makes for a more complex whisky. Tasting notes in this exceptionally balanced whisky includes layers of lemon, black tea, smoke, orange, and cacao. The finish is long and lingering.
[$250; astorwines.com]
Get it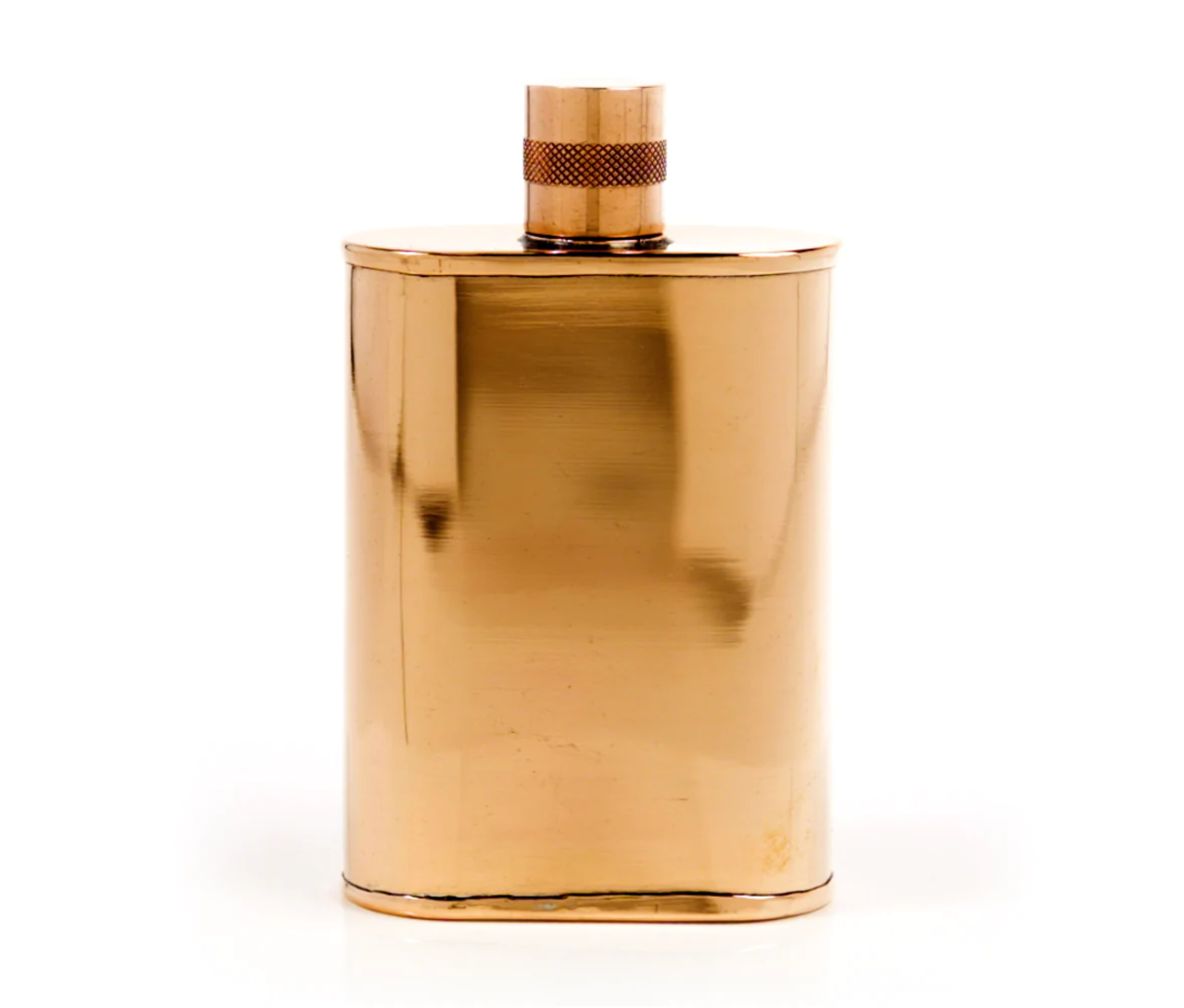 9. Jacob Bromwell Vermonter Copper Flask
Named for the state in which it was designed, each of these hand-soldered solid copper casks are touched by no fewer than five artisans. The cap is precision-machined copper with a coin-edge grip and a strong cork seal inside. The generous 9-oz capacity can store six 1.5-oz shots and a batched cocktail for two. The proprietary finish is high polish that easily wipes clean. Best of all, copper has antimicrobial properties.
[$95; jacobbromwell.com]
Get it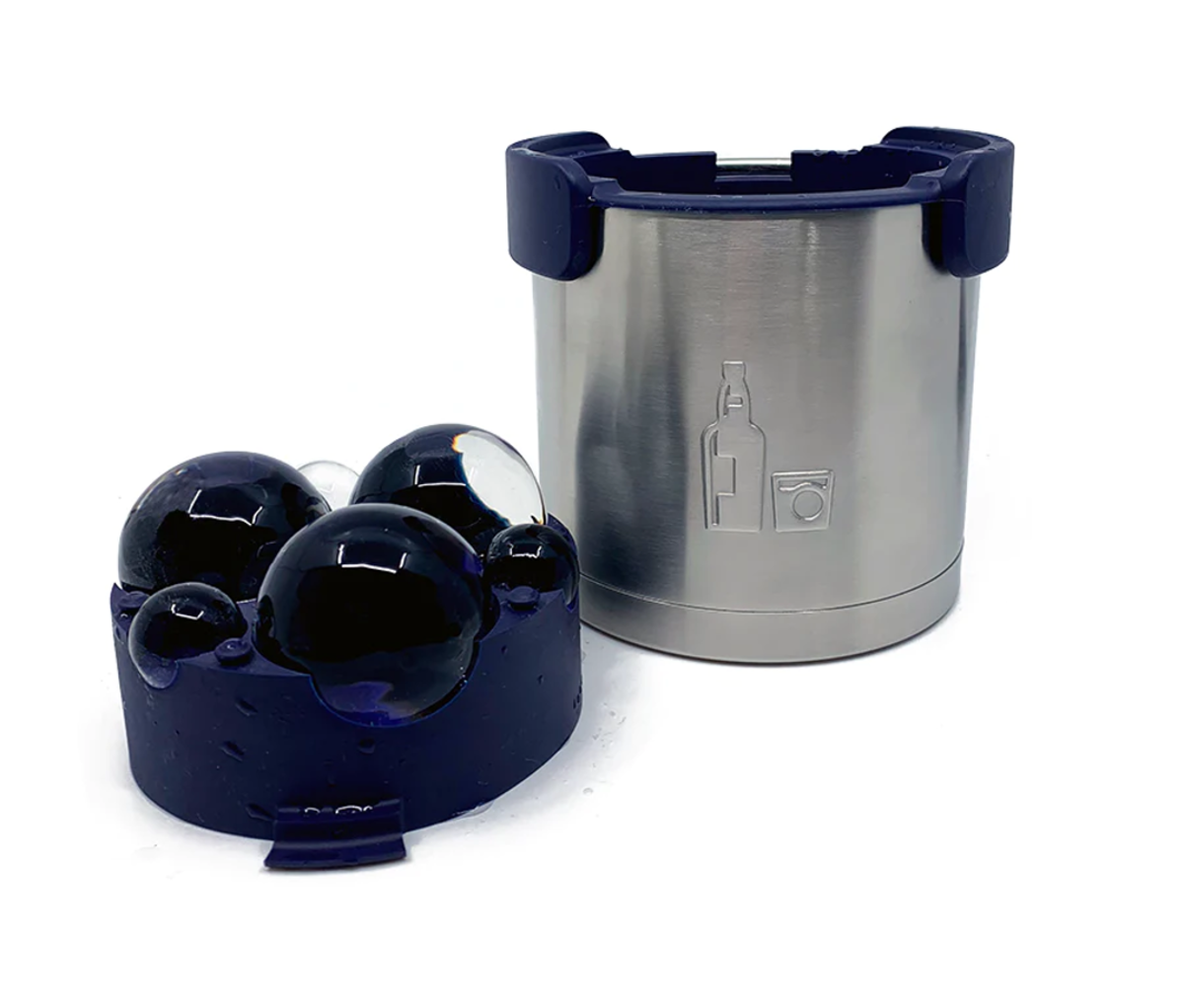 10. Wintersmith's Phantom Mini Clear Ice Maker
Clear ice—like the kind you get in an upscale bar—is not only beautiful, but it's also much longer-lasting than the clouded stuff you'd get from a standard tray. Wintersmith has perfected directional freezing for perfectly clear ice that won't dilute your prized whiskey, and the Phantom Mini will make three large and three small spheres per batch, while taking up little room in your freezer.
[$85; wintersmiths.com]
Get it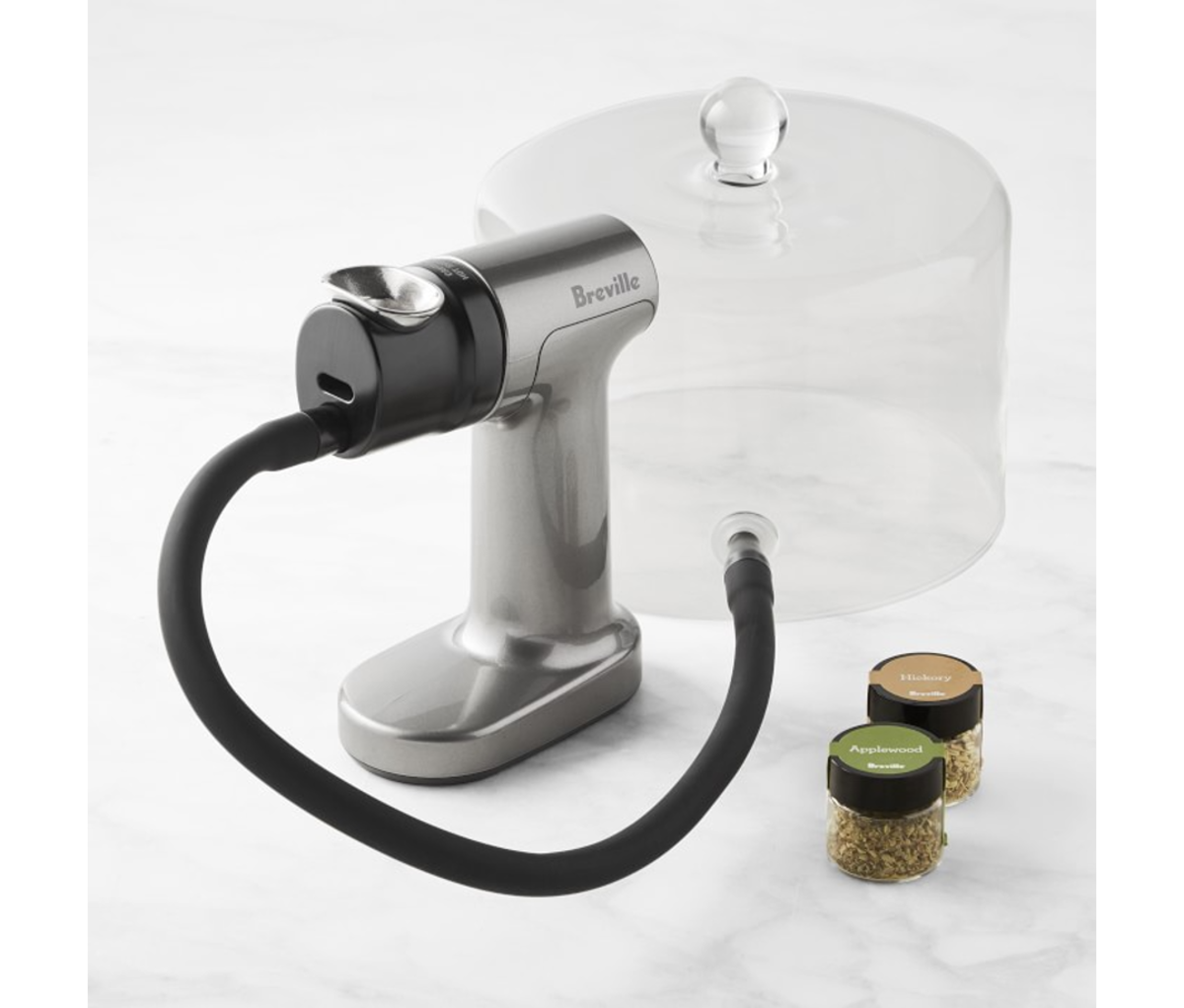 11. Breville Smoking Gun
A mixology-minded toy you can also use for cooking, this smoke gun allows you to play around with infusing cocktails and food with hickory, mesquite, cherrywood, and applewood. The included hand-blown glass cloche infuses smoke flavor without adding heat, so it won't melt your ice or warm your Manhattan, nor will it overcook a delicate tuna crudo.
[$155 ; williams-somona.com]
Get it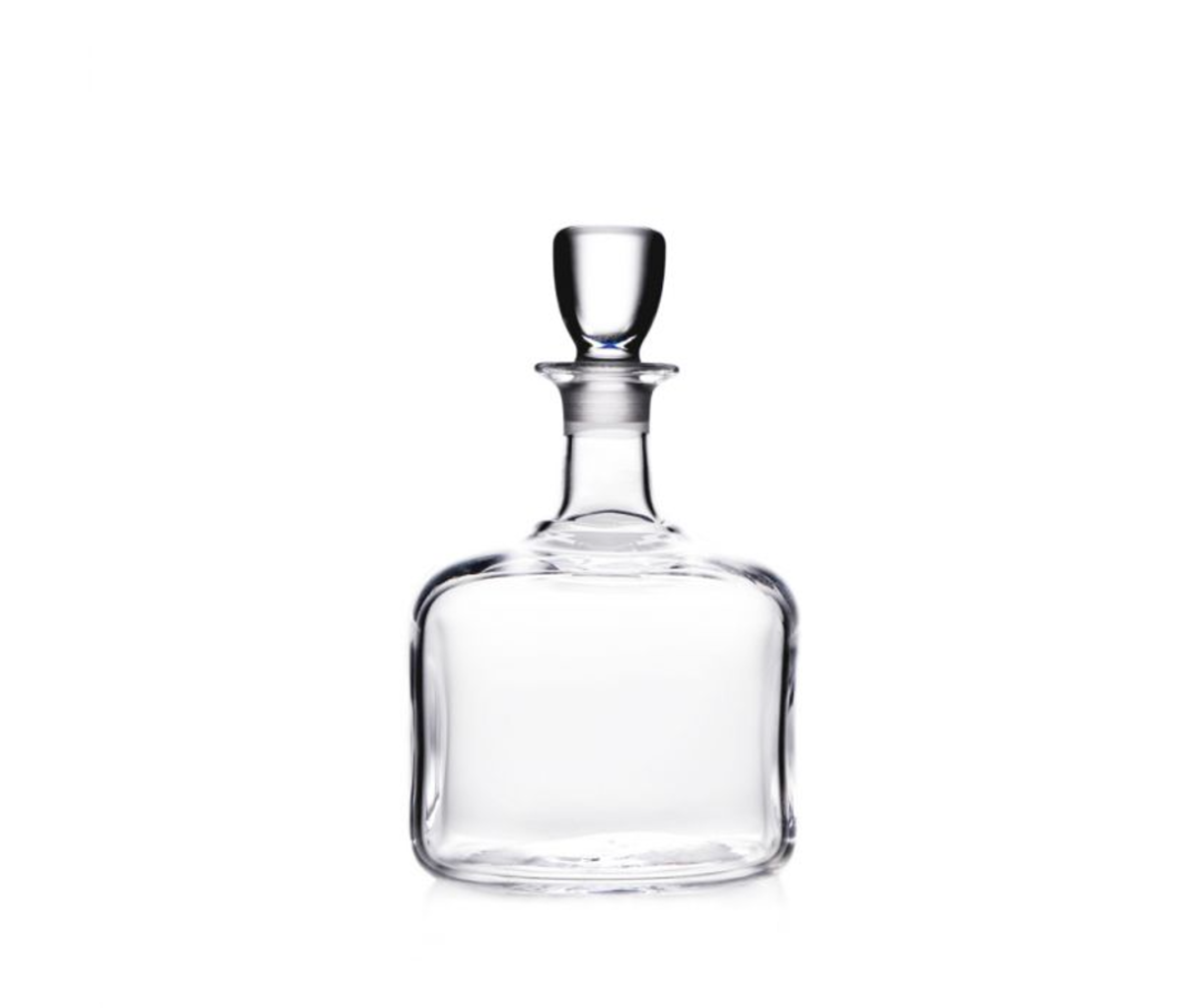 12. Simon Pearce Woodbury Decanter
You can make any spirit look fancy when you put it in this hand-blown decanter, made by Simon Pearce glass blowers in Vermont. You can even add in decanter-stable cocktails such as a negroni or Manhattan, if you want to keep them on-hand when friends come over. Each vessel is slightly different and one-of-a-kind due to the handmade nature, which also makes this feel like a more personal gift.
[$210; simonpearce.com]
Get it
Courtesy Image
13. Cocktail Kingdom Essential Cocktail Set
This gold-plated cocktail set includes every tool you need for your home bar, just add rocks and booze. The weighted shaking tins are much easier to use than a traditional cobbler shaker, and the seamless mixing glass offers a very smooth stirring surface for the cocktail spoon. Precision and repeatability are keys to good mixology, and the Japanese-style jigger will help you dial in your recipes, while the Hawthorn strainer will ensure only the cocktail ends up in the glass.
[$164; cocktailkingdom.com]
Get it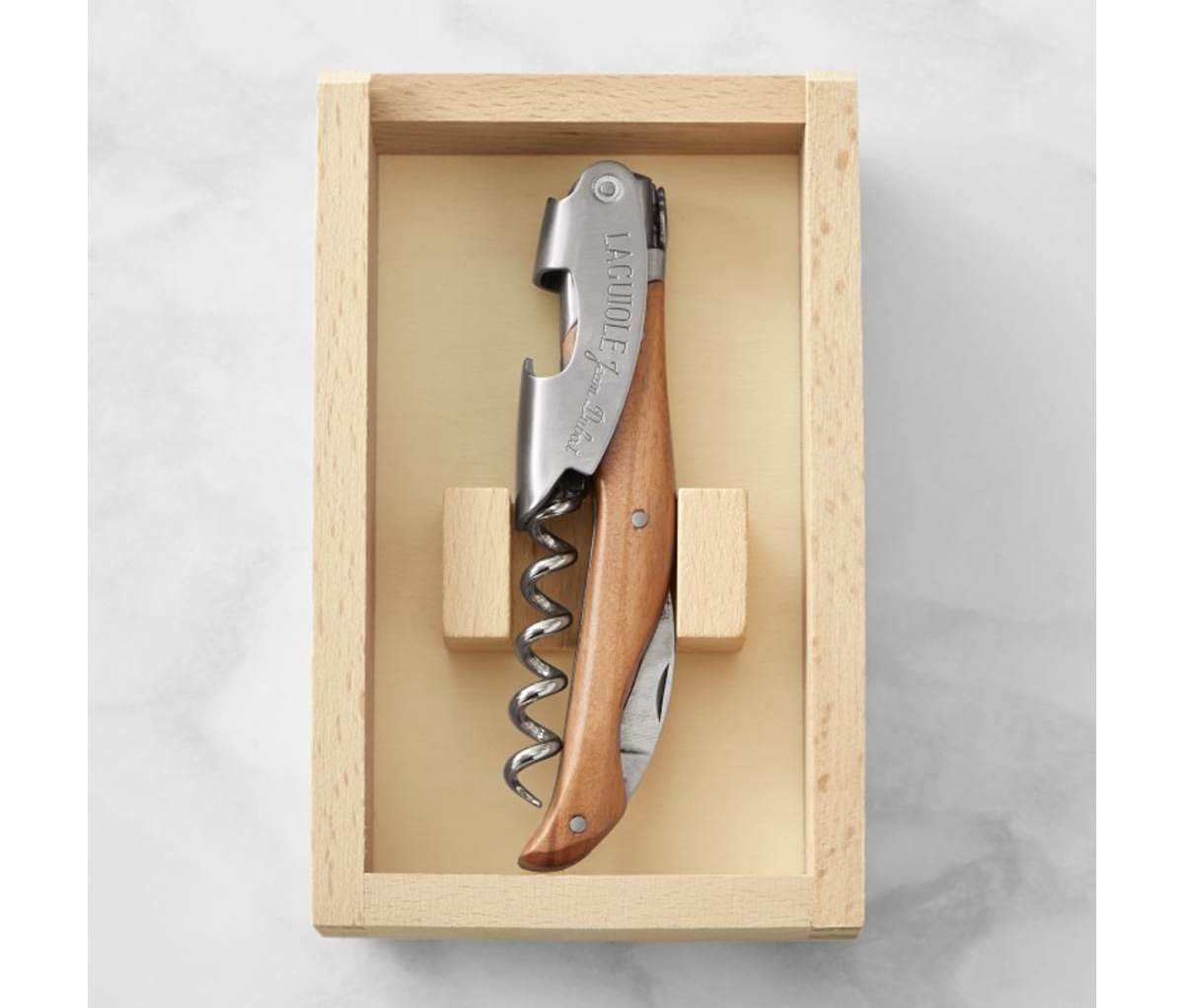 14. Laguiole Jean Dubost Waiter's Corkscrew
Fine handmade cutlery has been produced in and around the French village of Laguiole and the surrounding region since the 1800s. There's an iconic association between a Laguiole corkscrew and wine, combining two great French contributions to the world. This is an heirloom-worthy wine key that will elevate the ritual of uncorking your wine. As long as you can keep your friends from pocketing it, it'll last you forever.
[$140; williams-sonoma.com]
Get it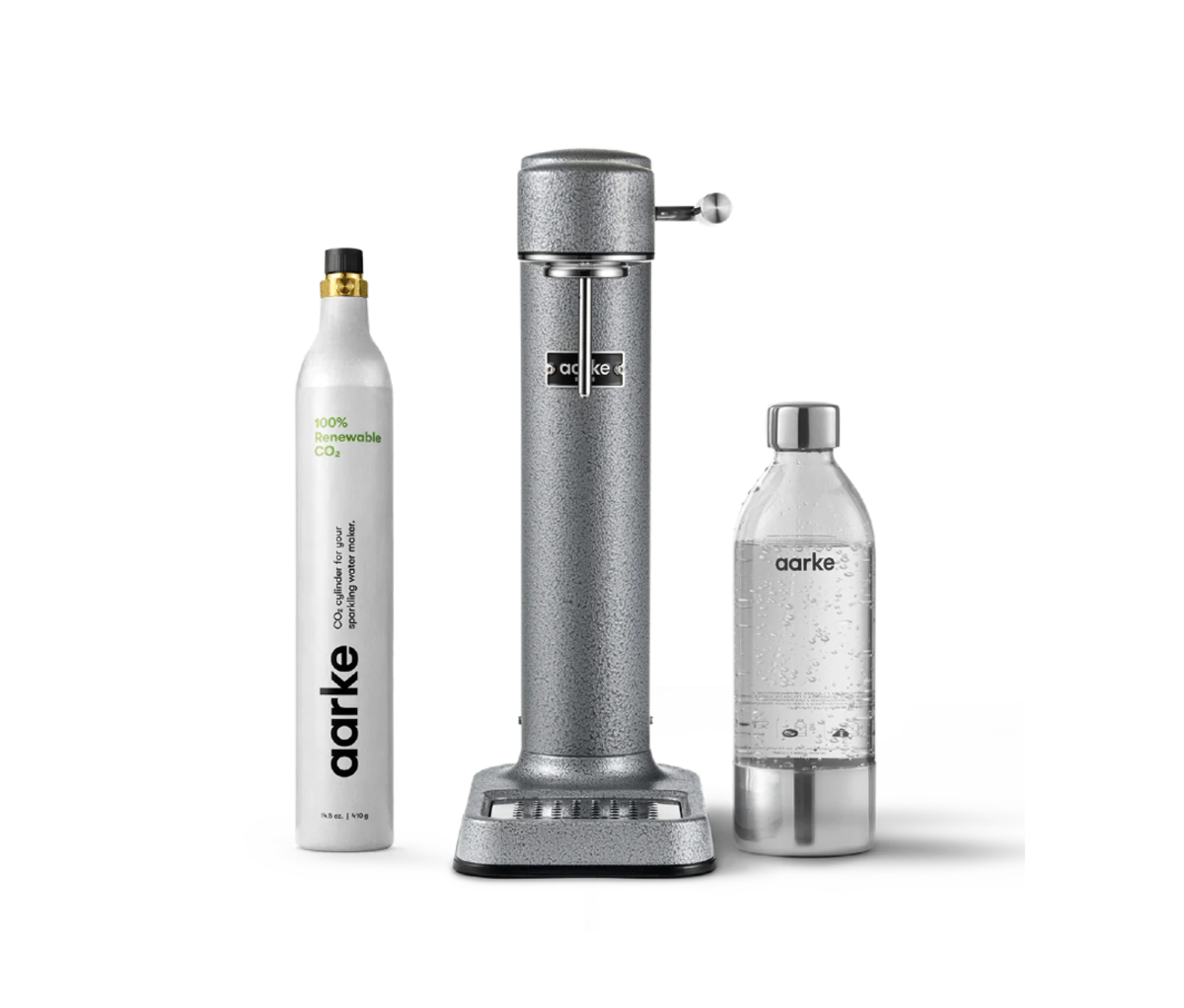 15. Aarke Carbonator 3
Leave it to the Swedes to design the first carbonator you'll actually want to look at on your kitchen counter. The sleek design with its metal arm looks more like a manual Italian espresso machine than a soda maker. In function, it produces extremely bubbly water, which is perfect for whiskey highballs, mojitos, or other cocktails where you really want the fizz to last.
[$259; aarke.us]
Get it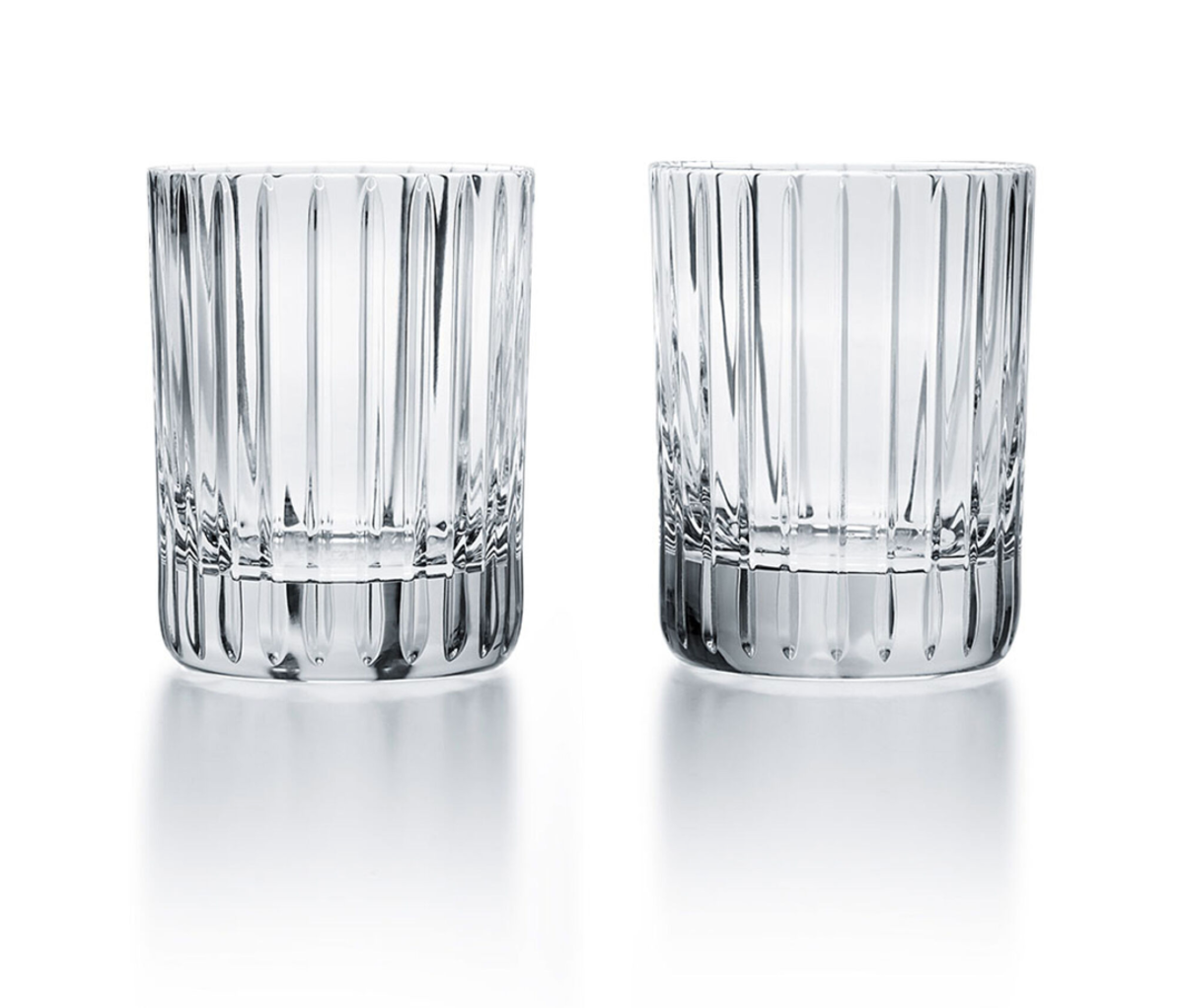 16. Baccarat Harmonie Tumbler Set
The ultimate glasses for sipping whiskey on the rocks, this set of two cut crystal tumblers—from French luxury crystal maker Baccarat—is the pinnacle of premium glassware. They're heavy at the base, but have a very thin rim, and the cut lines provide a nice grip when condensation forms on the outside.
[$290; us.baccarat.com]
Get it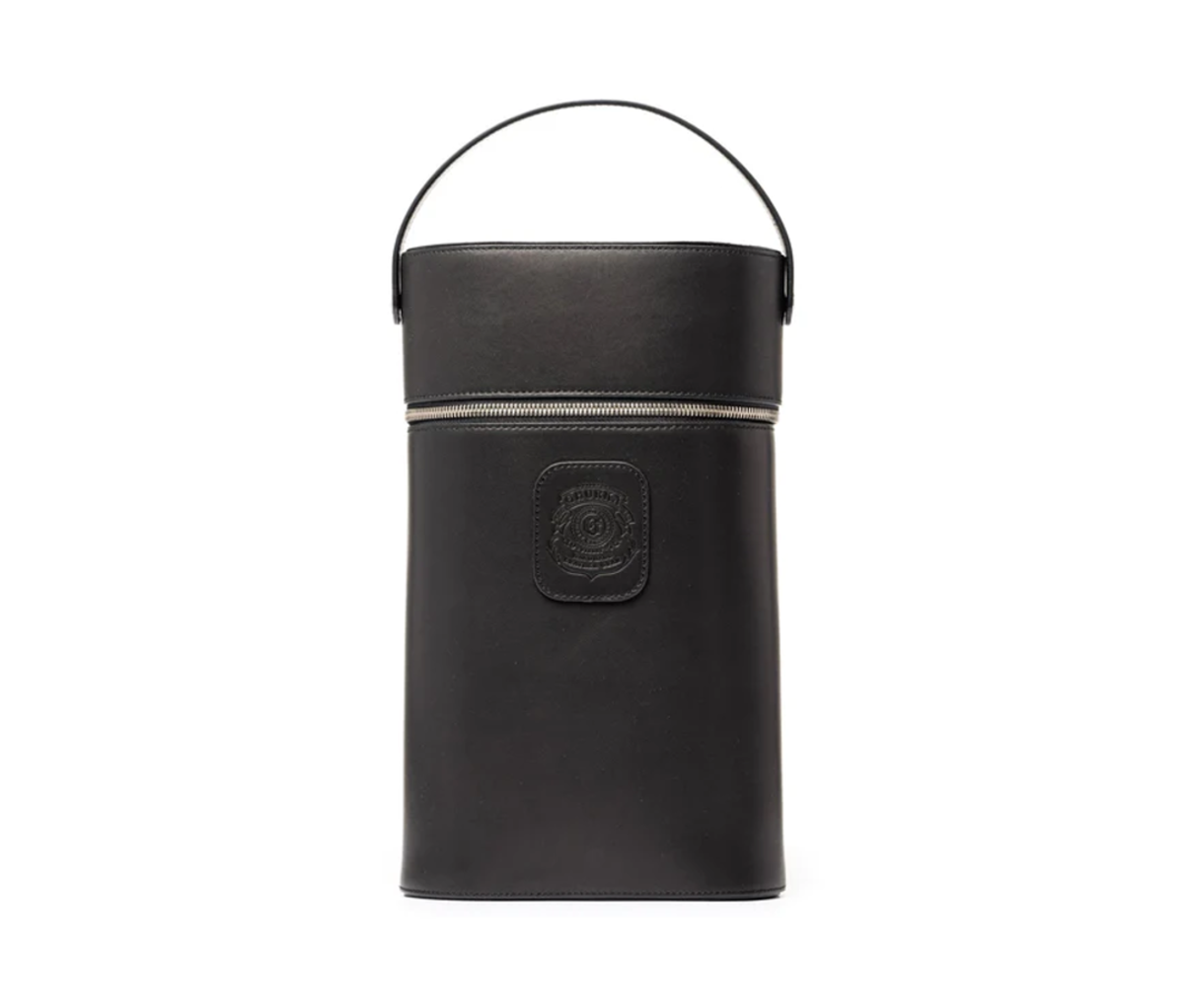 17. Ghurka Pairing No. 285
This is the last wine caddy you'll ever need—and one any wine lover will cherish. Ghurka leather goods have been made by hand in Norwalk, CT, since 1975. With space for two bottles in its padded interior, Pairing No. 285 is made of vegetable-tanned leather stamped with the classic Ghurka crest and lined with iconic Ghurka plaid. Thoughtful details include a leather handle and a zipper as smooth as butter.
[$750; ghurka.com]
Get it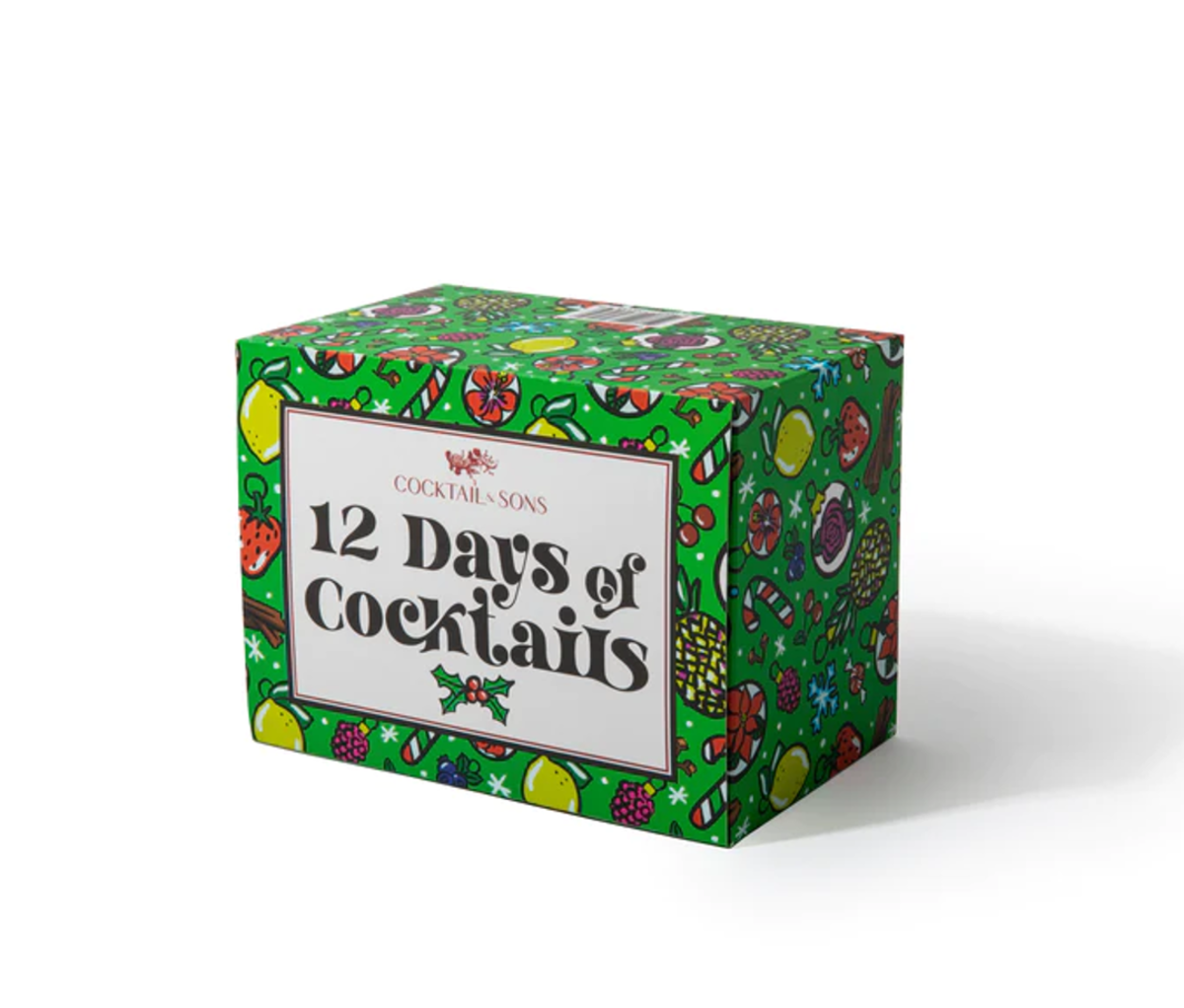 18. Twelve Days of Cocktails
What sets great cocktail programs apart from mediocre ones is when bartenders make their own craft cocktail syrups. Cocktail & Sons is a husband-and-wife bartending duo based in New Orleans that makes pro-grade cocktail syrups for home bartenders. The brand's cocktail advent calendar of 12 different craft cocktail syrups is a great way to experiment with a range of inventive flavors at home. They're all made in small batches with quality ingredients. This set includes wild options like Roasted Pear & Pink Peppercorns and Morita Pepper and Cacao Nibs, plus less exotic flavors like Blueberry Thyme and Cranberry & Bergamot.
[$45; store.cocktailandsons.com]
Get it
For access to exclusive gear videos, celebrity interviews, and more, subscribe on YouTube!