Food & Drink
17 Healthy Meal Delivery Services for When You're So Sick of Cooking
Some nights we can barely find the energy to boil water, let alone follow 20-step instructions for a meal kit. Still, ordering takeout every night doesn't exactly seem like a good alternative, especially if you're trying to eat right. Thankfully, there's no shortage of healthy meal delivery services you can have shipped right to your door.
When hunger strikes, you simply follow the heating directions (if necessary), grab utensils, and enjoy. Below you'll find 17 healthy meal delivery services to sate everyone from vegans to carnivorous bodybuilders. As the French say, à votre santé—to your health. And dare we say, your palate will be happy, too.
17 Healthy Meal Delivery Services for When You're So Sick of Cooking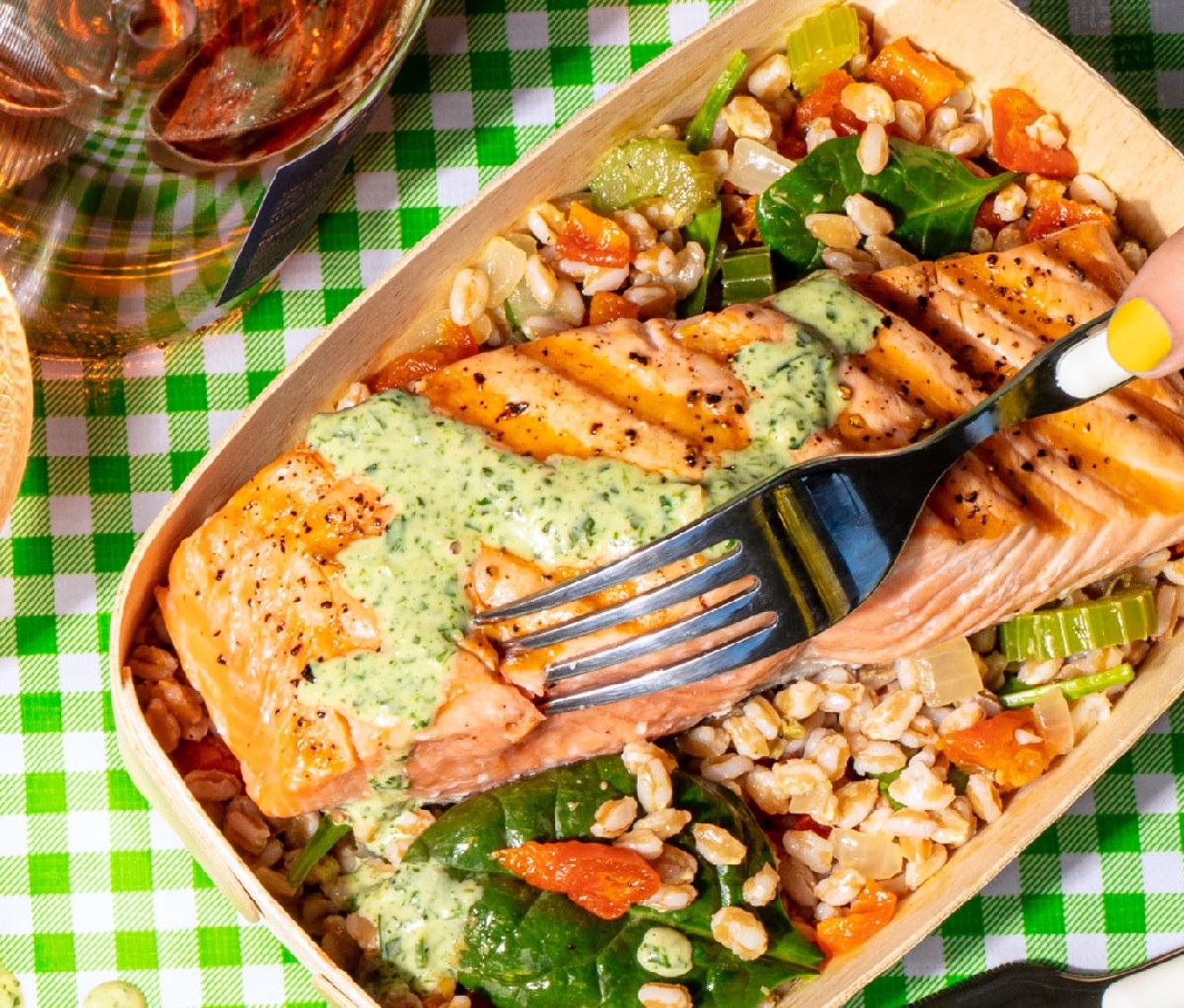 1. Sunbasket Fresh & Ready
Health-forward hits like Shrimp Paella With Fire-Roasted Tomatoes and Bell Pepper and Spicy Sichuan Mapo Tofu With Kale and Jasmine Rice
abound from this ready-to-eat line from Sunbasket. For each dish, expect fresh, organic produce, antibiotic- and hormone-free meats, and wild-caught seafood (when you're not ordering vegan or vegetarian fare). And, yes, they really taste superb—we're still dreaming about that paella.
[From $8.99 per serving; sunbasket.com]
Learn More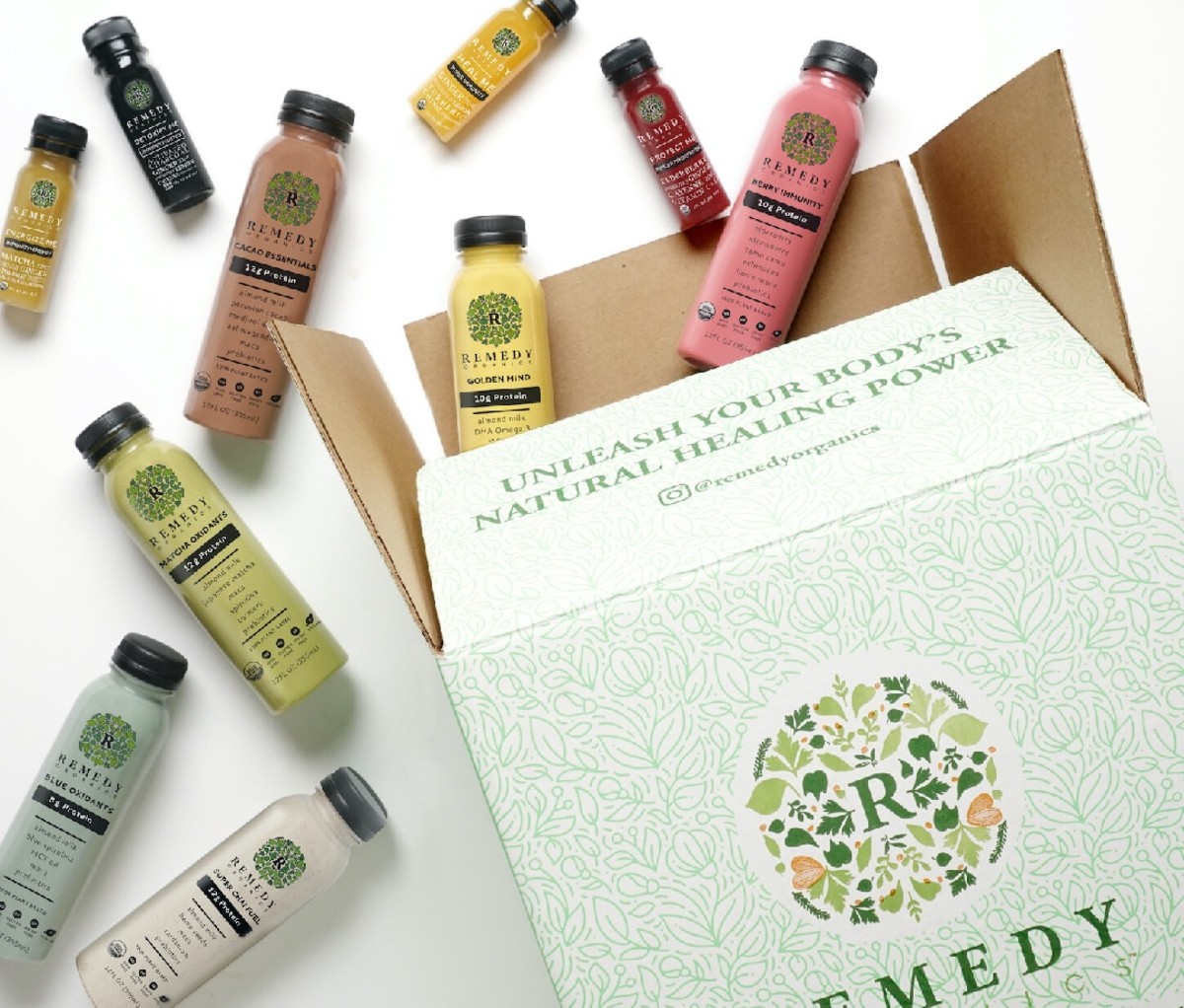 2. Remedy Organics
The Remedy Reset Program is a three-day assortment of nutrient-packed beverages with 18 shakes and 12 wellness shots. They're all organic, gluten-free, dairy-free, soy-free, Kosher, and non-GMO. They offer a range of ingredients that'll have your body singing (think lion's mane, hemp seeds, and MCT oil). For a jolt of energy, our go-to is Matcha Oxidants; if your sweet tooth strikes, opt for Berry Immunity.
[$129 for 3-day program; remedyorganics.com]
Learn More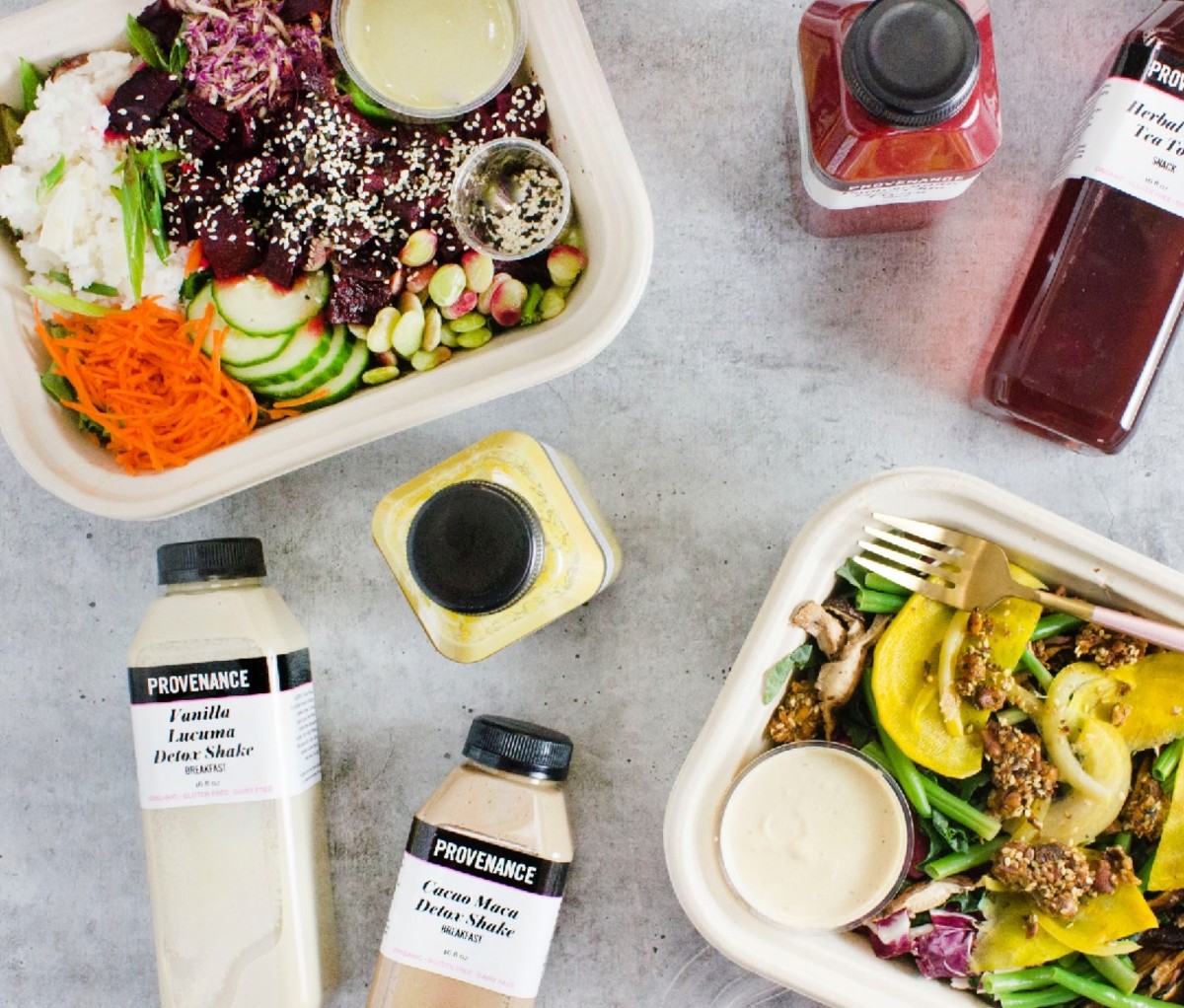 3. Provenance Meals
Nothing like a Camu Cacao Superfood Protein Shake to start your day and Black Garlic Quinoa Burger With Jicama Fries and Cashew Cheese Sauce
to finish it. Provenance Meals currently offers three meal specific programs: Feel Good Fix (from $198 for three days; ships nationwide), Daily Essentials (from $52 per day; currently available only in the greater New York area), and Provenance Detox (from $400 for five- or seven-day program; currently only available in the greater New York area). Geared toward those looking for a total-body reset, you'll feel like a new man after eating plant-based, gluten-free, dairy-free, and refined sugar-free meals. There's also a wellness shop offering organic superfood snacks like Banana Cacao Chip Paleo Muffins and Oatmeal Raisin Maca Chip Cookies.
[From $52 per day; provenancemeals.com]
Learn More
4. Eat Clean Bro
Dive into restaurant-worthy salmon, a Thai peanut noodle bowl, and more, all while gaining "Bro Points" every time you shop. Ideal for the weight-lifting set, all meals are free of chemicals and preservatives. Search by categories like keto-friendly, vegetarian, clean, lean, and mean (yes, really). The company currently delivers in select areas in Georgia, New York, New Jersey, and Pennsylvania (learn more here).
[From $7.99 per meal; eatcleanbro.com]
Get it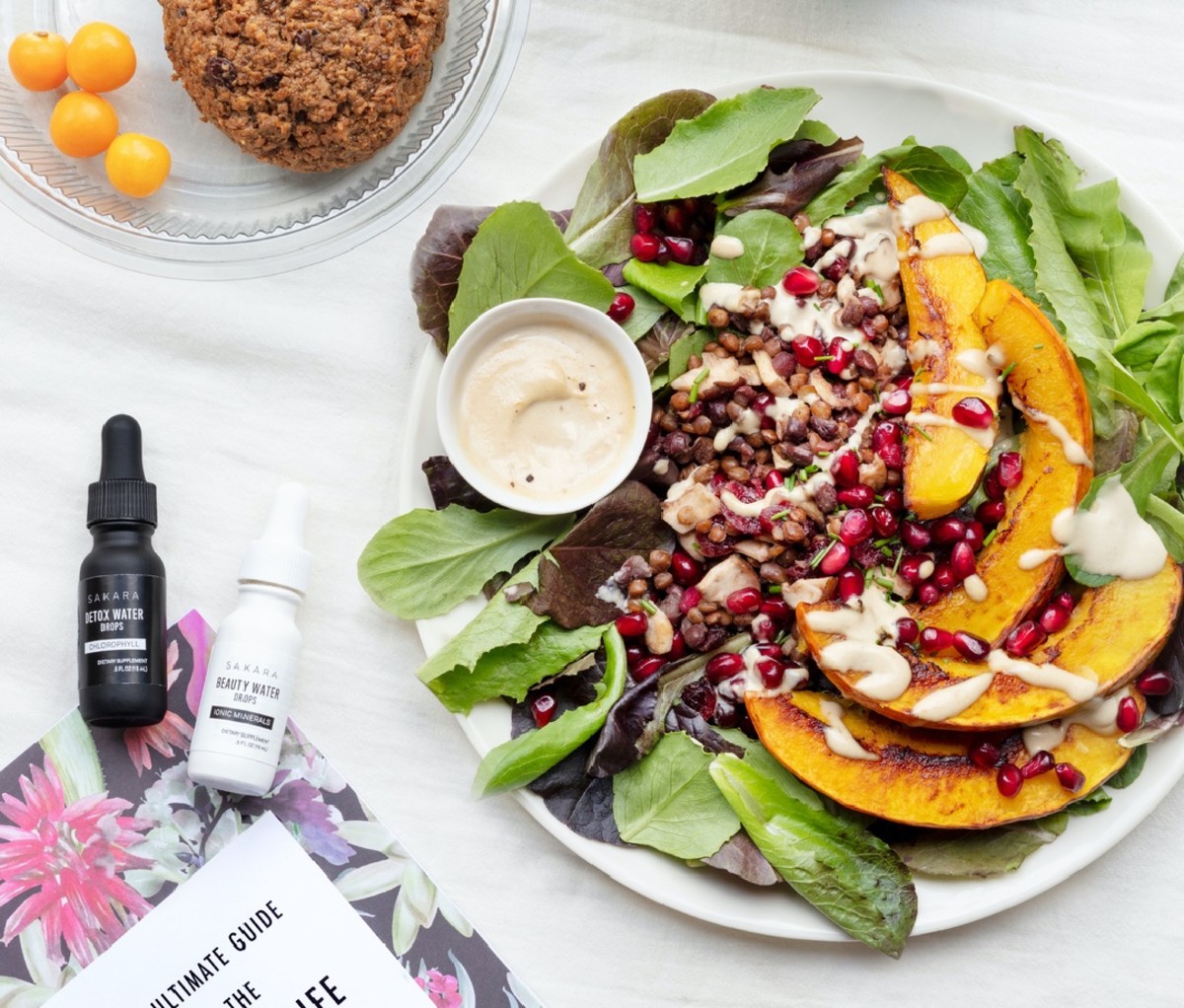 5. Sakara
Sakara's organic meal delivery programs support your immune system with 100+ disease-fighting, youth-promoting phytochemicals and antioxidants in just one week of meals, along with more than 15 cups of leafy greens to keep your digestive tract happy. Despite being gluten-free, dairy-free, and containing no refined sugar, breakfast, lunch, and dinner all manage to be stellar. On any given day, expect something like Avo-Cacao Probiotic Pudding for breakfast, a Middle Eastern Bowl for lunch, and Ethiopian Plate (lentils, eggplant, spreadable garlic) with Injera Flatbread and Awaze Sauce for dinner.
[From $25 per day; sakara.com]
Learn More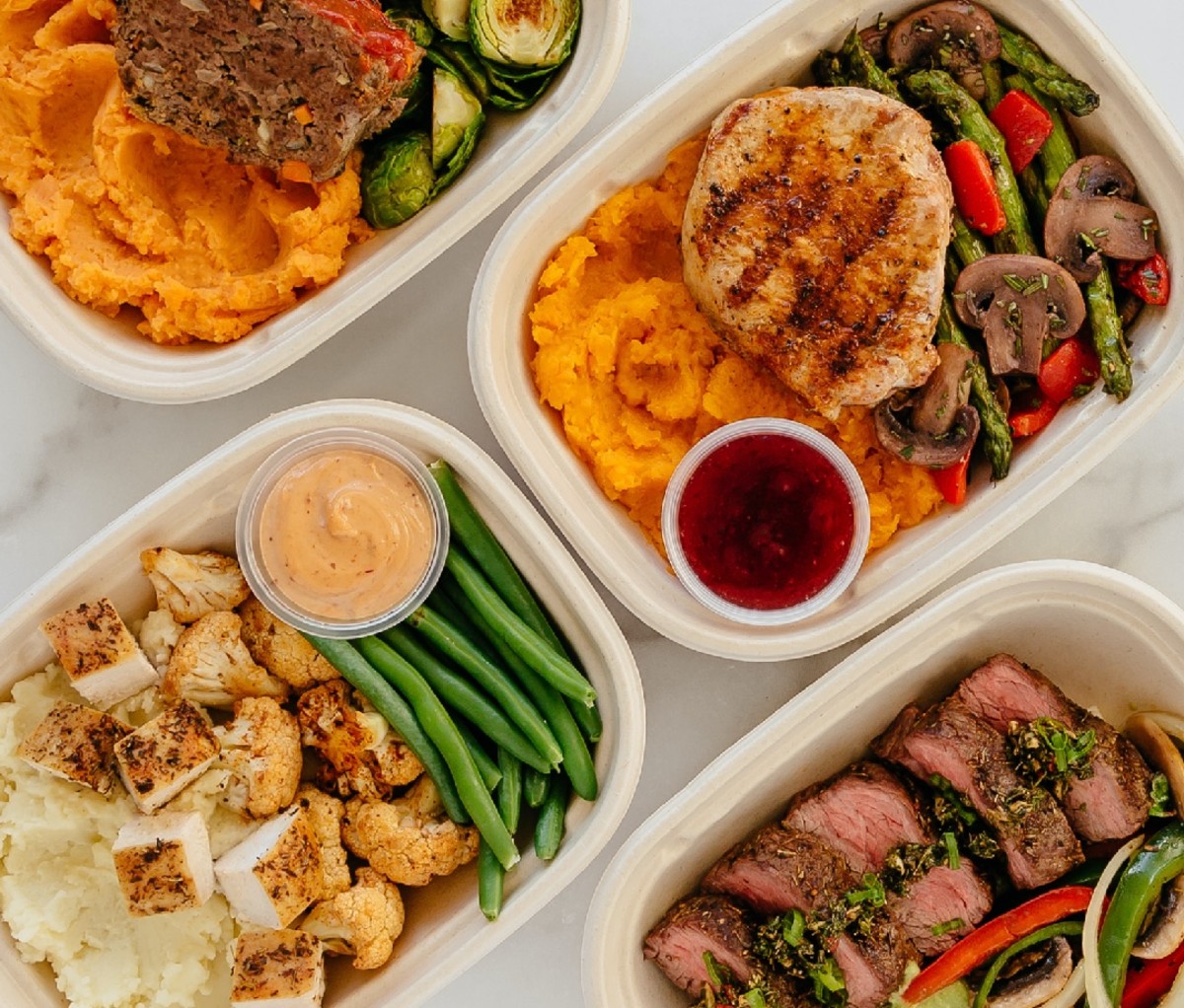 6. Territory Foods
Recent offerings from this chef-crafted meal delivery service included Pistachio-Crusted Tuna Cakes With Fennel Apple Slaw (grab a tortilla from your kitchen if you're extra hungry) and Scrambled Eggs With Chicken Apple Sausage & Broccoli. The brand is big on using nutrient-dense veggies and whole grains. All meals are free of gluten, dairy, and refined sugar, for a feast you can feel good about.
[From $10.95 per meal; territoryfoods.com]
Learn More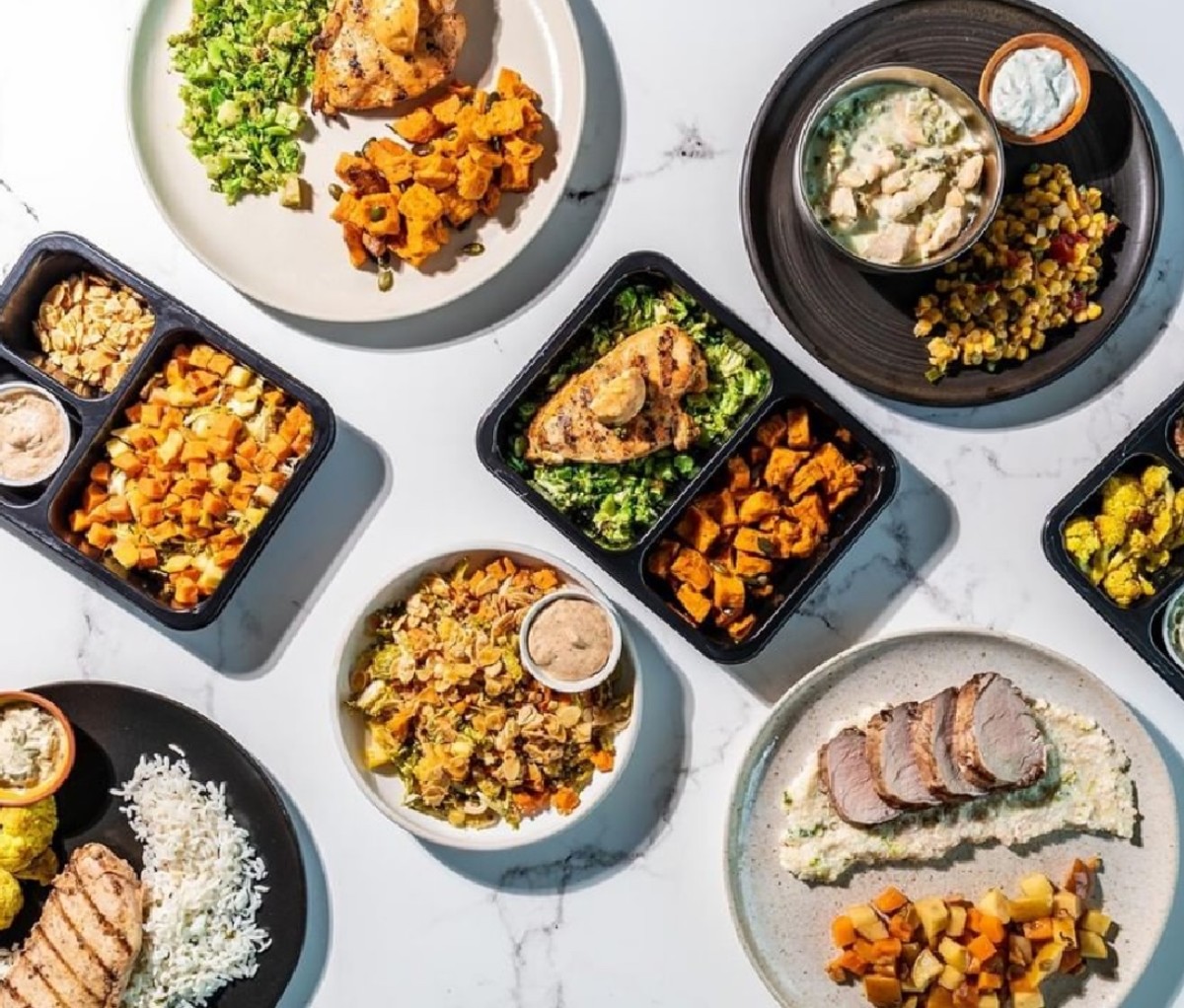 7. Factor
Sample meals on this plan include Blackened Salmon with smoked-gouda cauliflower grits, a flavor-packed Creole Shrimp Jambalaya, and a perfectly spiced Mujadara (lentils and rice). You can also tack on superb add-ons like a Broccoli Power Greens Soup, cold-pressed juices and wellness shots, and Blueberry Pancakes for breakfast (or dinner; we won't judge). So what makes this service special? The team comprises registered dietitians and chefs, creating healthy menus to suit a variety of dietary preferences including vegan, vegetarian, keto, low-calorie, and gluten-free.
[From $60 for four meals; factor75.com]
Learn More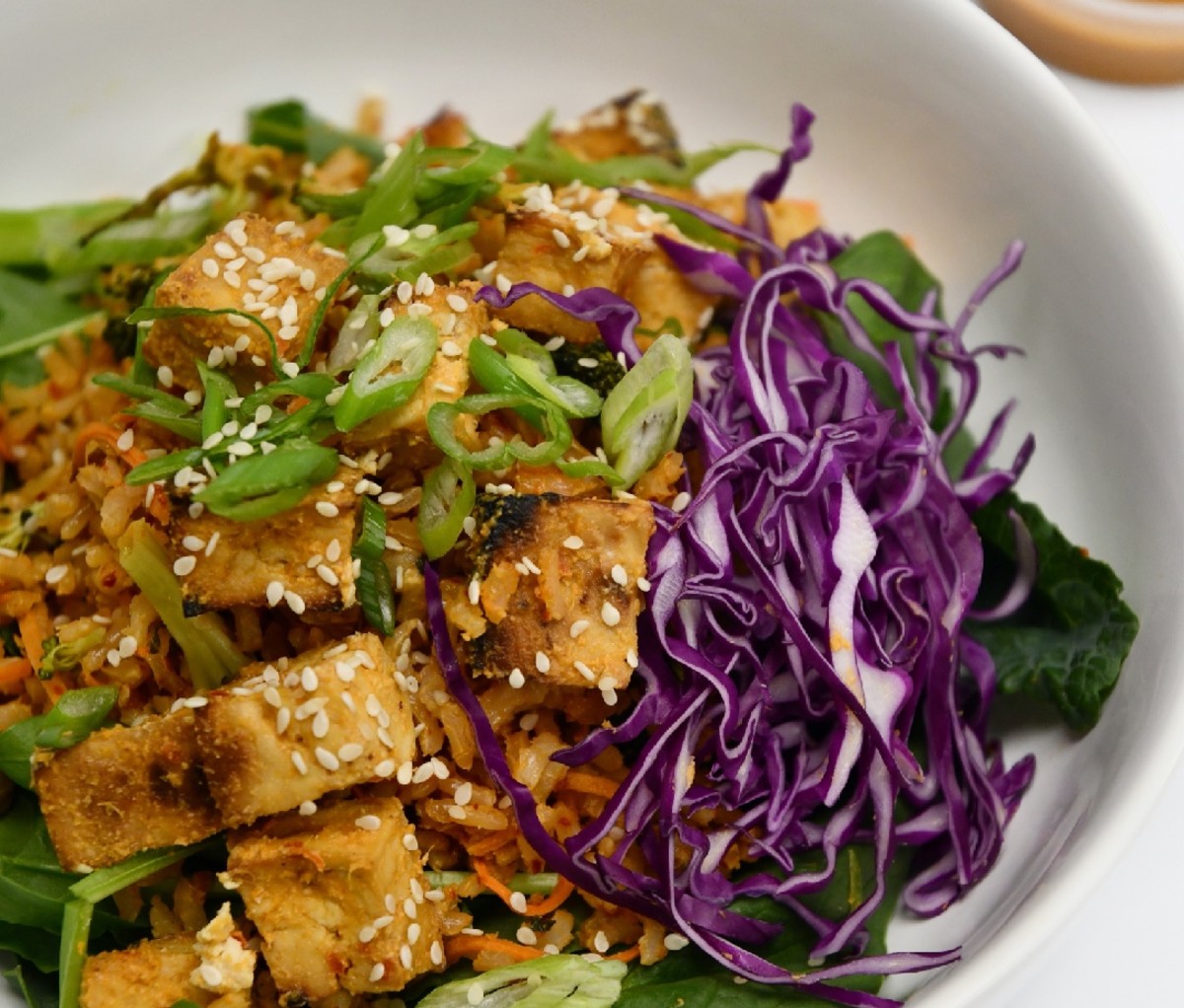 8. GO Buddha Meals
Remember that time you ordered from a meal delivery service and it arrived with a package of dark-chocolate fudge brownies you destroyed before dinner? That's one decision you'll never regret. As will you not regret ordering from plant-based, gluten-free healthy meal delivery services like this one. Standout hits like Buddha "Mac and Cheez" and Bolognese Pasta Bake are on its regularly rotating menu.
[$130 per box, which includes six meals and two desserts, or build your own meal package with up to eight items; gobuddhameals.com]
Learn More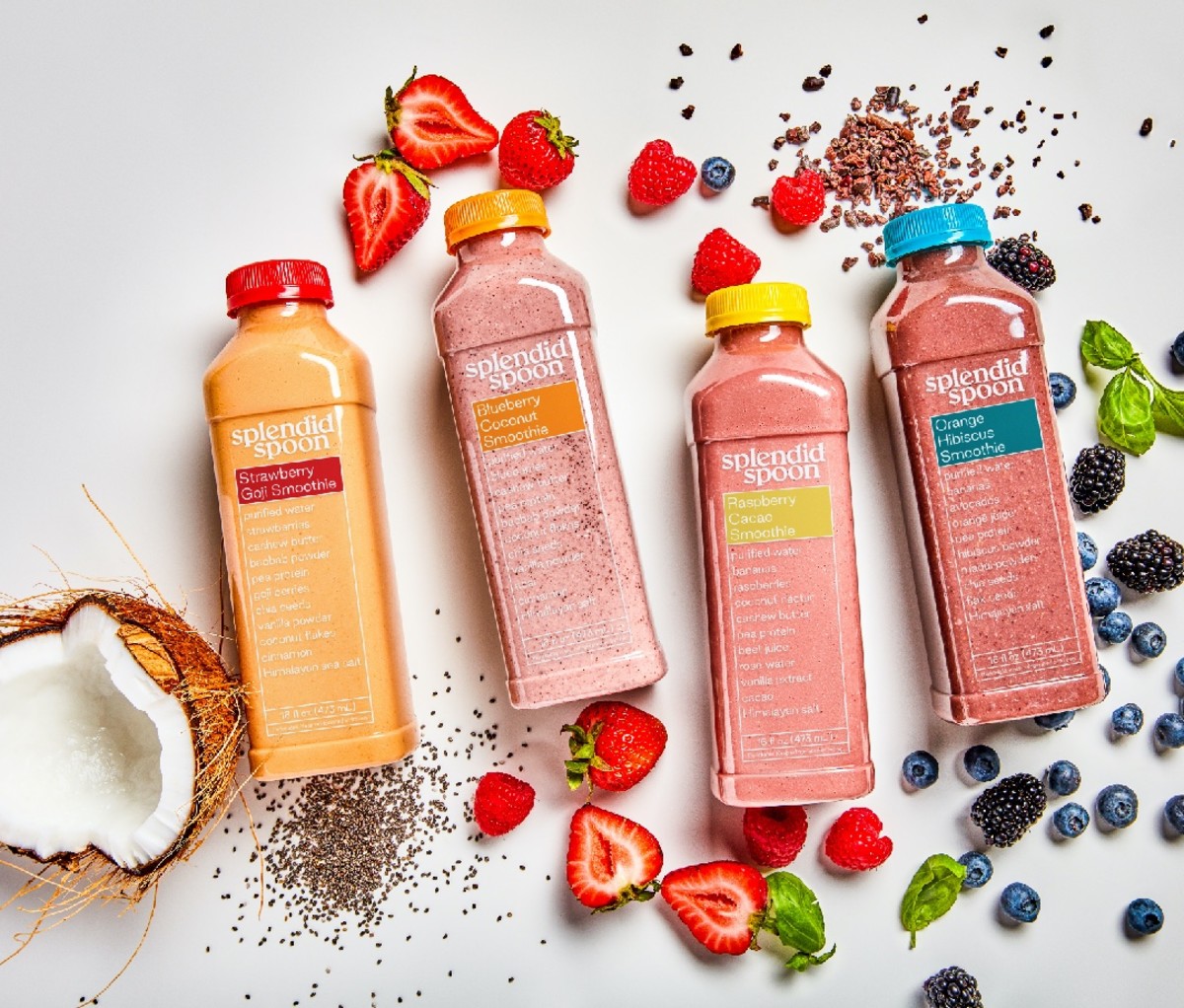 9. Splendid Spoon
If you've gone a little too heavy with the beer trades and pizza delivery as of late, do your body some good with plant-based, gluten-free meals built to promote optimal health and delight your taste buds, thanks to a talented team of nutritionists and chefs. Selections run the gamut from soups, grain bowls, and noodles to smoothies and wellness shots. The Mint Chip Smoothie (reminiscent of the ice cream flavor) and the Dragon Fruit Berry Smoothie (tastes like a tropical vacation) are two shakes you'll definitely want to add to your cart.
[Breakfast, Lunch, Dinner & Reset Plan, $185; splendidspoon.com]
Learn More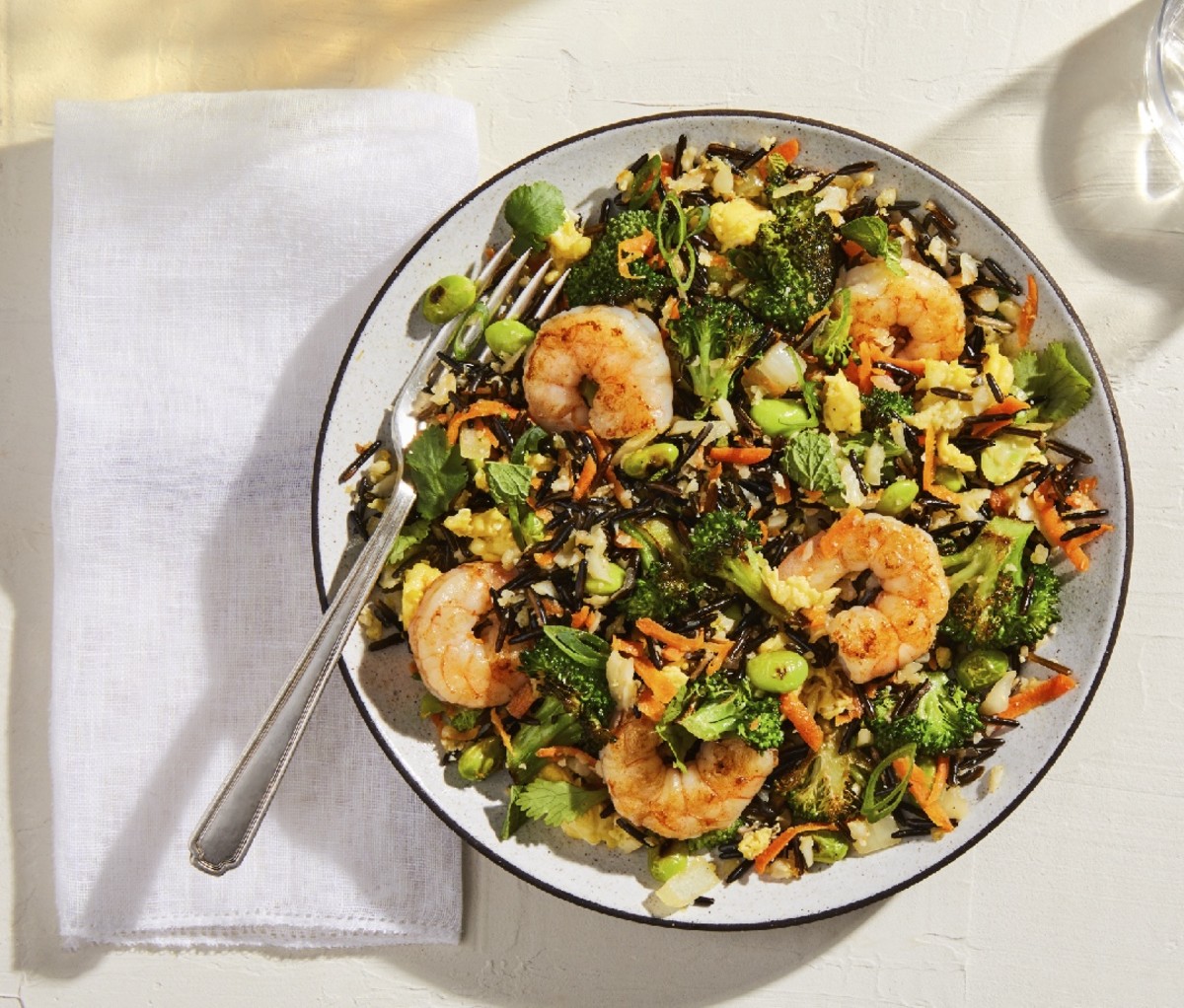 10. Eat Sunny
These nutrient-dense meal plans are based on the Mediterranean Diet and are offered in either Signature (small amounts of animal protein) or Vegetarian versions. Enter your zip code to see if they ship to your area and, if you're good to go, start drooling over their gourmet fare. From Baked Eggs With Lentils for breakfast to Oatmeal Chickpea Chocolate Chip Cookies for dessert, these are meals you'll seriously crave. Our favorite dinner from these culinary whizzes? Cauliflower Eggplant Balls with sweet potato yogurt sauce, farro, kale, and cauliflower: supper-rut salvation.
[Fom $189 for three days' worth of meals and snacks; eatsunny.com]
Learn More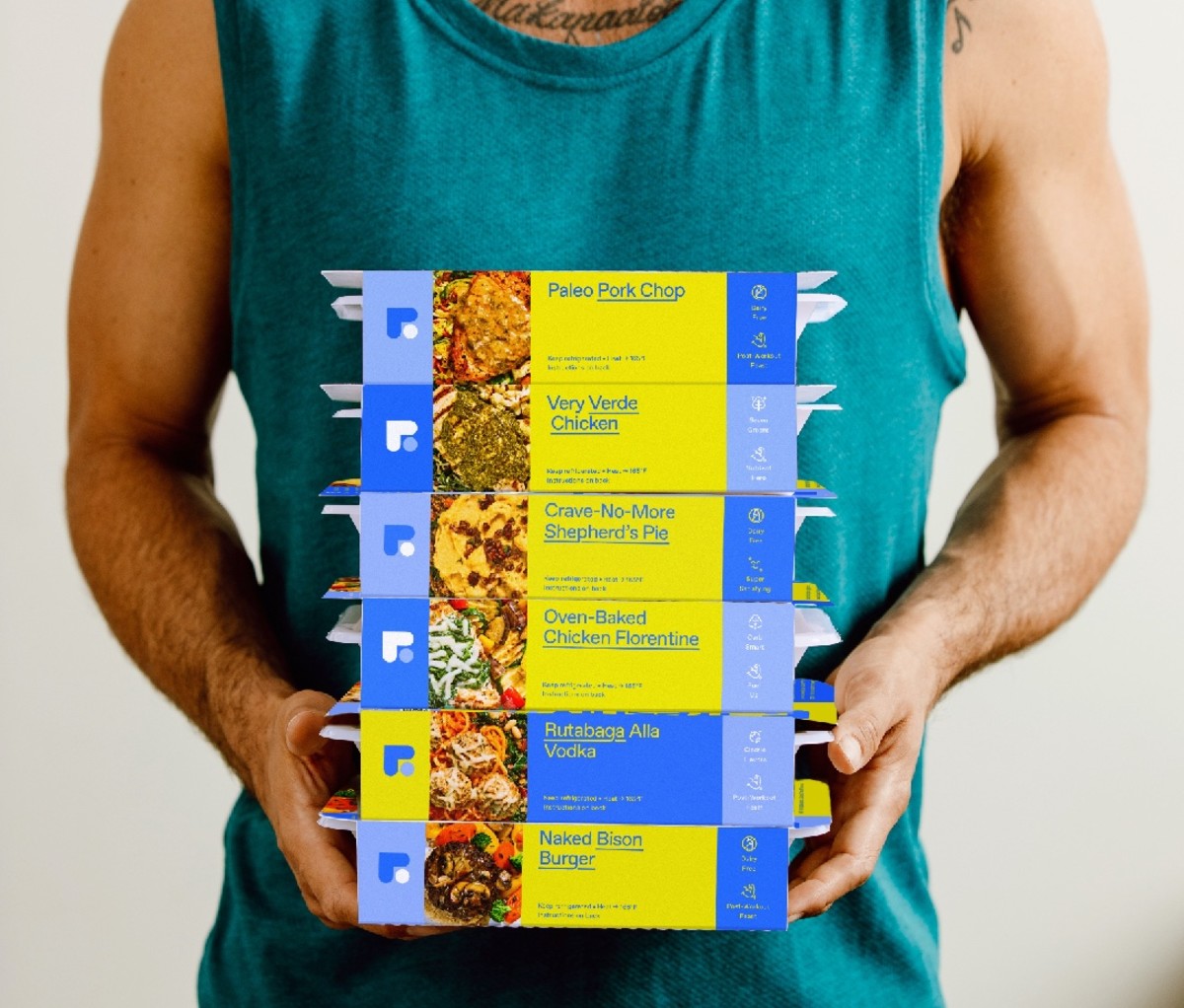 11. FreshlyFit
If Zingy Buffalo Chicken Bowl with mashed cauliflower or Protein-Packed Chicken Parm have your ears perked up, consider this recently launched line of meals from Freshly, created for health-conscious folks leading an active lifestyle. Gluten-free and protein-packed, FreshlyFit meals have an average of 14 grams of net carbs, over 30 grams of protein, and 550 calories or less.
[From $8.79 per meal; freshlyfit.com]
Learn More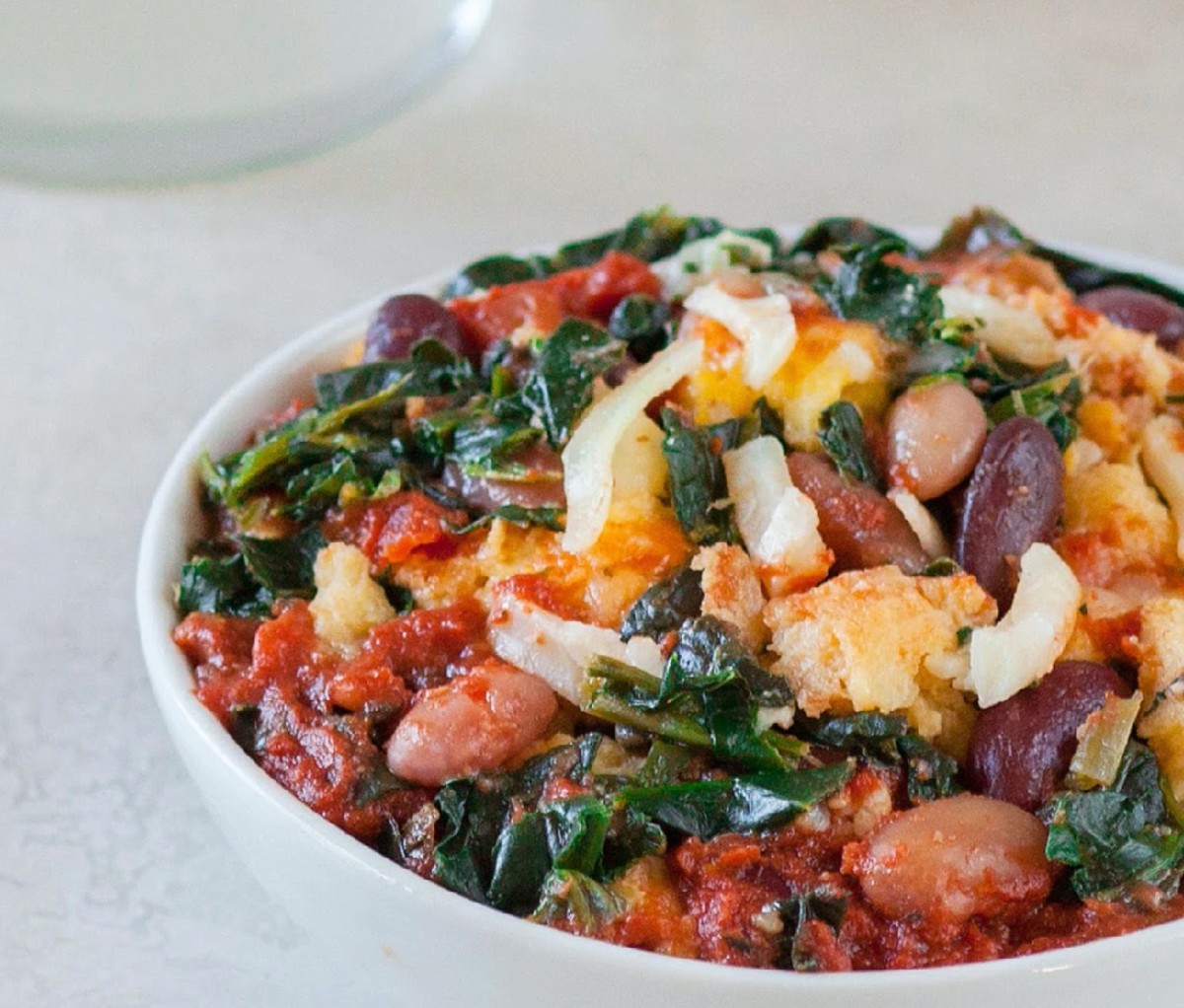 12. Performance Kitchen
Our vote in this arsenal co-created by chefs, doctors, and dietitians? The 7-Day Carb-Wise, Keto-Friendly Meal Plan, which includes 21 meals for $189 (Carb-Wise Confit of Duck is quite the quarantine-era indulgence). Performance Kitchen Crafted is the company's small-batch line of frozen meals; opt among plant-based, keto, low-FODMAP, nitrate-free, Whole30, and more. The Vegetable and Chickpea Curry from this collection really hits the spot.
[From $3.99 per meal; performancekitchen.com]
Learn More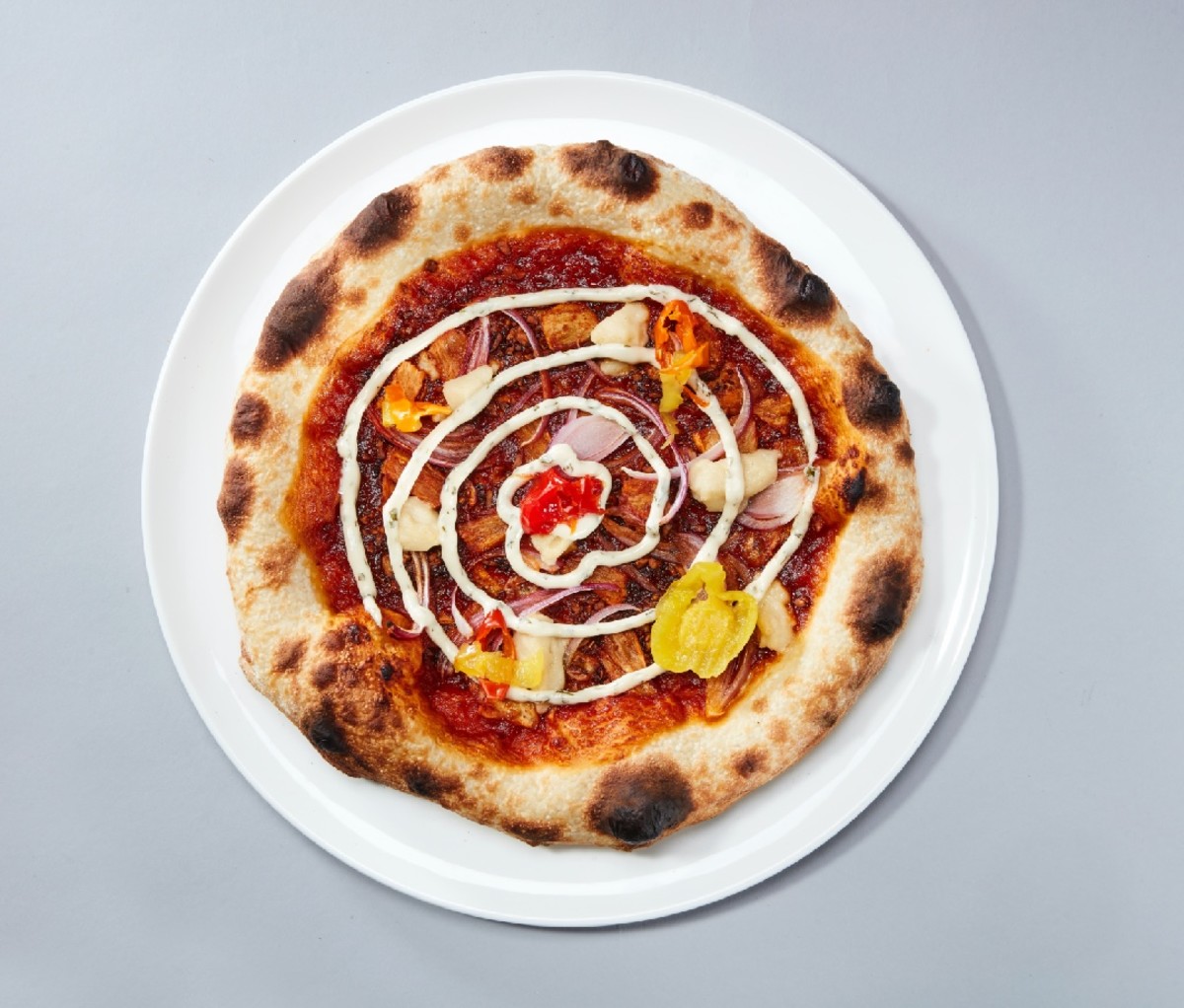 13. PLANTA
Ready to quell some of the inflammation from all those quarantine wings, fries, and nacho sessions? Get back on track with these chichi plant-based dishes. Steamed Spinach + Shiitake Dumplings, Eggplant Lasagna, and an otherworldly Shroomami Pizza with mushroom cream, mushroom bacon, smoked tempeh, red onion, cashew mozzarella, and chili flakes, are a few of our favorites. But we never met a quesadilla or cauliflower tot we didn't like either. Or beet burger. Or…
[From $15 per pizza; plantanationwide.com]
Learn More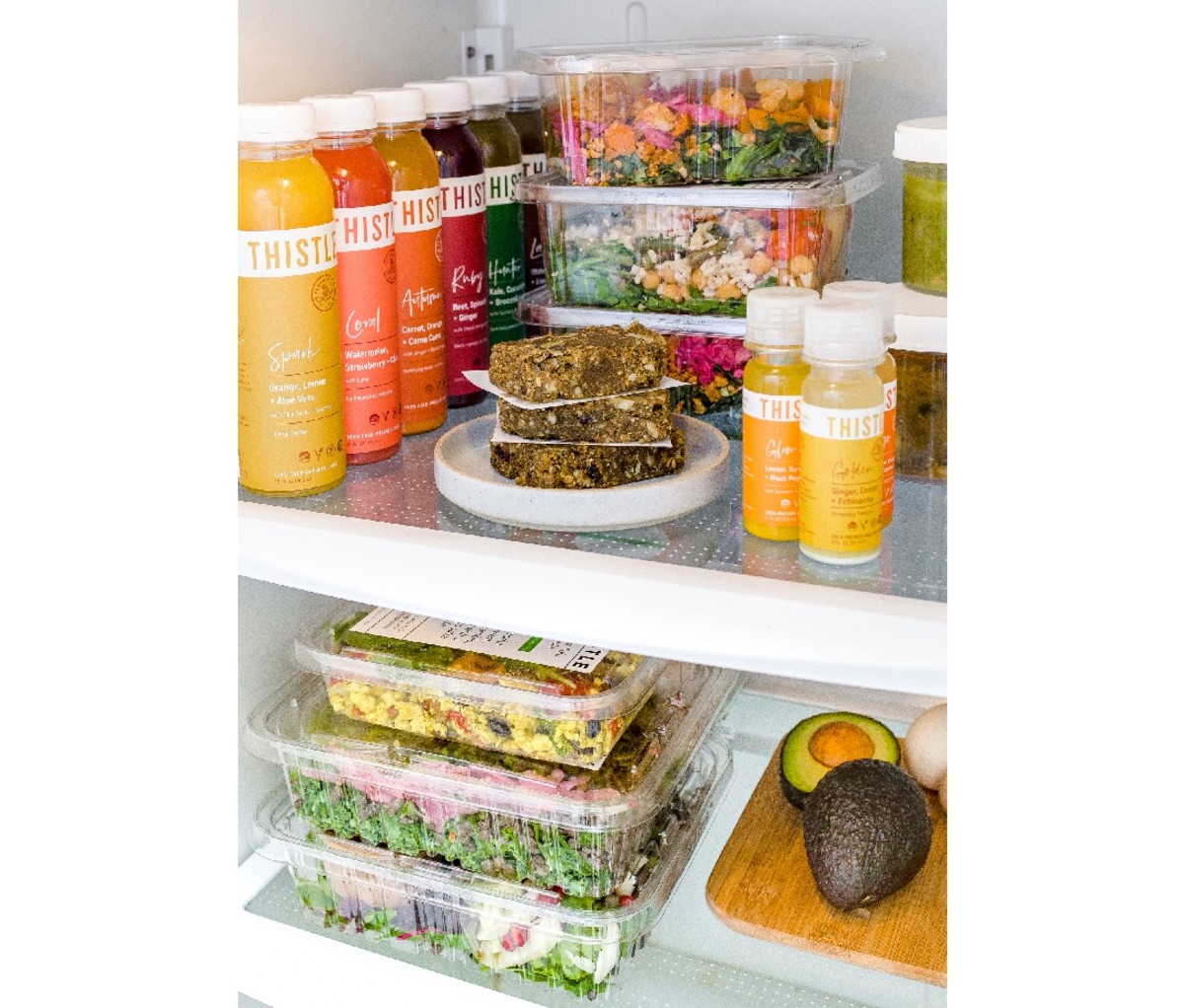 14. Thistle
Organic, plant-forward meals is the name of the game for this California-based operation (they also ship to Arizona, Idaho, Nevada, and more Western states so check here to see if you're in a delivery zone). With all menu choices offering up health-supportive nutrition, meals are vegan with the option of adding on a protein, and contain plenty of veggies, fruits, nuts, seeds, legumes, whole grains, healthy plant-based fats, herbs, and spices. Free of dairy, gluten, refined white sugars, or artificial sweeteners, selections include meals like Crunchy Thai Peanut Bowl, New Potato Salad, and a line of cold-pressed juices.
[From $8 per meal; thistle.co]
Learn More
15. Metabolic Meals
Our post-workout love language: Grass-Fed Bison Burger With Pepper Jack Cheese and Pistachio-Roasted Carrots. Catering toward people trying to meet weight loss and performance goals, the brand offers low-carb, high-protein, gluten-free, soy-free, keto, diabetic-friendly, and allergen-friendly meals, to name a few. With a menu that changes weekly, you also won't get bored, and you can order fridge staples like wild-caught salmon burgers and organic turkey burgers.
[From $11 per meal; mymetabolicmeals.com]
Learn More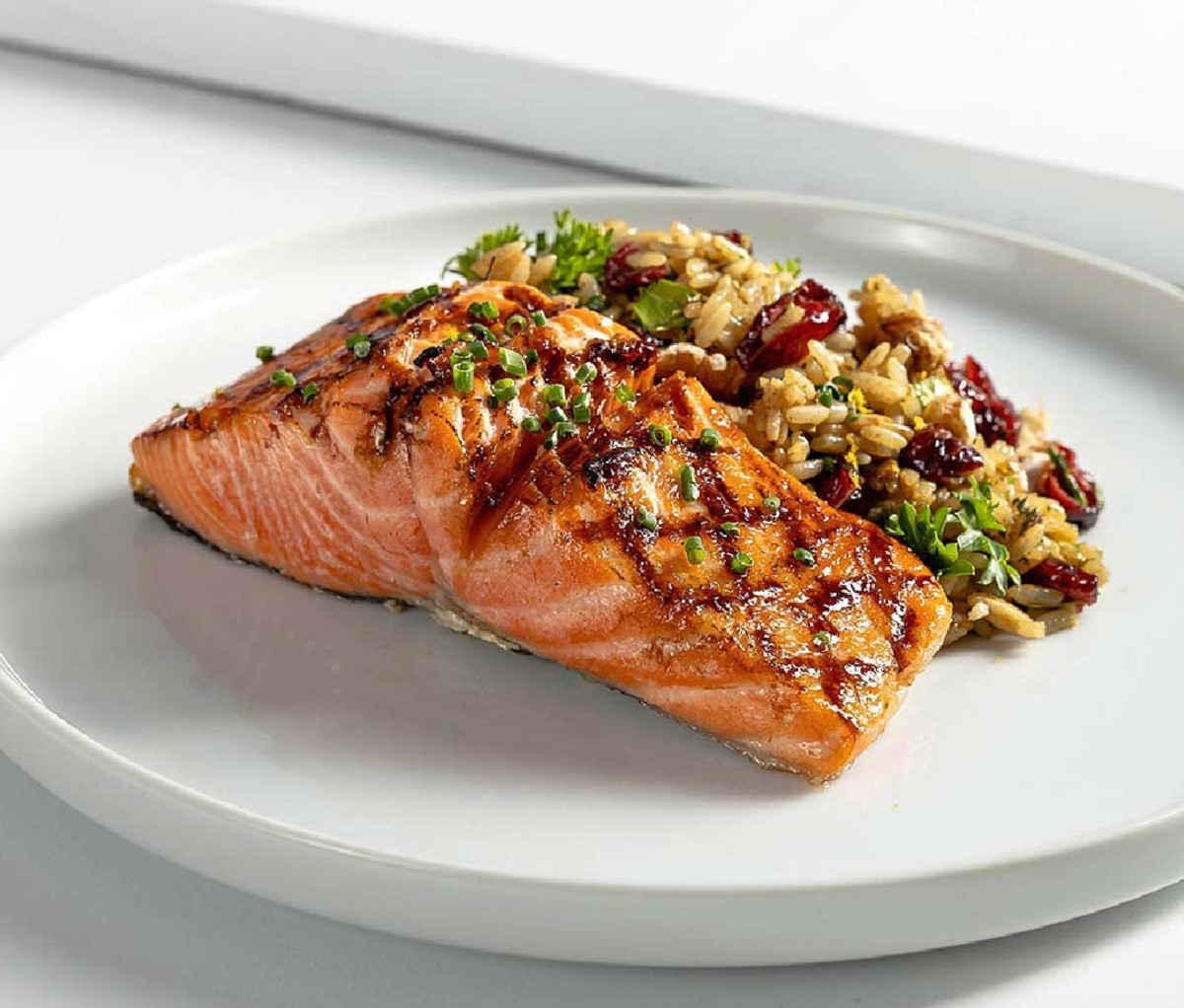 16. Trifecta
These vacuum-sealed meals are made with minimally processed foods and organic produce, plus all proteins are grass-fed, sustainably caught, and antibiotic-free, with plans fitting a variety of lifestyles such as keto, vegan, and vegetarian. Come dinner, dig into satisfying plates like Chicken Pesto Pasta (Clean Meal Plan) or Korean Beef Bulgogi (Paleo Meal Delivery). Also worth noting: At the end of last year, Trifecta introduced their first round of biodegradable updates, so the boxes are curbside recyclable nationwide and entirely biodegradable in landfills or in the ocean.
[From $109 for seven meals; trifectanutrition.com]
Learn More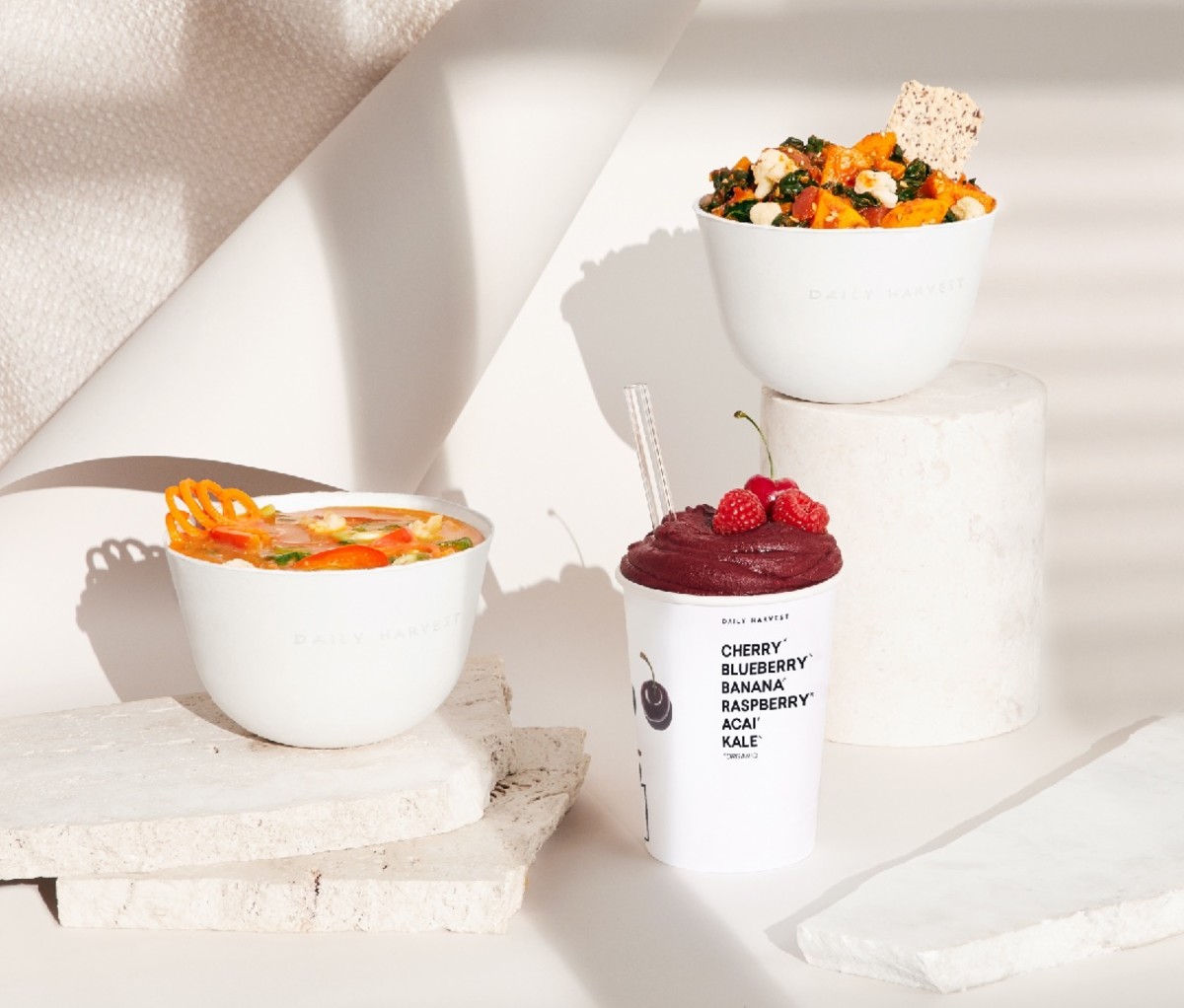 17. Daily Harvest
DH's slant is making it simple to add more fruits and vegetables to your diet—and with plant-based options like Tomatillo + Pepper flatbread, Mulberry + Dragon Fruit oat bowl, and Artichoke + Lemon harvest bowl, that task actually tastes good. Ninety-five percent of ingredients are organic and have no artificial ingredients. Meal categories include soups, flatbreads, chia bowls, oat bowls, savory harvest bowls, and more. P.S. If we can twist your arm, throw in some of their "Scoops" vegan ice cream. Top flavors include Mint + Dark, Melty Cacao Chips and Vanilla + Sticky, Sweet Salted Caramel.
[From $10 per meal; daily-harvest.com]
Learn More
For access to exclusive gear videos, celebrity interviews, and more, subscribe on YouTube!