Food & Drink
Sweet, Smoky, and Supremely Spicy Hot Sauces to Put on Just About Everything
Hot sauce enthusiast? We're here—and packing the heat—for you. Whether you're a long-time hot sauce connoisseur or just starting to diversify your hot sauce game, the below list is sure to introduce you to a new favorite, or 10. We've rounded up the best smoky, sweet, and supremely spicy hot sauces (think Tupelo honey, truffle, and habanero, respectively). Trust us, you'll want these on rotation all year round for breakfast burritos, nachos, and everything in between.
1. Caldera Serrano Pepper Sauce
We're really fired up about this one. Caldera is a hot sauce brand owned by two wilderness guides out of Mammoth Lakes, California, so it's definitely got the green light for jazzing up lackluster backpacker meals. The Serrano Pepper Sauce is cooked in small batches with copious amounts of serrano peppers, onions, tomatillos, and garlic in the Preserve Farm Kitchens in Sonoma County. Even better: Almost all its ingredients are sourced from Sonoma County-based businesses, supporting the local economy.
[$8; calderaheat.com]
Get it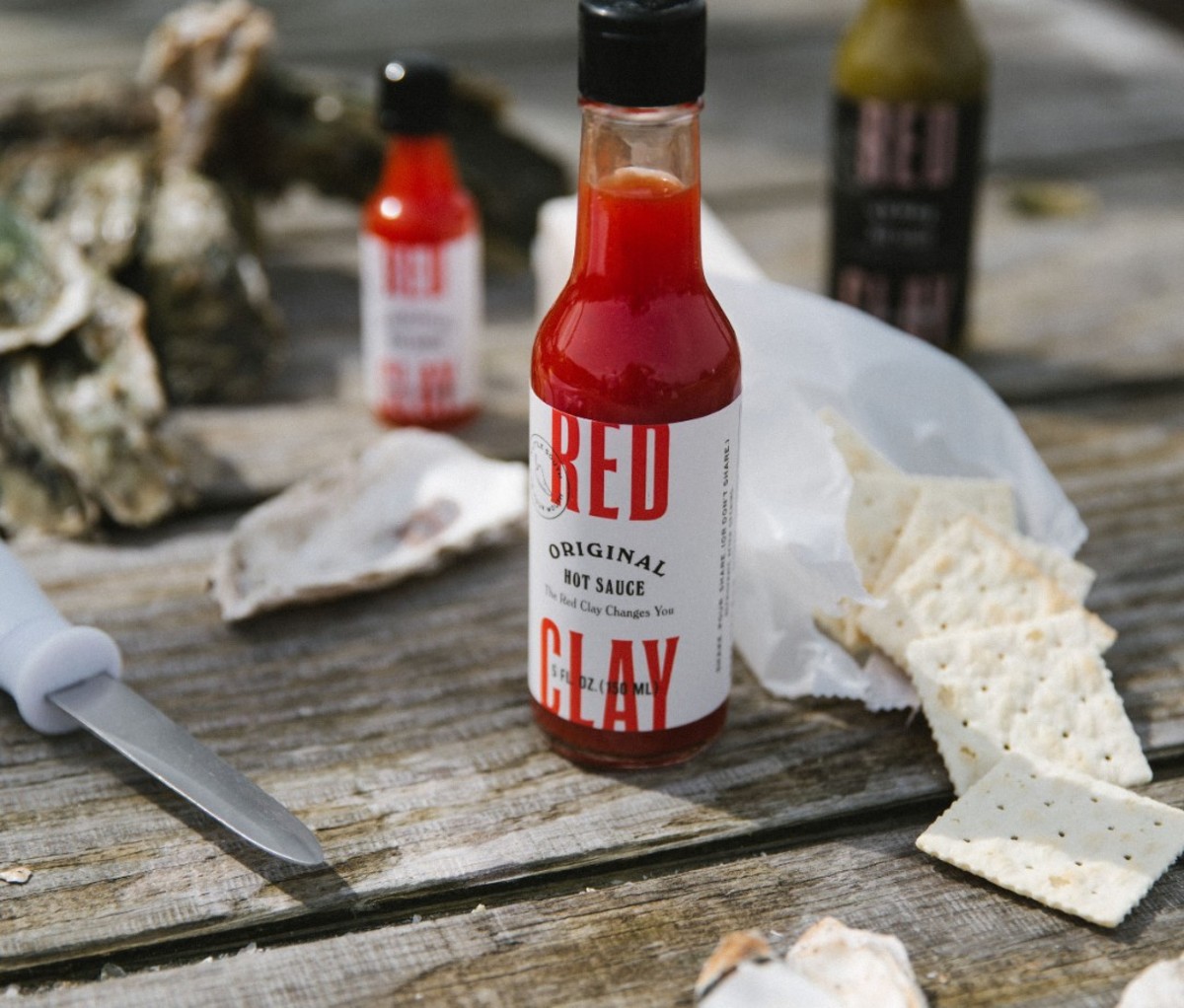 2. Red Clay Original Hot Sauce
A lip-puckering mix of Fresno chili peppers and French white wine vinegar get cold barrel-aged to develop more nuanced flavor. Drizzle this ruby-red concoction over oysters, eggs, and sandwiches. For something more intense, opt for the Carolina Hot Sauce ($10), made with the Carolina Reaper pepper. Or, go for Verde Hot Sauce ($10), made with Serrano peppers.
[$10; redclayhotsauce.com]
Get it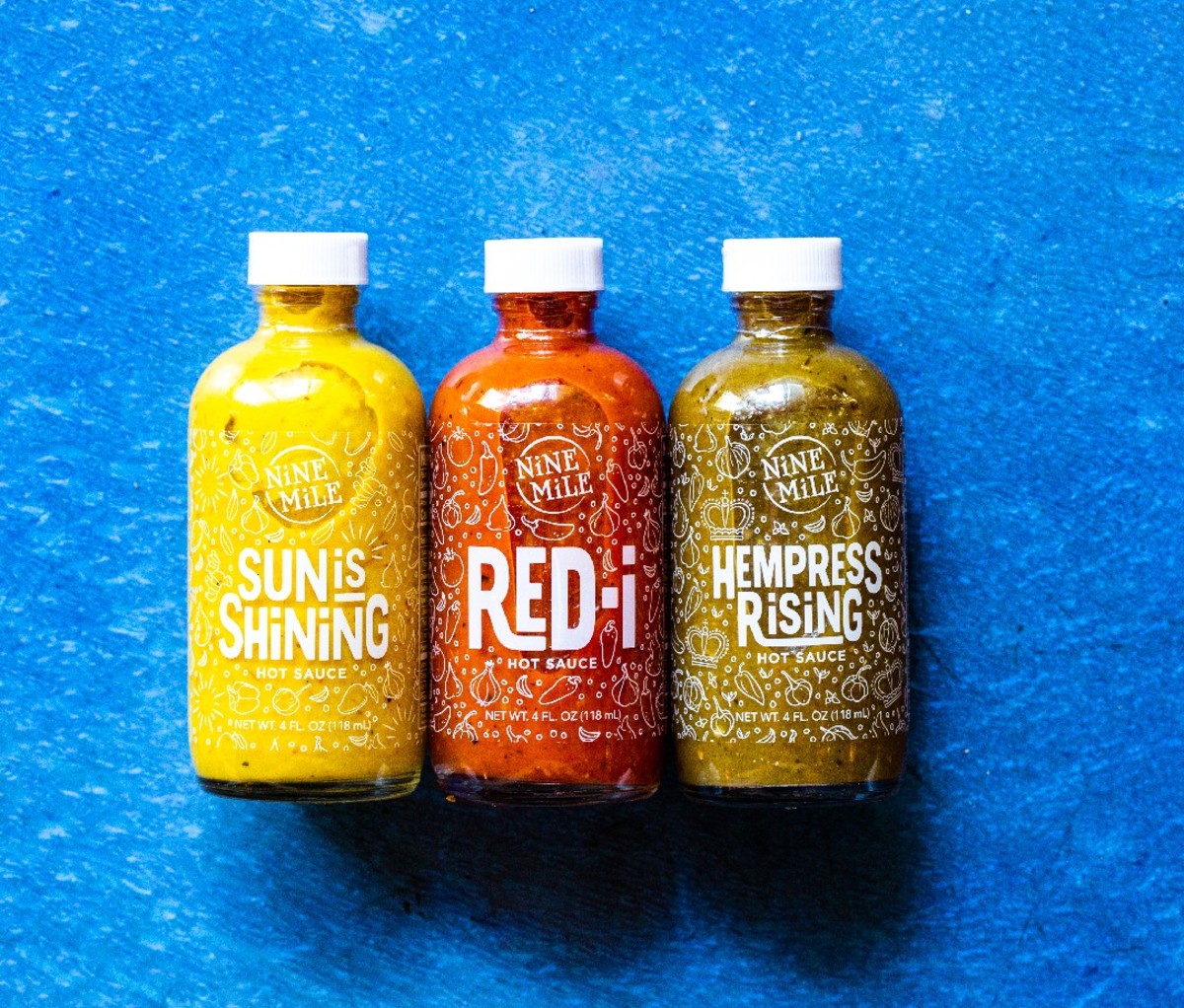 3. Nine Mile Sun is Shining Hot Sauce
This mango-ginger-curry hot sauce is made with yellow bell and scotch bonnet peppers, as well as sustainably grown non-GMO hemp seed oil. Garlic, turmeric, and onion round out the ingredients in this one-of-a-kind sauce that pairs particularly well with Indian food, meatloaf, and vegetarian-friendly nutloafs. This Asheville restaurant also makes tomatillo-forward Hempress Rising and smoky Red-I Hot Sauce. Buy 'em for $11 a pop, or snag The Trinity for $30.
[$11; ninemileasheville.com]
Get it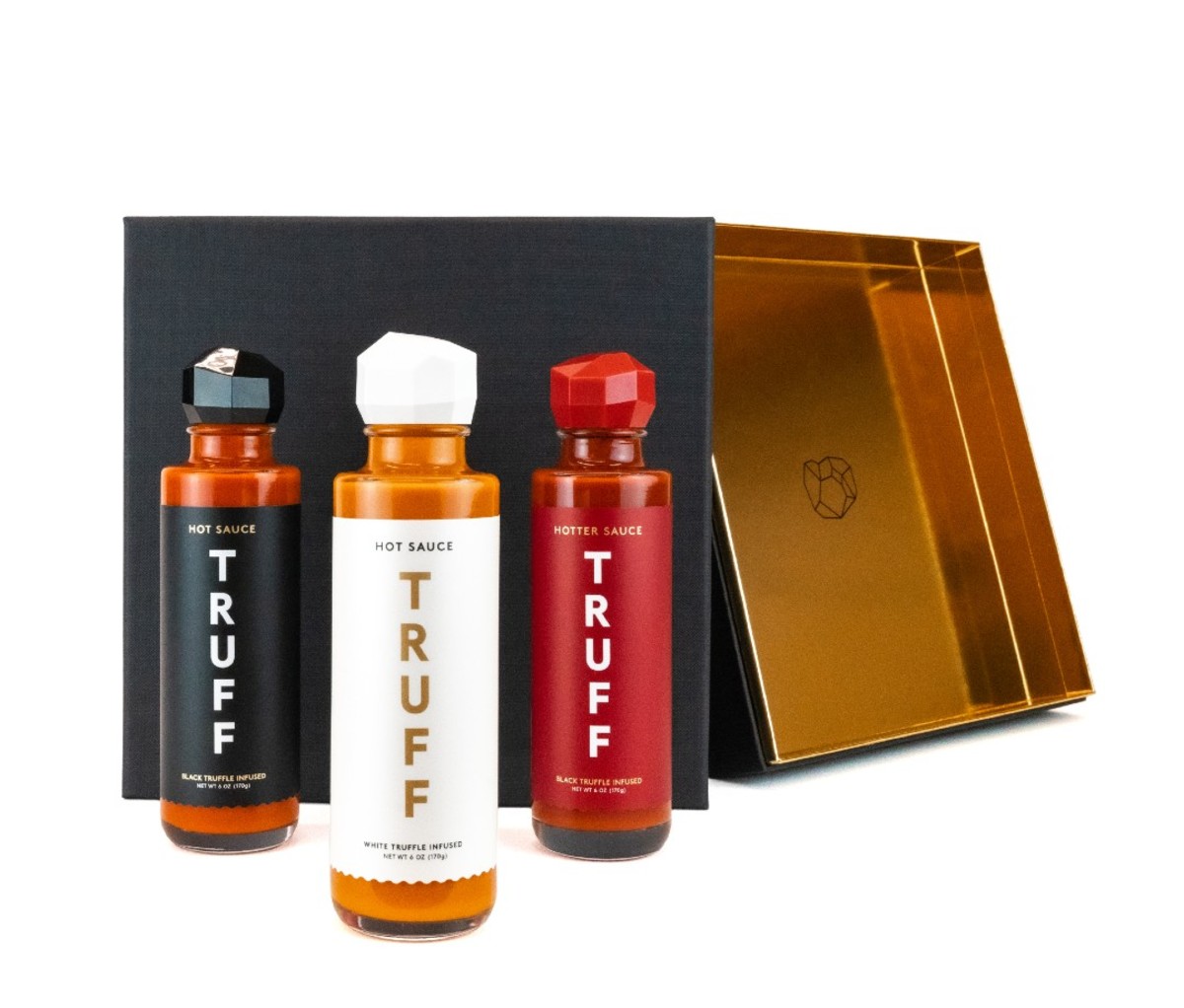 4. TRUFF Hot Sauce Variety Pack
This trio of hot sauces includes the brand's truffle hot sauces in Original, Hotter, and White Truffle. Personally, we're partial to the original with its inimitable medley of red chili peppers, black truffle, spices, and a bit of agave nectar, but experiment with all three to see which you like best. Tack on a few jars of the brand's pasta sauce (Black Truffle Pomodoro or Black Truffle Arrabbiata; $30 for two jars) and thank us later.
[$70; truff.com]
"Get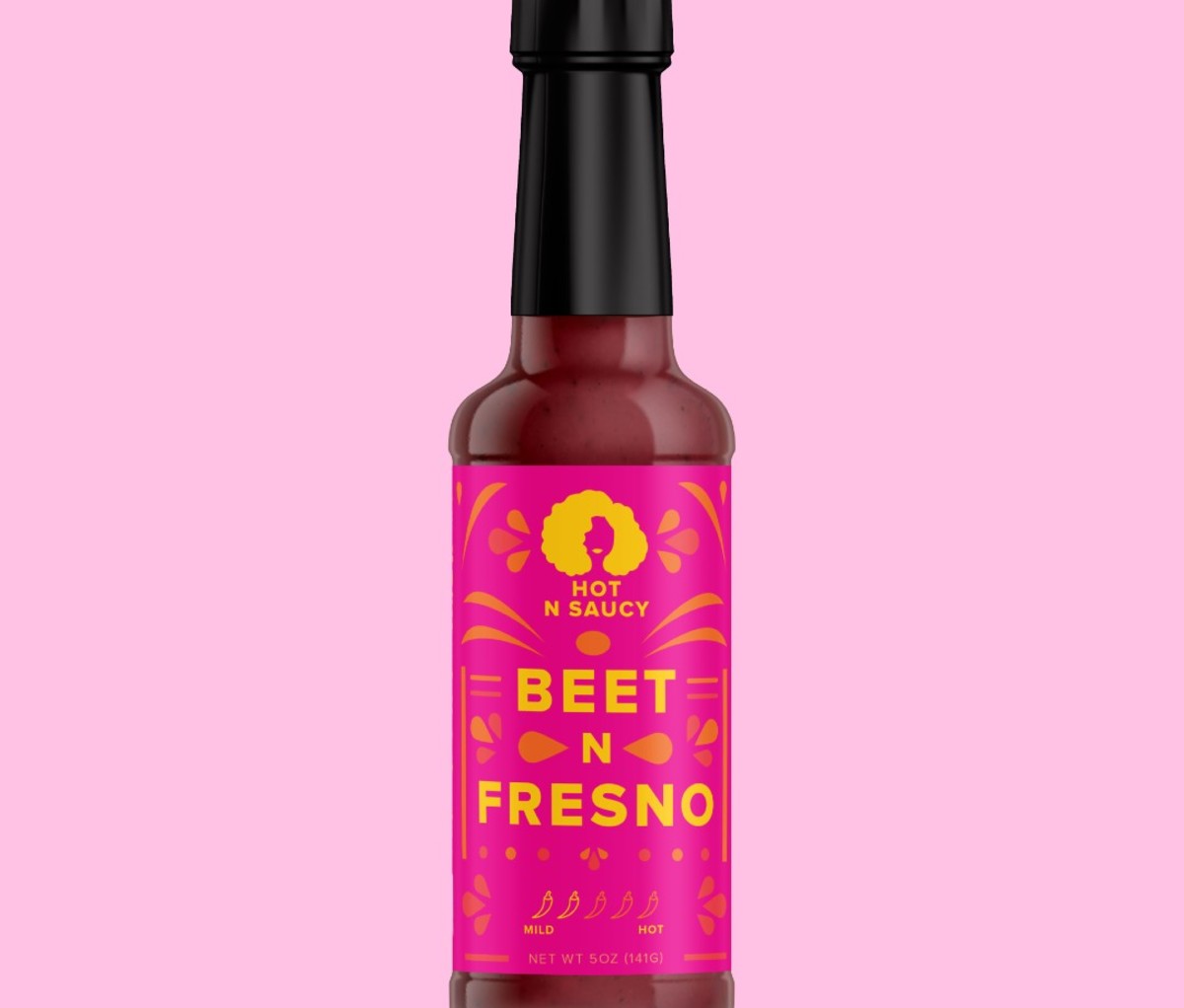 5. Hot N Saucy Beet N Fresno
We love Hot N Saucy's Garlic N Peperoncini, Sweet Potato N Habanero, Black Garlic N Peri Peri, and Collards N Ghost, but if we had to pick just one, Beet N Fresno would be our top choice. All of its sauces are vegan except for Garlic N Peperoncini, and handcrafted by Harlem-based Chef Sam Davis-Allonce with fresh, local ingredients. With a touch of earthiness from the beets, we love this hot sauce on mushroom quesadillas, avocado toast, and even in salad dressings for a bit of heat. For a gift, try the hot sauce flavor pack ($30).
[From $13; hotnsaucy.co]
Get it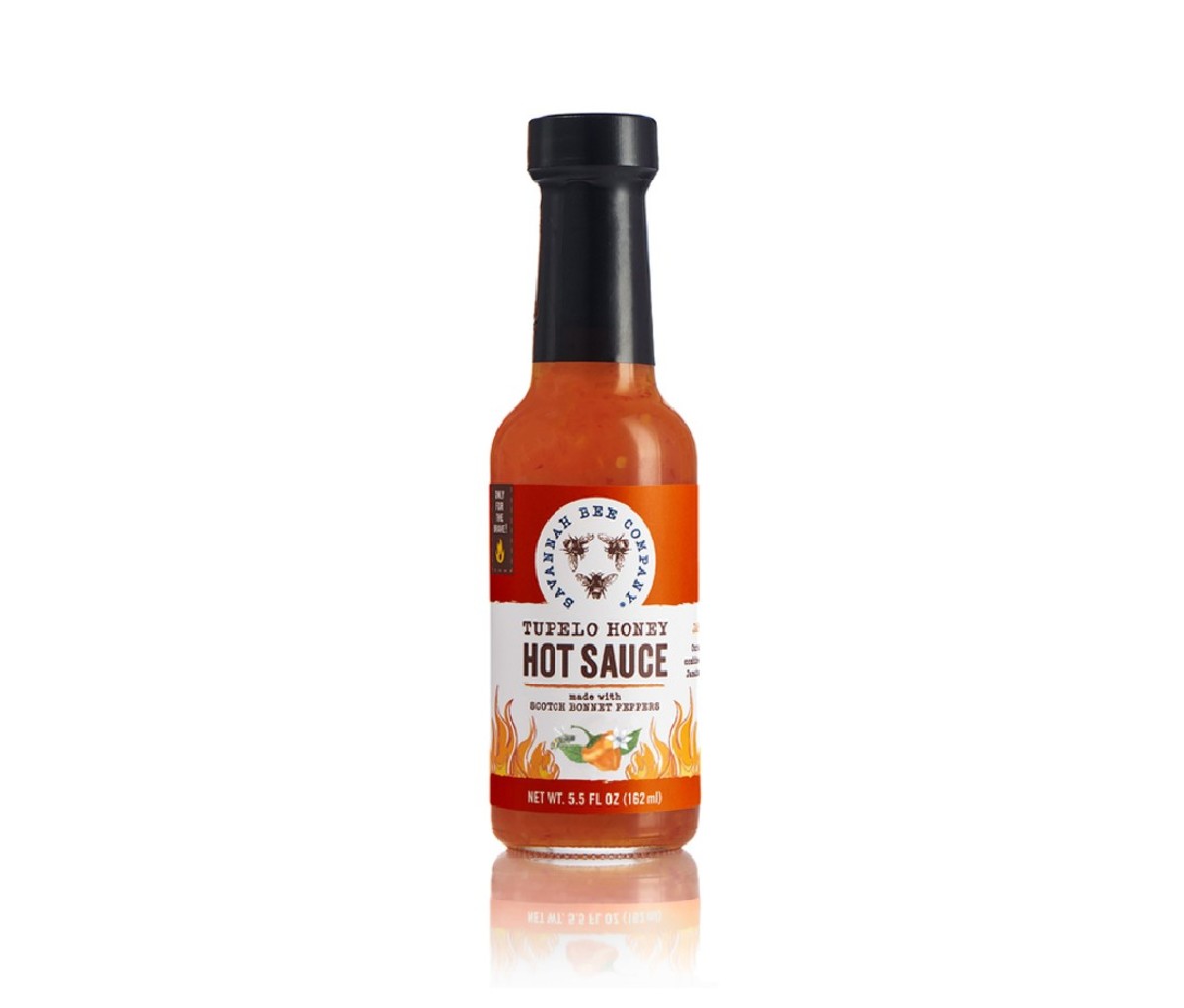 6. Savannah Bee Company Tupelo Honey Hot Sauce
Spicy and sweet, what's not to love? We're talking Tupelo honey blended with Jamaican scotch bonnet peppers, that are brimming with spice and heat. FYI: Savannah Bee Company received the 2020 Bronze SOFI award for best and most innovative product in the BBQ and hot sauce category from the Specialty Food Association, so it's got professional accolades behind it, too.
[$18; savannahbee.com]
Get it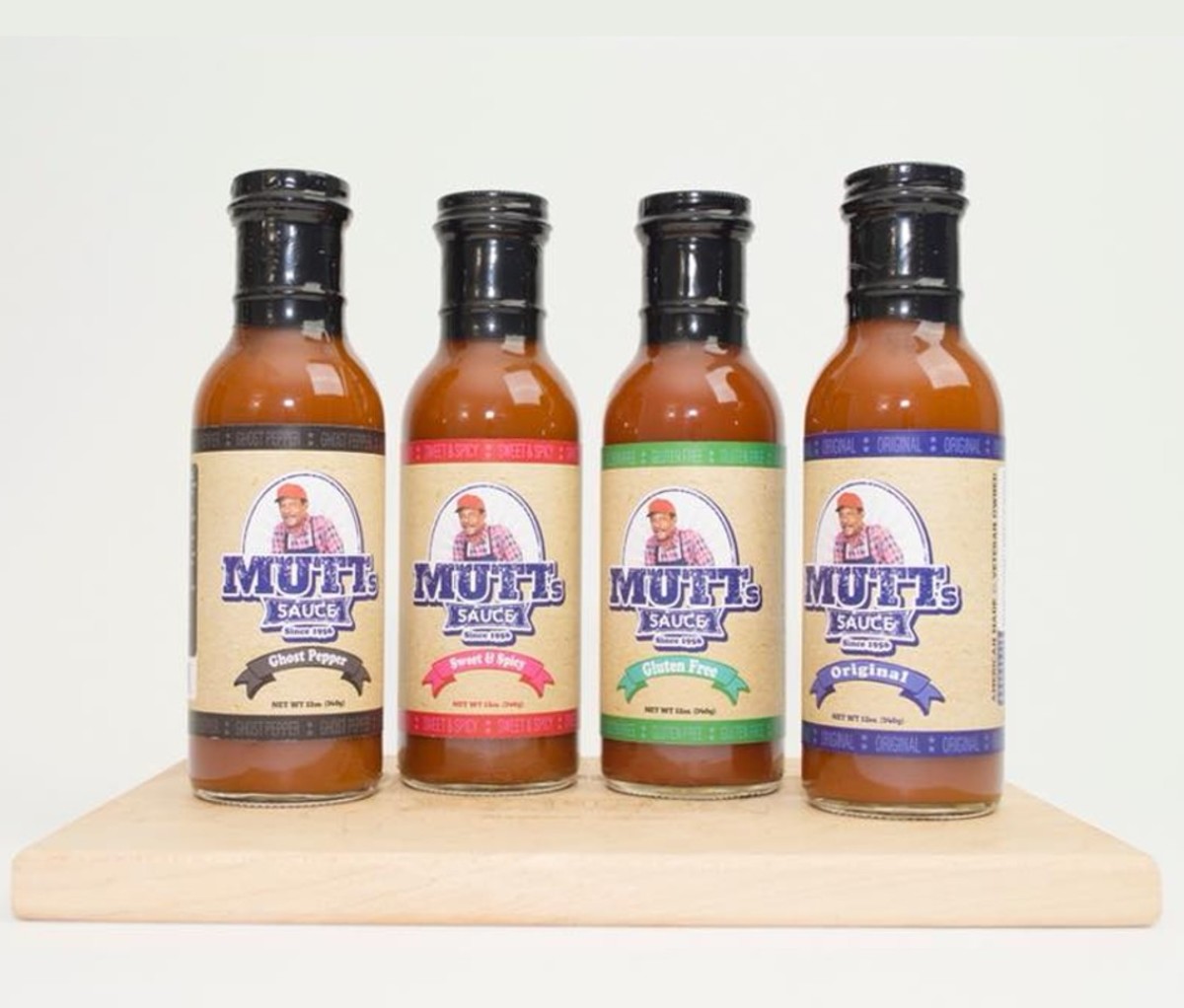 7. Mutt's Sauce Original Mutt's Sauce
This sweet and tangy tomato-based sauce has a bit of heat that works wonderfully with anything grilled. The Original Mutt's Sauce was developed by Airforce veteran, Charlie "Mutt" Ferrell, Jr. in 1956, and he left the secret recipe to his granddaughter Charlynda Scales, a fellow Airforce service member. Scales has also created Ghost Pepper, Sweet and Spicy, and Gluten-Free versions of the original sauce.
[$29, 3-pack; muttssauce.com]
Get it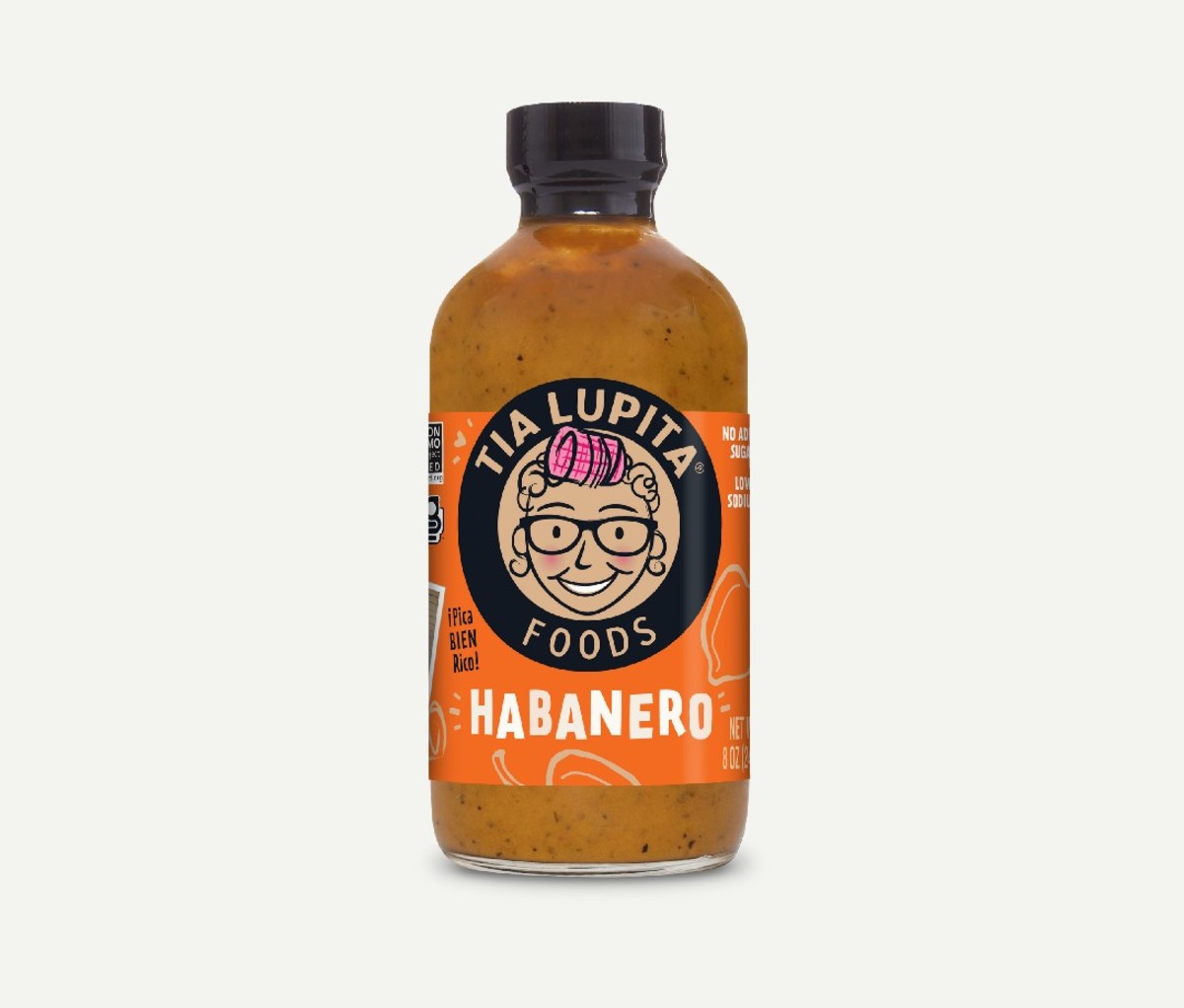 8. Tia Lupita Habanero Sauce
Prefer habanero peppers? Opt for Tia Lupita's Habanero Hot Sauce, an original family recipe that's great on breakfast burritos, tacos, proteins, and more. Worth noting: All Tia Lupita recipes are made from the owner's mom's recipes passed from generation to generation. This particular sauce is made in small batches with dates, mangoes, and spices sourced from local farms. The original hot sauce ($7) is a winner, too.
[$7; tialupitafoods.com]
Get it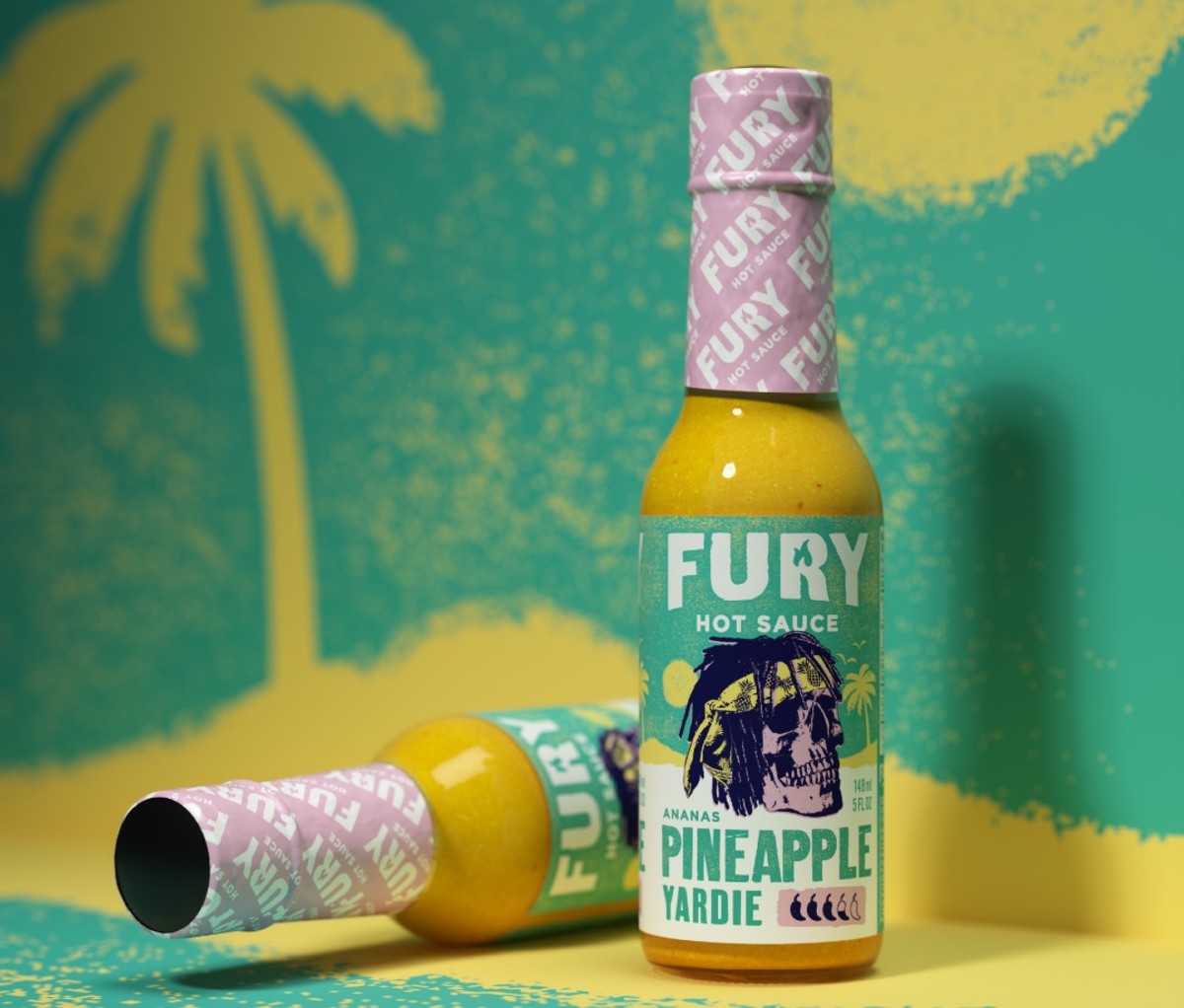 9. Fury Hot Sauce Pineapple Yardie
This fermented hot sauce is a delight for your palate. Tropical notes from pineapple and lime juice are balanced by scallions and spices, and kicked up a notch with scotch bonnet and habanero peppers. The family-owned brand's other mouth-watering concoctions include Wing Sauce, Habanero Banh-Mi, and Bird Brain Peri-Peri sauce. To help amp up the umami in every bottle, each recipe features unique pepper cultivars fermented upwards of six months before bottling.
[$12; furyhotsauce.com]
Get it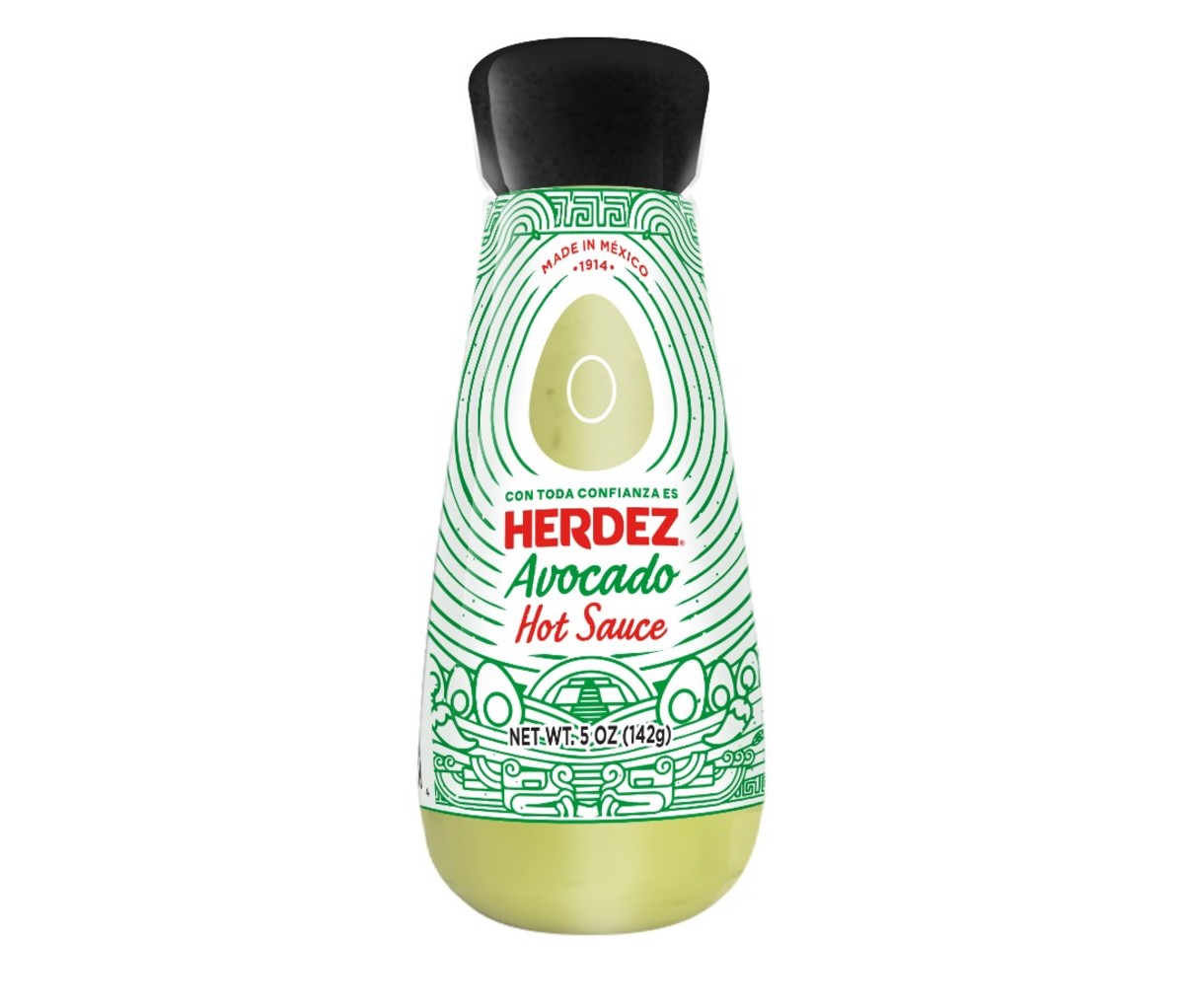 10. HERDEZ Avocado Hot Sauce
You love avocados. You love hot sauce. Marry the two into one delightful bottle that has a creamy texture and packs a piquant punch, thanks to tomatillos and green chili peppers. This hot sauce has a medium spice level, so if you're all about a five-alarm fire, mix it with your favorite hot sauce before chowing down.
[From $3; walmart.com]
Get it
For access to exclusive gear videos, celebrity interviews, and more, subscribe on YouTube!