Food & Drink
Best Icelandic Gins to Elevate Your Martini or G&T
During a trip to Iceland, you might anticipate days immersed in the island's bounty—exploring from coast to mountain by day and warming up with a sipping vodka by night. While the former prediction was accurate, when it came to the latter, we surprisingly found ourselves drinking gin. As proud advocates of the vodka martini, we were intrigued to discover more premium gin varieties in Iceland—so much so that it converted us to Team Gin for the week. The reason behind the country's tantalizingly good gin: Icelandic glacial water. Icelandic gins are in a league of their own.
Somewhat of a global phenomenon, Iceland is reputed for the quality of its natural springs, including warm geothermal pools and pure glacial mineral waters. The majority of Icelandic gins rely on these springs that naturally filter through volcanic rock to create spirits, which is a key ingredient to the country's outstanding gins—the other being unique regional botanicals that have adapted to the harsh natural environment on the land of fire and ice. Here are five unique Icelandic gins to seek out on your next trip.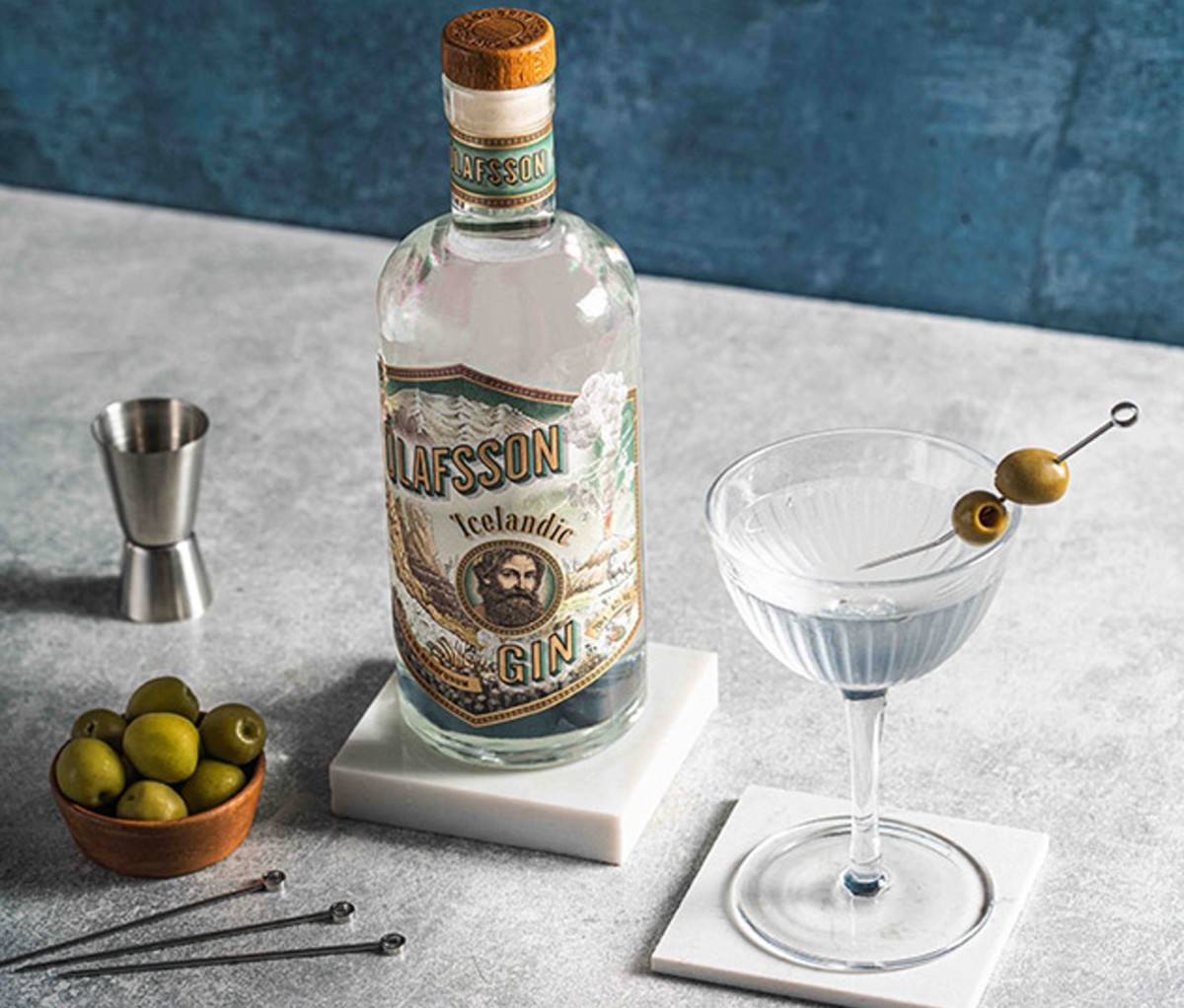 1. Ólafsson Gin
Created as an homage to a beloved, 18th century, Icelandic explorer and naturalist, Eggert Ólafsson, the eponymous gin is internationally acclaimed, most recently, and ironically, earning a gold medal as the "best gin for a martini" from Beverage Tasting Institute. Ólafsson Gin combines a traditional juniper base with citrus floral botanicals and the goodness of Icelandic earth–including native arctic thyme, mountain moss and birch for a refreshing yet complex flavor. As for the spirit's smoothness, Ólafsson credits the "pure, untouched" glacial water with a high pH and balanced minerality thanks to years of filtering through lava rock in underground aquifers.
Learn More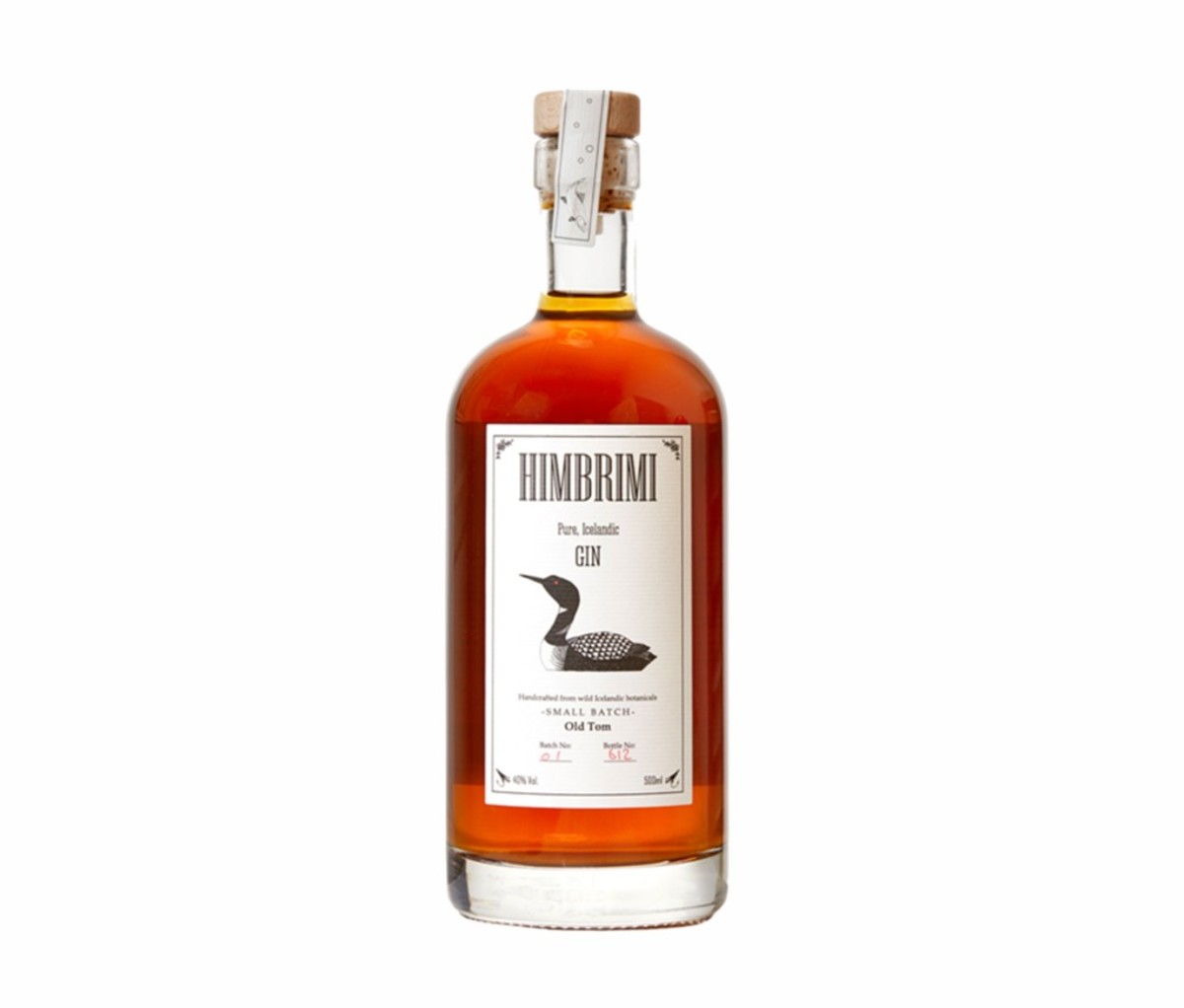 2. Himbrimi Gin
Presented in two expressions, Himbrimi Gin is yet another symbol of the synergy between nature and everything native Icelanders do. In 2013, founder Óskar Ericsson was inspired by the aromatic herbs and wild botanicals lining the banks where he fished to create a gin as "the perfect fishing companion." The amber-hued Old Tom Gin is inspired by early 18th century gin recipes, using angelica flowers and honey to provide a subtle sweetness "like nothing you've ever tasted before," says the brand. Himbrimi Winterbird Edition shares the same loon logo—the Icelandic name for the aquatic bird is 'heaven howler,' which translates to Himbrimi—but is more bitter with juniper berries and Arctic thyme as a base (all hand-picked by Ericsson). Though I first tried Himbrimi in a gin and tonic, Ericsson produced the gin "to be enjoyed straight from the bottle," making it a perfect fishing companion indeed.
Learn More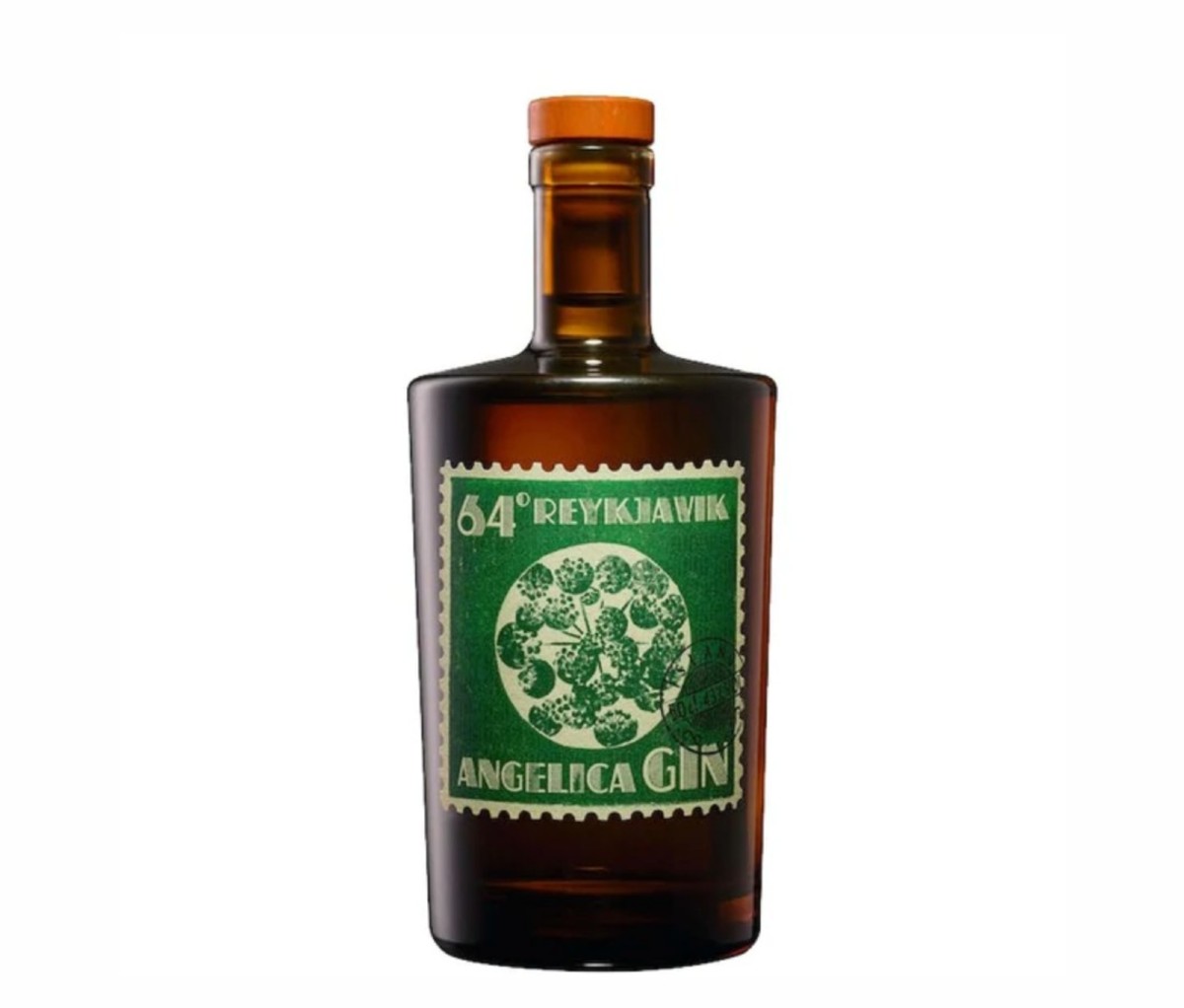 3. Angelica Gin
This Juniper-forward gin, punctuated by bittersweet notes from spices, botanicals, and fruits—including rhubarb, Angelica seeds, blueberries, caraway, and crowberries—is produced by 64°Reykjavik Distillery, a family-run, independent micro-distillery. With a brand ethos of "foraging for flavor," 64°Reykjavik relies on farmers and foragers who know the lay of the lands in order to take advantage of the abbreviated Arctic summers and sustainably gather the berries and botanicals responsible for their signature gin.
Learn More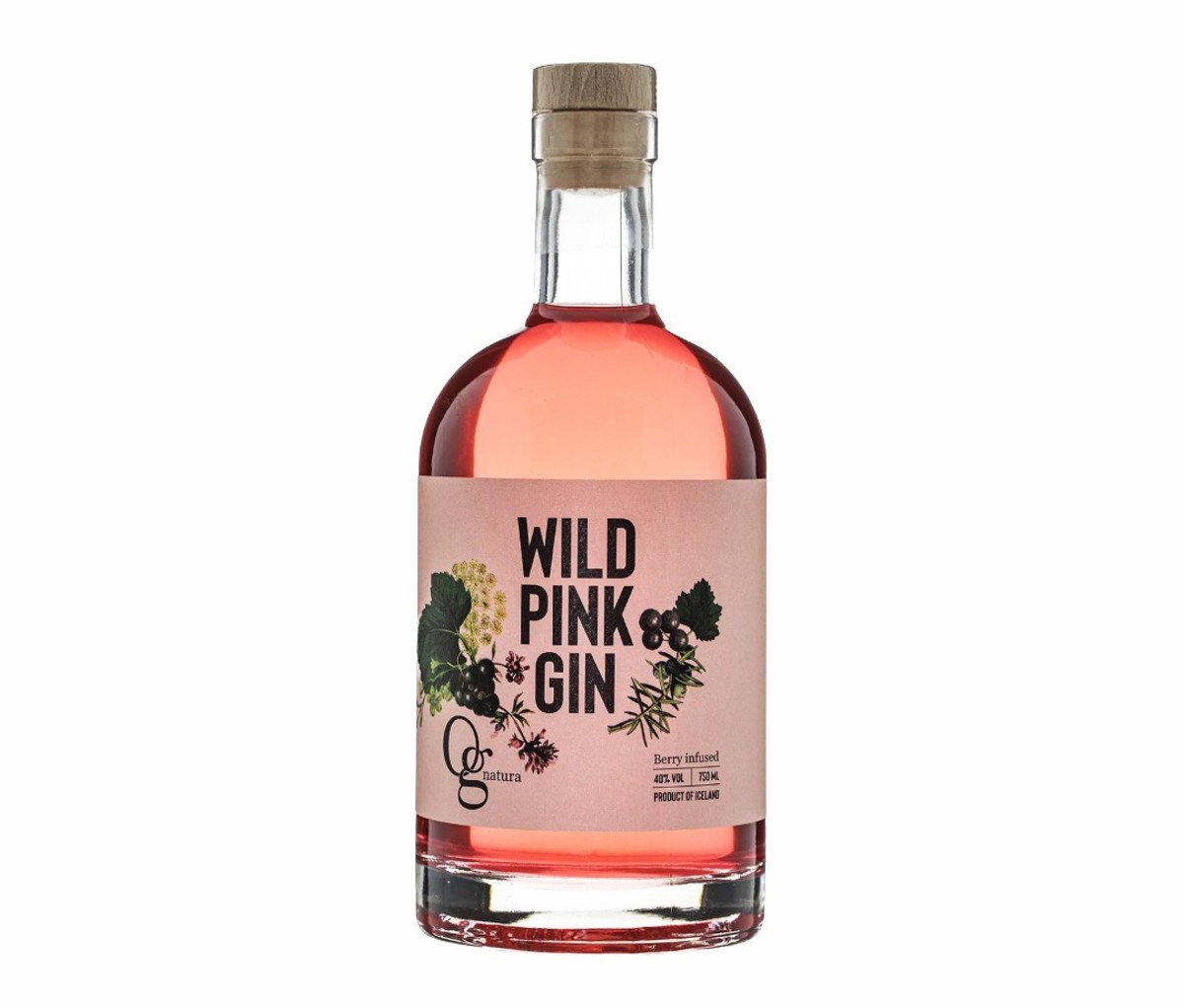 4. Wild Pink Gin
In the U.S., when our drinks are fluorescent, it's usually a sign of artificial flavoring and high-sugar content. That's not the case with Wild Pink Gin. Produced with pure water from Icelandic mountains, and naturally infused with strawberries that impart its distinguishable rosy hue, Reykjavik Spirits dedicated this expression as an ode to the locals, or as they write, "kind people living in a harsh environment." Pour this up in a coup for a naturally colorful martini.
Learn More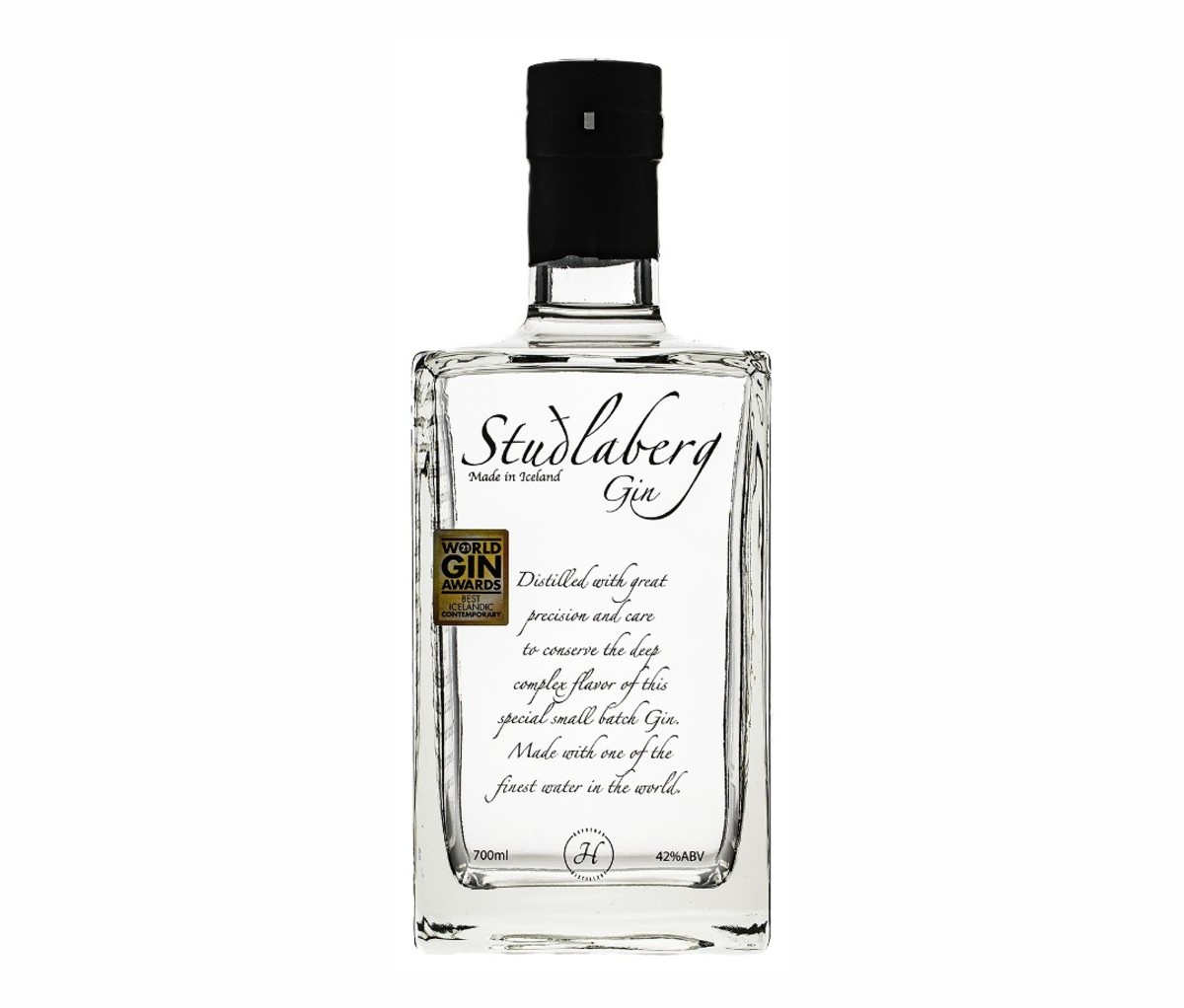 5. Stuðlaberg Gin
Stuðlaberg Gin leaves no hint to its origins, as it follows the London dry gin style of production. But it's super clear about its dedication to Iceland's "finest water in the world." It's engraved front and center on the bottle. Produced by Hovendak Distillery, Stuðlaberg Gin was the founding product, quickly making a splash in its category, having won the 2021 World Gin Awards for "a lovely start on the nose with anise, liquorice, and citrus…with a long, harmonious finish." Spice up your regular gin and tonic with Stuðlaberg Gin, adding an orange wheel and star anise to bring out its natural fennel flavors.
Learn More
For access to exclusive gear videos, celebrity interviews, and more, subscribe on YouTube!