Food & Drink
Best Spritz Recipes to Sip All Summer Long
Think of spritz recipes and Italian classics come to mind. The most famous of them all is the orange-hued Aperol spritz, a slightly sweet aperitif with a bitter bite that originated in northern Italy. But Venice is also home to a more nuanced apertif called Select Aperitivo, which makes a killer spritz you can enjoy all-year round, not just summer.
And, along the Amalfi Coast, where lemons grow as large as grapefruits, the summertime sipper of choice is a limoncello spritz. It's tart and bright, and comes together easily with a combination of limoncello, prosecco, and soda water served in oversized wine glasses on ice and garnished with juicy lemons.
These iconic Italian spritzes provide solid inspiration for wine-based cocktails you can make on your own for an at-home happy hour. Loosely defined, a spritz has three building blocks: Something bubbly, something bitter, and a splash of soda, which give bartenders ample creative freedom to concoct effervescent porch pounders and poolside sips.
Here are eight refreshing spritz recipes bartenders love for warm-weather drinking.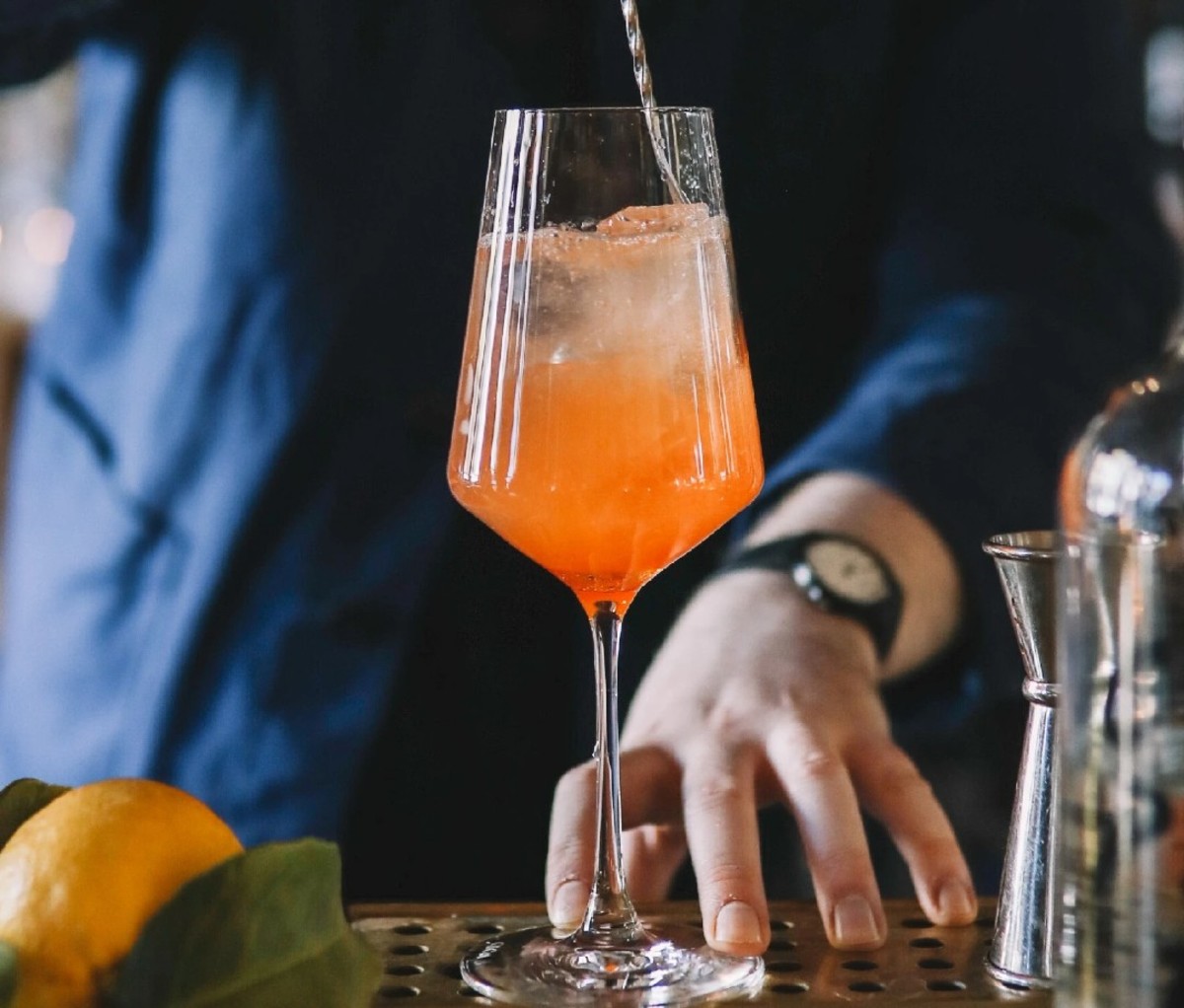 1. Campante Spritz
This cocktail is inspired by both Mexico's paloma and Italy's classic spritz. "Mezcal and grapefruit are a match made in heaven, with Aperol adding a bittersweet kick," says Tom Byrne, bar manager at GOLD, Notting Hill in London. The lemon leaf in this drink can be swapped out for other citrus leaves, which adds a fresh, herbal aroma to round out the cocktail, he says.
Ingredients
1 oz Mezcal Campante
1 oz Aperol
0.33 oz agave syrup
1 oz fresh squeezed grapefruit juice
3 oz club soda
1 lemon leaf
Instructions
Combine all ingredients except the club soda in a wine glass. Add ice to the top of the glass and stir quickly to combine.
Top with soda and add the lemon leaf for garnish, pushing the leaf through the soda to mix, breaking the skin slightly to express the oils.
Courtesy Image
2. Select Spritz
Crafted in Venice in 1920 by brothers from Bologna, Select Aperitivo is a complex apertif infused with botanicals like juniper and rhubarb root. Its ruby-red color and hints of cinnamon, clove, nutmeg, ginger, and grapefruit make it a brilliant add-in to a mezcal negroni or jungle bird; but we're purists and love a classic Venetian spritz.
3 oz prosecco
2 oz Select Aperitivo
Splash soda
Green olive, for garnish
Instructions
Add ice to a stemmed wine glass.
Pour Select Aperitivo, prosecco, and soda over top, then stir gently.
Garnish with one green olive.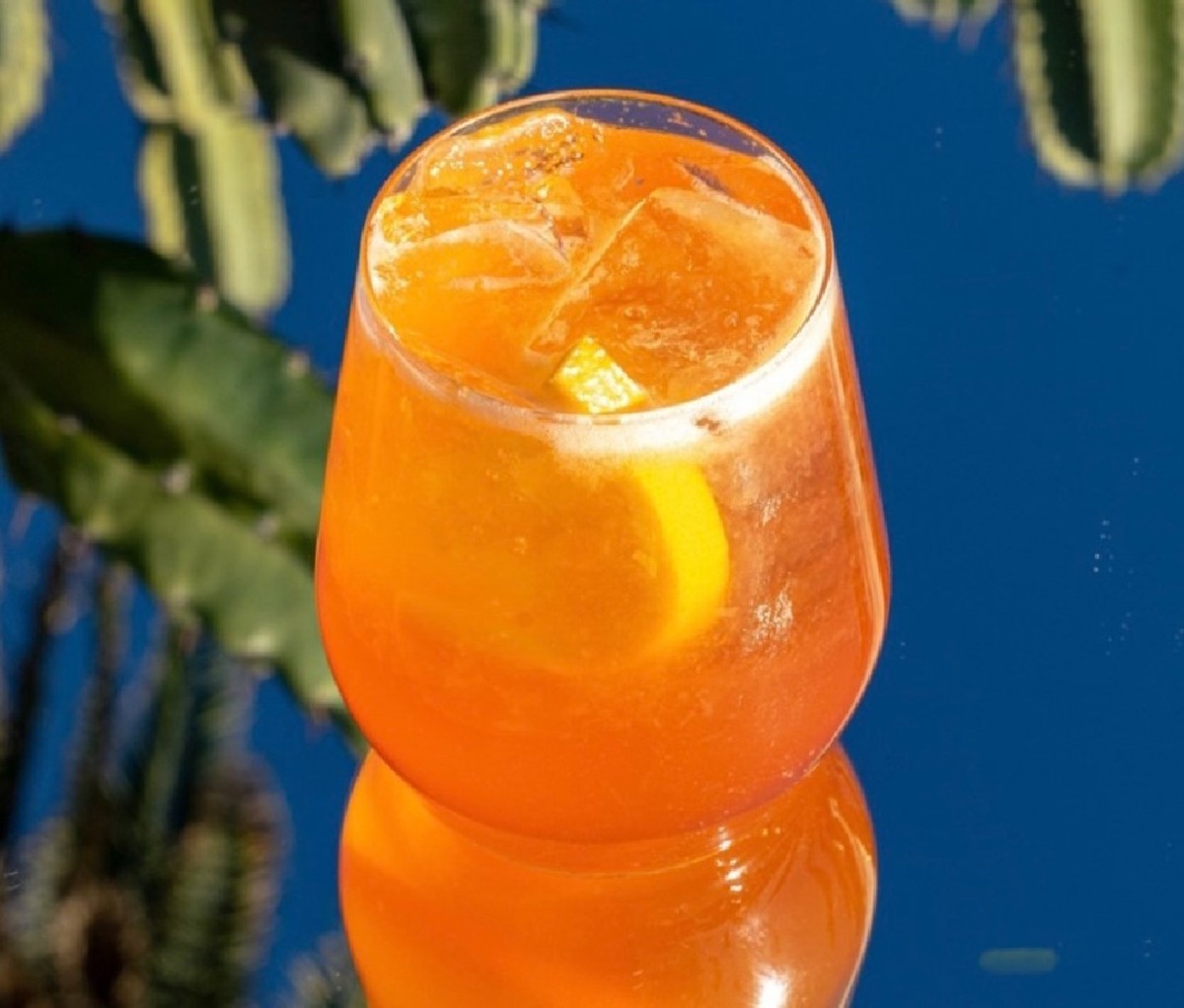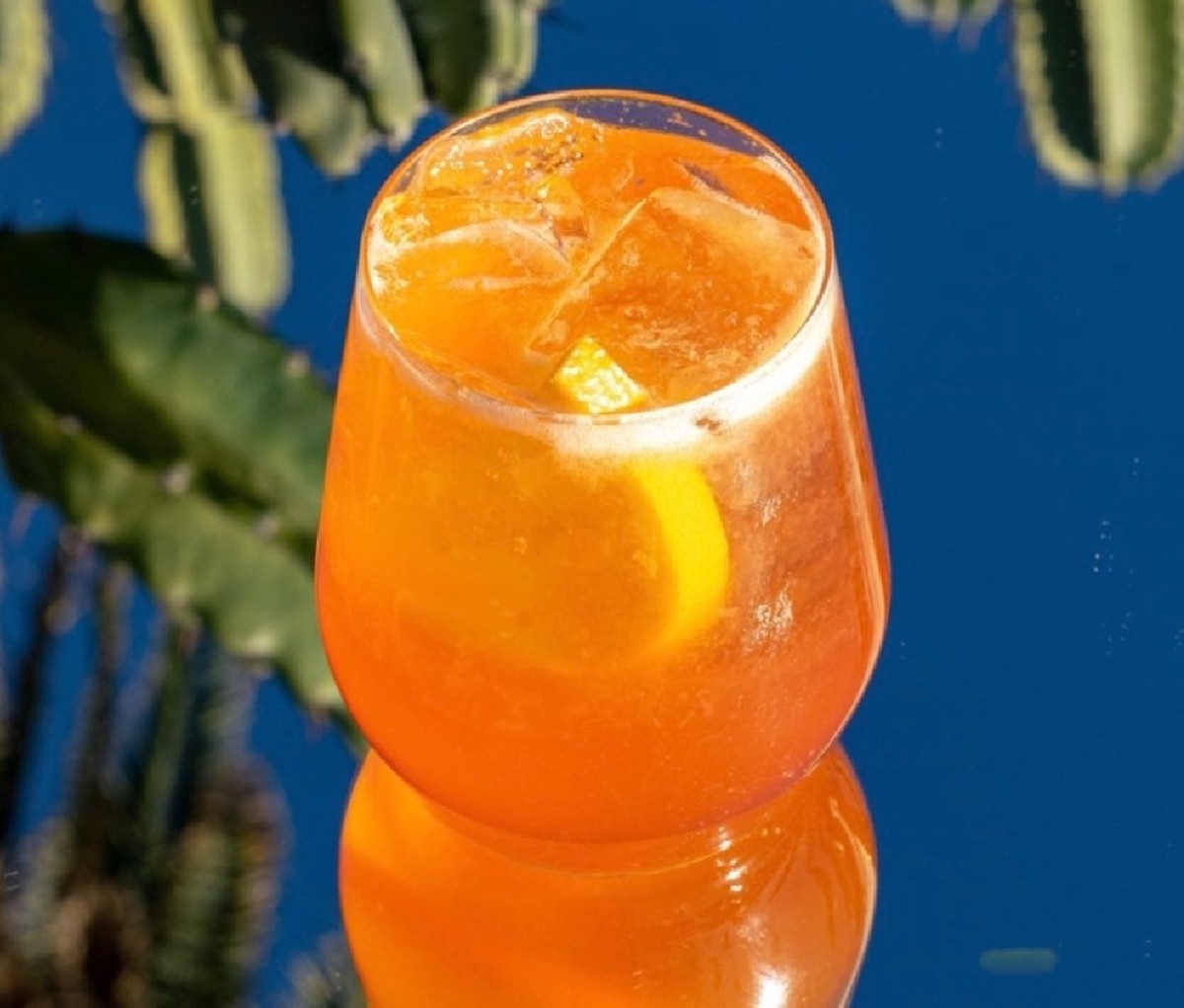 3. Lectric Eye
Cappelletti Aperitivo may look like Campari (the more popular Italian aperitivo), but the artisan ruby-red alternative is dry, herbal, and wine-based. Build your spritz with it, and you'll get a balanced and bright cocktail, promises Brent Karlicek, the beverage director at Postino WineCafé, which has locations in Arizona, Colorado, and Texas.
Ingredients
2 oz Cappelletti Aperitivo
1 oz Dolin Blanc Vermouth
0.75 oz lemon juice
3 oz soda water
Orange wedge for garnish
Instructions
Add aperitivo, vermouth, and freshly squeezed lemon juice to a lowball glass.
Fill the glass three-fourths of the way with ice. Add soda water, give a gentle stir, and garnish with an orange slice.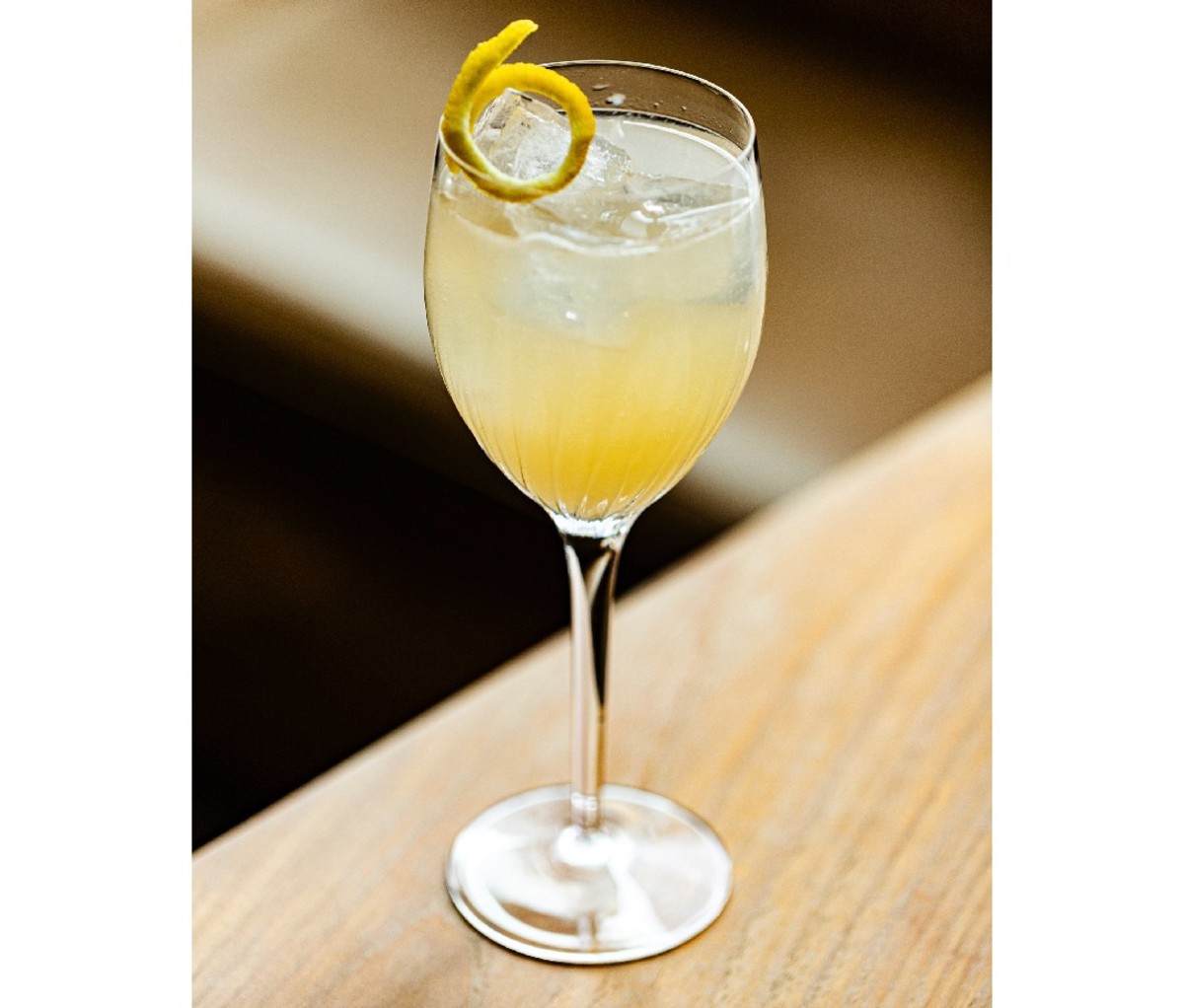 4. Loreto Spritz
A twist on a limoncello spritz, the Loreto Spritz from Loreto Italian Kitchen & Bar in Fort Greene, Brooklyn, gets its brightness from citrus and bite from ginger beer. Natalie Poette, creative director at the kitchen and bar, suggests pairing this spritz with seafood dishes or salads.
Ingredients
1.5 oz limoncello
0.5 oz lemon juice
3 oz prosecco
1 oz ginger beer
Instructions
Add ice to the wine glass, then pour ingredients directly over and gently stir.
Place a thin lemon twist on the rim of the glass.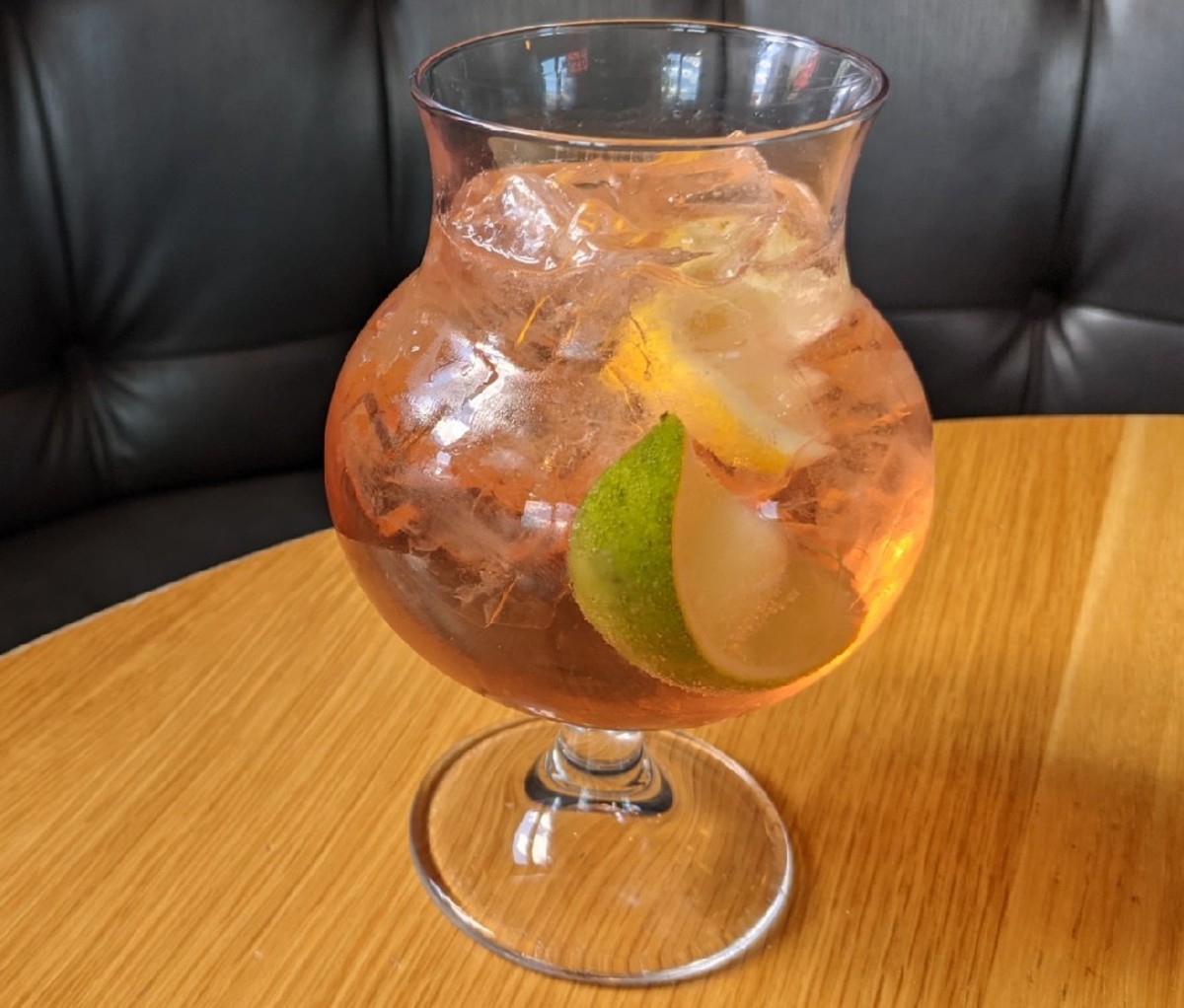 5. Vino del Primavera
Lacuesta Blanco Vermouth is already a good aperitif sipper on its own; just add a slice of lemon. Combined with fresh lemon and lime juices, and topped with a sparkling rosé wine, it's a good low-ABV option for summer sipping. It's less bitter than a traditional spritz, and more reminiscent of a tangy white sangria, says Andrea Frizzi, chef and owner of Il Posto in Denver. The drink makes for a good aperitivo at the beginning of a meal or as a brunch beverage, he says.
Ingredients
1.5 oz Lacuesta Blanco Vermouth
Lime wedge
Lemon wedge
3-4 oz sparkling rosé
Instructions
Add the Lacuesta Blanco Vermouth to a glass, then squeeze in the juice of a large lime and lemon wedge.
Top with ice and sparkling rosé.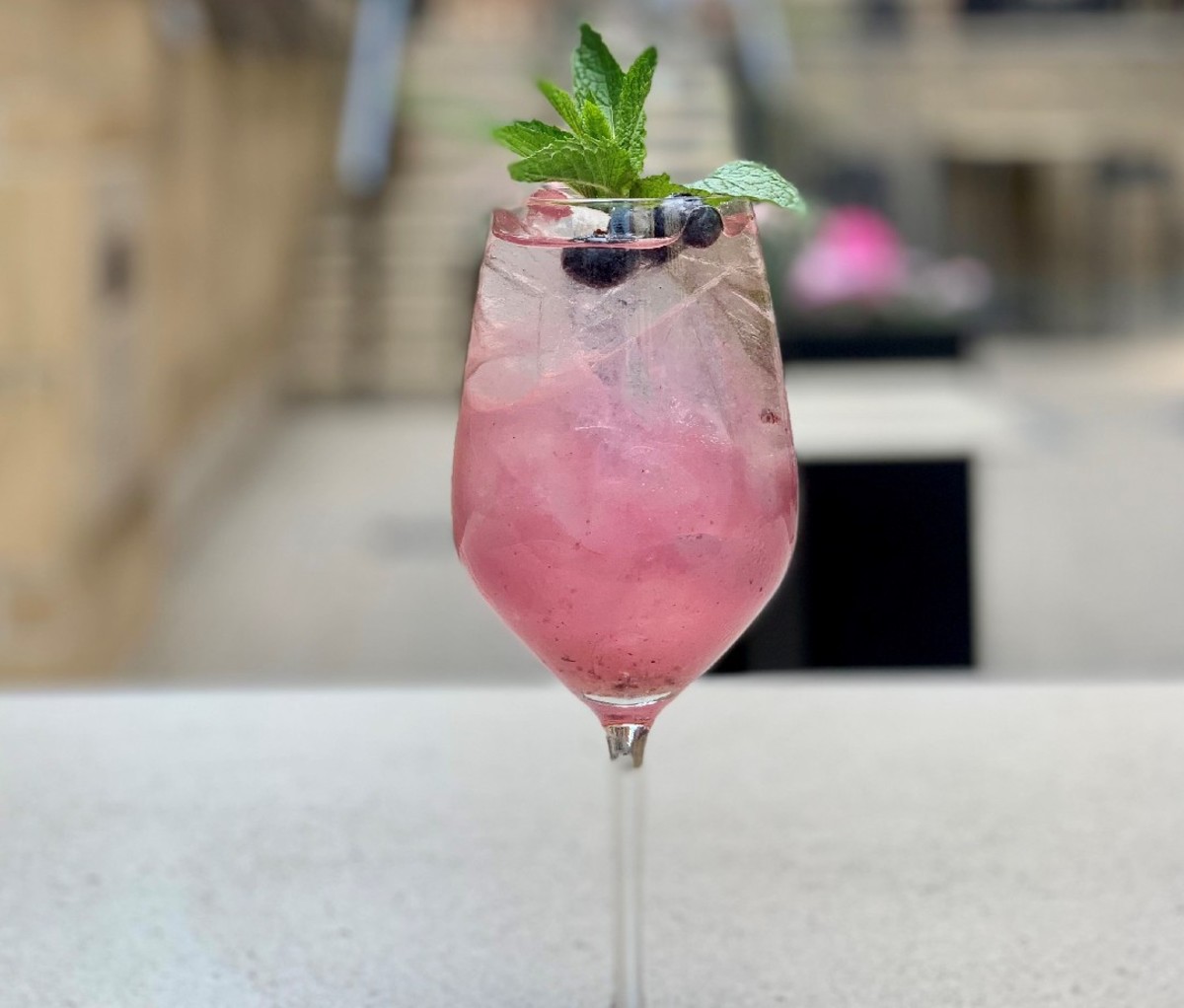 6. Blueberry Mint Spritz
Summer berries and herbs are a dream team for spritzes, plus the sugar from the fresh fruit provides natural sugars so you don't have to lean on mixers, says Matthew Sentas, director of food and beverage for Precinct Kitchen + Bar in Boston. You could also make this recipe with other fruit and herb combos, like raspberries and basil.
Ingredients
7 fresh blueberries (plus extra for garnish)
5 mint leaves
1 oz vodka (for extra fruit flavors, you could use blueberry vodka)
Splash of prosecco
Instructions
Muddle blueberries, mint leaves, and vodka in a shaker glass. Add ice and shake vigorously.
Strain into a wine glass with fresh ice.
Top with prosecco and garnish with a mint spring and blueberries.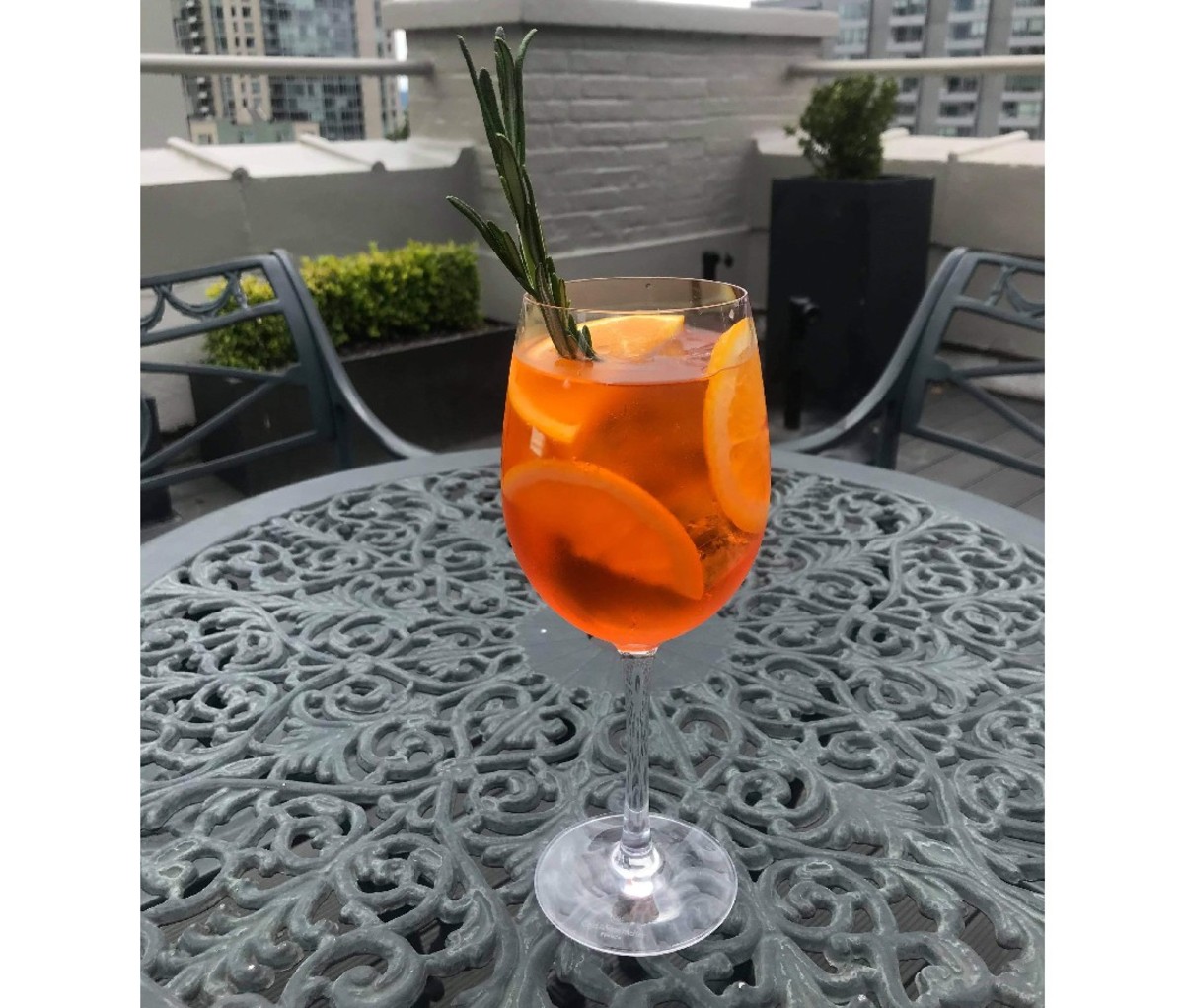 7. A Rose-Mary By Any Other Name
"Singani and Aperol are just a perfect match," says Travis Sanders, bar manager at Hotel Sorrento in Seattle. "The lovely floral notes from the Bolivian Muscat grapes blend so well with Aperol's orange notes." Making the rosemary simple syrup is worth the extra effort; it adds a bit of sweetness and dials up the floral notes.
Ingredients
1 oz Singani 63
1 oz Aperol
0.25 oz rosemary simple syrup
2oz Prosecco
1 oz soda water
Optional garnish with rosemary sprig and thin orange slices
Instructions
To make a rosemary simple syrup, combine 1 cup of water, 1 cup of sugar, and ¼ cup of rosemary leaves in a saucepan, then bring to a boil. Stir until the sugar dissolves into a syrup and let simmer for 1 minute. Remove from heat and let simple syrup steep for 20 to 30 minutes. Strain the rosemary leaves and store your simple syrup in a bottle.
2. Combine the Singani 63, Aperol, and rosemary simple syrup in a wine glass. Add ice and stir.
3. Top with soda and prosecco.
4. Garnish with a rosemary sprig and thin orange slices.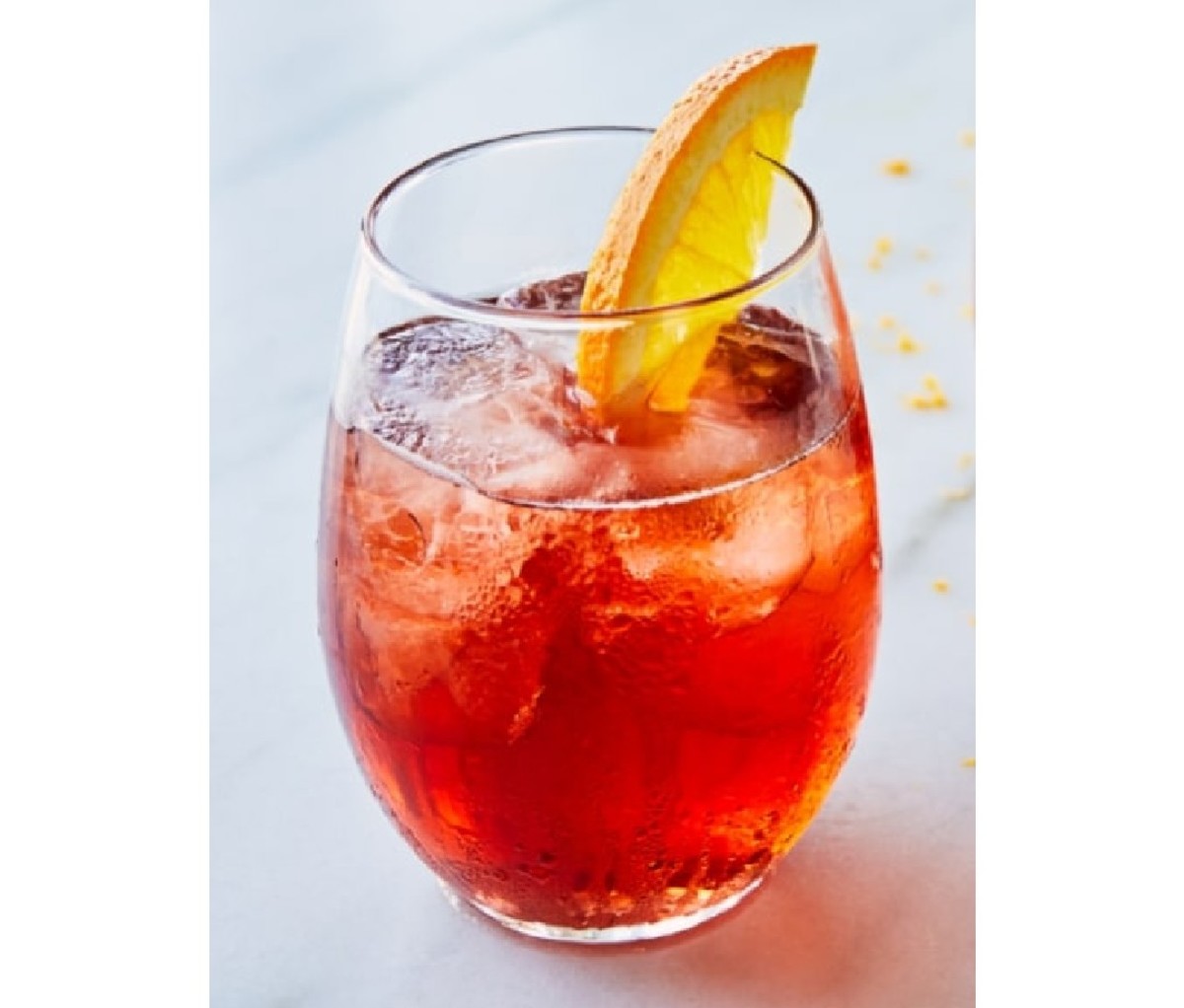 8.  Brusco Spritz
For a simple spin on the classic Aperol spritz, Shanna Beattie, beverage manager at Osteria Morini Miami Beach, replaces sparkling prosecco with Lambrusco Di Sorbara, which comes from the Emilia-Romagna region of Italy. Aperol's main flavor profile is rhubarb, and the same is true for Lambrusco Di Sorbara, which makes for a natural pairing in the cocktail, she explains.
Ingredients
1 oz Aperol
3 oz Lambrusco Di Sorbara
Orange wheel for garnish
Instructions
Pour in Aperol and Lambrusco De Sorbara over ice in a wine glass and stir.
Add in the orange wheel to garnish.
For access to exclusive gear videos, celebrity interviews, and more, subscribe on YouTube!