Branded Content
Breckenridge Is One of Colorado's Top Destinations—for Whiskey
This article was produced in partnership with Breckenridge Distillery 
What could motivate a successful radiologist to walk away from medicine and open up a craft distillery? For Bryan Nolt, it was a revelation while fly-fishing at Mohawk Lakes in Colorado, near where he lives.
"I reflected on my life and said, "You work like a dog. One day you're going to be dead and your kids are going to get your pension,' " Nolt recounts. "The light went off as I was hiking down the trail." Nolt, a passionate whiskey lover and collector of Scotch, realized the beautiful water around him could be used to make great whiskey. "And that's how the seed got planted."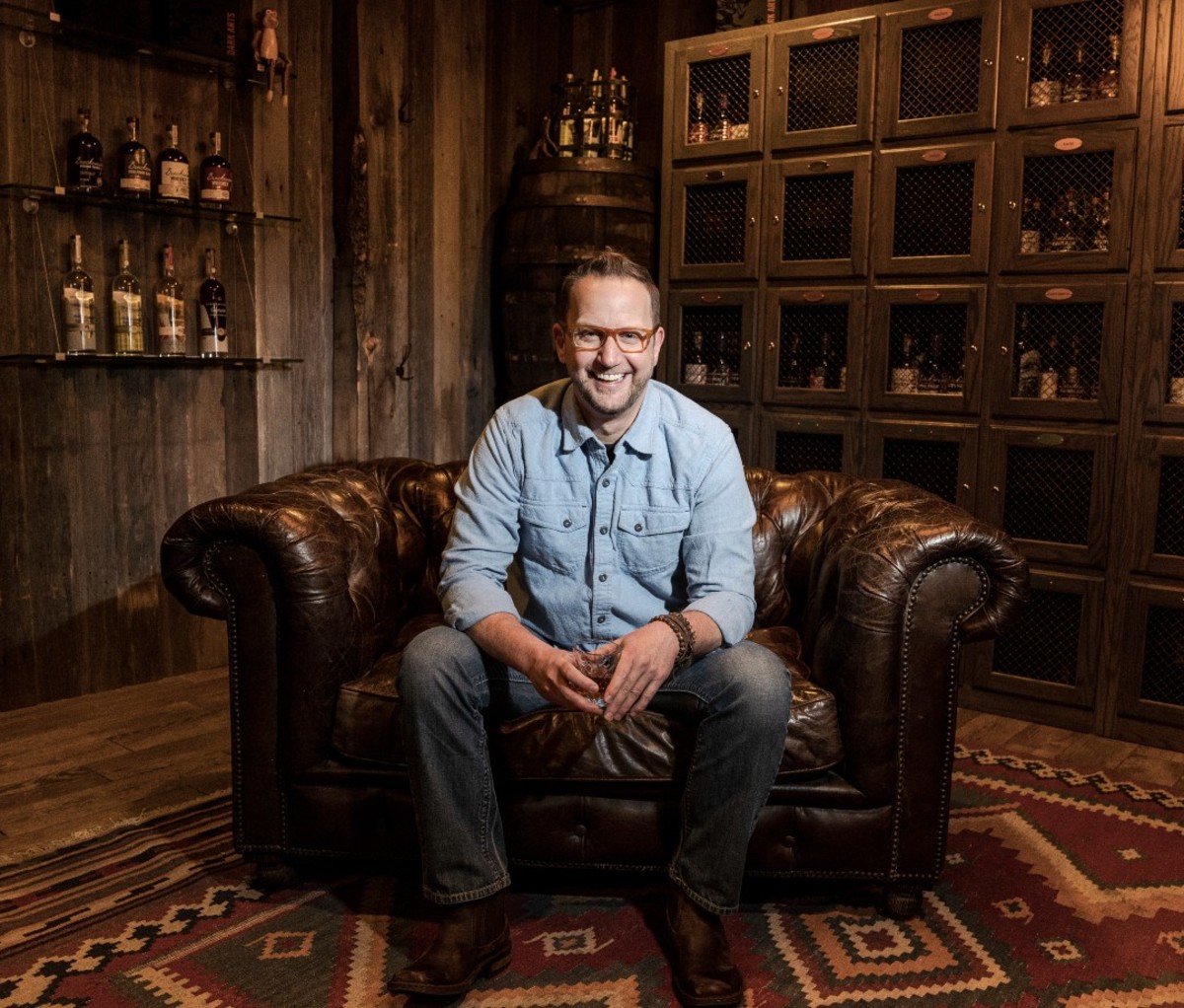 Shortly thereafter, Nolt opened Breckenridge Distillery which, at 9,600 feet above sea level, is the world's highest distillery. Nolt and his team have made the most of the pure Rocky Mountain water, developing a slew of whiskeys, gin, vodka, and other spirits that not only boast enticing aromas and delicious flavors, but a full, rounded mouthfeel, too.
"The water up here is just so dense in minerality—like, absurdly dense," Nolt explains. "Those salts are flavor-enhancers, and they just make everything taste better. The mouthfeel is always there and you always have a great finish."
With two locations in one of Colorado's pre-eminent outdoor destinations, Breckenridge Distillery offers a wealth of experiences for visitors. There's an award-winning restaurant and a craft cocktail bar. Guests can also go straight for the whiskey, choosing among several tasting flights or sampling a la carte from the extensive range. For the real die-hards, Breckenridge's Dark Arts Society provides an intimate private space members can use for tastings and other purposes, including pulling pours from their personal bottle lockers.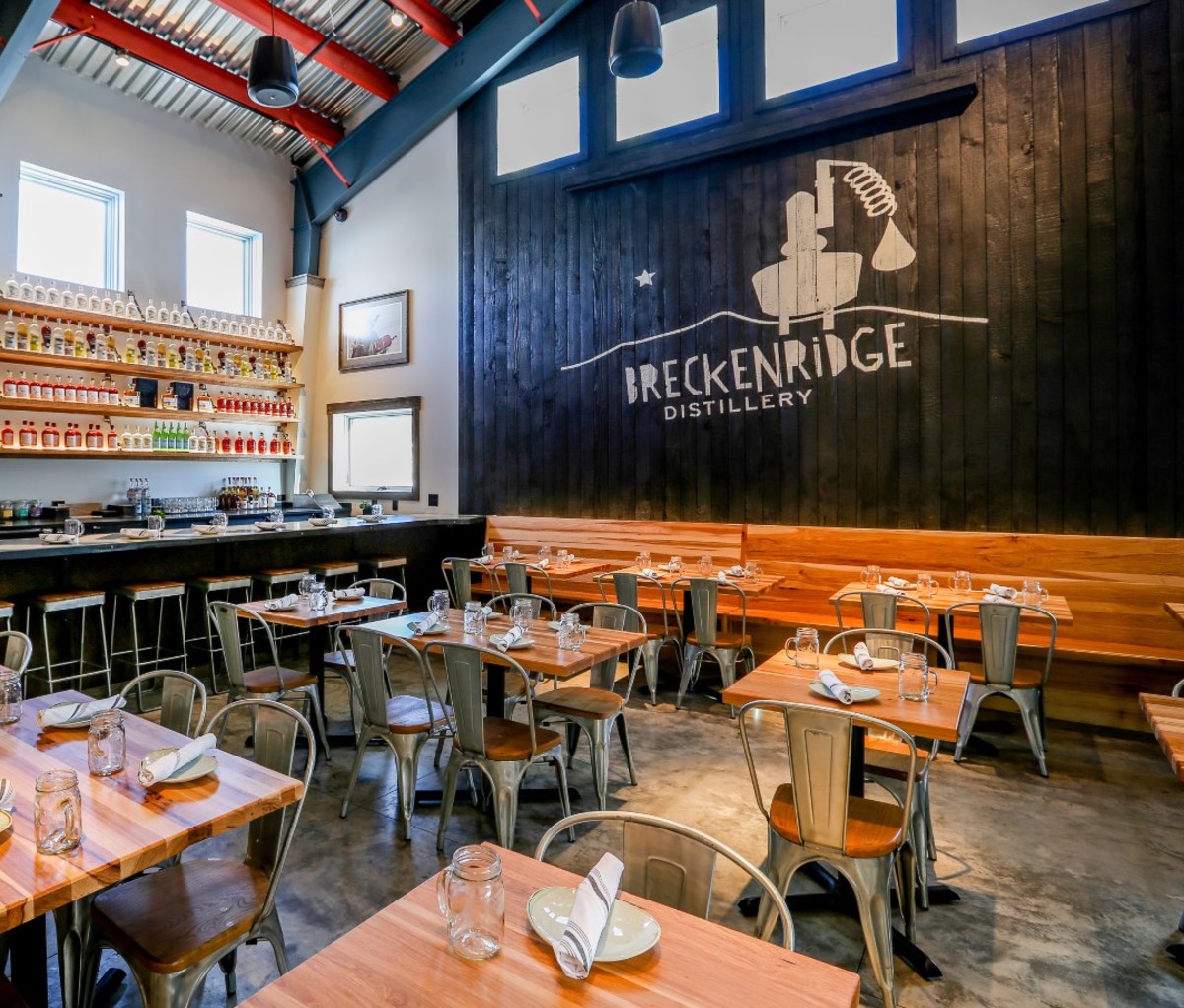 Though it's a locally rooted craft distillery, Breckenridge has attracted major international attention. In 2021, it was ranked "Highly Commended" Icons of Whisky at the World Whiskies Awards for its visitor experience. The distillery's products have been winning awards practically since day one; back in 2011, its bourbon received a gold medal from the IWSC, one of the toughest competitions in the world. Since then, Breckenridge has racked up dozens of golds, double golds, and more plaudits—proof that Nolt made the right decision when he set aside his medical career to make whiskey, though his science background hasn't hurt.
"Flavor, nose, and mouthfeel are what drive all of our products," he says. "When we're going to start a new whiskey project, for example, we start with what we want it to taste like, what are going to be the defining features, and what we want that whole experience to be like. It always starts with the art, then we work our way back: That's where the science kicks in, to figure out how to get there."
Check out the top spirits in Breckenridge's lineup of products, each encompassing a seamless balance of aroma, flavor, and mouthfeel.
Breckenridge Bourbon Whiskey, A Blend
Incorporating the Colorado distillery's grain-to-glass bourbon with small amounts of bourbons from Kentucky, Indiana, and Tennessee, this 86-proof whiskey is blended in 20-barrel batches.
Get it
Breckenridge Port Cask Finish
"Port and bourbon go together like peanut butter and jelly," Nolt says, and it's true: The dried fruit flavors of the tawny port cask perfectly complement the whiskey's high-rye spice.
Get it
Breckenridge PX Cask Finish
Building on the success of Port Cask Finish, this bourbon spends time in sweet PX sherry barrels, which enhance the underlying wood notes and add a dark fruit funk.
Get it
Breckenridge Rum Cask Finish
This is Nolt's personal favorite, finished in the distillery's own spiced rum barrels. "It's so good that I was afraid it was the only thing we were going to sell after we released it," he confesses.
Get it
Breckenridge High Proof
At 105 proof, this bourbon has serious heft, but Nolt says it remains smooth and sippable. It's also a perfect cocktail base, able to stand up to a variety of ingredients.
Get it
Breckenridge Gin
An American-style gin that highlights fresh citrus notes, this unaged spirit is every bit the equal of Breckenridge's whiskeys. It was named "World's Best Compound Gin" at the World Gin Awards in 2021.
Get it
Experience the best of Colorado at Breckenridge Distillery. Here are 10 ways to explore.
Learn More
For access to exclusive gear videos, celebrity interviews, and more, subscribe on YouTube!