You've probably heard of Bulletproof Coffee before, the butter-coconut oil coffee that has exploded among fitness geeks (including Laird Hamilton). But now the coffee's creator, Dave Asprey wants to take it a step farther and have us rethink the way we eat, well, everything with his new book, Bulletproof: The Cookbook. "This is not a normal recipe book by a long shot," says Asprey. "When people do it, the first thing they say is, 'I feel so good after I eat, like I have a food high, and I'm not hungry for hours, and my brain is just on fire and I'm buzzing with energy.'" 
The philosophy behind the diet: Get rid of foods that weigh us down, but don't fill us up, like refined carbs, excess sodium and sugar — and, of course, embrace healthy fats. In other words, eggs and butter and lean meats are staples. 
One of the more interesting aspects of the book is when you apply this to desserts — like in the Bulletproof Cupcakes, below. Eggs and butter might define this kind of diet, but low-carb baking often results in something that "basically tastes like scrambled eggs with chocolate powder in them," says Asprey. This lead him to tweak the cupcakes with ingredients like a birch syrup–based sweetener called xylitol, and a sugar alcohol that comes from corn, called erythritol. The following is "the result of a lot of experimenting," that was developed just for this book. 
Bulletproof Cupcakes
Ingredients
6 tbsp erythritol
6 tbsp xylitol
12 ounces dark chocolate (at least 85% cacao), chips or finely chopped bar
1 1/2 sticks (6 oz) grass-fed unsalted butter, at room temperature
pinch of pink himalayan salt
6 large pastured eggs, at room temperature, separated
2 tsp lab-tested, mold-free vanilla powder, such as Bulletproof VanillaMax
1 tsp cocoa powder, such as Bulletproof Upgraded Chocolate Powder
1 tbsp sweet rice flour
Instructions
Position racks in the upper and lower thirds of the oven and preheat to 350º. Line 20 cups of 2 muffin tins with paper liners. 
Pulse the erythritol and xylitol in a blender until finely ground. Set aside.
In a small saucepan, bring about 2 cups water to a simmer over medium-low heat.
Place the chocolate and butter in a large heatproof bowl that can sit on top of the saucepan but not directly touching the water. Place the bowl on the pan and stir occasionally until the chocolate and butter are completely melted, about 10 minutes. Remove from the heat and set aside to cool slightly.
In a stand mixer with the paddle attachment, beat together 6 tbsp of the powdered erythritol/xylitol, the salt, and egg yolks on medium-high speed until the mixture is thick and pale, about 3 minutes. Using a rubber spatula, gently fold the yolk mixture into the melted chocolate and stir in the vanilla powder, cocoa powder, and sweet rice flour.
In a separate bowl, with an electric mixer, beat the egg whites on medium speed until soft peaks form. Slowly beat in the erythritol/xylitol, then increase the speed to medium-high and beat until medium peaks form.
Gently fold the egg white mixture into the chocolate mixture, one-third at a time, until combined. Using a 1/4-cup ice cream scoop or cup measure, spoon the batter into the muffin cups. Bake until a toothpick inserted in the center of a cupcake comes out with a few moist crumbs, about 25 minutes. Let cool in the pan about minutes before transferring to a cooling rack to cool completely.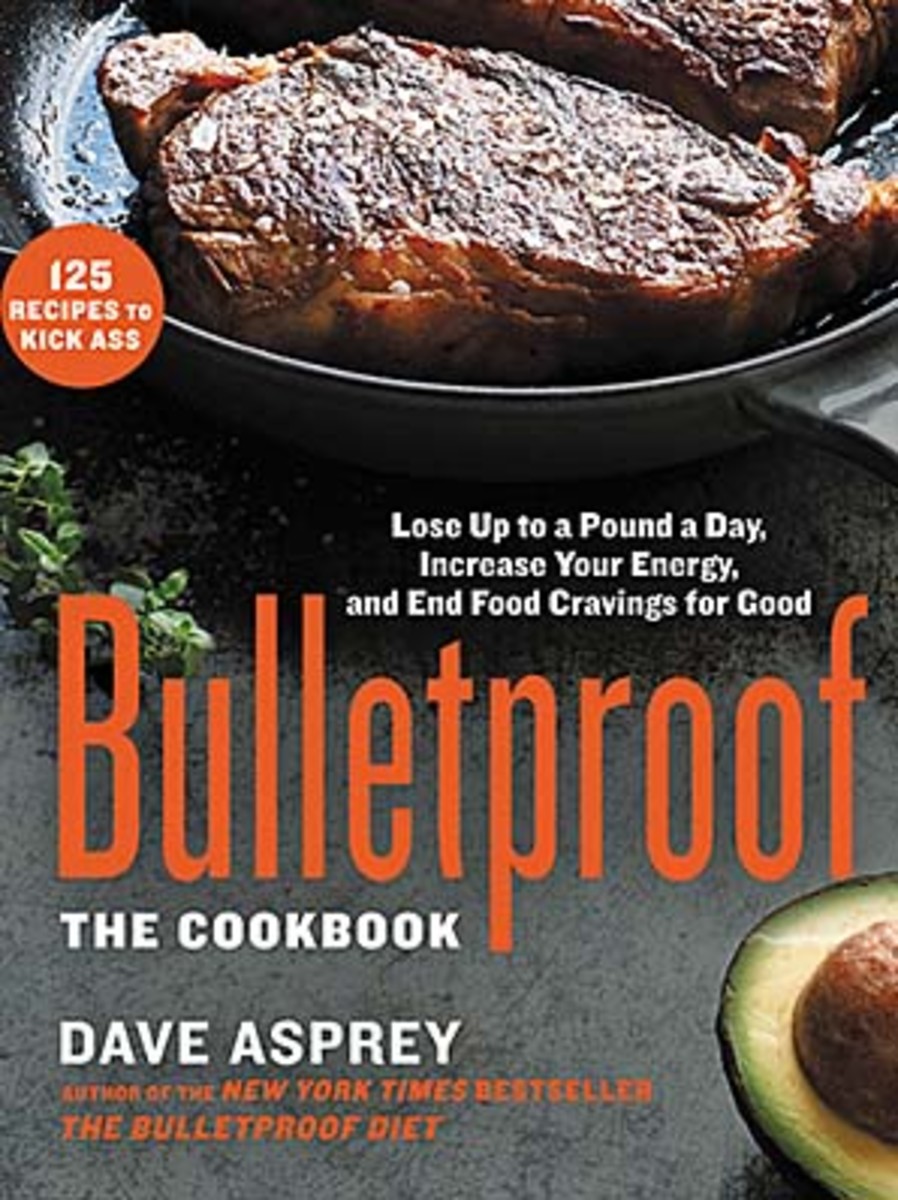 Dave Asprey's Bulletproof: The Cookbook is for sale now here and in stores. 
For access to exclusive gear videos, celebrity interviews, and more, subscribe on YouTube!