Branded Content
Hardin's Creek Colonel James B. Beam Bourbon Whiskey Pays Homage to Prohibition
This article was produced in partnership with Hardin's Creek
In the bourbon pantheon, there's no name more well-known than Jim Beam. While most drinkers recognize it as a whiskey brand, Jim Beam—or, more precisely, Colonel James B. Beam—was a real person, a descendant of Jacob Beam, one of Kentucky's earliest distillers. The Jim Beam name is famous throughout the world for its top-quality bourbon, but there was a time when Colonel Beam made no whiskey at all—a low point that almost wiped his legacy off the map.
We're talking about Prohibition, the 13-year span of American history that shut down virtually every distillery in the nation, including the one owned by Beam. Forced to sell off his beloved business, Beam turned his hand to all kinds of other ventures, including citrus farming, coal mining, and limestone rock quarrying. None of them worked out, and his heart always lay with bourbon.
So when Prohibition was lifted with the passage of the 21st Amendment, Beam, then 70, threw his energy into starting a new distillery in Clermont, Kentucky. Within 120 days, it was up and running, producing bourbon to the same exacting standards as before, with one initial catch: Since they were building up stocks from scratch, the whiskey could only be aged for a short period of time before being sold. That didn't make a difference to its quality, though; Beam knew how to create great flavor in bourbon regardless of its time in barrel.
His efforts succeeded in re-establishing the Beam family's long legacy of whiskey-making that extends all the way back to 1795, and is now cemented as America's leading bourbon distiller, the James B. Beam Distilling Co. The distillery is currently led by father-and-son master distillers, and Beam descendants, Fred and Freddie Noe. They've launched a new line of limited-edition whiskeys called Hardin's Creek that pays tribute to their heritage while looking ahead with innovations in aging, ingredients, production processes, and more.
"This is the future of Beam whiskey," Freddie says.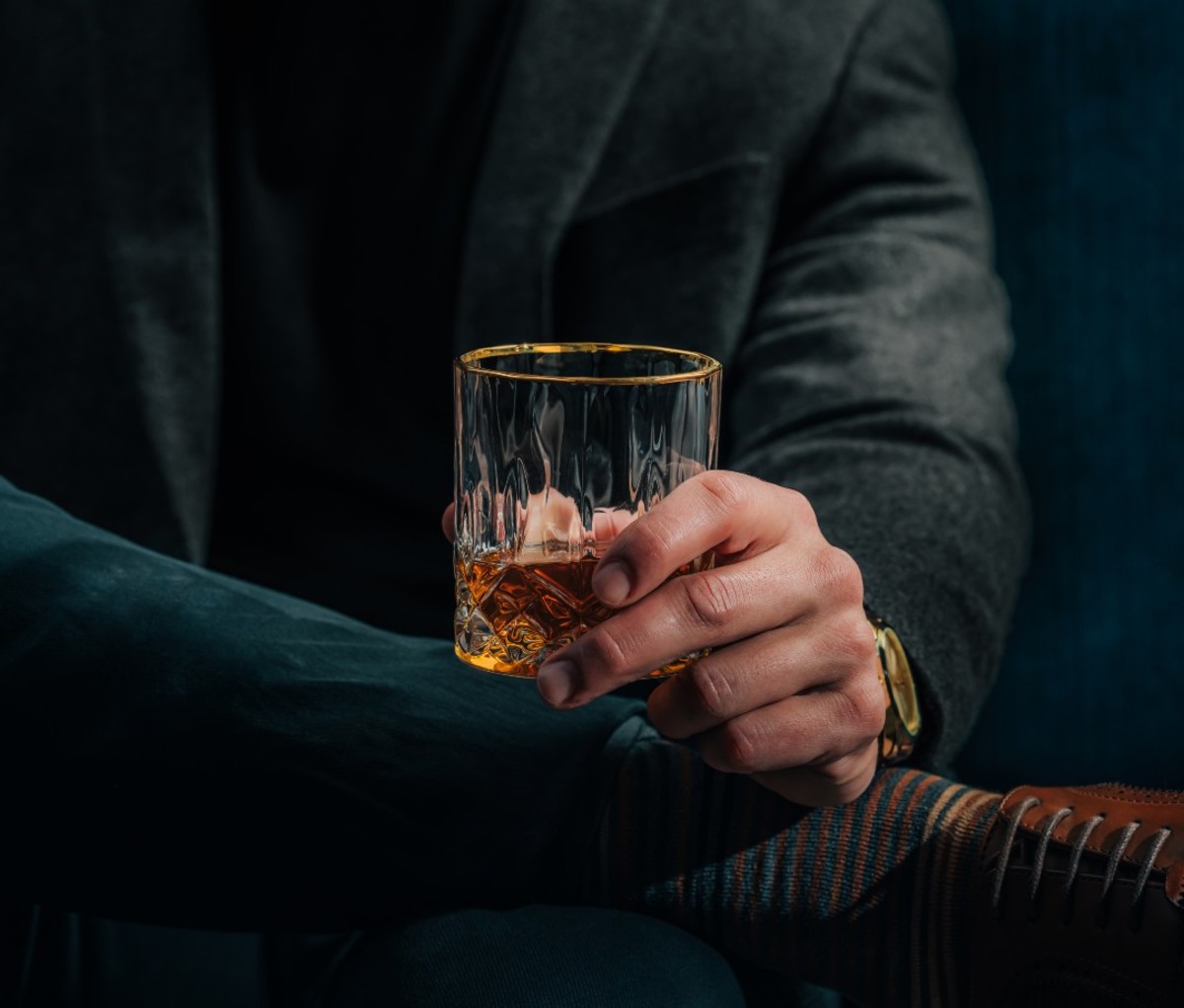 Among the first releases in the Hardin's Creek lineup is Colonel James B. Beam Kentucky Straight Bourbon Whiskey. An homage to those post-Prohibition days, and Colonel Beam's critical efforts to keep the family whiskey business alive, the eponymous bourbon clocks in at just two years old—far younger than usual for straight bourbon. But with mature flavors and an easy-drinking character that belies its youth, the bourbon is evidence that age is just a number.
"Colonel James B. Beam is made to change the perception of what a bourbon is and can be," Freddie says.
The bourbon achieves a remarkable flavor profile from its unique production, showcasing the unparalleled ability of the James B. Beam Distilling Co. to fine-tune and tweak every part of the whiskey-making process. For this bourbon, that meant adjusting production to incorporate longer fermentation times, building up complex flavors, then distilling to a lower-than-usual 115 proof. This practice was common in the past, especially in the post-Prohibition era, as a way to achieve balance between the spirit and the barrel at a younger age.
"I think this liquid carries on Colonel James B. Beam's legacy very well," says Freddie, who oversaw production from start to finish. "We were able to achieve an amazing flavor at two years old. That lower distillation proof allows more flavor from our family recipe to shine through."
Colonel James B. Beam Kentucky Straight Bourbon Whiskey is robust and energetic, flavor-packed and full-bodied, with a mouth-coating texture. You'll experience aromas of caramel-soaked kettle corn of vanilla and bold oak on the nose. And on the palate, nutty grain, rich vanilla, and a well-mingled juxtaposition of spice and sweetness that carry through to the finish. It's at 108 proof, which allows bourbon drinkers to enjoy it however they prefer—neat, on the rocks, or with a splash of water.
The Hardin's Creek range also includes Jacob's Well, an extra-mature bourbon that nods to the founding father of the James B. Beam Distilling Co. Additional whiskeys—which may go beyond bourbon to other whiskey styles—will roll out in the future. They'll be worth keeping an eye on: If there's anything the Beam story makes clear, it's that great bourbon is ever-evolving—and it can't be held back.
MSRP is $79.99; available at select retailers
Learn More
For access to exclusive gear videos, celebrity interviews, and more, subscribe on YouTube!