For those that don't like tomato juice or would rather skip the unlimited mimosas, but would love something to drink with your weekend eggs and bacon, relief might be on the way.
"I think it's the perfect cocktail for brunch." Jerry DeFazio, founder of Fliquor Bean says of his creation, a coffee-infused whiskey that could become the next big thing for those that like to get a little buzz with their waffles and duck hash. "Every mixologist can make it their own" DeFazio says. And although the brand is still waiting for the proper licenses ("the alcohol industry is not an easy industry to 'break into,'" as DeFazio puts it), getting people to order the coffee product won't be difficult once it's legally allowed on menus. And as DeFazio is also quick to point out, it could also do the trick for pre-gamers looking for a little zip to start their evenings. 
Like some of the greatest booze-related stories, the genesis of Fliquor Bean comes from a little experimenting. After adding  some "Irish" to his coffee one day, DeFazio started experimenting, recalling a conversation with an off-the-clock barista that led him to remove water from his brewing equation. "I tasted the first batch. I knew I was onto something," DeFazio says. From there, he went on to experiment with rum, vodka, brandy, and a few different types of whiskey to see what else he could come up with. "At the beginning of the idea I would do blind taste tests with people to see what kind of alcohol they enjoyed most and it always came back to whiskey. Even people that don't drink whiskey chose it over all the other types of alcohol."
Using Stumptown's Hair Bender roast and Bowen's as his first choice for whiskey, DeFazio has found a combination that, for the time, he's satisfied with. And while he compared Fliquor Bean to cold brew coffee and says that the best way to enjoy it is over ice, he suggests drinkers can do everything from splash some vanilla bean syrup and milk in it, or just stick it in the fridge so you don't dilute it. DeFazio is currently focusing all of his energy on perfecting this one perfect batch and getting the proper paperwork, but says that he plans to create more blends with different roasts and beans sourced from all over the world, and give brunchers everywhere more than one or two drinking options.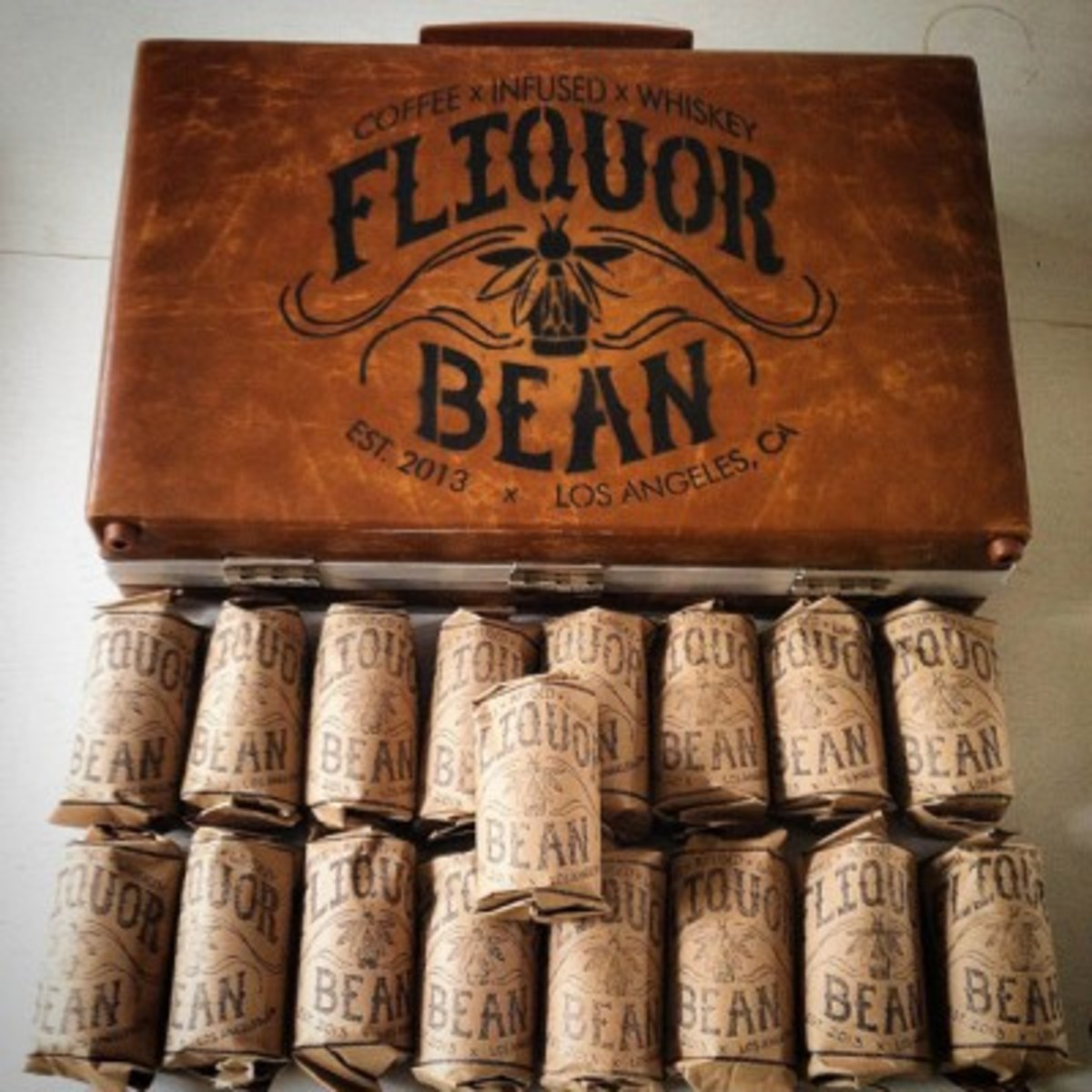 For access to exclusive gear videos, celebrity interviews, and more, subscribe on YouTube!