Eaton DC, Washington D.C.'s hottest new hotel, is catering to the next generation's creative class.
Political activism and sustainable sourcing influence chef Tim Ma's culinary program. The restauranteur and owner of French-Chinese Kyirisan—D.C.'s notable Michelin Bib Gourmand-recognized restaurant—partnered with Eaton hotel's president and founder Katherine Lo (whose family owns Great Eagle Holdings, the multi-billion-dollar company behind luxury hotel brand, Langham Hospitality) to bring mindful eating to the nation's capital.
"Washington, D.C. has been at the frontline of many of the world's most important counterculture movements, and it feels even more symbolic and historically significant to open our first Eaton location here during this current moment in history," says Lo. "After a single dinner with chef Tim Ma, I knew he was the perfect person to bring our culinary vision to life—to revive lost traditions and preserve the legacy of craftsmanship and storytelling through food."
If Eaton Workshop is the embodiment of hospitality and progressive social change, Eaton House—the 209-room hotel and forthcoming modern working club—is the benchmark of the purpose-driven company. It's a vision Ma realizes through the hotel's myriad eateries.
"I design the menus in line with the hotel's ethos and messaging, with an array of sustainable, organic, and vegetarian options," says Ma.
The cornerstone of this is Eaton's morning-to-late-night restaurant American Son, where Ma delivers on his promise of curating thought-provoking food. From charred romaine Caesar salads and shrimp and grits cakes to deep fried whole prawns and Chinese five-spice fried chicken, the menu showcases what modern-day American cuisine genuinely is: a melting pot of immigrant culture.
"As a second-generation Chinese immigrant growing up in 1970s Arkansas, I stood out," says Ma, who recalls losing knowledge of his culture as his family assimilated to their new country. "American Son is the perfect way to embrace the different and unusual, celebrate my heritage, and share the stories of so many others who were brought up in this very interconnected world."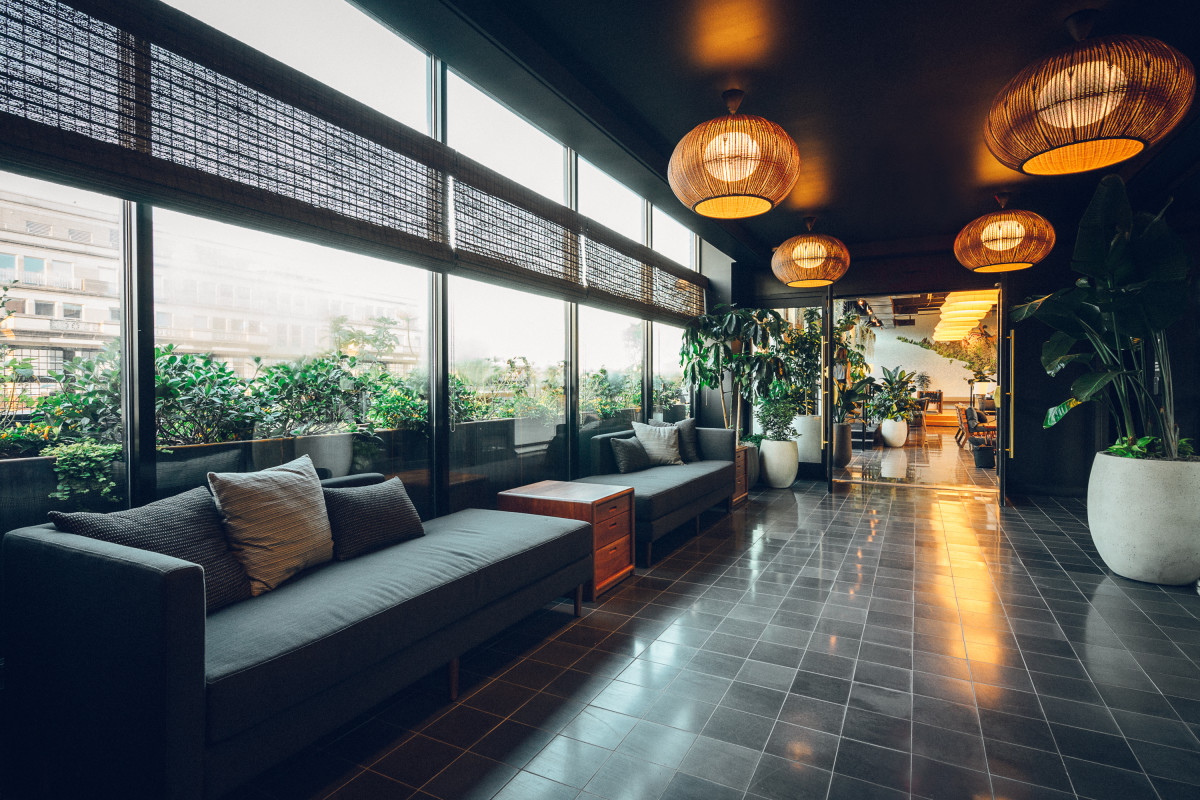 Heightened with vegetable-forward dishes and local, seasonal produce, much of the restaurant's ingredients are sourced from the hotel's rooftop garden, as well as local purveyors, like zero-waste farm Green Circle Chicken and certified-organic, chemical-free Lancaster Farms. Set in a greenery-filled space, American Son is decked in a curated collection of art, including childhood photos and photo essays exploring different immigrant communities in America to celebrate identity, place, and belonging.
"The restaurant menu features a touching letter to my parents about my upbringing," says Ma. "My hope is to create a restaurant where people can feel truly comfortable."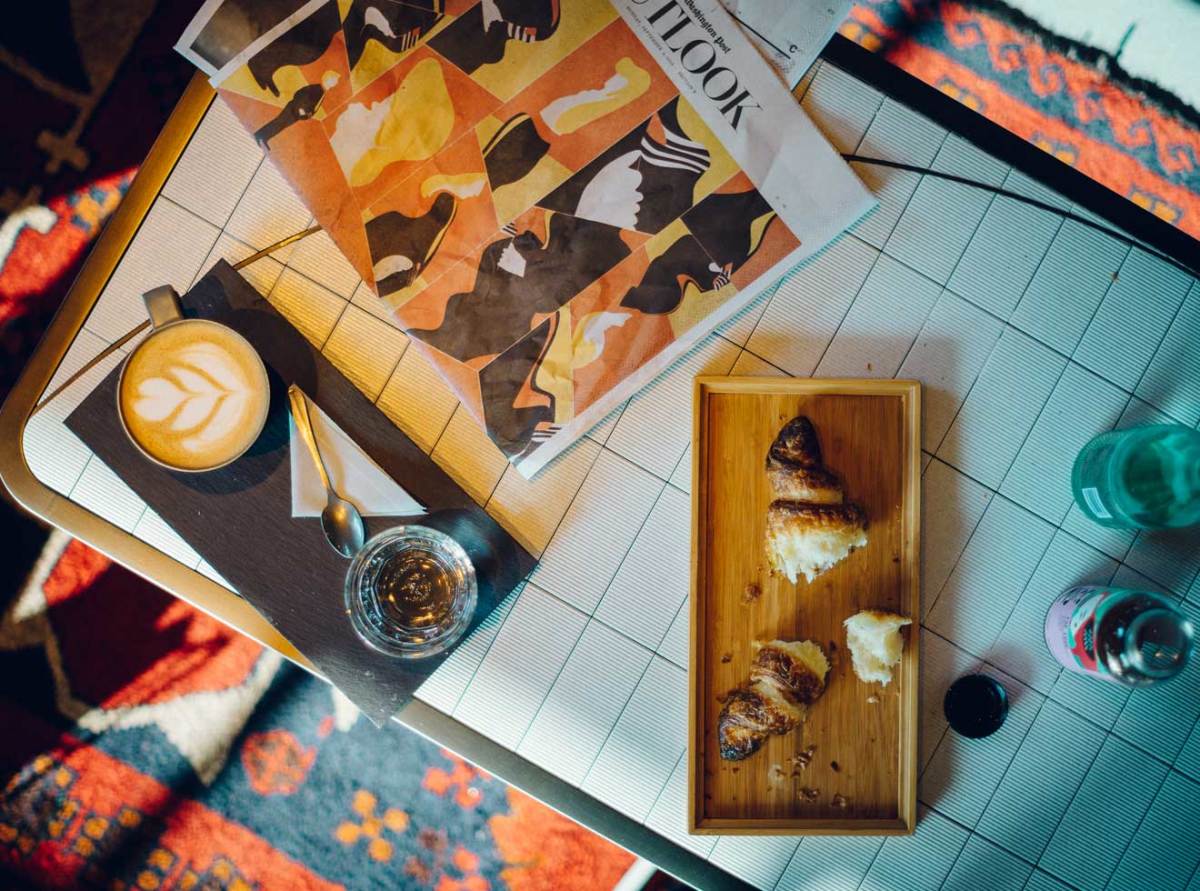 Complementing the hotel's mainstay restaurant is a wellness-led café (with all-day craft coffee) called Kintsugi. Inspired by the Japanese art of repairing broken pottery with lacquer dusted in gold, silver, or platinum, the outpost mimics European coffee shops where guests commune, converse, and collaborate.
Kintsugi's menu focuses on organic, sustainable, and fair trade third-wave coffee from Red Rooster Coffee Roaster based in Floyd, Virginia. Also in the mix is mushroom coffee, raw superfood chocolates, Native American-inspired wellness teas from Neakita, cold-pressed juices from D.C. startup Misfit Juicery, and vegan- and gluten-free pastries pioneered by James Beard-nominated pastry chef, David Collier.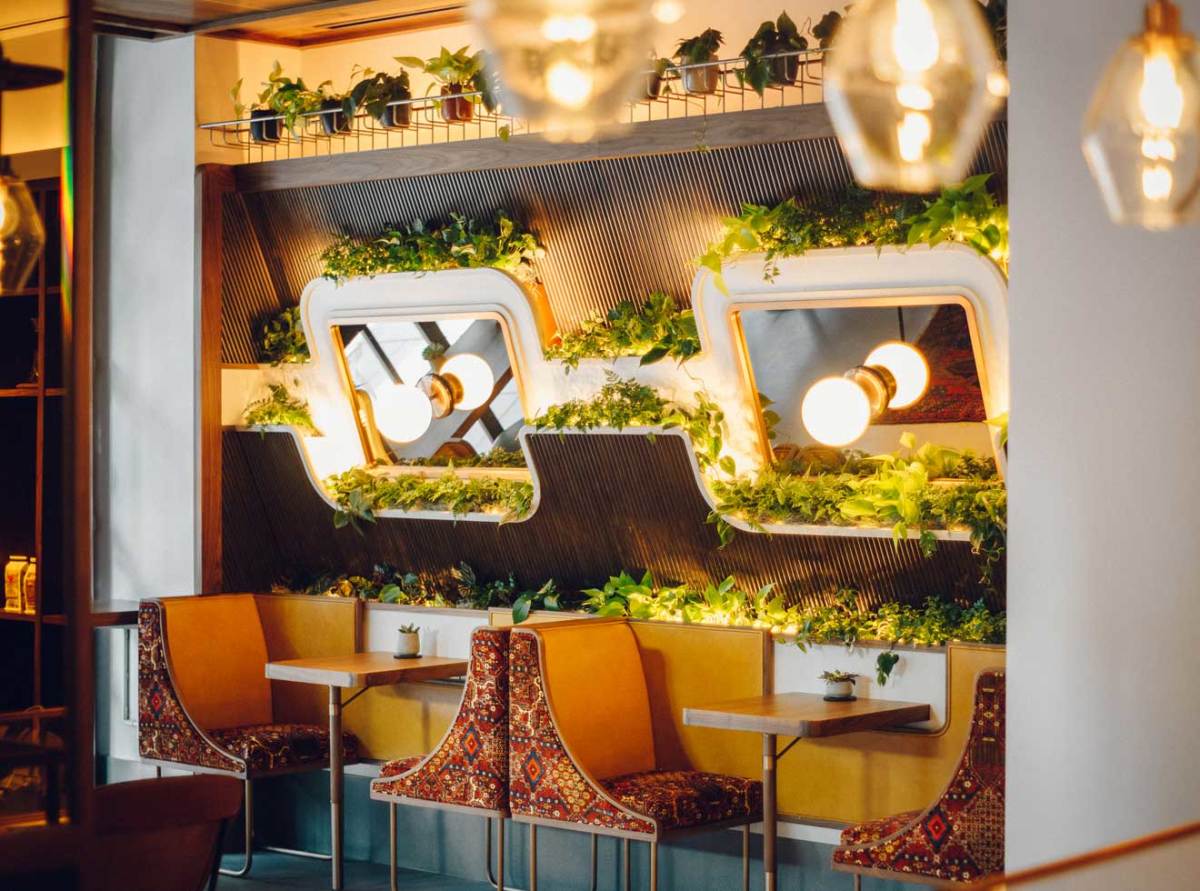 Rooftop music venue and bar, Wild Days, will serve up street food from Ma while playing host to a robust line-up of A-list and emerging artists and DJs in a space with fire pits and an urban farm. While cocktails at Wild Days are named after politically charged songs and lyrics, Allegory—a speakeasy-cocktail-bar hybrid—features a menu inspired by revolutionary literature. Designed like a timeless salon, its hidden location evokes the romantic tradition of a modern-day press club. A few of Ma's favorite drinks include Kings & Elders—a mix of scotch, honey, ginger, aromatic makrut lime leaf, and sparkling water with a spritz of peaty Laphroaig—and the frothy, berry cocktail Open Veins, a combination of malty genièvre, sweet vermouth, dry curacao, acai berry, lemon, and egg white.
Bringing a fresh approach to cuisine through local artisans and food and drink visionaries, all Eaton DC guests and Eaton House members will have full access to each location's restaurant, café, and cocktail bars. With Eaton DC as the flagship, the brand will open a second outpost in 2018 in Hong Kong's emerging Kowloon neighborhood, with ensuing stateside locations in San Francisco and Seattle.
For access to exclusive gear videos, celebrity interviews, and more, subscribe on YouTube!