Until very recently, I only consumed bison in the form of a burger—partly because that's how it's usually sold here in Toronto, but mostly because I didn't know any better. Bison is generally leaner than beef with less intramuscular marbling and has a slightly gamey flavor, which is why some restaurants grind it, serve it on a bun and top it with caramelized onions and aged cheddar. If they're goal is to make it more palatable for the consumer, they're doing a disservice. Bison, when cooked correctly, is juicy and tender. And with delicate, earthy, and sweet notes lacking from most beef, it has a far more nuanced flavor profile. It is, in my humble opinion, best served outside the bun.
While taste is subjective, scientific facts are not. Bison, and the particularly special animals raised by Sean Lenihan and his Honest Bison team, are 100% grass-fed from birth to slaughter. They never see the inside of a feedlot, are not grain-finished and are never treated with steroids, hormones, or antibiotics. The result is a more humanely raised animal that has the added benefit of a higher ratio of omega 3 to omega 6 fatty acids, which translates to a heart-healthier cut of meat.
Bison can be cooked in the exact the same way as beef. However, I have found that best results are achieved using the 'Reverse Sear' method. The meat is roasted low-and-slow in the oven where the internal temperature gradually rises before being quickly seared to finish on the stovetop. Not only does this help keep all of the natural juices in the steak, it results in a more evenly cooked center. The 'Reverse Sear' is particularly great for large and thick cuts like the tomahawk shown here (i.e. a frenched, bone-in ribeye with an extra-long bone). For smaller cuts, I like the quick-and-dirty method outlined in my Friday-Night Steak and Yam Fries.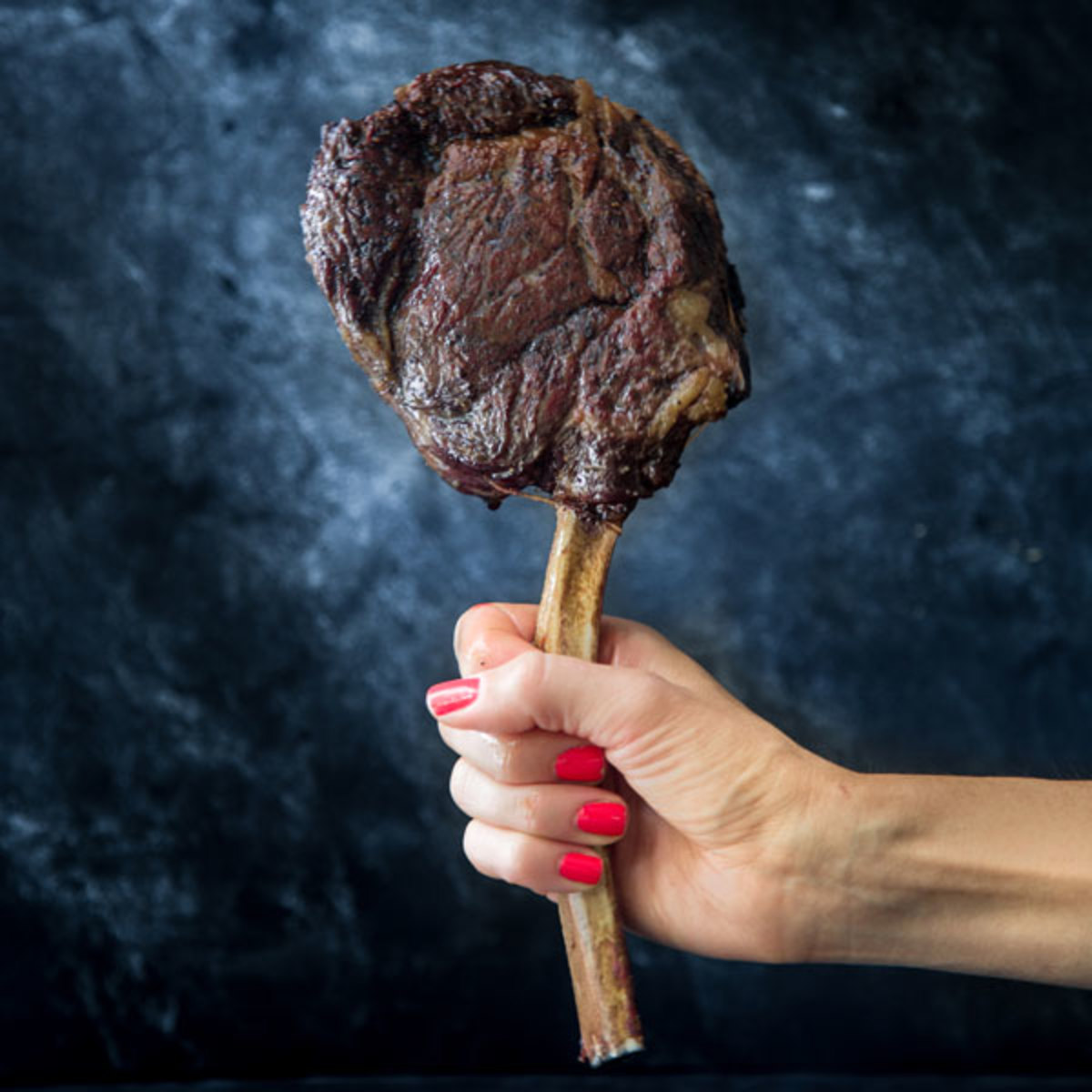 Ronny Joseph is an expert contributor to the HUMANFITPROJECT network for MEN'S FITNESS. Follow Ronny on Instagram (@Primal_Gourmet) and Facebook.
For more great recipe ideas delivered right to your mailbox—sign up for the MEN'S FITNESS newsletter.
INGREDIENTS
1 16oz Honest Bison Tomahawk
2 Tbsp Ghee
2 cloves garlic – smashed with skin left on
1 sprig fresh rosemary
Coarse Salt
Freshly cracked pepper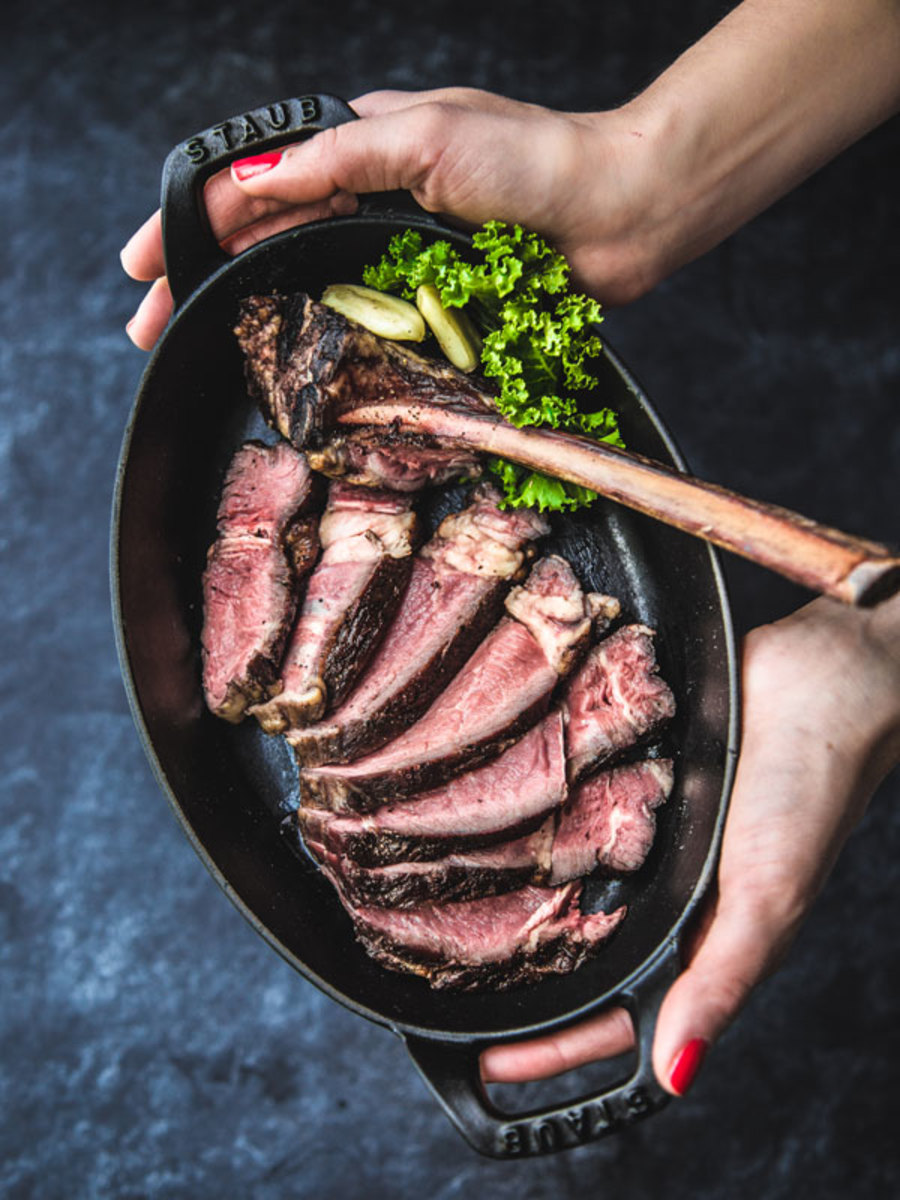 METHOD (for medium rare)
– Preheat oven to 275f
– Pat steak dry with paper towel. Liberally season with salt and pepper and place on a rack over a baking sheet.
– Bake approx. 45 min or until internal temperature reaches 128f on a meat thermometer.
– Remove steak from oven and set aside.
– Meanwhile, heat a cast-iron skillet over high heat. Add ghee and gently lay the steak towards the top of the skillet. Place the garlic and rosemary on the steak and continuously baste for 1 minute. Flip and repeat 1 more minute.
– Transfer steak to the same rack you baked it on and allow to rest 5 minutes before serving.
For access to exclusive gear videos, celebrity interviews, and more, subscribe on YouTube!