Let's not get carried away here. This is not ice cream (hence "nice" cream). However, given the fact that this dessert has only two ingredients and both of them are fruits, it tastes pretty damn good! The recipe that follows is the foundation for endless possibilities. Swap mangos for kiwi, guava, or passion fruit. Dust in some cacao powder. Add a splash of organic maple syrup. As long as you've got the frozen bananas, you should be in the clear. Heck, you can even add a scoop or two of your favorite protein powder. That's right! Now you can have your abs and eat your ice cream too! 
The 3-day detox workouts to burn off a weekend of burgers and beers
 
INGREDIENTS (serves 4-6)
5 bananas – peeled and cut into slices
3 mangos – peeled and diced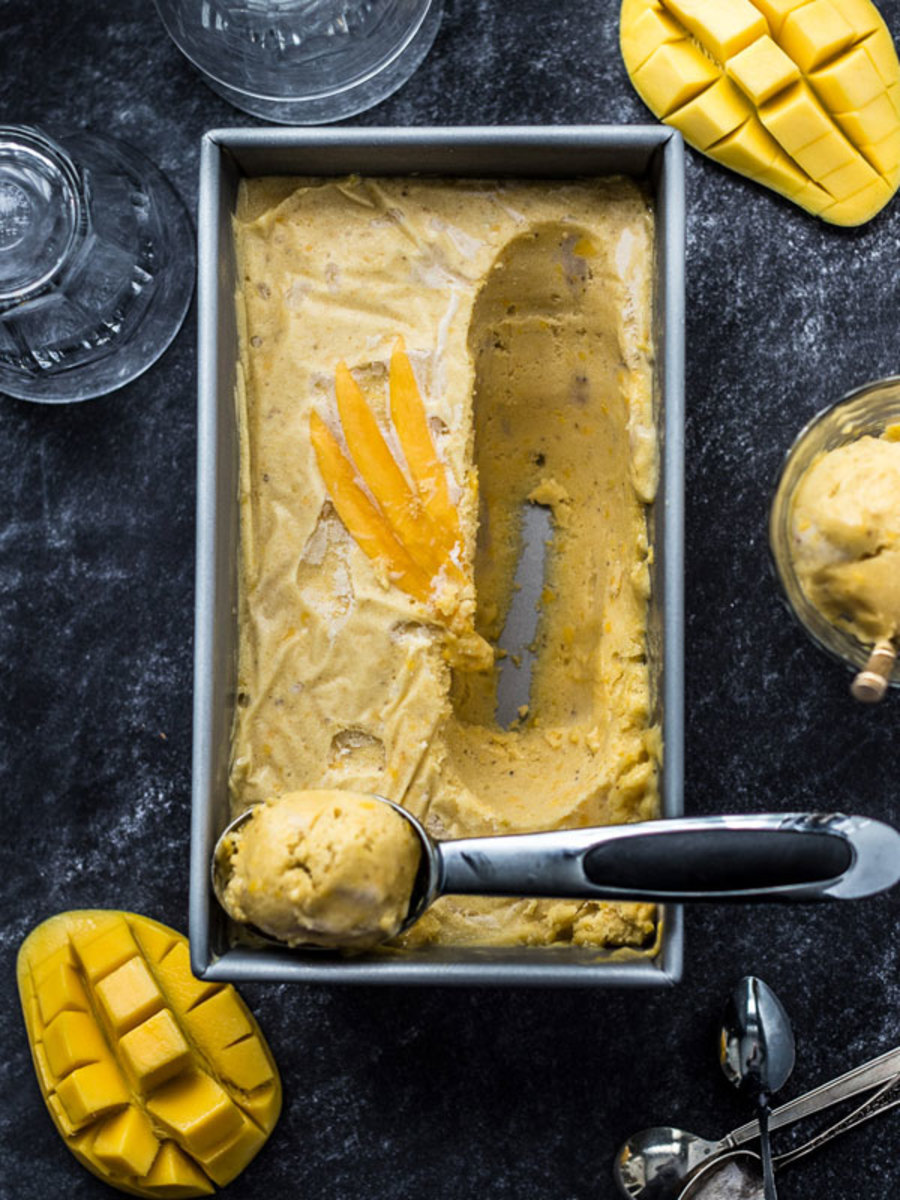 METHOD
Place sliced banana into freezer-safe container or zip-top bag. Freeze overnight. 
The next day, place the frozen banana slices into a high-powered food processor or blender and pulse until crumbly. Set the food processor to low and blitz until smooth. Stop the machine and add-in the diced mango. Blitz on low speed until smooth. 
Serve immediately or transfer to a loaf pan, cover with plastic wrap and place back in the icebox. If refreezing, remove 15 minutes prior to serving.
Ronny Joseph is an expert contributor to Men's Fitness magazine and HUMANFITPROJECT. For more easy-to-make recipes—follow him on Instagram.
For access to exclusive gear videos, celebrity interviews, and more, subscribe on YouTube!