I haven't traveled to Argentina yet but I imagine this is what it tastes like. I've heard fables brought back from the land of carnivores where expert asadors fill the sky with billowing clouds of wood-fired smoke and chimichurri is consumed by the bucket. Sounds like my kind of place!
I have a deep and profound love of chimichurri. It's a delicious, fresh, and herby concoction that elevates everything it touches. I always keep a mason jar full of it stashed in the fridge to use on grilled fish, chicken, lamb, beef, and everything in between (including eggs). 
Chimichurri tastes best the second and the third day, at which point the flavours have had enough time to hang out and get to know each other. 
Ronny Joseph is an expert contributor to the HUMANFITPROJECT network for MEN'S FITNESS. Follow Ronny on Instagram (@Primal_Gourmet) and Facebook.
For more great recipe ideas delivered right to your mailbox—sign up for the MEN'S FITNESS newsletter.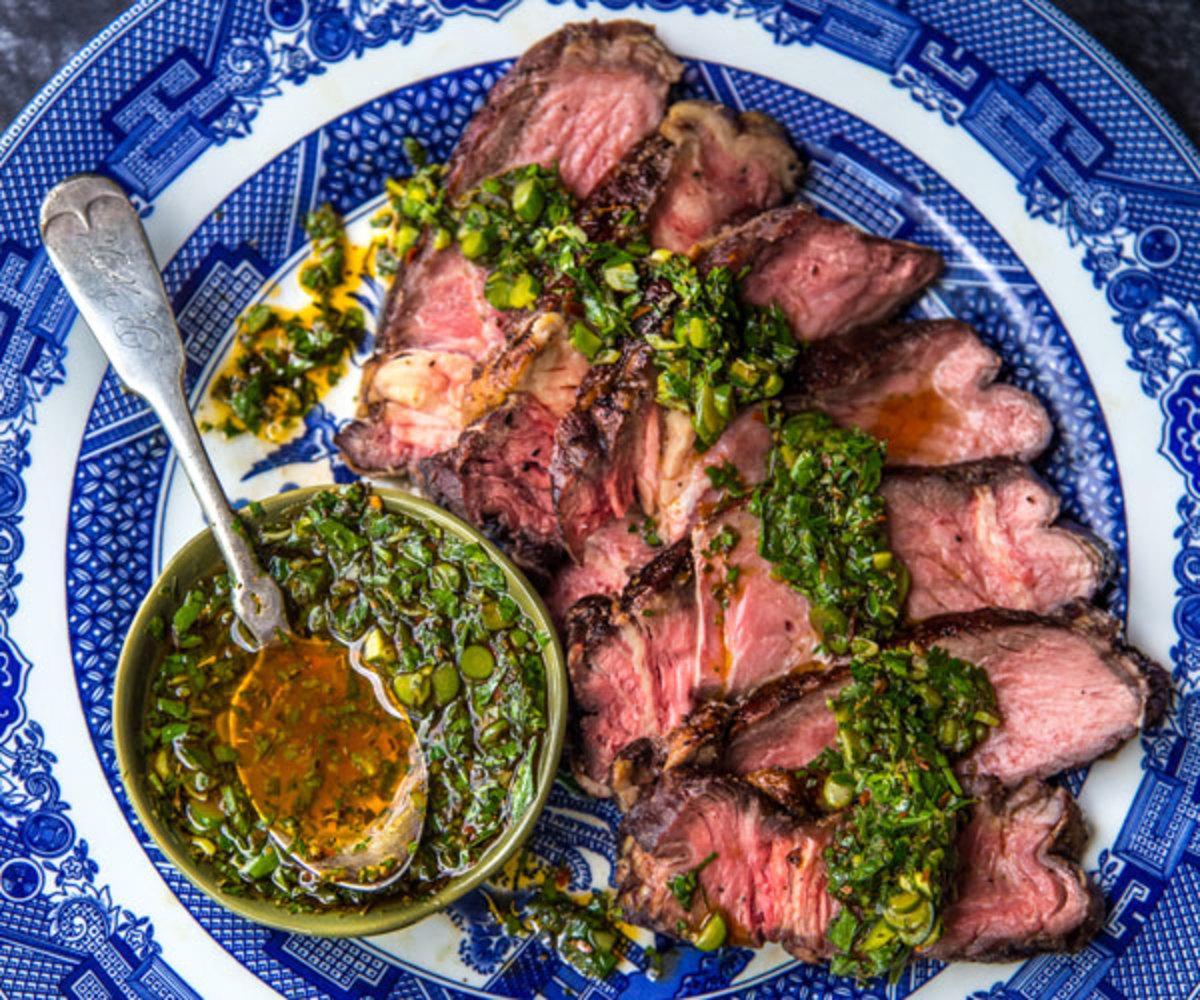 INGREDIENTS
1 cup boiling water
1/2 tbs. coarse salt
3-4 garlic scapes – very finely chopped
1 handful fresh flat-leaf parsley – finely chopped
2 tbsp dried oregano
1 tbsp. crushed red pepper flakes
1/4 cup red-wine vinegar
1/2 cup extra-virgin olive oil
METHOD
– In a mixing bowl, add salt and boiling water—stir to dissolve. Let cool to room temperature before adding in all of the remaining ingredients. Stir everything to combine. Transfer to mason jar and refrigerate for up to 2 weeks.
For access to exclusive gear videos, celebrity interviews, and more, subscribe on YouTube!