Tom Bulleit's great-great-grandfather created his family bourbon recipe in the 1850s — but it took two of the original Mad Men advertising executives to craft its iconic look nearly 150 years later. In 1997, Bulleit was looking to expand his Lexington-based business to an international audience. At the time, Seagram, the world's largest distiller, was looking to acquire a bourbon for its international roster. Bulleit set up a meeting to pitch them his bourbon, when the Seagram executives threw him a curveball. "They asked, 'What's your concept, Tom?'" Bulleit recalls. "I said, 'What do you mean?'"
Realizing he needed help with branding — Bulleit had initially considered calling his company Thoroughbred Bourbon — he reached out to a couple of the original advertising mavericks of 1960s Madison Avenue: Bob Mackall and Jack Mariucci of Doyle, Dane, and Bernbach (DDB). "I got Bob and Jack, two of the original Mad Men, to help me," Bulleit says. "They'd just left DDB, the advertising firm that the show is loosely based on."
The team immediately went to work. "I sent Bob my 'bourbon library' of eight books," Bulleit says. "He read that and came up with the concept of Frontier Whiskey. We called that the heritage of the brand. It had been made in 1830, when Kentucky would have been very close to the frontier. Bob tied it around my family history, which of course I didn't think of."
With the story worked out, the Mad Men worked on perfecting the look. "Jack supervised two teams of product development people in coming up with the glass," Bulleit says. "We wanted to see the whiskey. It has great color. We didn't want it to look like anything else, and we wanted it to reflect the heritage of the brand. This modern bottle looks pretty much like the medicine bottles my great great grandfather would've used as back bar pieces in his day."
Bulleit smiles. "The label is crooked. It's supposed to be. The design idea is that in the 1850s, labels would've just been wrapped on there — if they even used them at all."
With the bourbon's now iconic packaging in place, Bulleit and his Mad Men returned to Seagram's headquarters on Third Avenue in Manhattan to sell them on the booze. "Bob Mackall had been a quarterback at Northwestern. He was kind of a charming egghead thug. A really great interesting guy," Bulleit says. "We started on the fourth floor, pitching it to the lower rung guys. Bob could do his presentation exactly the same every time. Hand movements and everything. We finally made it to the top execs on the 38th floor. Bob Shapiro, the senior vice president at the time, was the last guy. He was like, 'Looks good.' I think he was more impressed with the presentation than anything else." Bulleit smiles. "I had enough sense to just sit there and keep my mouth shut."
Tom Bulleit's Four Favorite Cocktail Recipes.
"These are my go-to home drinks"
Betsy's Cocktail (a.k.a The BLT)
… sometimes called "Betsy's Little Treat," created by Betsy Bulleit.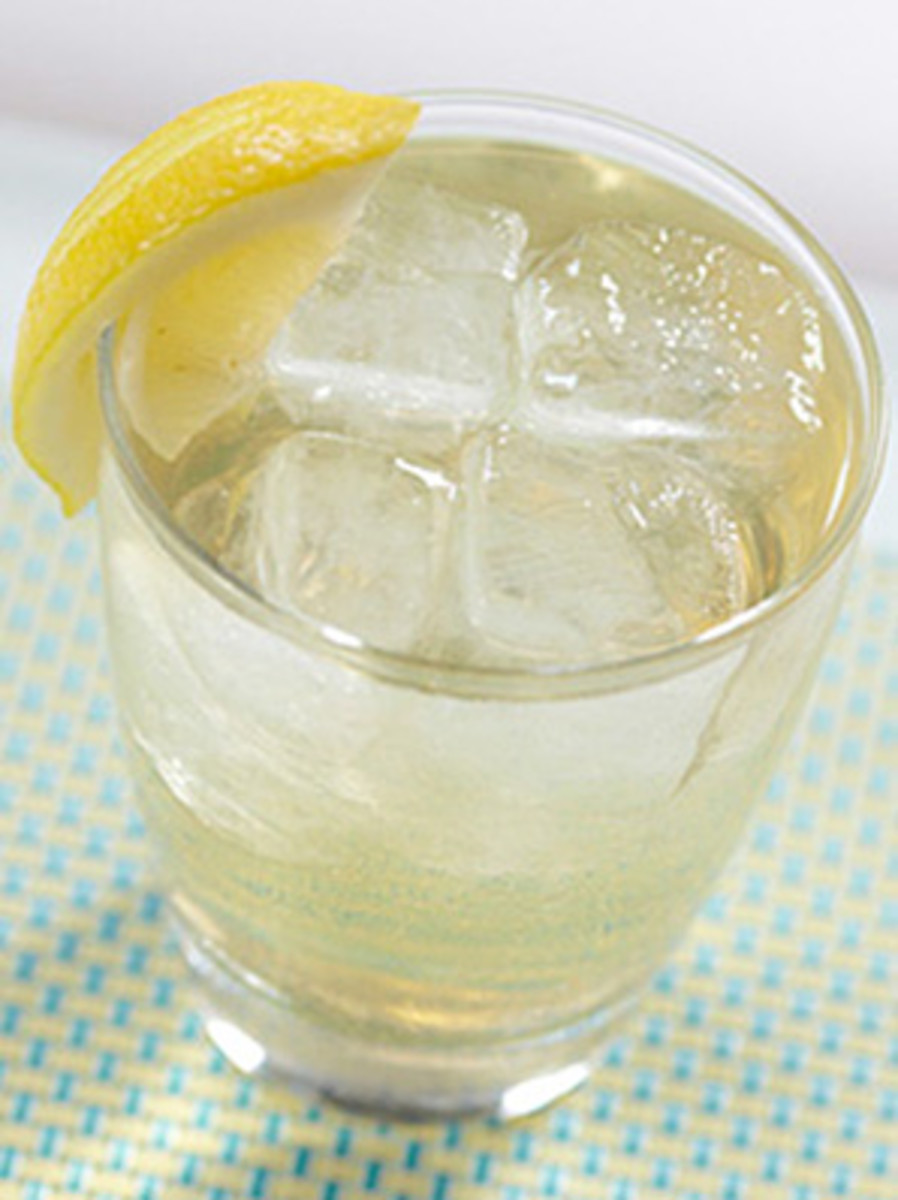 Ingredients:
• 1½ oz Bulleit® Bourbon
• 2 lemon wedges
• 3 oz tonic
Method:
Build in a highball glass, serve over ice
Bulleit Bourbon Old Fashioned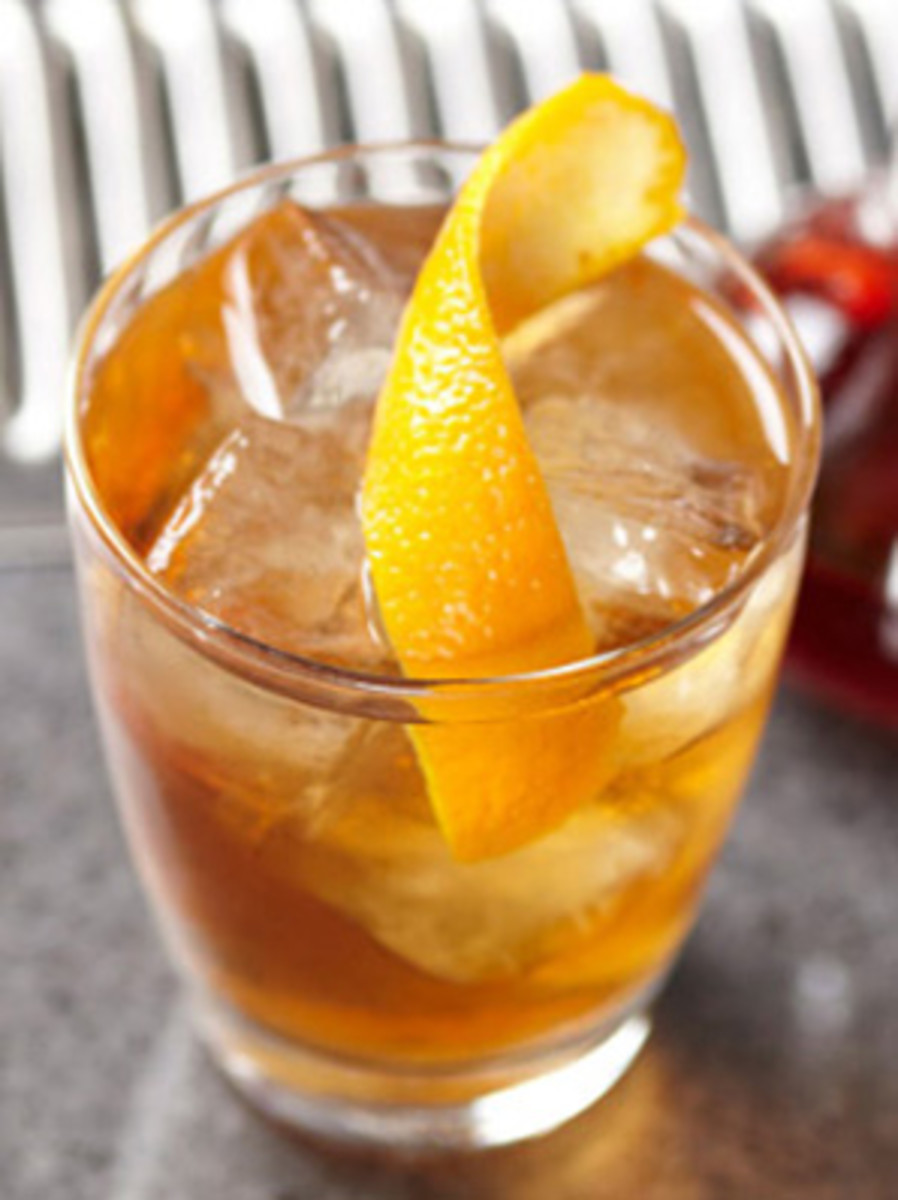 Ingredients:
• 2 2 kirsch-soaked cherries" 
• 2 slices orange
• 1 1/3 oz Bulleit® Bourbon
• 1 sugar cube soaked in bitters

Optional:
• 1 splash elderflower syrup
• 1 tsp honey
Method:
In a mixing glass, muddle the oranges, cherries and sugar cube. Add the Bulleit® Bourbon, a splash of elderflower syrup and honey.
Bulleits Over Manhattan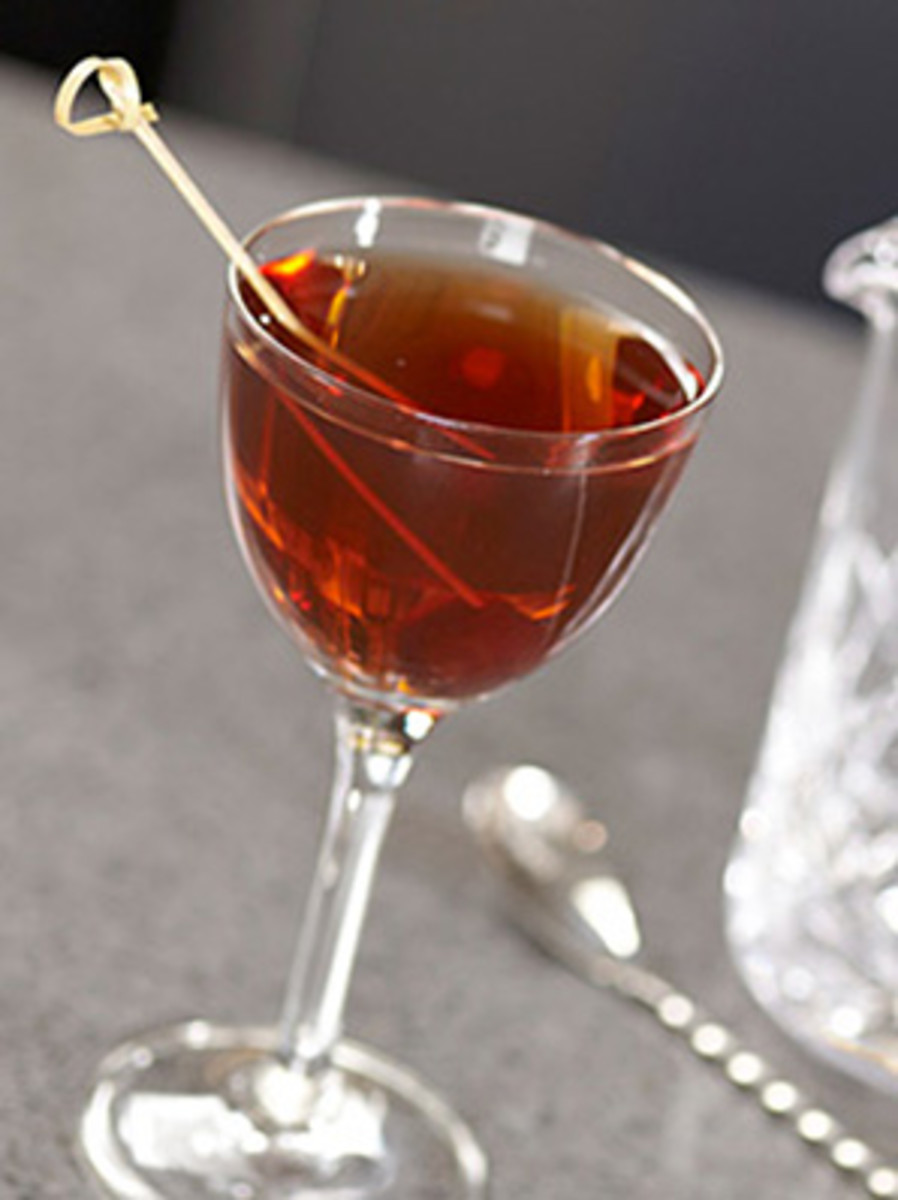 Ingredients:
• 1 oz Bulleit® Rye
• ½ oz sweet vermouth
• ½ oz dry vermouth
• 1 dash of orange bitters
Method:
Fill a shaker ¾ full with cracked ice. Add Bulleit Rye®, vermouth (and cherry juice if you prefer.) Stir and strain into a stemmed glass. Garnish with an orange twist.
For access to exclusive gear videos, celebrity interviews, and more, subscribe on YouTube!