Angie Mar, Executive Chef at Graydon Carter's West Village restaurant, The Beatrice Inn, draws heavily on her obsession with nose-to-tail fare for her menu. Lamb shanks, pork shoulder, wild boar and oxtail all have permanent places on the menu.
Mar embraces unconventional pairings and puts them into play with both her Chargrilled and "45 Day Dry-Aged" burgers, both of which have become beloved by celebrities and New Yorkers alike. Topped with melty d'affinoise cheese and red wine caramelized onions, she uses a custom blend of her favorite cuts of beef, made exclusively by celebrated butcher Pat LaFrieda. "A great burger should be treated like a steak," says Mar. "And like my favorite characteristics in a man — burgers are best when rugged, quirky and refined."
Chargrilled Burger With Red Wine Caramelized Onions And D'affinoise Cheese
Servings: 8 – 8 oz. burgers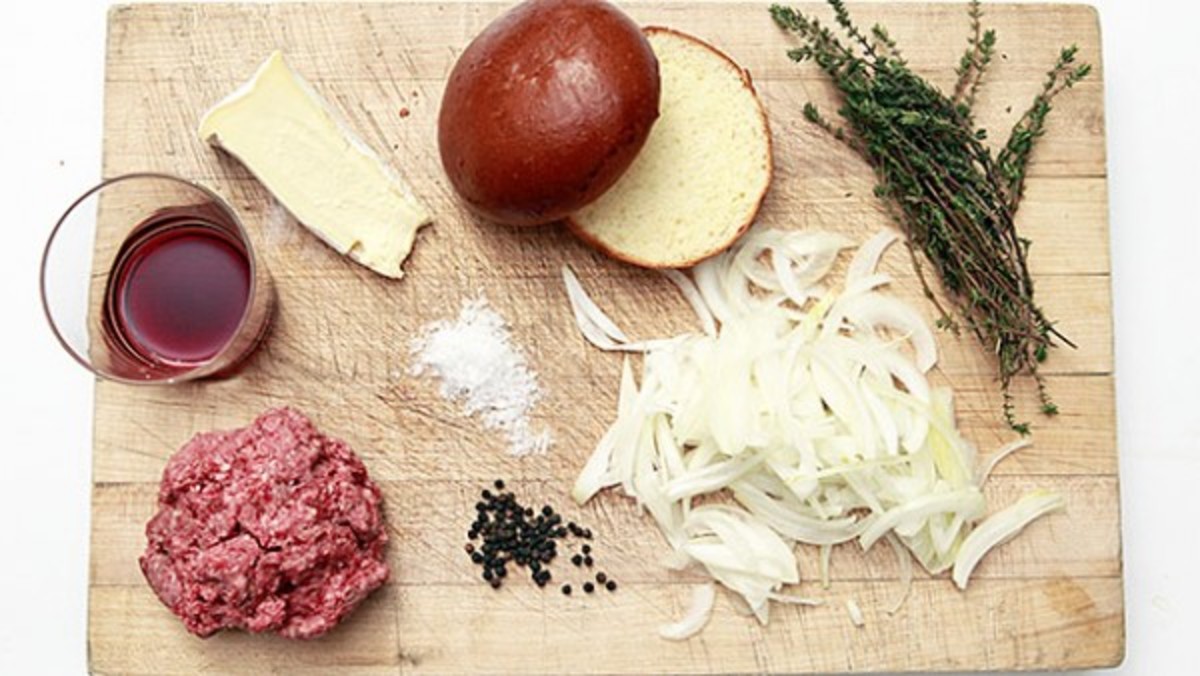 Burger
• 2lb Brisket, trimmed
• 1lb Sirloin
• ¾ lb Short rib
• ¼ lb Chuck
• Kosher Salt
Red Wine Caramelized Onions
• 3 TBS olive oil
• 12 c. of white or Spanish onions, sliced thick
• 2, 750ml bottles of red wine, preferably Cabernet
• 1½ cup sugar
• Kosher salt to taste
• Cracked black pepper to taste
• 8 brioche buns
• 3 cup d'affinoise cheese at room temperature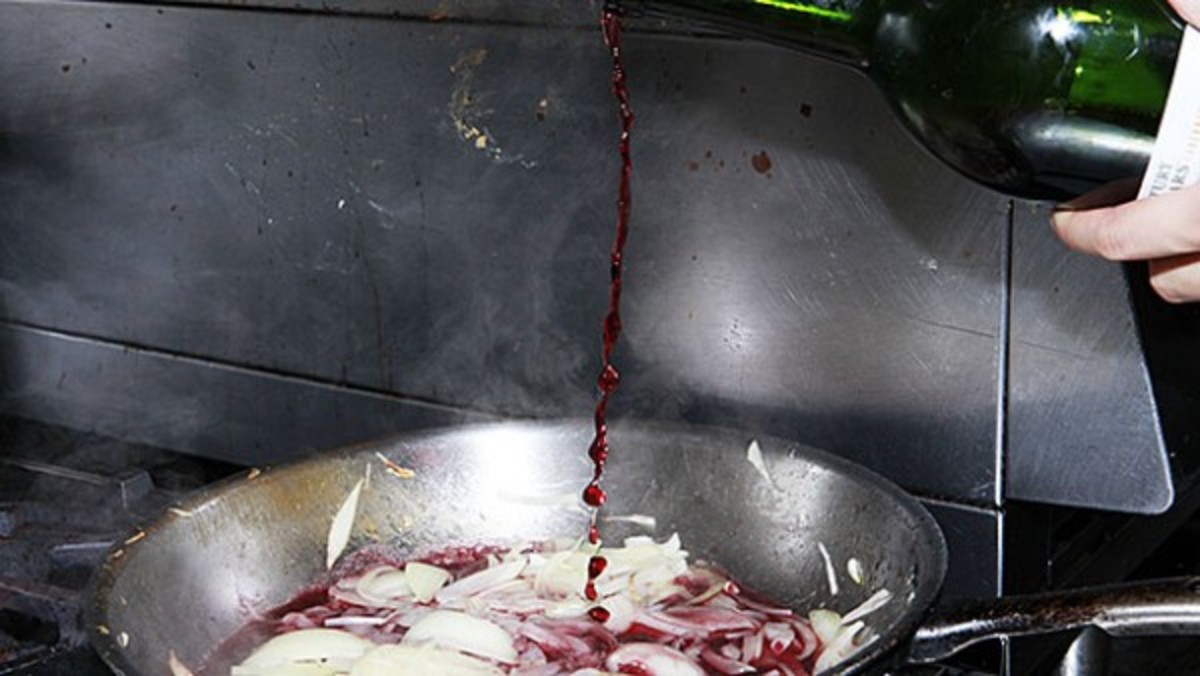 Directions
Caramelized Onions
Prepare ahead and save onions in advance for up to five days.
In a large pot, heat the olive oil over medium high heat.
Add onion and sauté until they soften and turn translucent and soft.
Add one bottle of wine and bring to a simmer and add half the sugar. Let reduction continue until wine is gone, the pan is dry and the onions at the bottom begin to caramelize.
Add remaining sugar, stir then pour second half bottle of wine. Let the wine reduce until the pan is dry once more and add desired salt to taste.
Add remaining half bottle of wine and reduce heat to medium low. After the wine cooks out, the onions should be soft, sweet and jam-like.
Check for seasoning once more, adding salt or pepper if desired.
Set aside until ready to serve.
Chargrilled Burger
Cut the meat into 2 inch cubes.
Prior to grinding, chill the brisket, sirloin, short rib and chuck meats in the freezer for about 15 minutes. Place the grinder parts in the refrigerator for the same amount of time. This will prevent the meat from smearing.
Grind meat twice, once through a large die and the second time through a medium die. This ensures a nice meaty texture.
If you prefer to skip grinding the meat yourself — many grocery stores such as Whole Foods, or a butcher can grind the above to your specifications.
Form ground meat into patties, either 8 ounces or 2 ounces depending on if you are doing sliders or regular sized burgers.
At the restaurant, this is one of the most important steps. A burger's ability to hold its shape while being cooked depends on its density. So make sure they are packed tight.
Heat the grill to medium high. Season patties burgers generously with salt.
Place burgers on the hottest part of the grill. Once they have seared for about two minutes flip them over. Let sear for another two minutes.
Rotate them a quarter turn and flip them. Repeat this process until you reach your desired temperature.
Take burgers off the grill and let rest for five minutes. This will ensure the juices settle and the meat does not bleed when cut into.
Lightly grill the brioche buns and top with the d'affinoise cheese followed by the red wine caramelized onions. Serve immediately.