Most ways of filleting a fish are fast – but you invariably lose meat if you try to do it in one straight stroke through the middle of the fish. That's because the spine runs through the center and your knife won't bend around it. So take a tip from the traditional Japanese technique to ensure you retain the most of your fresh catch – whether you prepare it raw or roasted. "This is more precise than just filleting the fish with one cut," says Tyson Cole of Austin's Uchi restaurant. "With this method, you're saving up to 25 percent more of the meat." He cuts with an all-purpose, double-edged chef knife, and recommends cooking fillets with the skin on (unless you're poaching). That helps seal in moisture and natural flavor.
Slice the Belly
Insert your knife into the belly until the blade meets the spine, and slide the knife toward the tail.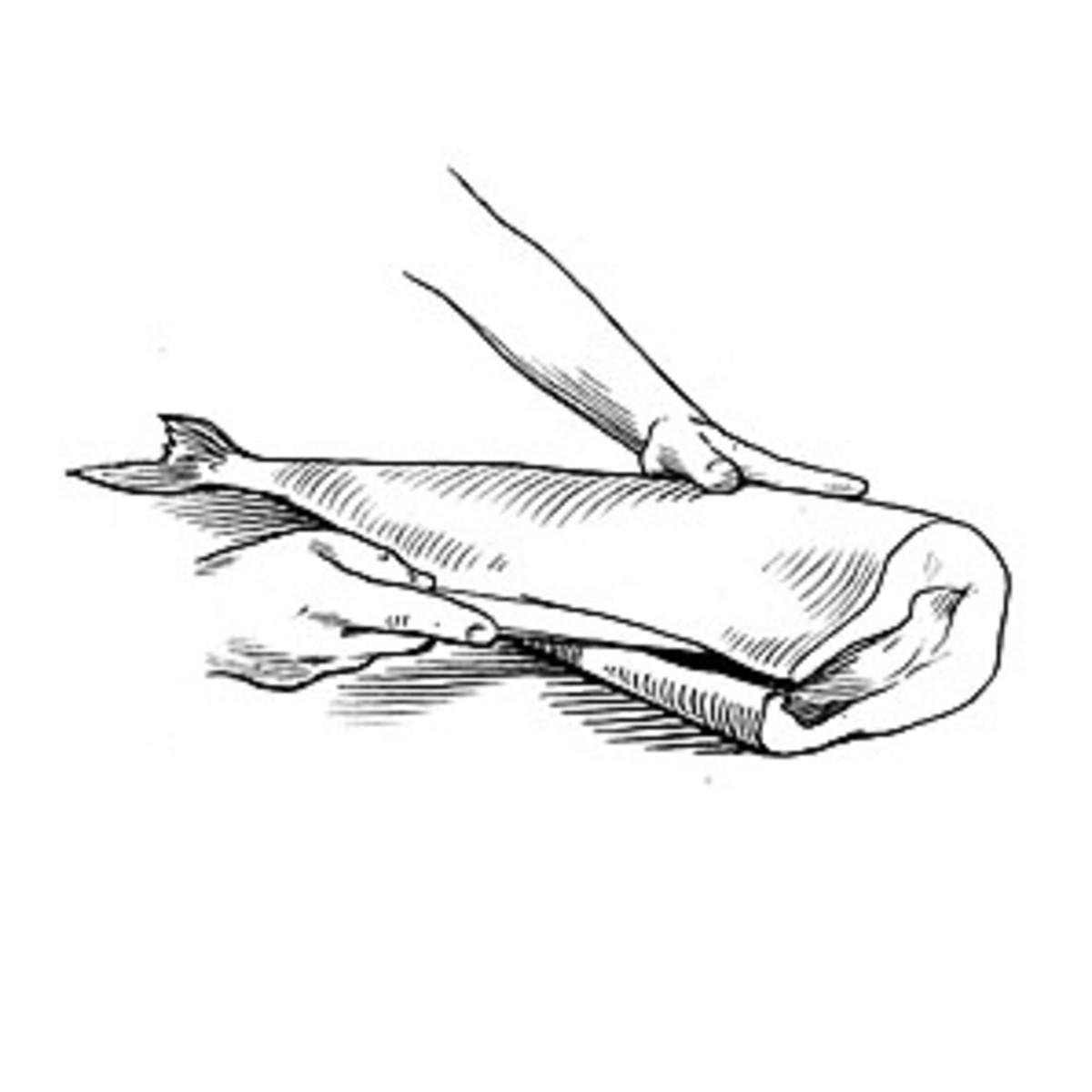 Score the Back
Make a shallow cut along the back of the fish – where the skin is tough. Now slice as deep as the spine.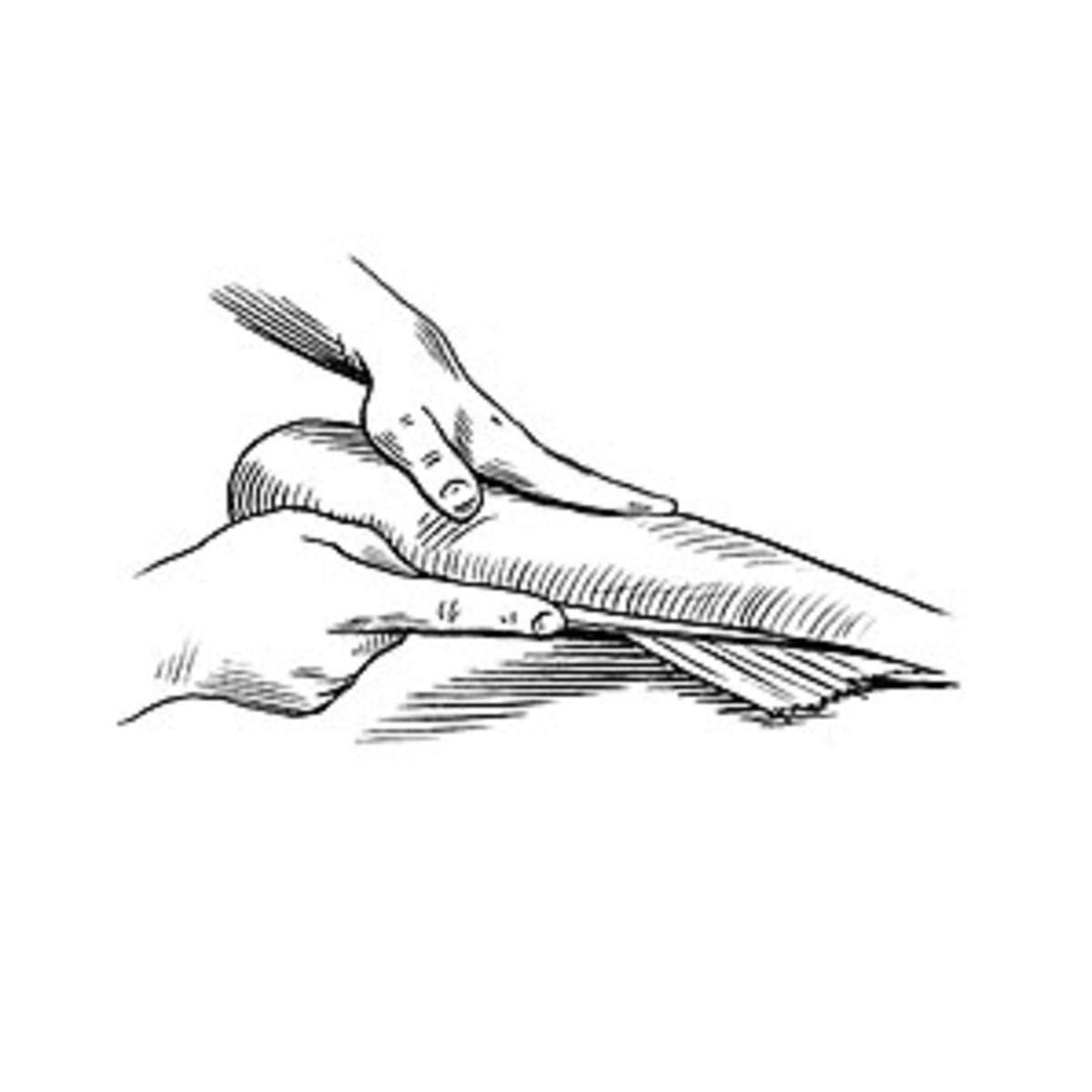 Separate the Fillet
With your blade flush against the spine, slice beneath the flesh from tip to tail, removing the fillet.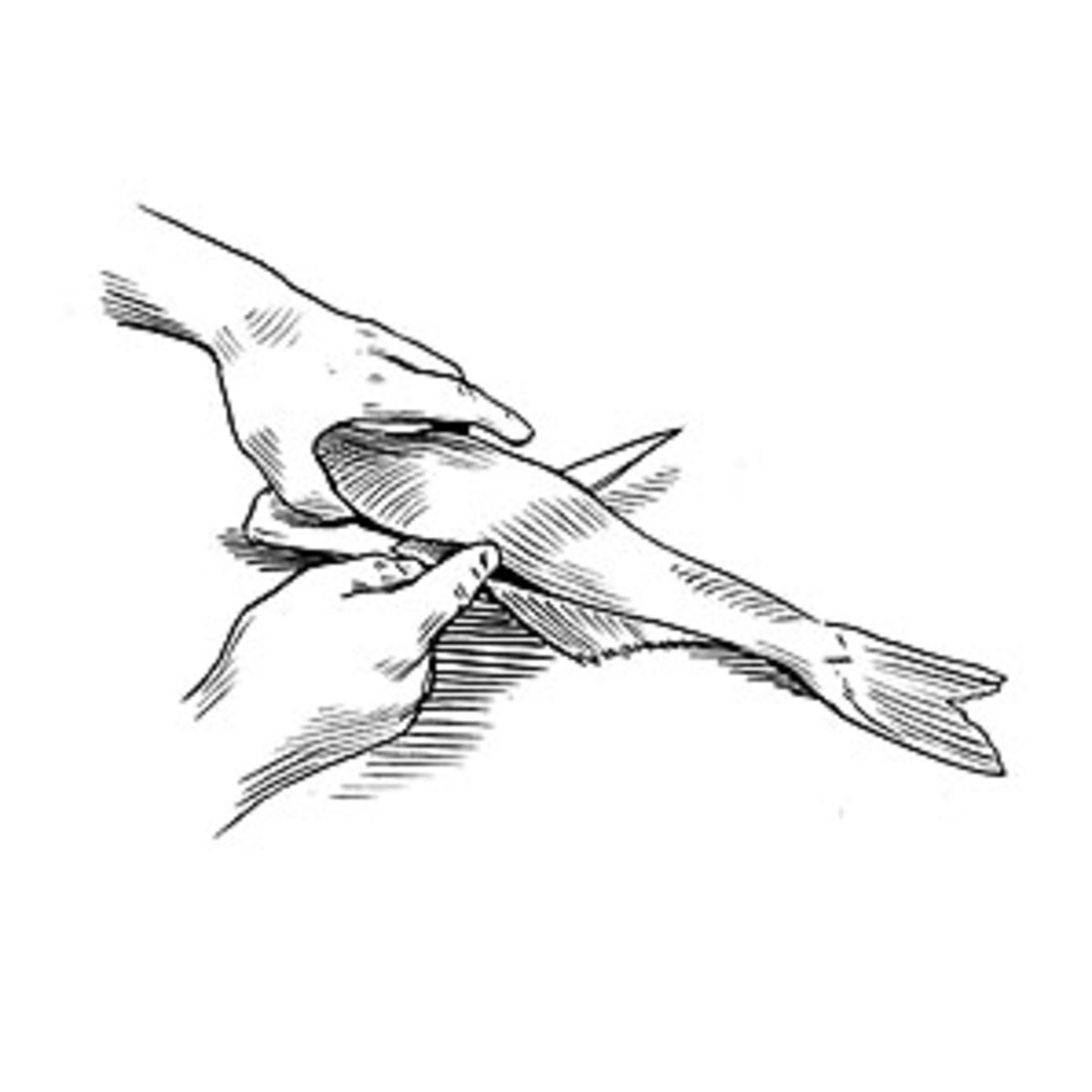 Sever at the Tail
Detach the fillet with a cut at the tail. Wash with cold water and pat dry. Repeat each step on the other side.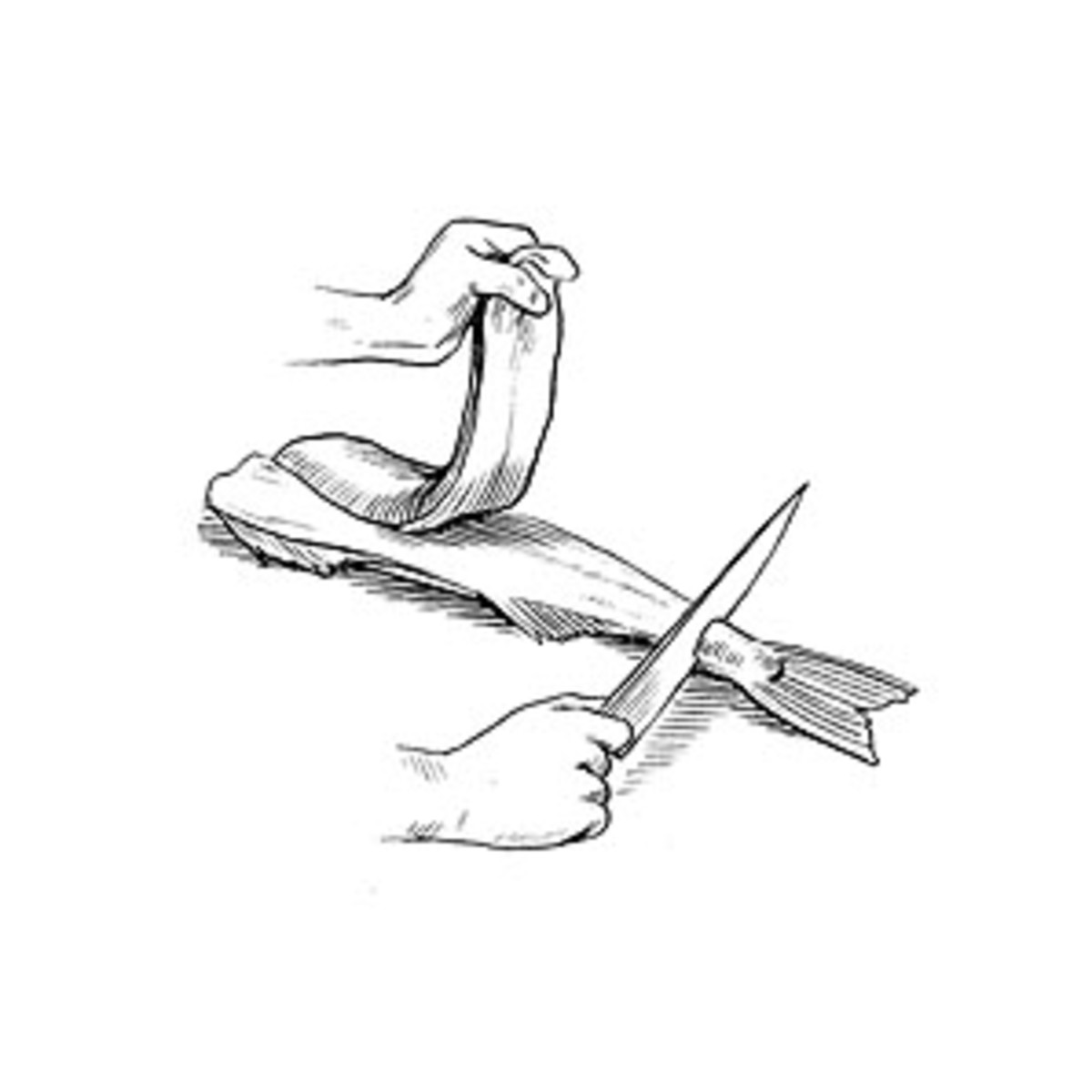 Tweeze the Bones
Locate the tiny pin bones in the belly, and – using kitchen tweezers – remove them one by one.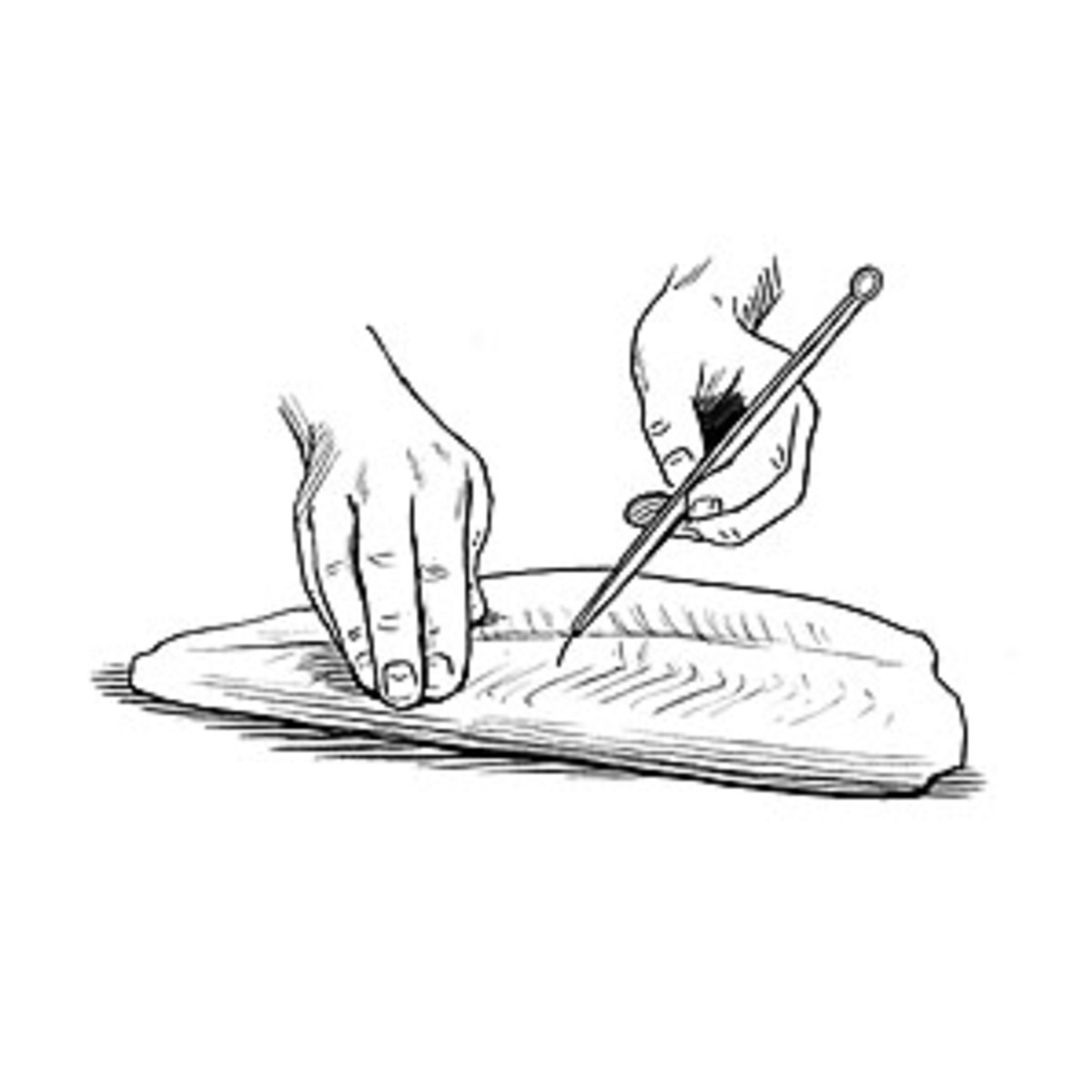 (Illustrations by Joe McKendry)
For access to exclusive gear videos, celebrity interviews, and more, subscribe on YouTube!