The perfect margarita has been recreated, like an ancient scroll suddenly demystified, and it's going to change the way we drink tequila. We all have Greg Seider—of Manhattan's Summit Bar and founder of the Manhattan Cricket Club—to thank.
Think about the impact: everyone's had a bad margarita—the cloying, neon-colored 7-Eleven Slurpee they serve in dingy watering holes during Spring Break. That can all be behind us now. Seider has knocked the preservative-and-coloring laced concoctions back to their roots, using just lime, agave syrup, tequila, and a dash of bitters.
Part of understanding why a Margarita is mixed and served the way it is comes from understanding the genesis of the drink. Take your crash course with this brief explanation in Seider's new book, Alchemy in a Glass: The Essential Guide to Handcrafted Cocktails.
"Like many historic cocktails, the story behind the Margarita is murky. As one popular tale goes, while visiting a bar in Rosarito Beach, Mexico, a Ziegfeld girl named Marjorie King professed an allergy to all alcohol save for tequila and asked the bartender, Danny Herrera, to make her a drink. He summarily poured tequila over shaved ice, added lemon and triple sec, and served up his new creation. Needing a name for it, he translated Marjorie to the Spanish equivalent, Margarita. Much less poetic (though more likely) origins date back to a nineteenth-century standard, the Gin Daisy. This evolved into the Tequila Daisy, a drink popular with soldiers during WWII, that combined tequila, citrus juice, and grenadine."
The big "wow" moment with this recipe is skipping the saccharine simple syrup of other recipes (think the bottled just-add-tequila mix) for a flavored agave syrup. Seider says it's key to this recipe. "The agave, from a flavor profile, is from the same plant, so it's a natural ingredient, and has that natural terroir quality," Seider says. "It doesn't have that sugariness. It has less effect glycemicly. You don't get that sugar crash you would with a simple syrup."
He offers a few recipes in the book for different flavors of the mixture, but highlights the Hibiscus-Infused mix for its tannins. "It looks beautiful for the color, but is perfect because of the tannin from the hibiscus flowers. Like a great red wine, you get a balance, and it cleans the palate."
You'll notice there's no triple sec in this recipe, either. That's because Seider achieves the hint of flavor with Regan's Orange Bitters, and by dropping the extra sugar.
As for the tequila selection, Seider is adamant about going with something unaged and earthy. "You don't want something that's too round and fruity," he explains. "You want something that's great, green, and vegetal. You want something that pops. If it's too rounded, it gets lost when you're mixing it with the other ingredients." It's usually the blanco or jovens that are brighter. "They'll still taste great, but they might get a little lost or covered up. They won't have that bright tequila flavor."
The other things to remember? Use fresh lime juice, and serve it shaken. "I always serve it over the rocks. I feel like when it's up it gets warm too quickly and you just don't enjoy it."
That means saying no to the blended stuff. "There's always a situation where you want to make a frozen margarita," Seider warns. In that instance he says the enemy is dilution—all that crushed ice melts much faster. To combat it, "flavor your ice cubes, maybe put in a little lime juice so when you're blending it it doesn't get too diluted."
As for a garnish, Seider keeps it very simple: He zests some lime on top for aromatics, and yes, you can salt the rim if you want. But Seider says to go with a really crunchy, flaky salt, because it's about texture, too. And only do half the rim, "so if someone wants it, it's there."
Seider's Perfect Margarita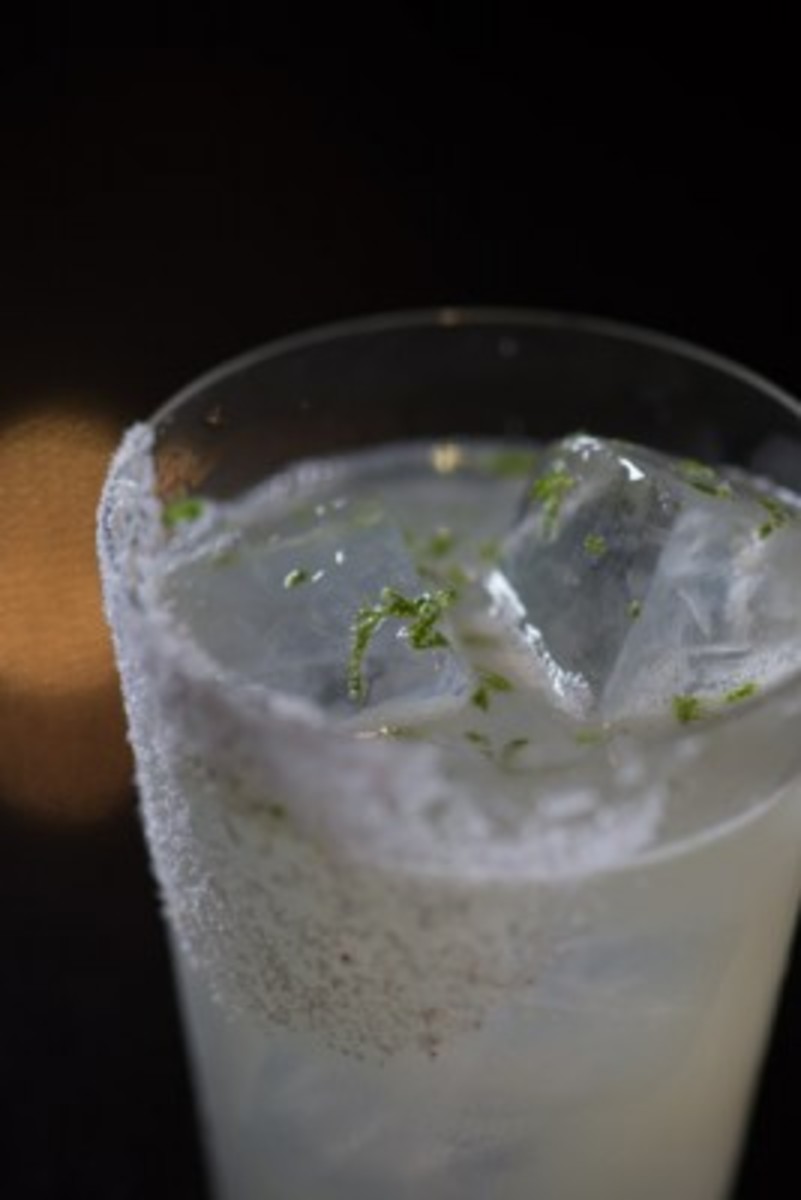 2 ounces blanco tequila (such as Cabeza blanco, Olmeca Altos plata, or El Tesoro Platinum)
1 ounce fresh lime juice
3/4 ounce agave mix
2 dashes Regan's orange bitters
Shake all the ingredients. Double strain and pour over fresh ice.
Hibiscus-Infused Agave Mix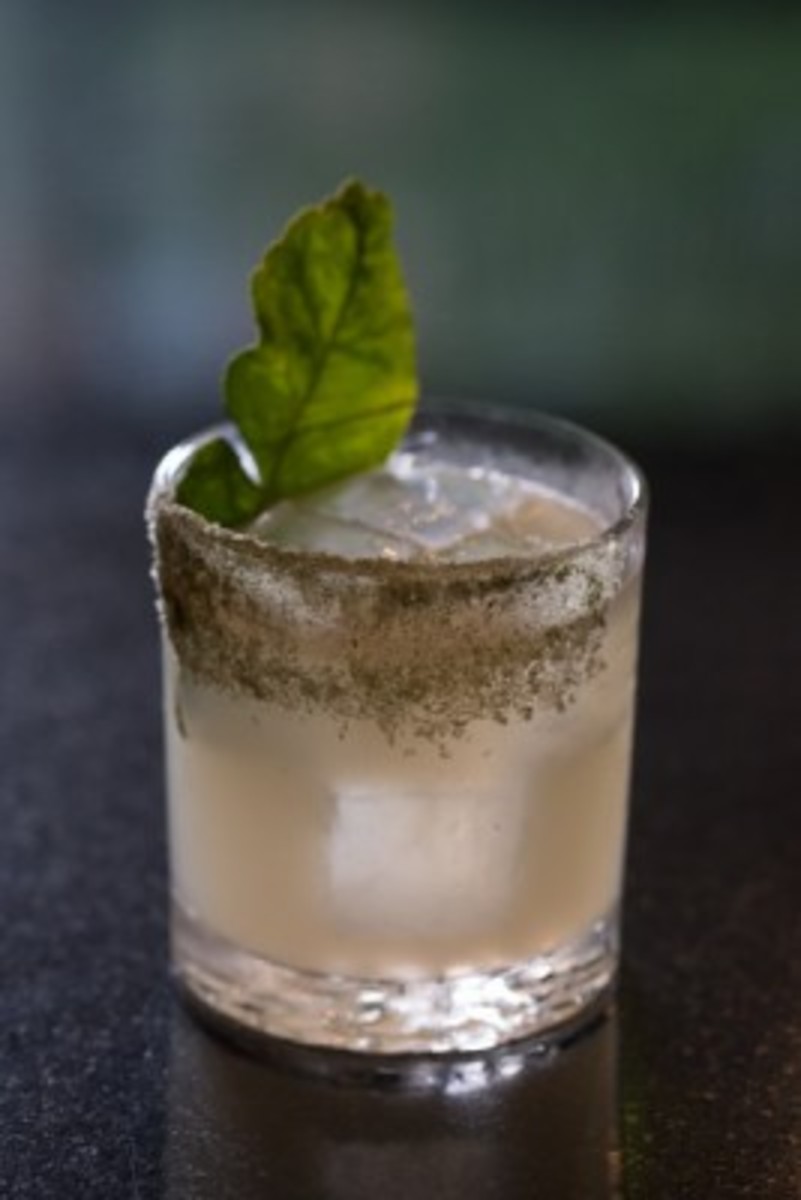 3⁄4 cup dried hibiscus (sometimes packaged as "hibiscus tea")
28 ounces agave mix
Combine the hibiscus and agave mix in a saucepan and bring to a light boil. Remove from heat, cover, and let stand for 30 minutes. Pour through a fine-mesh sieve, discard the solids, and transfer the mix to a clean bottle.
For access to exclusive gear videos, celebrity interviews, and more, subscribe on YouTube!