Branded Content
What Do You Get From 227 Years of Expert Bourbon-Making? Hardin's Creek
This article was produced in partnership with Hardin's Creek
Sipping an excellent bourbon is enjoyable enough, but it tastes even better when there's a great story to go with it. These days, seemingly every whiskey is accompanied by a story, especially when it's a limited edition. Maybe it's about the rare oak that went into the barrels, or the extreme aging it underwent. Some stories are more fanciful than others, straining the credulity of savvy whiskey drinkers.
But there's no need to stretch the facts when you've got over two centuries of real history behind you, as is the case with the James B. Beam Distilling Co. and its newest release, Hardin's Creek. With 227 years of history and heritage in whiskey-making, the company has an abundance of true stories to share. Take it from eighth-generation master distiller Freddie Noe.
"Ensuring the highest-quality whiskey is released with a story is one of my favorite parts about being a master distiller," Noe says. "Retelling stories I've heard from Dad or Grandaddy (Booker) is also one of my biggest inspirations as I'm looking to create new products and brands. Sometimes it's just a funny story but other times it's things I see or hear around the distillery that make me think, 'How can we apply old distillery lessons into future innovations'?"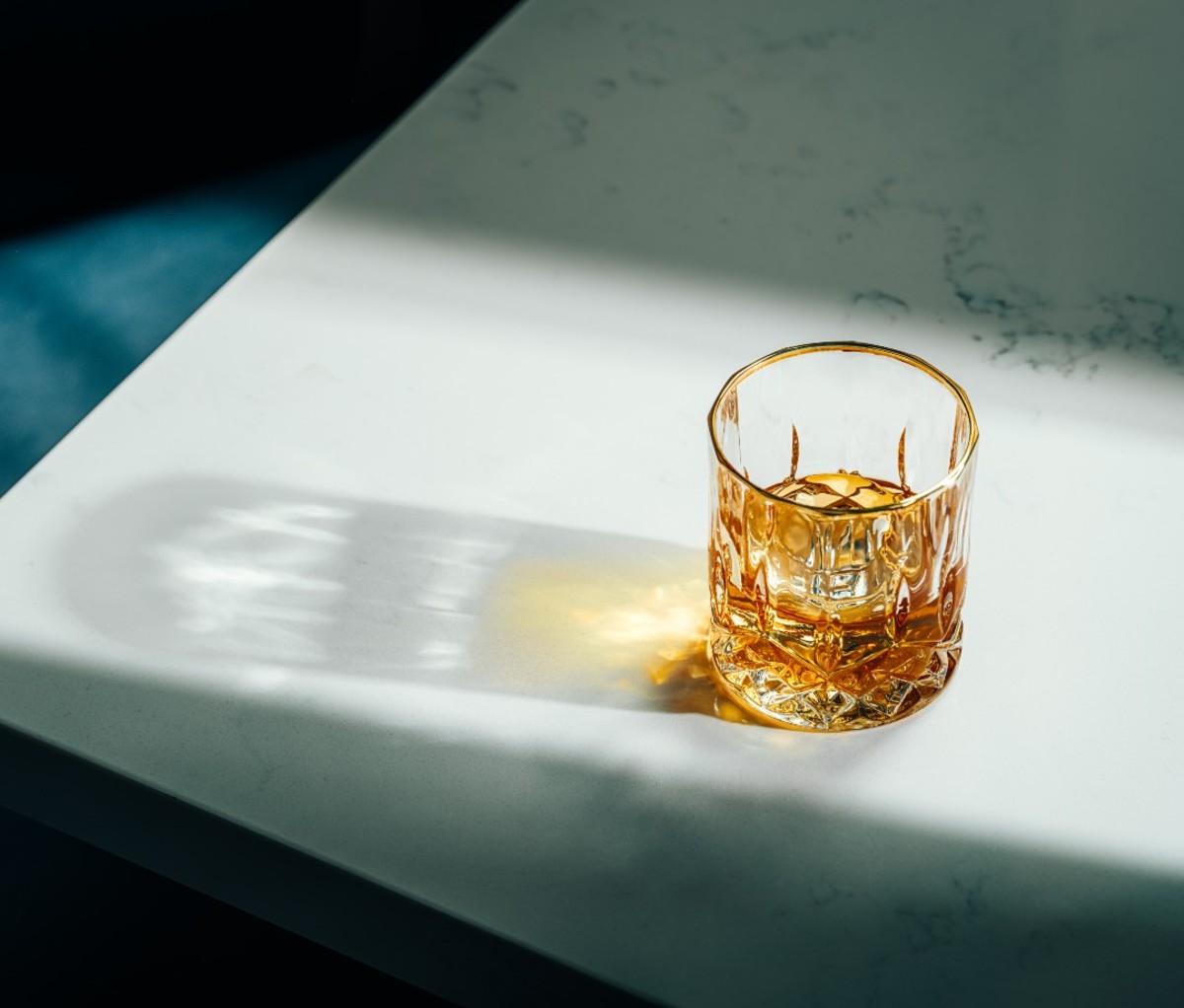 The ultra-aged Jacob's Well is one of two debut bourbons in the James B. Beam Distilling Co.'s new Hardin's Creek line. The other is Colonel James B. Beam Kentucky Straight Bourbon, a 108-proof, 2-year-old bourbon with flavors of vanilla, nuts, caramel, and rich oak. The range of limited-edition whiskeys aims to showcase the next generation of pushing boundaries in whiskey through innovative techniques, ingredients, blending, and age statements. There will be periodic new limited editions within the Hardin's Creek line, which is led by Freddie and his father, seventh-generation master distiller Fred Noe. The father-son team carries on a long legacy of Kentucky distilling that began with their ancestor, Johannes Jacob Beam, in the late 1700s.
In fact, it's Jacob Beam and his pioneering efforts that give this new bourbon its name. In 1795, after moving from Pennsylvania to Central Kentucky, he dug a well on his farm, where he grew corn in abundance. Beam also took advantage of the nearby creek—whose name you can probably guess—to power a mill to grind that corn. With those crucial tools in place, he was able to make whiskey: a trailblazing foray that would eventually grow to become America's biggest, most famous bourbon company, the James B. Beam Distilling Co.
Thanks to Jacob, and the generations of descendants that followed him, countless barrels of bourbon have been made and matured over the years. Their names are familiar and often legendary, from Jim Beam to Basil Hayden to Booker's. Now Freddie, the newest generation and newly appointed master distiller of Fred B. Noe Distillery, is putting his family's story to work in a fresh way with the Hardin's Creek line and this first release. Jacob's Well Kentucky Straight Bourbon encapsulates the past, present, and future of a flourishing bourbon dynasty rooted in expertise, care, and deep pride.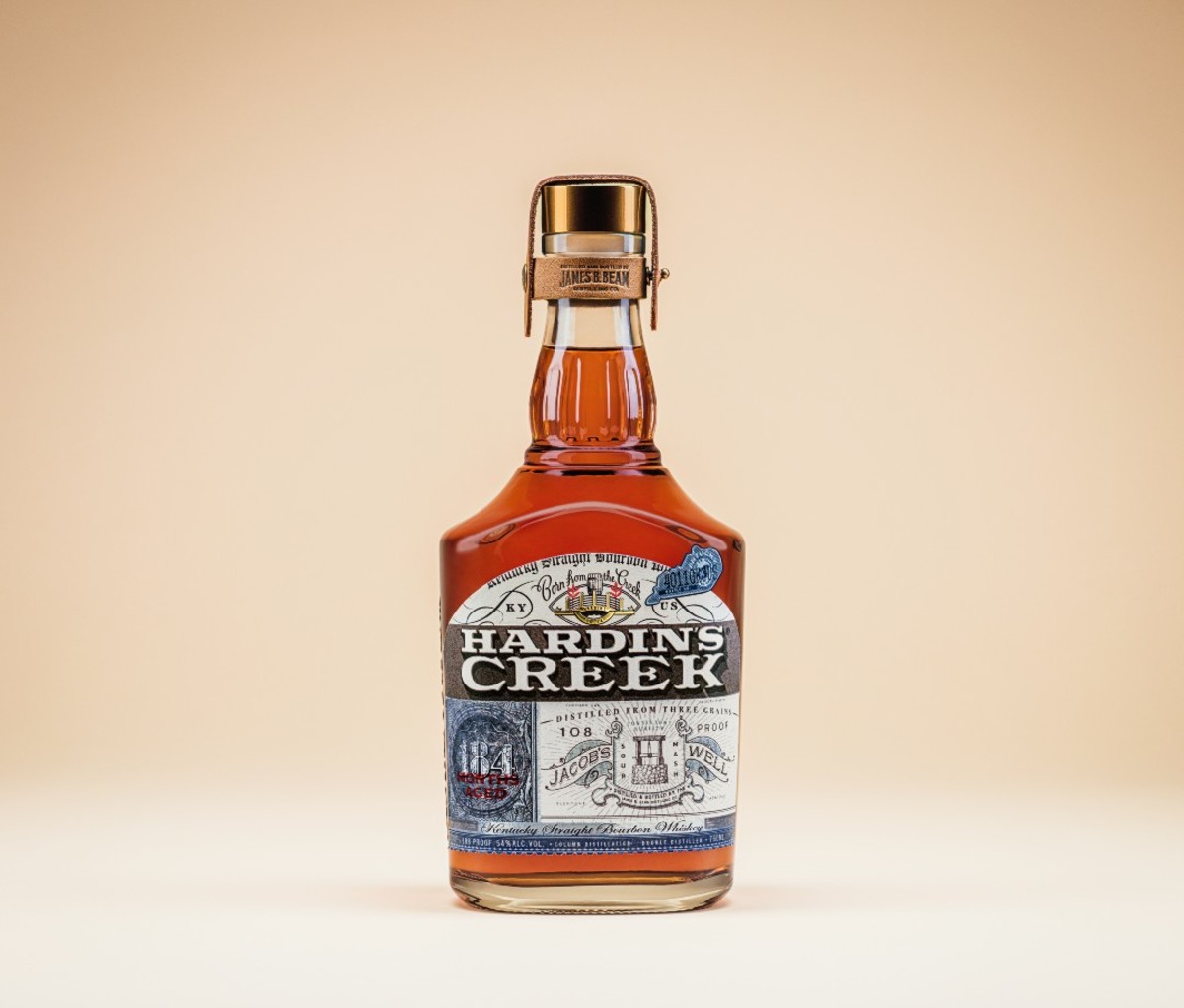 "To be able to honor the creek Jacob landed on and the well he got water from to make this whiskey is a proud moment for me," Noe says. "That visit meant a lot and still does, as I have such a strong passion for honoring my family and all of the master distillers before me. I often wonder what Jacob would think of what became of his journey to Kentucky in the earliest days of America. Establishing roots in Kentucky and becoming a distiller, grain millwright, and farmer set our family on a trajectory to deliver the highest quality whiskey for eight generations. The more I learn about the sacrifices made to keep our family in the whiskey industry…it definitely fuels my passion."
The new Jacob's Well Kentucky Straight Bourbon honors Jacob Beam's true story without elaboration. Similarly, the liquid inside stands on its own as a full-flavored, complex bourbon that needs nothing else to complete it. Jacob's Well combines two of the James B. Beam Distilling Co.'s bourbon mashbills with extra-maturity: its traditional bourbon mashbill, aged for 16 years, and its high-rye bourbon mashbill, aged for 15 years. Together, they create a flavor that's deeply oaky and rich, shot through with plum and vanilla notes, and lingering into a smooth, rounded finish. At 108 proof, the bourbon has serious heft and can be enjoyed for hours neat or on the rocks—or even with a fitting splash of water.
"Jacob's Well is some of the best damn bourbon coming out of this distillery," Freddie says. It's a high bar to set for future Hardin's Creek releases, but one he's sure to meet—thanks in no small part to the long legacy that has led him here.
[$149.99; available at select retailers]
Learn More
For access to exclusive gear videos, celebrity interviews, and more, subscribe on YouTube!