After well over a year of many of us forgoing dining out (not to mention making and eating more than your usual amount of meals at home), what do you have to show for it? Your own perfect sourdough loaf? A home-brewed IPA with your name on it? Neither? Well, guess what? You can hack your way to pandemic productivity by making this loaded whiskey burger. It's so damn good that you'll want to show it off to all your friends… Or hell, you can just make it for yourself. Either way it's one of the simple, go-to burger recipes that'll likely become a staple in your grilling rotation.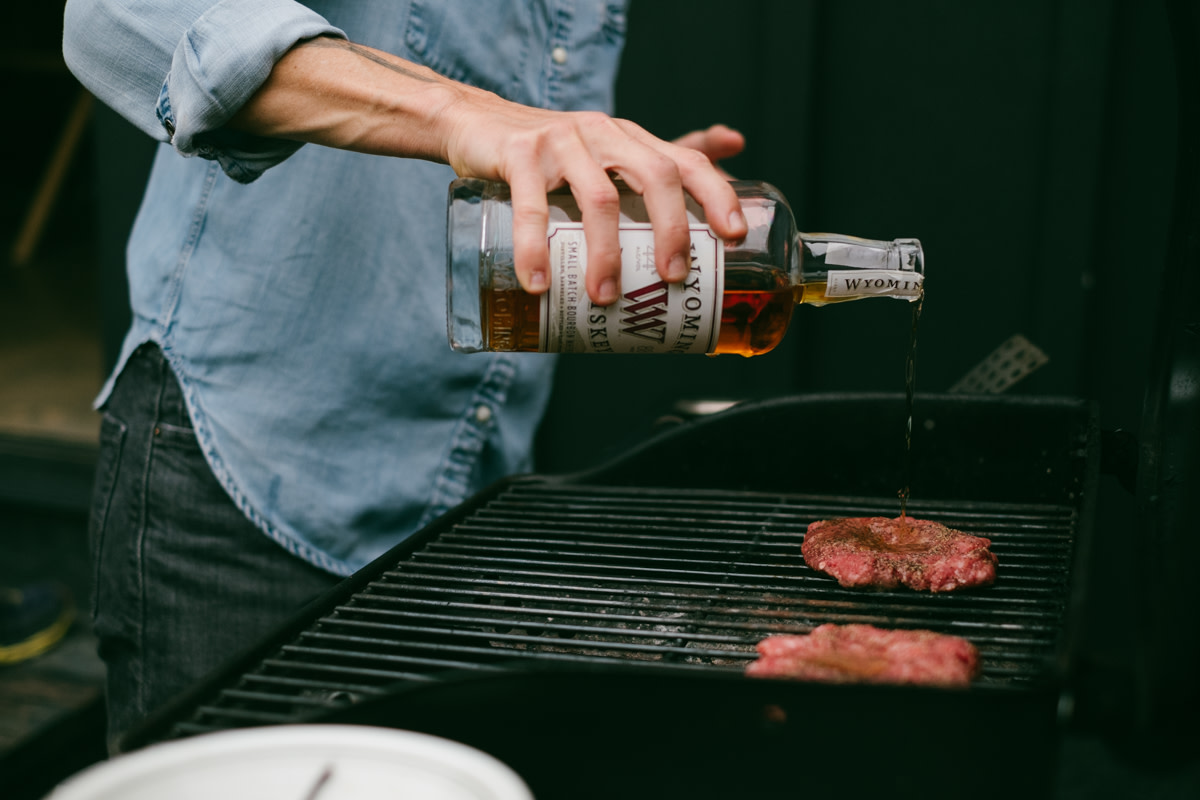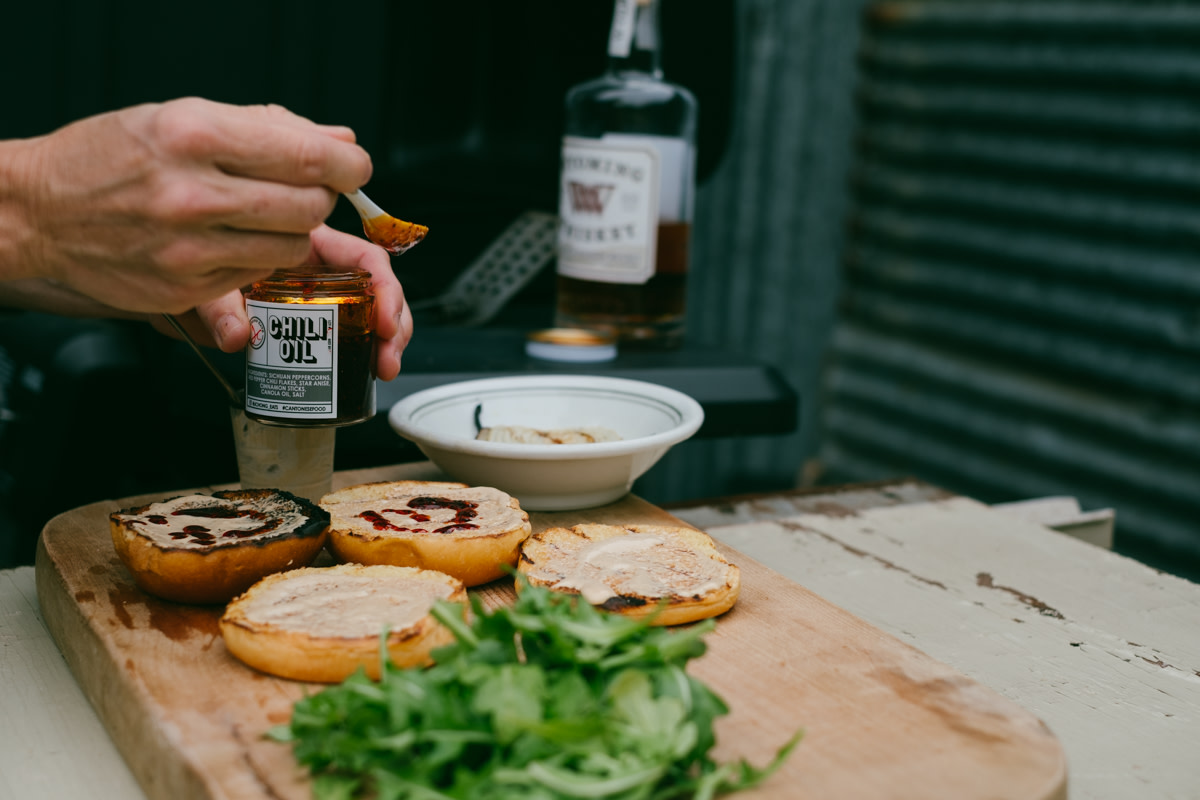 How To Make the Loaded Whiskey Burger
For access to exclusive gear videos, celebrity interviews, and more, subscribe on YouTube!
Ingredients
1 pound of 80/20 ground beef
4 slices cheddar cheese
4 brioche rolls
1 onion, sliced into rings
1 tsp chili oil (we used J Chong's chili oil)
2 tbsp whiskey (1 per burger)
Handful of arugula
Special burger sauce:
1 tablespoon mayonnaise
2 tsp Dijon mustard
1 tsp Worcestershire sauce
1 tsp sriracha sauce
Pinch of salt
How to make it
Preheat grill to medium-high heat.
Form burgers into quarter-pound patties.
Press a depression into the burger with your thumbs.
Brush onion slices with olive oil, and season with salt and pepper to taste.
Place onion slices on grill for 10 minutes.
Add patties to the grill.
Douse burgers with whiskey, aiming to get some to land in the thumbprint.
For medium burgers, cook for 3 minutes on one side, then flip and cook for another 3 minutes.
Add cheese with 1 minute to go.
Lightly toast bun on grill.
Smear special sauce on bun.
Drizzle chili oil on bun.
Plate up the burger, make sure to chew.