The difference between looking pretty good and looking like you've been carved from stone like Michelangelo's David, but with bigger pecs, is consistency. You need to consistently train with the proper intensity, note how you fuel up and recover, and understand which supps provide the best bang for your buck. Stick to that routine and you'll be in head-turning shape year-round.
When it comes to supps, this all hinges on consuming ingredients that have been shown to work. For example, caffeine anhydrous should be included in any solid thermogenic, as it increases energy and enhances focus. Secondly, ensure that whatever you take is backed by clinical studies.
Supplements promoted as the holy grail of fat loss are often underdosed and ineffective.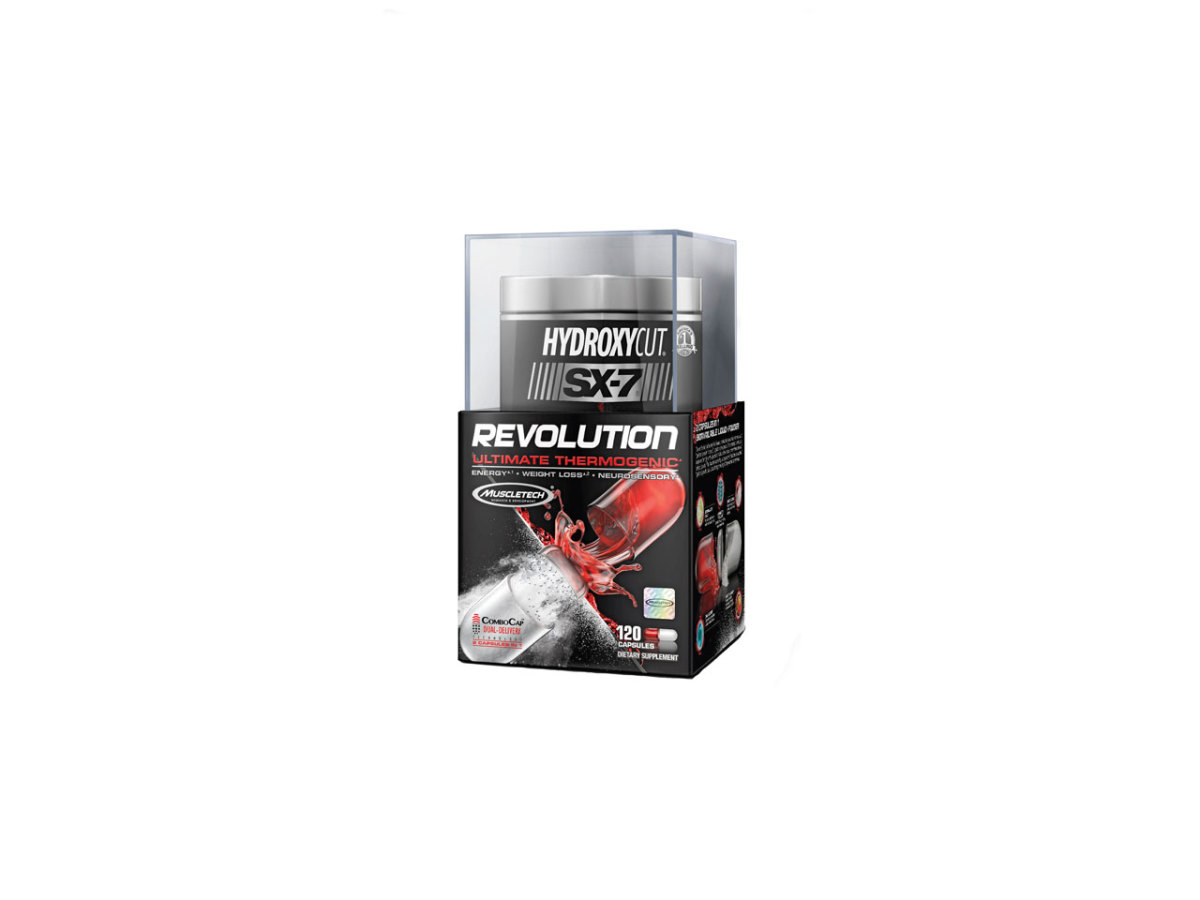 While no weight supplement is a replacement for solid nutrition and training, adding Hydroxycut SX-7 Revolution to your plan can help you lose weight and increase your energy. Certain supp ingredients are preferably delivered as either a liquid or powder. Hydroxycut SX-7 Revolution's dual-capsule combination pill combines the power of liquid and powder in one pill. With an impermeable membrane that keeps the high-purity ingredients separate, its dual capsule maintains the integrity of the ingredients by suspending them in their preferred states.
Some guys would shrug that little detail off, but the details are what separate the leaders from the followers.
Oh, and as for the science:
Hydroxycut SX-7 Revolution delivers the weight-loss ingredient C.canephora robusta, which has been tested in two separate studies. In the first study, subjects lost an average of 10.95 pounds in 60 days with a low-calorie diet. In a second study, subjects lost 3.7 pounds in eight weeks with a calorie-reduced diet and moderate exercise.