Food & Drink
Light, Refreshing Low-ABV Cocktails Perfect for Day Drinking
Save the stiff cocktails to enjoy with Old Man Winter. The summer months are for the porch pounders—those light and refreshing low-ABV cocktails that you can enjoy in the sun without getting burned by a heavy pour of something 80-proof-plus.
Making a well-balanced, low-ABV cocktail involves the same bartending principles you'd use to concoct a boozier drink. You're looking to match fresh citrus, herbs, or syrups against a bitter agent like an Amaro or Genepy or something complex such as a vermouth or a liqueur, says Beau Harris, a certified sommelier and master mixologist at Ziggy D'Amico's Whiskey Bar & Diner in Naples, Florida.
"A word of caution though," notes Harris. "The lower the ABV on a spirit, the higher the sugar levels tend to rise—so show restraint when it comes to sugary syrups, crèmes, and sweeter liqueurs or you could end up with too cloying of a cocktail."
The following favorite cocktails from top bartenders around the country are light on booze but big on flavor. No hangovers here.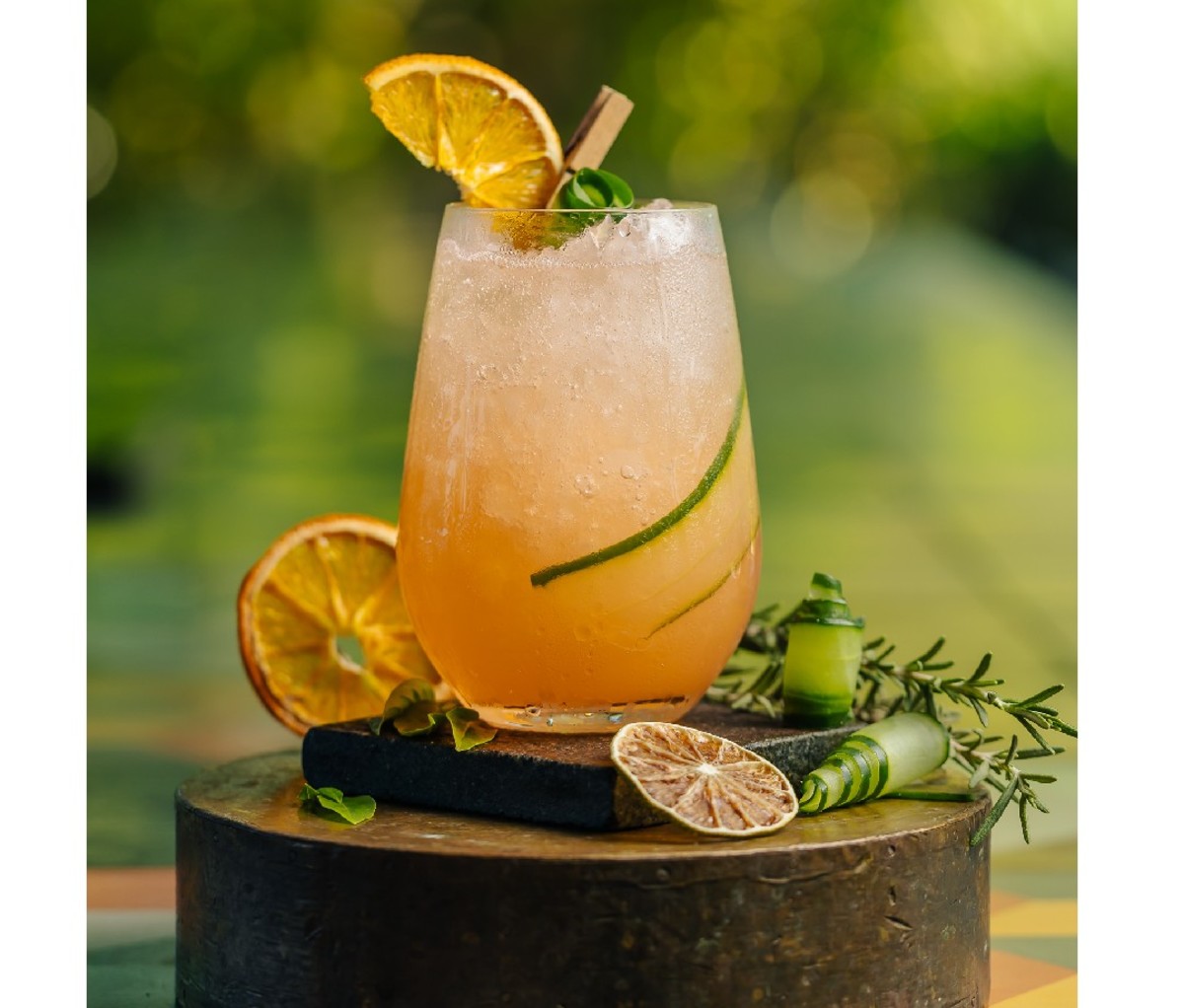 1. The California Sunset
Perfect for poolside sipping, this cocktail is bursting with citrus notes, grapefruit, and lime, and the muddled cucumber adds crispness, says Roberto Marín who created the drink for Cocina Milagro, a poolside restaurant at Andaz Mayakoba Resort Riviera Maya.
Ingredients
1 oz Las Californias Gin Citrico
0.3 oz Aperol
1 oz lime juice
3 cucumber slices
Club soda
Instructions
Muddle cucumber in a rocks glass
Add ice and incorporate gin, Aperol, and lime juice
Fill with club soda
2. Le Club 55
For this riff on a spritz, you'll use Lillet Blanc, which, as an aperitif, has a low-ABV yet is complex. "Lillet has a beautiful flavor profile with notes of honey, flowers, and candied orange," says Max Bratter, bar manager at Waypoint in Cambridge, MA.
Ingredients
2 oz Lillet Blanc
3 dashes orange bitters
0.5 oz lemon juice
Club soda
Lemon twist for garnish
Instructions
Fill a Collins glass with crushed ice.
Add the Lillet Blanc, orange bitters, and lemon juice.
Top with club soda.
Give a quick stir with a bar spoon or long straw.
Cut the zest of a lemon, creating a lemon twist. Then, twist the peel over the glass to release the oils and then drop in the glass.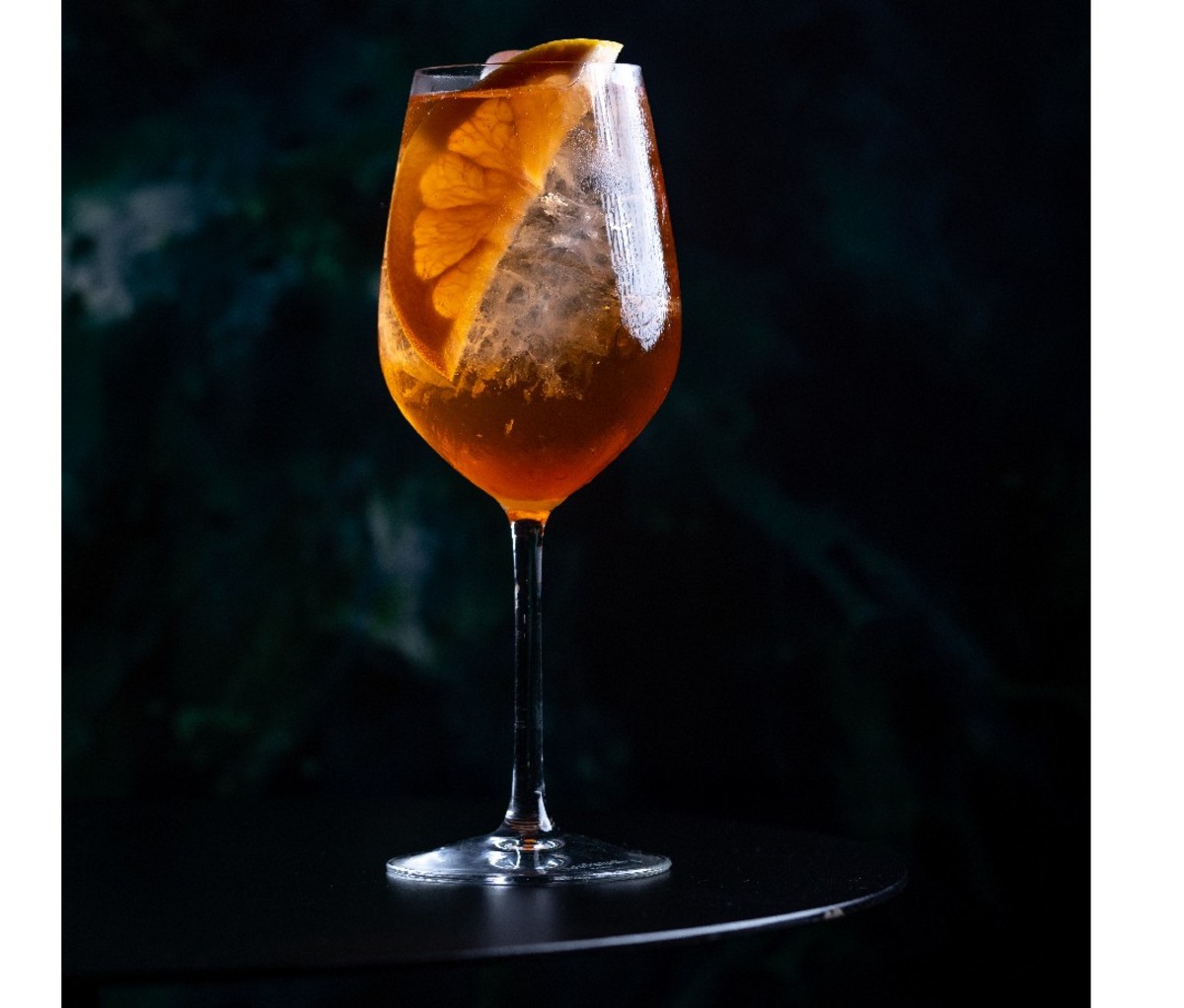 3. Borderless Spritz
This effervescent spritz tastes complex, but it's easy to assemble and the blood orange fizz comes from San Pellegrino Aranciata. "The minerality and acidity of the wine and the sharp texture of the Signani marry perfectly together, with the Aranciata bringing in a bittersweet brightness," says Death & Co. mixologist and owner Alex Day. It's an easy one to scale for a group, too.
Ingredients
1 oz Singani 63
1.5 oz dry white wine such as sauvignon blanc or vinho verde
0.25 oz fresh lemon juice
1 teaspoon of Campari
San Pellegrino Aranciata
Grapefruit wedge for garnish
Instructions
In a wine glass, measure ingredients except for the San Pellegrino Aranciata.
Top with ice so that the glass is 3/4 full.
Stir with a bar spoon until cold.
Top with San Pellegrino Aranciata.
Stir once more to mix and then garnish with a grapefruit wedge.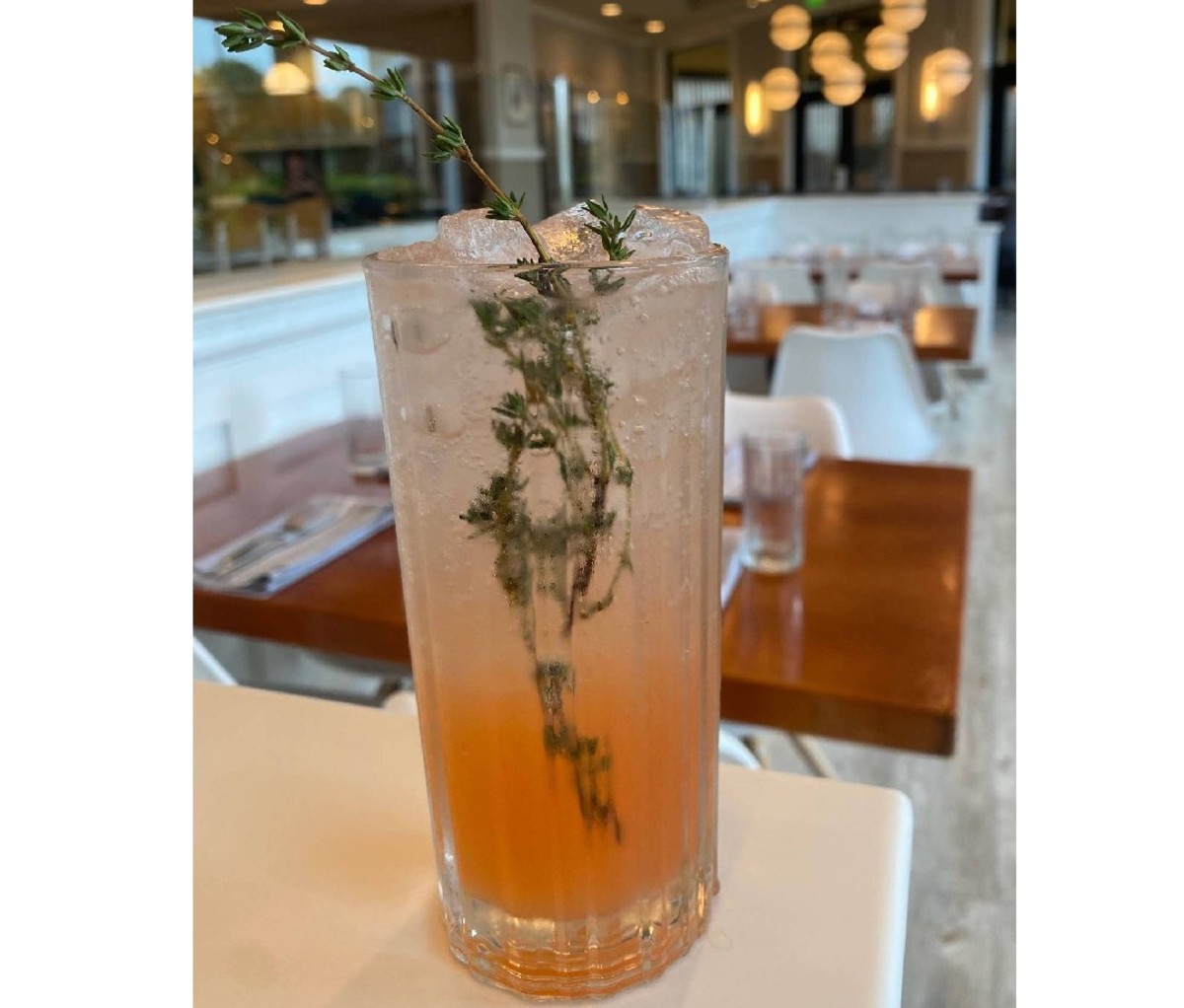 4. Summer Thyme
For a low-ABV version of a gimlet, Beau Harris of Ziggy D'Amico's Whiskey Bar & Diner cuts the gin in half and supplements it with a little Aperol (which has only an 11 percent ABV) and adds in fresh thyme springs. "These slight changes add bitterness and freshness to the drink while diluting the alcohol for a long summer sip," he says.
Ingredients
0.75 oz McQueen and the Violet Fog gin
0.75 oz Aperol
0.75 oz thyme syrup*
1 oz fresh lime juice
0.5 oz fresh grapefruit juice
Dry tonic water like Fever Tree
Thyme sprigs for garnish
Instructions
To make the thyme simple syrup, add 1 cup sugar and 1 cup water to a saucepan along with a large bunch of washed thyme sprigs. Let simmer for 15 minutes. Strain thyme from syrup and store the simple syrup in a sealed glass jar in the refrigerator for up to two weeks.
In a shaker tin, add all liquid ingredients except the tonic water and shake vigorously for eight to 10 seconds.
Strain over fresh ice in a highball glass and top with tonic water. Garnish with fresh thyme sprigs.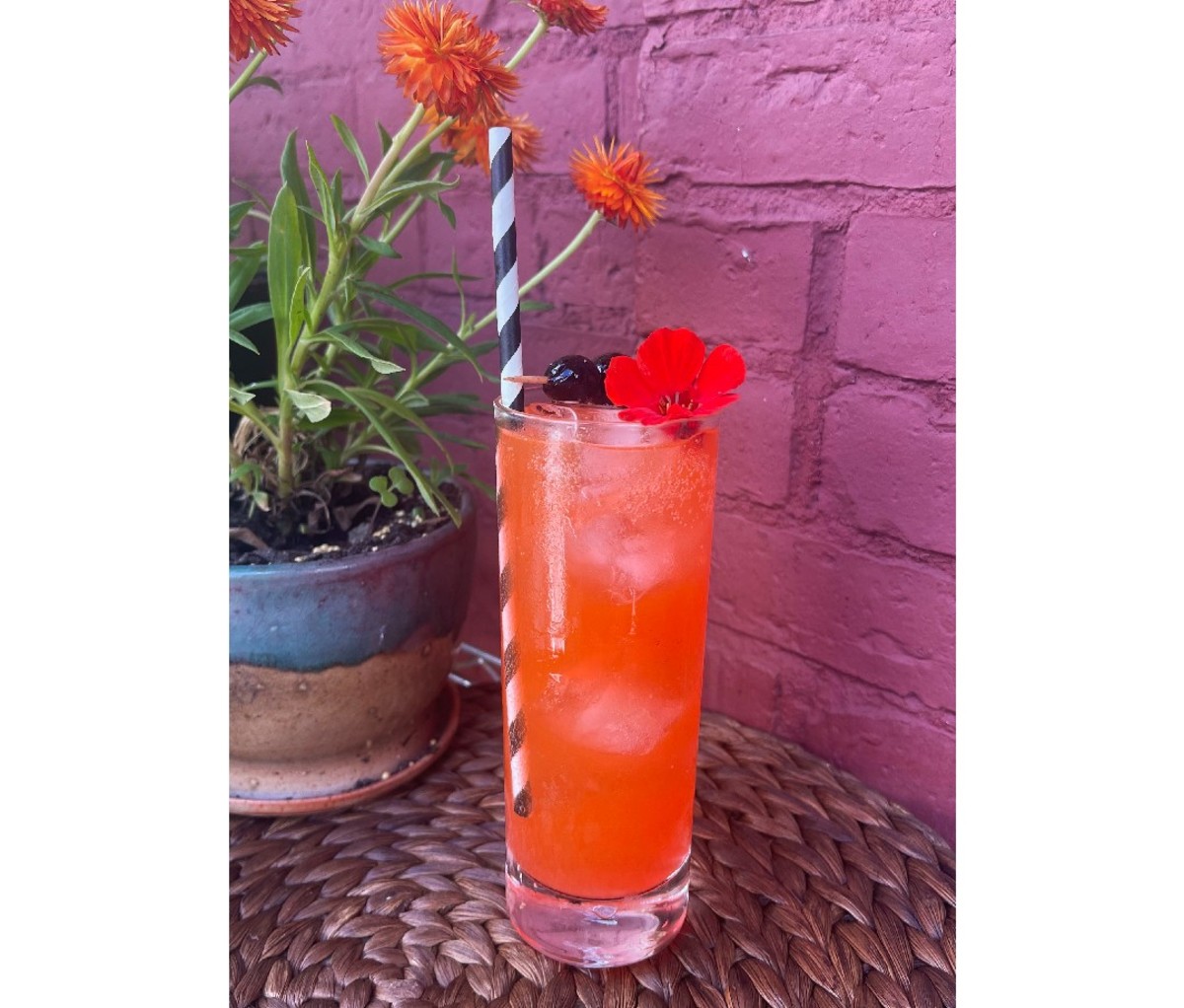 5. Wanderlust Spritz
A bergamot citrus liqueur and an easy-to-make honey syrup create a bright and herbaceous spritz that doesn't rely on any boozy mixers, says Sylvi Roy, bar manager at Twelve, a new modern-American restaurant opening this summer in Portland, ME.
Ingredients
0.5 oz Aperol
0.5 oz Italicus Rosolio di Bergamotto
0.5 oz local honey syrup
1.5 oz sparkling wine
1.5 oz club soda
2-3 dashes Peychaud's bitters
1 lemon wedge
Instructions
To make honey syrup, add equal parts honey and hot water together and stir well. This will prevent the honey from solidifying as it gets cold.
Add all liquid ingredients to a Collins glass or large wine glass.
Squeeze lemon wedge into glass, making sure to remove any seeds. (Toss lemon wedge)
Add ice and garnish with edible flowers and dark cherries, or fresh fruit like strawberries.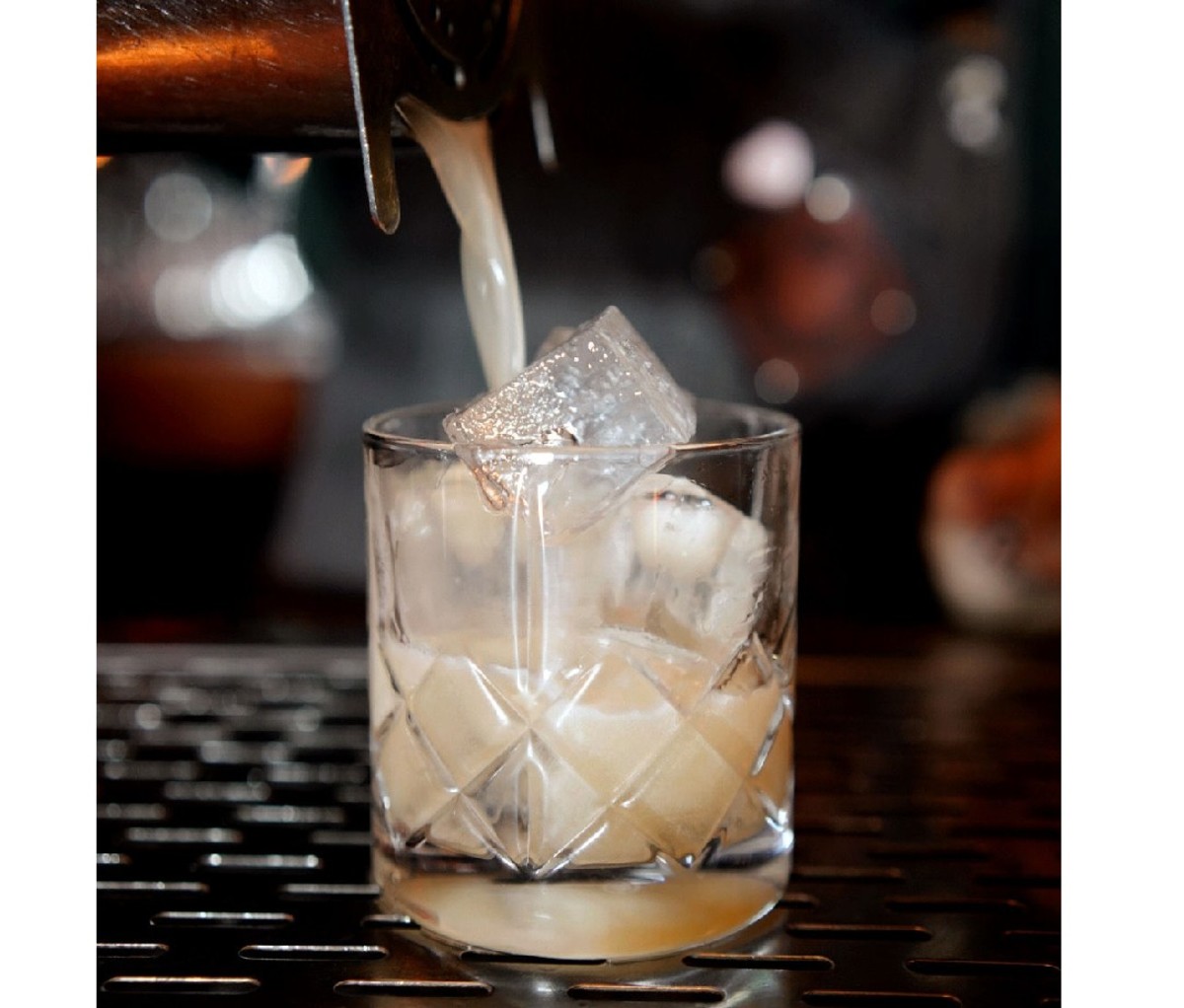 6. Easy, Tiger
This easy bourbon sipper is inspired by the classic punches enjoyed in Prohibition-era speakeasies or "blind tiger" bars, says head bartender Laura Unterberg of The Fox Bar & Cocktail Club in Nashville, TN. "Bitter rhubarb and spicy ginger perfectly complement the warm caramel notes from American whiskey and find a refreshing acidic balance from white vermouth and fresh lemon juice."
Ingredients
0.5 oz Old Grand Dad Bourbon
0.5 oz Cocchi Americano
0.5 oz Zucca Rabarbaro Amaro
1 bar spoon of honey
0.5 oz lemon juice
2 oz ginger beer
Instructions
Build all ingredients in tin. Add a small pinch of sea salt, five to six ice cubes and shake hard.
Top with 2 oz of spicy ginger beer.
Strain into a chilled glass over fresh ice.
Garnish with a candied lemon wheel.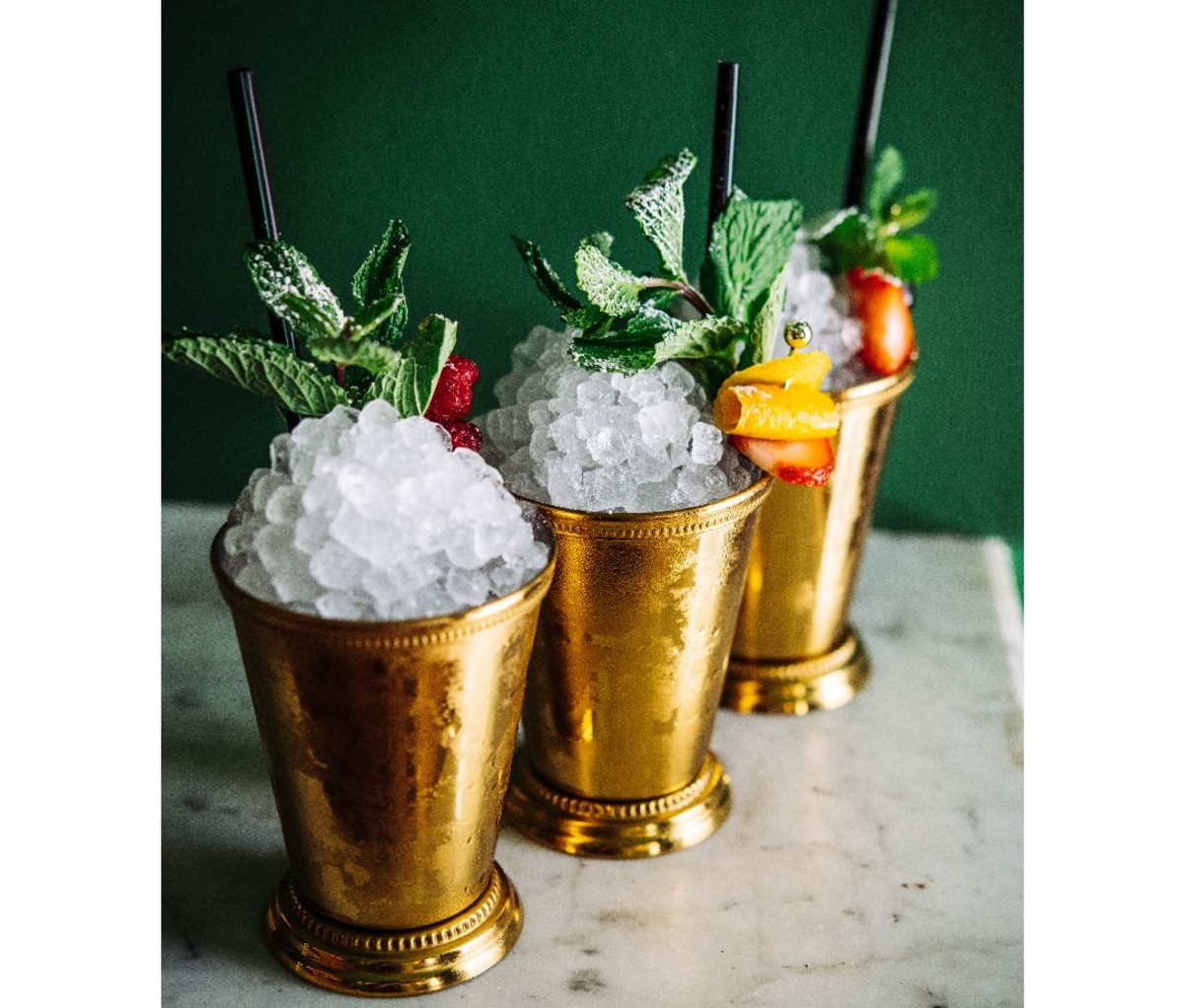 7. King's Cobbler
Rhubarb and strawberry are a dream dessert pairing, and it turns out the rhubarb in the Zucca Rabarbaro amaro works really well with strawberry too, says Neal Bodenheimer, owner of Cure, a cocktail bar in New Orleans. The King's Cobbler is a sour-style cobbler cocktail with lots of flavor.
Ingredients
1⁄2 strawberry, hulled
2 oz Zucca Rabarbaro amaro
0.75 oz simple syrup
0.75 oz fresh lemon juice
Fanned strawberry for garnish
Instructions
Muddle the strawberry in a shaker tin.
Add the Zucca, lemon juice, and simple syrup.
Fill the shaker with ice, shake until chilled, and double-strain into a double old-fashioned glass filled with crushed ice.
Garnish with the strawberry fan.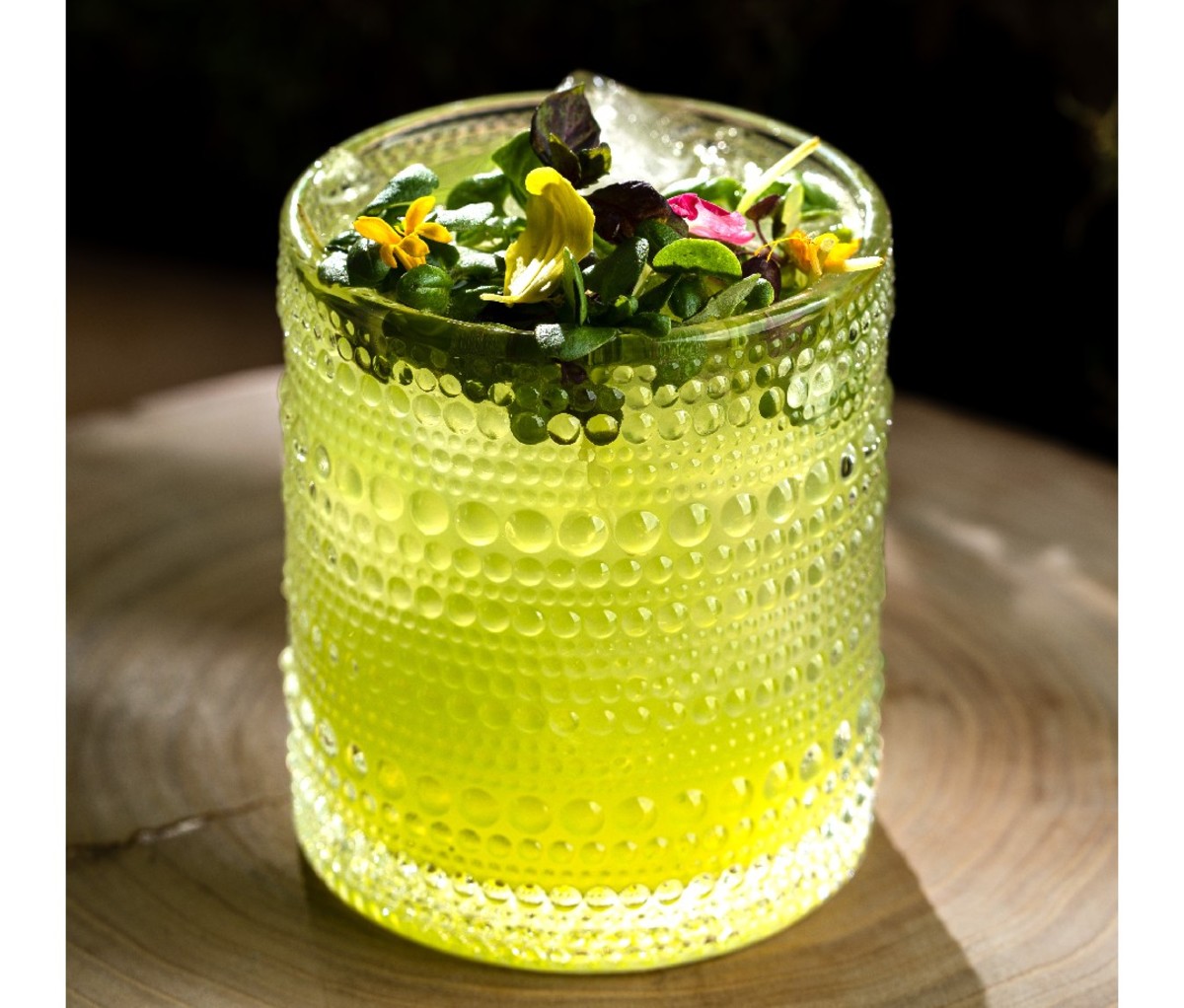 8. La Tierra
Consider this recipe your go-to for a light margarita. Carla Lorenzo, the corporate beverage director for DTLA'S Hotel Figueroa cut down on the tequila significantly and added Seedlip Spice 84. "Often, when you cut the spirit by that amount, the drink can become unbalanced, however the Seedlip Spice is a non-alcoholic spirit that very much behaves like liquor in a cocktail," Lorenzo says.
Ingredients
0.5 oz Seedlip Spice 94
0.5 oz Bianco Tequila
0.5 oz Cointreau
0.25 oz Marie Briottet Bergamot liqueur
0.75 oz lime juice
1 oz agave
Large handful arugula
Instructions
Muddle arugula.
Add all ingredients into a shaker tin with ice and shake.
Double strain into a rocks glass over fresh ice.
9. Piccadilly Circus
This summer cooler is a refreshing summer cocktail made with Pimm's, which is a gin-based cordial with a low-ABV. It's a fun, more complex play on the Pimm's cup, says Cyrus Batchan, owner of Camphor in downtown LA.
Ingredients
Three cucumber wheels
1 oz Pimm's
1 oz Aperol
0.75 oz lemon juice
0.5 oz simple syrup
Splash of tonic
Garnish with cucumber wheels
Instructions
Muddle three cucumber wheels in a small mixing tin.
Add the remaining ingredients except for the tonic water and shake.
Pour into a Collins glass filled with ice and top with tonic water.
Finish with two cucumber wheels.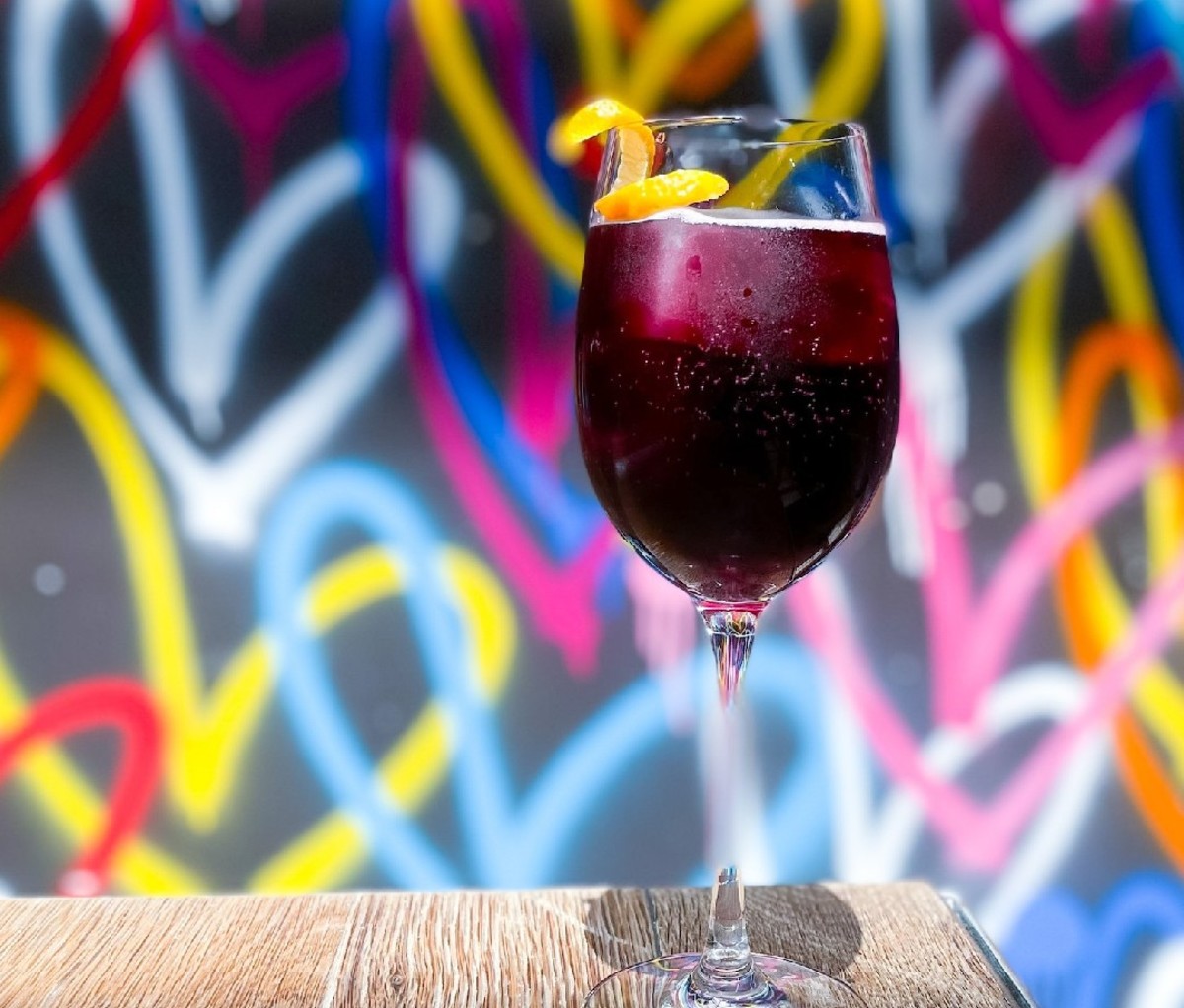 10. Sunset Spritz
This drink follows the format of a spritz, but instead of a 40 percent ABV spirit, Phil Collins, bartender at NoMo Kitchen in New York City uses Lo-Fi Gentian Amaro that clocks in at a 17.5 percent ABV. "The flavor of the amaro is very bold with hints of hibiscus, grapefruit, and ginger," Collins says. "Lambrusco is a chilled sparkling red wine which allows for some red wine sipping in the summertime and offers this spritz some dark berry notes."
Ingredients
1 oz Lo-Fi Gentian Amaro
1 oz Pom Juice
4 oz Lambrusco
Orange twist for garnish
Instructions
Add all ingredients to a wine glass with ice.
Garnish with an orange twist.
For access to exclusive gear videos, celebrity interviews, and more, subscribe on YouTube!