The Macallan's year of spotlight seems to be picking up steam. After several rounds of record-breaking vintage sales and the public opening of a newly renovated distillery, the Scottish single malt brand has announced that later this year it will be releasing its oldest whisky ever: a 72-year-old single malt from the 1940s.
It is inconceivably rare to find whisky distilled in the 1940s still in the cask. Whisky evaporates (you may know it as the angel's share) at different rates in different climates, but in Scotland that rate is around 2% annually. That means that, unless something unique and improbable happens, the average cask will dry out at the 50 year mark.
Seventy-two means something almost magical happened for more than two decades, keeping enough whisky around for an incredible vintage release.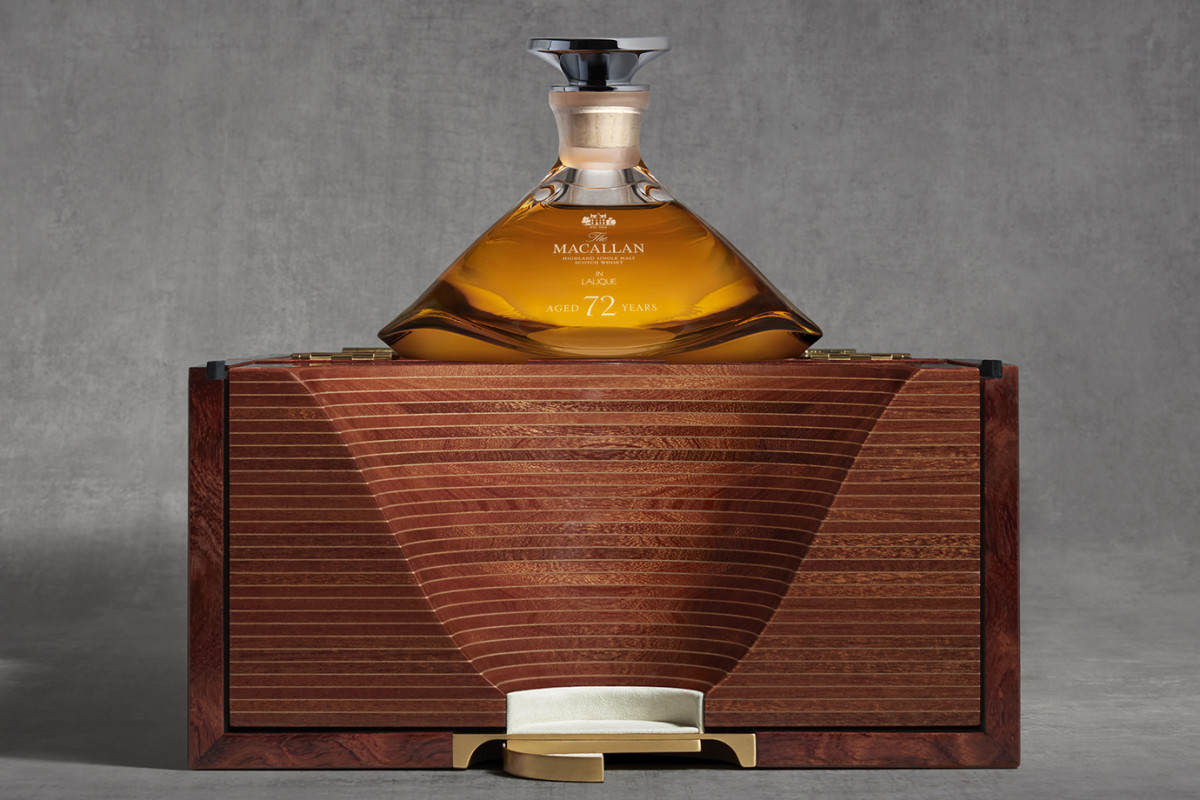 Of course, rarity like that doesn't come cheap. It comes in at a staggering price of $65,000 in the U.S., for just 750 ml. of liquid, encased in the gorgeous Lalique decanter you see above.
Macallan is no stranger to old whiskies—it released half a dozen rare vintages in the Six Pillars Lalique series over the last decade, including a gorgeous 65-year-old single malt also distilled in the 1940s. That whisky, which we tasted, was incredible.
The 72 could be even better. The timing for the special bottling, which is also being referred to as the "Genesis Decanter," is meant to help promote recently revealed improvements to the Macallan estate, including the distillery, its storage houses, and the visitor experience. We haven't gotten to try this one yet (you can be damn sure we'll brag about it if we get the chance) but for now here's what Macallan said about the rare dram in a release:
"For its seventy-two years of maturation, the deceptively light colour hints that this is not an ordinary single malt. Reminiscent of a time gone by, it carries an exquisite balance of strong, sweet oak with the peaty spirit shaping its refined character. The whisky delivers surprise after surprise as aromas of fruit follow distinctive hints of peat, all the way through to the back of the mouth where it is finished off with a lingering hint of rich fruit and oak."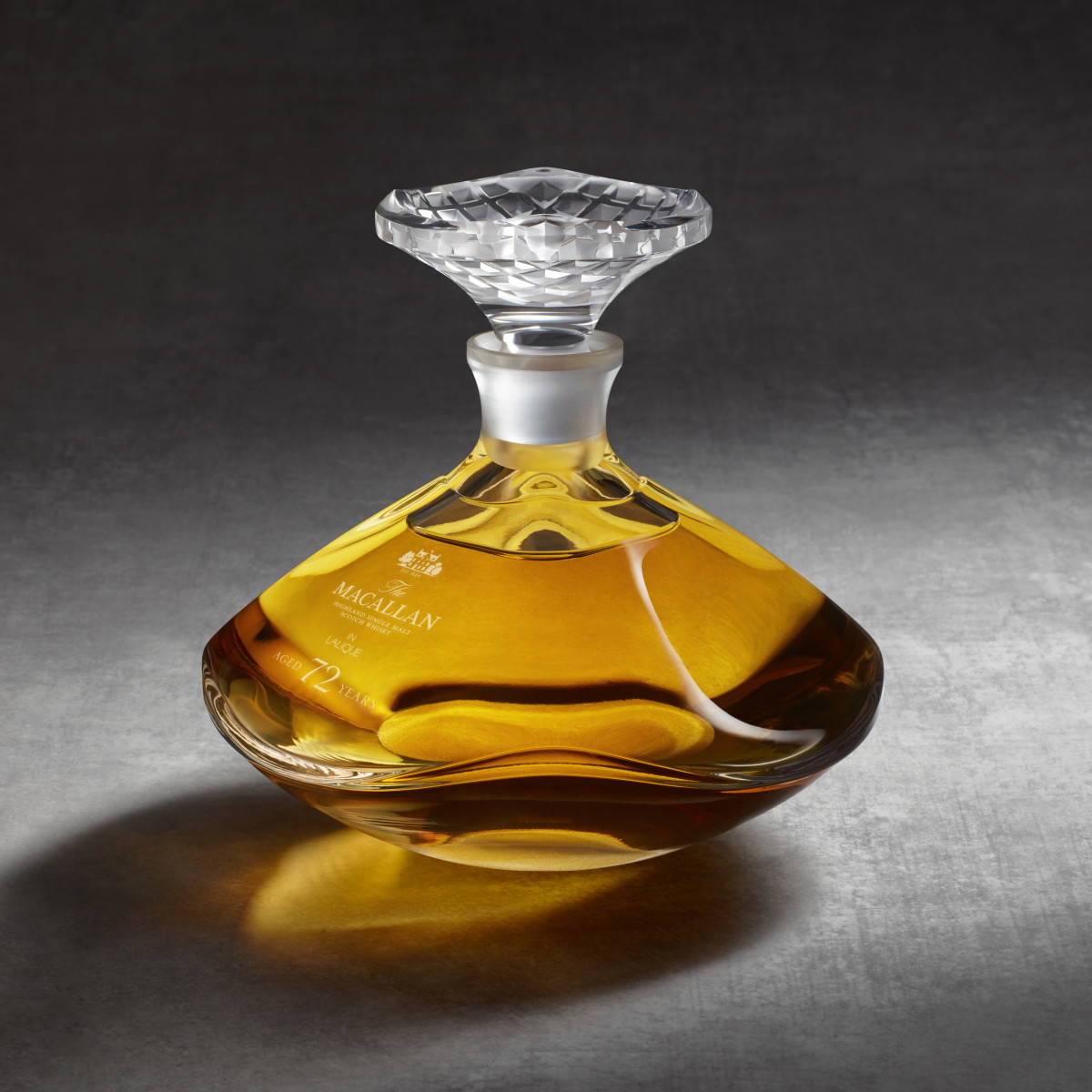 Earlier this year, Macallan released a 50-year-old version, which will be easier to find (and nearly half the price).
One thing's for sure: it's a worthwhile price to pay to know that the whisky inside the bottle is the real McCoy. Some rare third-party whiskeys have been identified as fake news over the past year.
The bottles will be released in August, and honestly, if you have to ask where to find them, we doubt you'll be able to get one.
For access to exclusive gear videos, celebrity interviews, and more, subscribe on YouTube!