Climbing Kilimanjaro seems like it'd be an easier feat than getting the recommended nine servings of fruits and vegetables in every day. It's daunting—especially if you're trying to jam 'em all in one or two meals. And you've probably got questions—like: Do fruits and vegetables really deliver that much of a health boom? Does getting more in your diet really make that much more of a difference? And what do nine servings of fruits and vegetables look like spaced out in every meal?
Well, to start from the beginning, yes—fruits and vegetables really are supremely important for your health. Research shows a direct correlation with higher intakes of fruits and vegetables and better fitness and ability to ward off disease. The unique blend of vitamins, minerals, phytochemicals, antioxidants, and other nutrients specific to each fruit and vegetable can help protect your body from disease (in addition to making your brain sharper, heart stronger, and skin healthier). The fiber from the fruits and vegetables can help lower cholesterol and keep you full longer, to boot.
The USDA guidelines aren't random, either. Brand-new research from the University of Warwick found that 7.8 million deaths around the globe could be prevented each year if people ate more fruits and vegetables; and the more you eat, the lower your overall risk for heart disease, stroke, cancer, and premature death. The sweet spot? Eight servings, though we suggest you shoot for nine.
Nine servings of fruits and vegetables can be broken up into about 2.5 cups of vegetables and about 2 cups of fruit per day.​ If you divide these numbers up throughout your meals, you're looking at eating at least 1 serving of fruit and vegetable at each. Generally speaking, 1 serving is considered about 1 cup raw, ½ cup cooked, or 2tbsp dried.
Your main focus is variety. The classes of vegetables include dark leafy greens, red and orange, legumes (beans and peas), and your starchy vegetables (russet potatoes, sweet potatoes, corn). You want all of them. Each color and class has its own bevy of benefits. To help make this all a bit simpler, follow these tips and sample meal plans.
9 ways to help you get 9 servings of fruits and vegetables a day
Eat your vegetables first. You'll fill up on the good stuff and not have too much room for the less-than-healthy stuff.
Make half your plate non-starchy vegetables (like asparagus, broccoli, cucumber, spinach, mushrooms, peppers, and tomatoes).
Eat fresh fruit as your dessert. Top it with vanilla Greek yogurt to add creamy texture and sweetness similar to ice cream.
Mix a bell pepper, onion, and spinach into your morning scrambled eggs.
Throw in a serving of greens into your fruit smoothie.
Focus on getting at least 1 serving of vegetables and fruits at every meal—not all at once.
Challenge yourself to get the recommended 9 a day. This will turn your focus on what you can have instead of looking at what you can't (or really what you should be eating less of).
Try eating plant-based protein 1 day each week.
Eat the colors of the rainbow every week. Think: red bell peppers, oranges, corn, broccoli, eggplant, etc.
Follow this example 3-day meal plan, then create your own variations using our blueprint.
Our imagined guy:
175 lb, 5'10", 35- year-old active male
Recommended baseline macros:
Calories: 2,600–2,800
Protein: 1.7g/kg body weight = 135g protein daily, 27g per meal (20% of total calories)
Carbs: 357–385g (55% of total calories)
Fat: 72–77g (25% of total calories)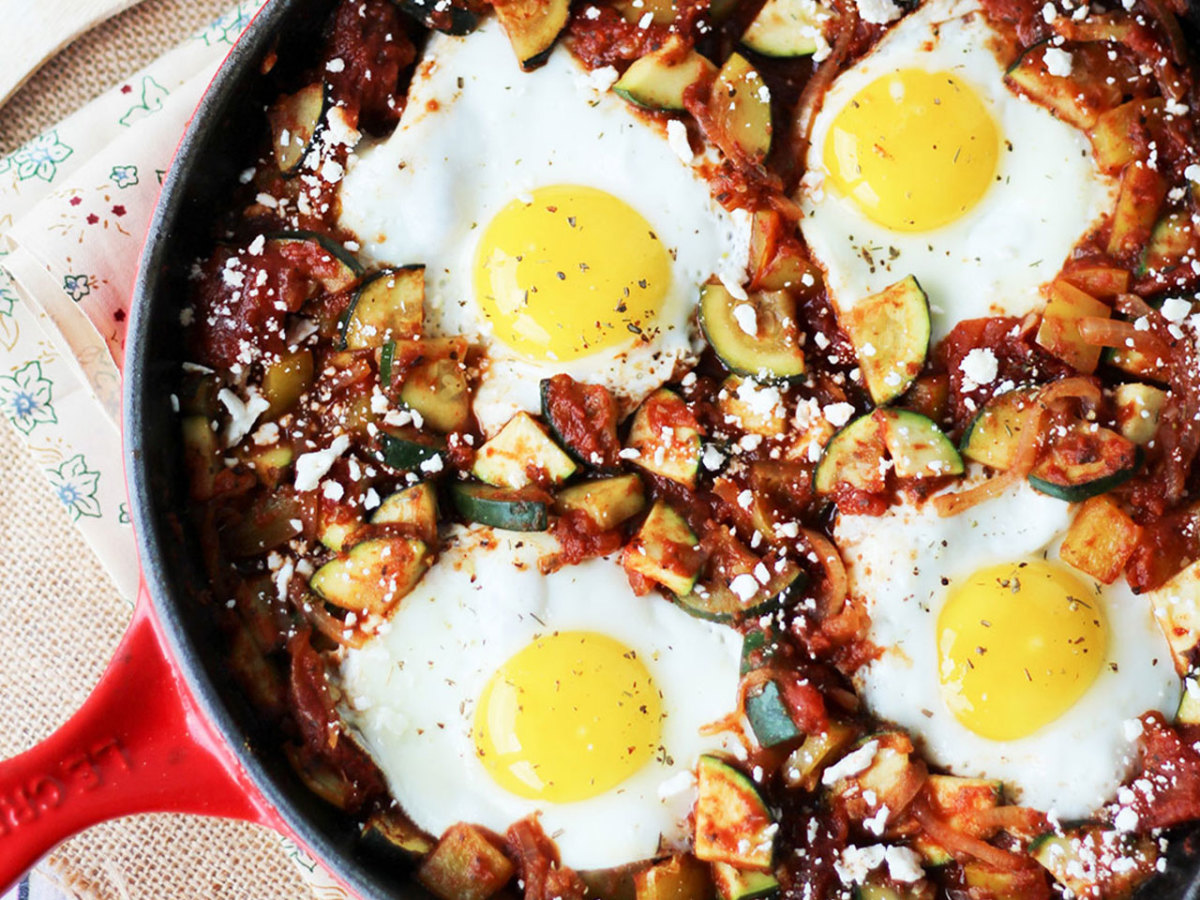 Sample meal plan 1
Breakfast
Huevos Rancheros*
1 whole-wheat bagel with 2 tbsp reduced fat cream cheese
1.5 cup fresh pineapple (30g) (2 servings of fruit)
*Serves 2 (serving size: 2 eggs with ½ cup bean mixture)
Ingredients
– 2 tsp canola oil
– ½ cup chopped red bell pepper
– ½ cup chopped tomatoes
– 4 cloves garlic, minced
– 1 cup cooked black beans (can be canned, no salt added)
– 1 tablespoon white wine vinegar
– Dash of hot sauce
– 2 tablespoons chopped cilantro
– black pepper to taste
– 4 eggs
– 2 tablespoons chopped scallions
– 8 tablespoons salsa
Directions
1. Heat the oil in a large nonstick skillet over medium heat. Add red peppers, tomato, and garlic; stir occasionally and cook until tomatoes have softened, about 4 minutes. Add black beans, vinegar and hot sauce. Continue to cook and stir until heated through and peppers are soft. Add cilantro and season with pepper and set aside.
2. Heat a small omelet pan or sauté pan over medium heat. Apply cooking oil spray to the pan and cook each egg however you'd like (scrambled, over medium, poached). Transfer to plate and add ½ cup of the bean mixture onto the egg. Repeat until all of the eggs have been cooked. Top with scallions and salsa.
Nutritional info (per serving):
Calories: 255
Fat: 12g
Carbs: 15g
Protein: 22g
Mid-morning snack
6 (squares) graham crackers with 2tbsp natural almond butter
Lunch:
2 roasted portobella mushrooms
¼ avocado
1 cup quinoa
2 cups spinach sautéed in 1 tsp olive oil
Snack
6oz vanilla Greek yogurt
1 cup mixed berries
¼ cup low-sugar granola
Dinner
Vegetable stir-fry:
Spray pan with cooking spray and sauté

5oz extra-firm tofu

in a little soy sauce with ½ cup shredded carrots, ½ cup snap peas, ½ cup water chestnuts, ½ c bean sprouts, onion, and garlic
1 cup brown rice
2 tbsp low sodium soy sauce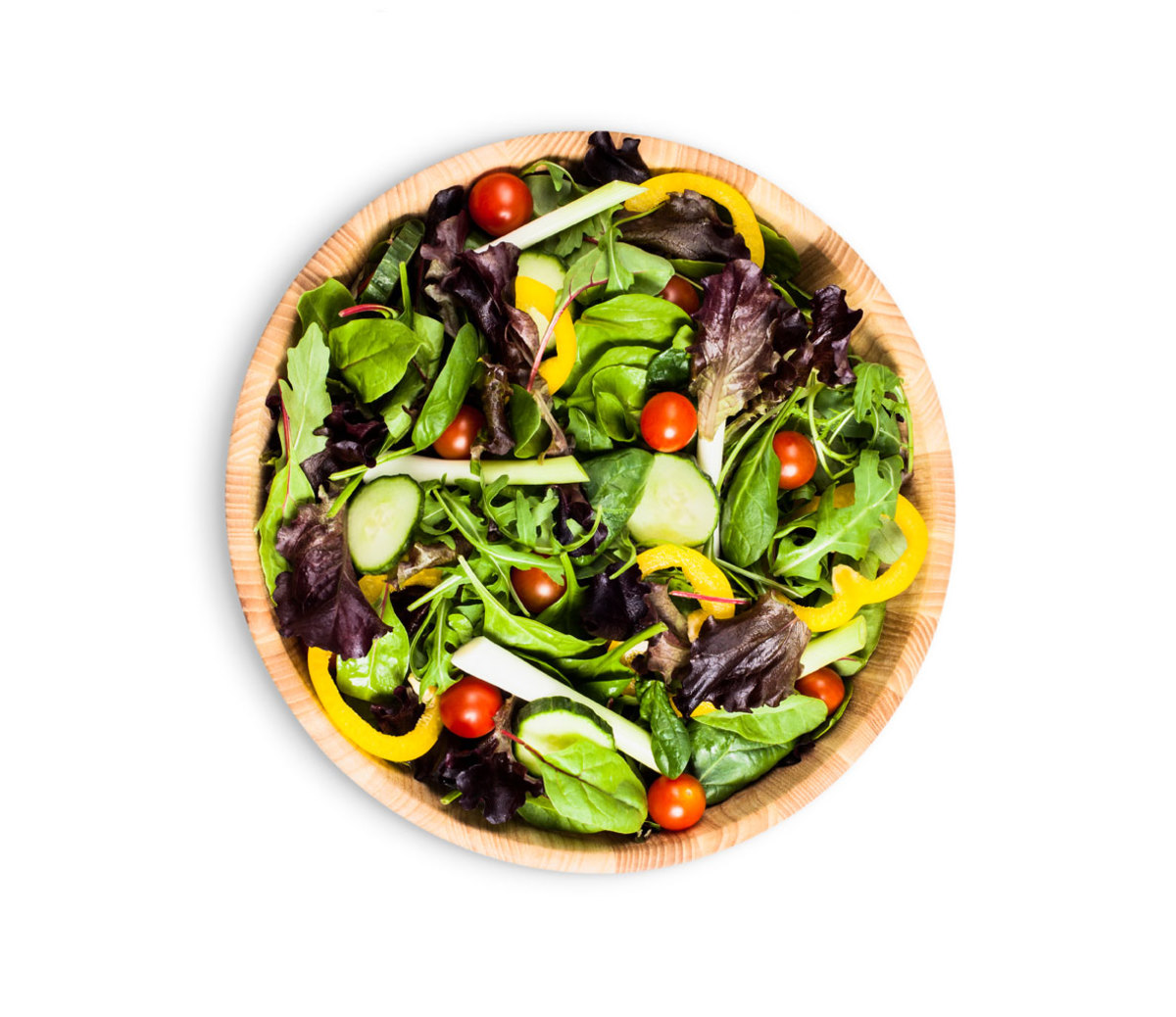 Sample meal plan 2
Breakfast
3 corn tortillas + 3 scrambled eggs
2 tbsp salsa
1 banana
Mid-morning snack
1/3 cup hummus
½ cup pita chips
½ cup bell peppers and cucumbers
Lunch
4oz tuna
4 cups salad greens
1 cup total of vegetables (carrots, peppers, cucumbers, broccoli, onions, etc)
1/3 cup black beans
6oz sweet potato
¼ cup low fat balsamic vinaigrette dressing
Snack
1 cup almond milk (unsweetened)
¼ cup trail mix
Dinner
Baked ziti with roasted vegetables
Serves 4 (serving size: 1 ½ cup)
Ingredients
– 4 cups cooked ziti pasta
– 1 cup zucchini, diced
– 1 cup squash, diced
– 1 cup red pepper, diced
– 1 cup red onion, diced
– 1 cup carrot, diced
– 1 cup part-skim ricotta
– 2 cups tomato sauce, low sodium
– ½ cup part-skim mozzarella cheese, shredded
– 4 tbsp parmesan cheese
– Cooking spray
Directions
1. Place vegetables in single layer on two baking sheets sprayed with vegetable cooking spray. Roast at 400 degrees F for 15-20 minutes, stirring once. Once vegetables and pasta are cooked, fill 4 individual casserole dishes each with 1 cup ziti.
2. Top each casserole with ¾ cup roasted vegetables. Layer each with ¼ cup ricotta cheese and ½ cup tomato sauce.
3. Sprinkle 2 tbsp mozzarella cheese and 1 tbsp parmesan cheese over each casserole.
4. Bake at 350 degrees for 20-30 minutes, or until heated through and cheese is melted.
Nutritional info (per serving):
Calories: 385
Carbohydrate: 50g
Protein: 23g
Fat: 7g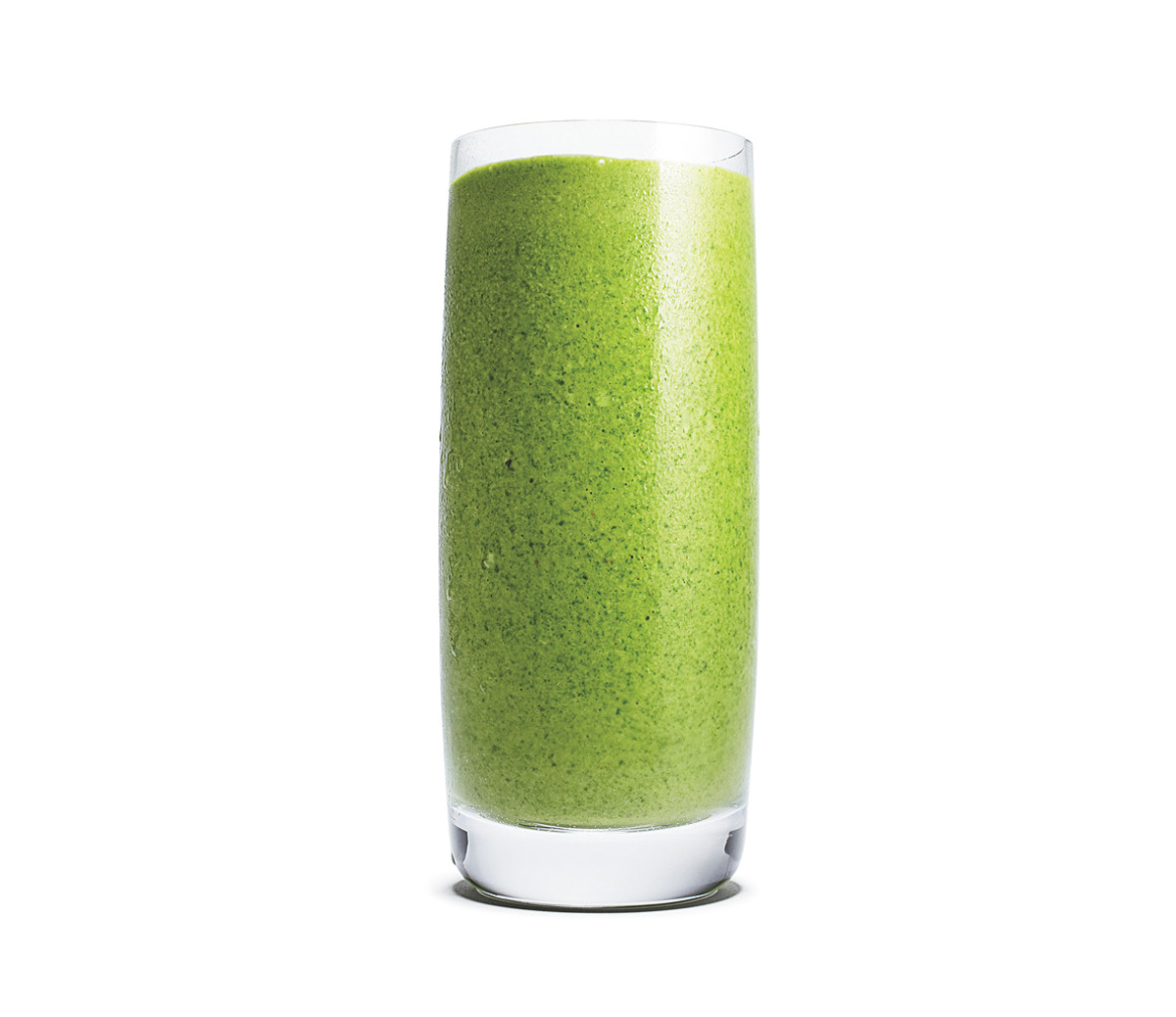 Sample meal plan 3
Breakfast
Cinnamon apple oatmeal*
2 hard-boiled eggs
*Serves 1 (serving size: 1 cup)
Ingredients
– ½ cup old-fashioned or quick-cooking oats
– 1/3 cup apple juice concentrate
– 2/3 cups water
– 1/2 teaspoon cinnamon
– 1/4 cup dates (diced)
Directions
Combine oats, apple juice concentrate, water, and cinnamon in a saucepan. Bring to a simmer, then cover and cook 4 minutes. Remove from heat and stir in dates. Let stand 2 minutes before serving.
Nutritional info (per serving):
Calories: 312
Fat: 2.9g
Protein: 7g
Carbs: 66g
Mid-morning snack
1 grapefruit
20 whole-grain crackers
1 cup cottage cheese
Lunch
½ cup chicken salad on whole-wheat wrap with lettuce and tomato
1 cup roasted broccoli
1 cup pretzels
Snack: Green smoothie
– 2 cups fresh spinach
– 2 cups almond milk, unsweetened
– 1 large apple, cored, any variety
– 1 banana
– ⅓ cup rolled oats
– 2 tbsp avocado
– 1/2 teaspoon ground cinnamon
Dinner
4 oz salmon
1 cup wild rice
1 cup asparagus
For access to exclusive gear videos, celebrity interviews, and more, subscribe on YouTube!