Food & Drink
Meet the Rebel Whiskey Distillers Breaking All the Rules
A group of whiskey distillers are breaking from tradition in all the right ways.
Batch #1: BLACKENED AMERICAN WHISKEY
Ultimate Heavy Metal Mash-up
Imagine a glass of water sitting next to a giant speaker and convulsing with the thump of each beat—doomph, doomph, doomph. That movement is, essentially, the idea behind Blackened American Whiskey, a collaboration between metal masters Metallica and the late master distiller Dave Pickerell. The company calls the process Black Noise. It's a way to enhance the aging process of its whiskey through what's called "acoustic cavitation," wherein low-frequency soundwaves—emanating in this case from custom-designed Meyer Sound subwoofers—lead to the formation of tiny, air-filled cavities in the whiskey that subsequently implode. When that happens against the side of a barrel, it allows the whiskey to penetrate the charred insides like tiny liquid needles, artificially accelerating the aging process. It may sound like a gimmick, but the results for Blackened are deep, dark, and delicious.
"Any time there's extreme innovation in an industry that honors tradition, there's always going to be skepticism," says master distiller and blender Rob Dietrich, who took over for Pickerell in 2018. "But when I came onboard and looked at a barrel that had been treated and one that hadn't, I could see the difference, and the taste just blew me away."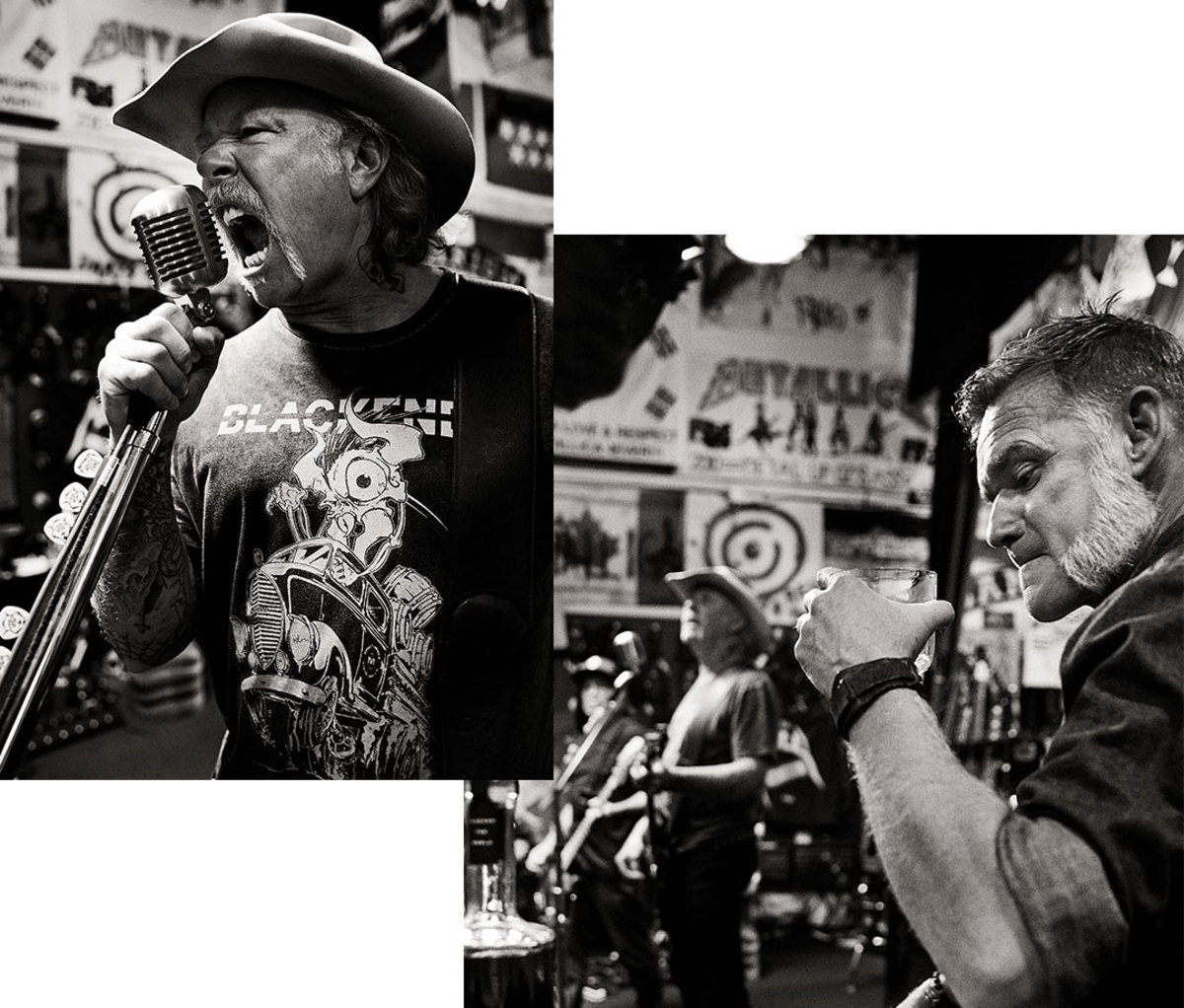 Each batch that undergoes the patent-pending Black Noise treatment is blasted with a playlist chosen by one of the members of Metallica, and you can listen to the same music (we're imagining "Fade to Black") while sipping the whiskey. Last year, the company came out with a cask-strength version. For the band's 40th anniversary this year, they're working on a special release. "Metallica has such a heavy-hitting, bass-forward sound," Dietrich says. "I can't imagine a better band for this type of whiskey collaboration."
Batch #2: JEFFERSON'S BOURBON
Whiskey World's Weatherbeaten Wonder
Montana's John Long Mountains aren't an ideal place for aging a barrel of premium whiskey—at least by traditional measures. The bare peaks spend much of the year caked in snow, and the summer sun beats on the hillsides like a cosmic broiler. Yet here I am, anxiously awaiting Trey Zoeller, the founder of Jefferson's Bourbon, to tap into a weathered, 53-gallon oak barrel that's been resting atop a rolling foothill for the last 18 months. The cracked wood is discolored and the steel rings are covered in rust. It's a miracle the whiskey hasn't leaked out onto the wildflower-covered slopes below.
"Well, let's see if the juice is any good!" Zoeller says as he taps into the barrel with a cordless drill. The barrel is sitting on the 6,600-acre Ranch at Rock Creek, a polished dude ranch 90 minutes southeast of Missoula. The reason for placing it up here in these extreme conditions, as Zoeller readily admits, is that the Ranch at Rock Creek is a damn nice place to visit, complete with horseback riding, fly-fishing, and broad Rocky Mountain vistas. But Zoeller also has a mad scientist's curiosity for experimenting with barrel-aging to see how the different local conditions affect the whiskey's maturation process.
"There's no real terroir in whiskey," Zoeller says. "The process of distilling grains burns off most of the flavor, so the only way you can dramatically change the profile is by changing the aging process." Among other places, Zoeller has barrels "resting" in a duck blind in Louisiana and a winery in California. What begins as the same clear whiskey ends as a dramatically different aged spirit in each location.
"You honestly never know what you're going to get," Zoeller tells me as we hike up to the Montana barrel. Zoeller, who lives in Louisville, Kentucky, grew Jefferson's Bourbon into an industry darling through exactly this type of experimentation. One of the company's best-selling products is Jefferson's Ocean, a bourbon that's aged at sea for 18 months. Zoeller got the idea when he was hanging out with his friend Chris Fischer, a shark biologist and founder of Ocearch, an organization that tags great whites. The Ocearch team regularly heads out on tagging expeditions and Zoeller wondered what might happen to the whiskey if it was sloshing around in the tropical heat for a few months. So he convinced Fischer to let him strap three barrels on the deck of Ocearch's 124-foot ship.
What came back was a young whiskey, in terms of its actual age, but one that tasted far older and more complex, full of caramel notes and a briny sweetness like aged rum. It was delicious. Zoeller soon figured out a way to commercialize the process by putting dozens of barrels on cargo ships with routes that cross the equator during their months-long journeys. Today, Jefferson's has 20 products in its lineup, including a bourbon rested in French oak barrels that previously held cabernet wine and a barrel-aged Manhattan cocktail. Jefferson's Ocean, however, is still the company's most popular whiskey.
"When you have a story to tell about why it tastes the way it does, drinkers get it," Zoeller says. "It just gives more meaning to it." Creating a story through whiskey is the allure that drew the Ranch at Rock Creek to Jefferson's Bourbon. Zoeller had some informal connections to the resort and after a visit he found himself shipping two full whiskey barrels to the property (there's another tucked into a stage-coach used for tours). After Zoeller taps the hilltop barrel, whiskey starts pouring out in a tiny stream, dark and viscous. When we sample it, Zoeller seems surprised. "It did exactly the opposite of what I thought it would do," he says. "Because it was stationary and cold for so long, I didn't think it would do much." There's a spiciness to it, but it's not harsh. Zoeller attributes the accelerated maturation to the sometimes ferocious winds on the ridgeline. The gales may have hit the platform with enough consistent force to create a vibration that caused the whiskey inside to slowly turn over and react with charred insides of the barrel.
When you have a story to tell about why it tastes the way it does, drinkers get it.
The ranch has plans to grow its own rye this year, and create a sort of estate-grown whiskey. But this barrel will stay up here another year at least, until it reaches its peak, so to speak. The other barrels that Zoeller has stashed around the country will never hit store shelves, but the lessons he draws from them will help him craft new whiskeys with unique flavors.
"Sixty-eight percent of whiskey is maturation," he says, "And maturation is not really a science, it's an art, and that's what's fun for me."
That's also why bourbon drinkers are so promiscuous, like wine drinkers. They don't have one bottle, they have 10 or 20, and they want to be able to share the story behind them when they drink."
The wind blows. The barrel vibrates. Zoeller takes another sip of the rare mountaintop whiskey, then offers his final verdict: "And this is a good story."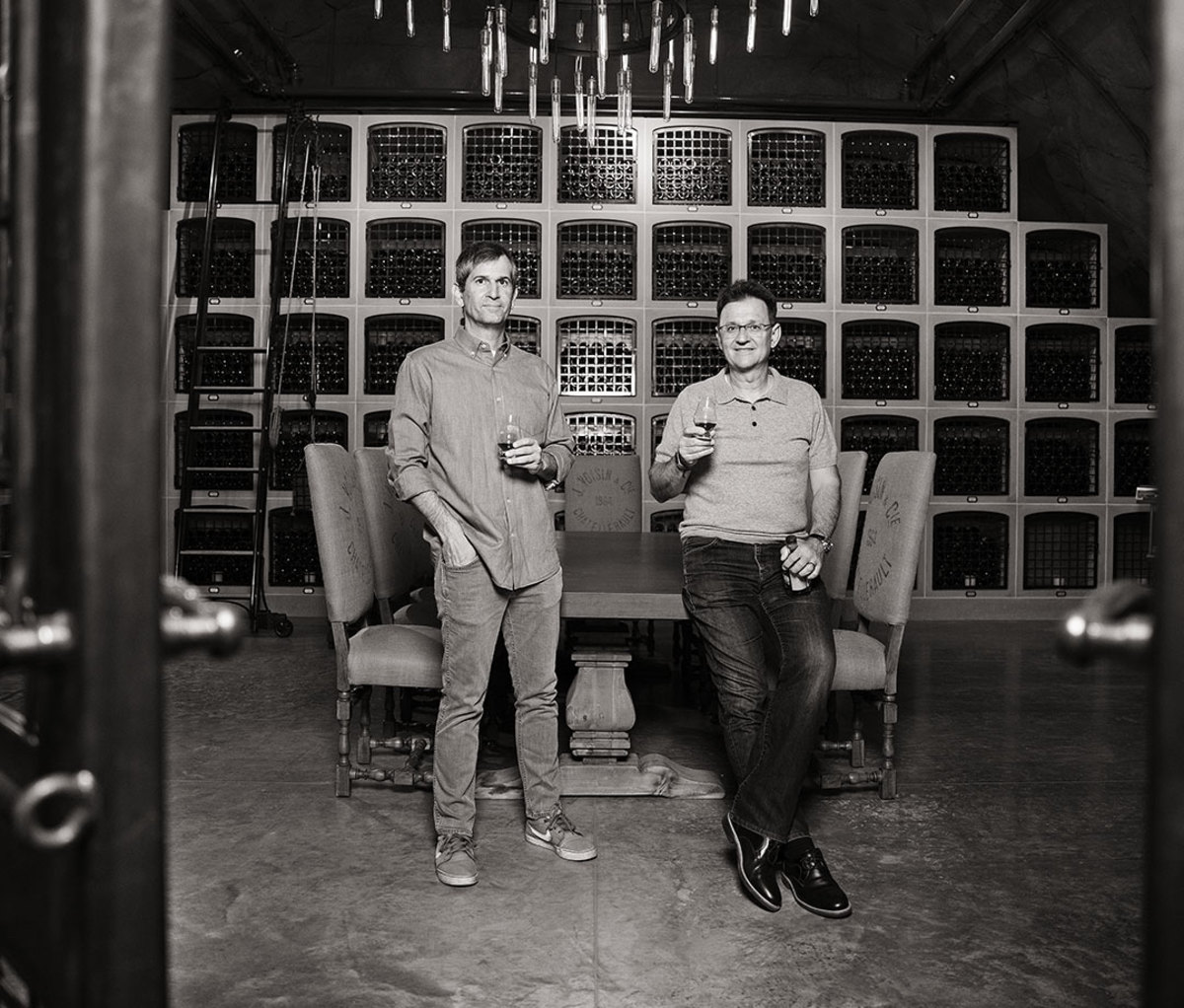 Batch #3: BESPOKEN SPIRITS
Two Guys in a Hurry to Grow Old
Aging whiskey in charred oak barrels is a fickle pursuit, full of unforeseen variations that can turn a batch from superior to swill without warning. Three years ago, materials scientist Martin Janousek became convinced there was a better way. With colleague Stu Aaron, and investors including Derek Jeter, he set out to devise a method that could be repeated and measured to ensure accuracy.
The result is Bespoken Spirits, a company that claims to be able to create 17 billion unique combinations of flavor and aroma in whiskeys (and other spirits). The process involves toasting and charring microstaves, essentially a barrel that's deconstructed into toothpick-like pieces, then adding those to whiskey in what the company calls its ACTivator (a portmanteau of aroma, color, and taste). In the machine, Bespoken controls temperature, pressure, and churn rate, among other variables, to produce the equivalent of a decade-old whiskey in just 72 hours.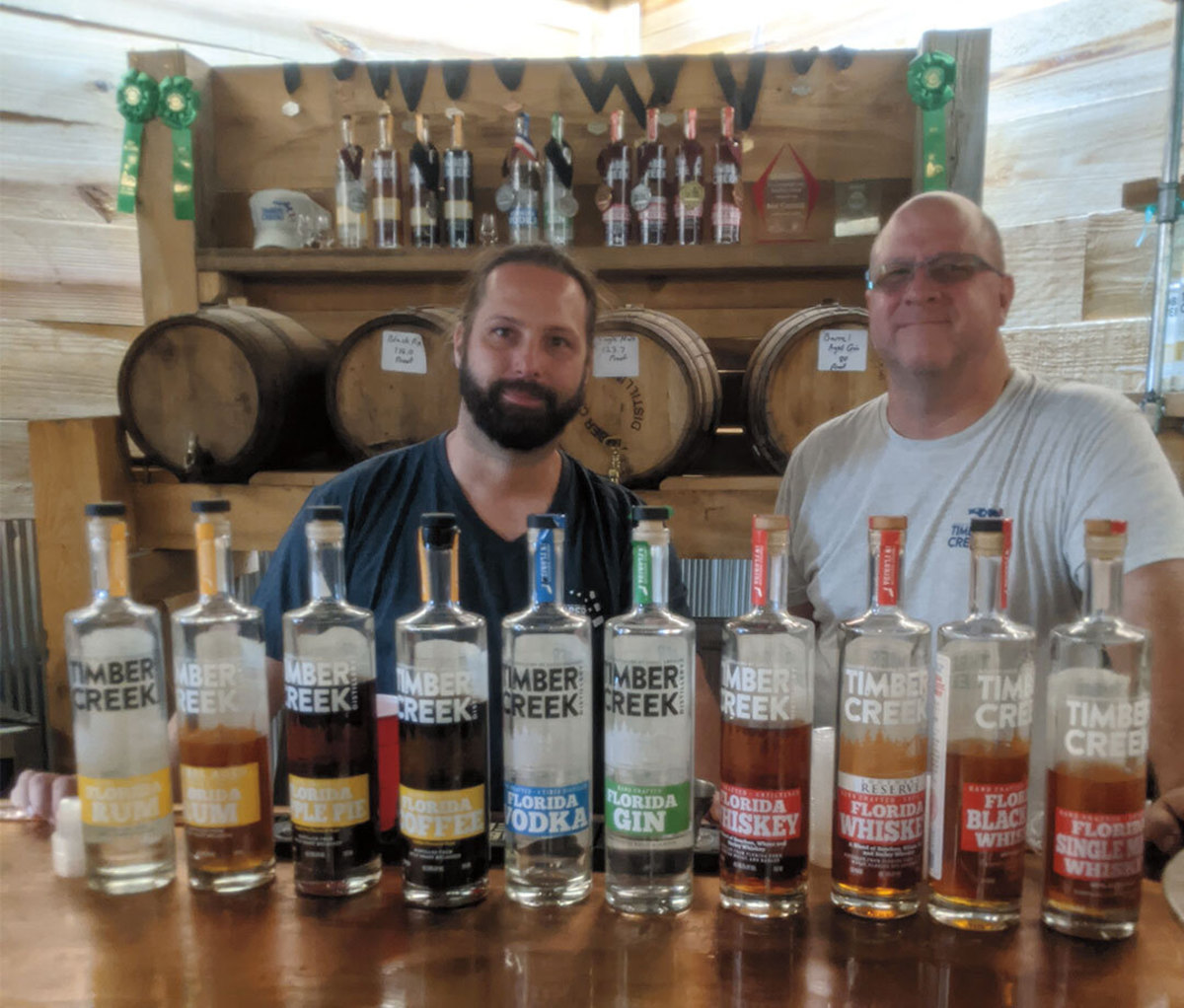 Batch #4: TIMBER CREEK DISTILLERY
Deconstructive Distillers Create Florida's Finest
Most bourbons are created by fermenting a mix of corn, barley, wheat, and/or rye—called a mash bill—then distilling it to create a clear whiskey. In the Florida Panhandle, the five-year-old Timber Creek Distillery ferments and distills each grain separately, then blends the spirits to construct what they consider to be a purer overall whiskey. "By cooking the grains individually to create a mash, it allows us to cook each one at the ideal temperature," says CEO Camden Ford, who started the distillery with co-founder Aaron Barnes.
The company's best-selling Florida Whiskey uses a blend of corn, wheat, and barley liquors, the latter two of which add a buttery smoothness and roundness to the flavor profile. It's aged in charred oak barrels to create a clean, complex whiskey. Timber Creek also sells a blending kit—you get a bottle each of corn, rye, wheat, and barley whiskey, and a guide to help you mix them together. For $150, it's a unique way to experience the full range of whiskey flavors you may have always enjoyed but never completely understood.
For access to exclusive gear videos, celebrity interviews, and more, subscribe on YouTube!