Food & Drink
Mezcal Guide: Why Agave Type Matters and What to Look for When Buying
Mezcal, the smoky spirit that's been snowballing in popularity as of late, still can't seem to shake its connection to tequila. It's understandable why people group the two together: They share geographic origins, hailing from Mexico (albeit tequila is much more widely available), and agave is at the heart of both spirits—but things get a little complicated. Here's your primer on mezcal: why agave type matters, what to look for in a bottle, and how to enjoy.
The difference between tequila and mezcal
Unlike tequila, which is produced in Jalisco using exclusively blue weber agave, mezcal can legally be produced in nine Mexican states—the bulk of which comes from the rolling hills and jagged cliff sides of Oaxaca in the south. There, mezcaleros grow, source, and distill over 30 varieties of agave, each with their own unique flavor qualities. The appearance of these agaves also presents a wide spectrum, from the tiny-but-mighty tobalá, which grows a mere two feet in height, to the towering barril standing at up to 10 feet tall.
The general taste of mezcal is usually associated with smokiness, thanks to its unique distillation process. The piña (the heart of the agave plant) spends multiple days in a pit oven where its sugars caramelize and its fibers are thoroughly imbued with smoke.
Mezcal drinkers know the flavor profile goes far beyond that initial smoke, and agave variety has much to do with it. Because of that, August Sebastani, president of 3 Badge, which produces Bozal Mezcal, believes mezcal shares more in common with wine than tequila.
"My family started out in the wine world, and what was interesting to us in the mezcal category were those parallels," says Sebastani. "In terms of terroir, in terms of production, and in terms of specific varietals."
Sebastani isn't alone in this line of thinking. In fact, mezcal used to be referred to by some as 'vino de mezcal' thanks to the unique flavor profiles of agave varietals. He consistently finds parallels between his work with wine and mezcal, going as far as to liken espadín, a popular agave, to the general likability of a grape like chardonnay.
"[Chardonnay] has driven the wine conversation in California because it's fairly neutral," Sebastani says. "It gives the winemaker a chance to really put their own fingerprints on it, and I think with espadín it's a similar method."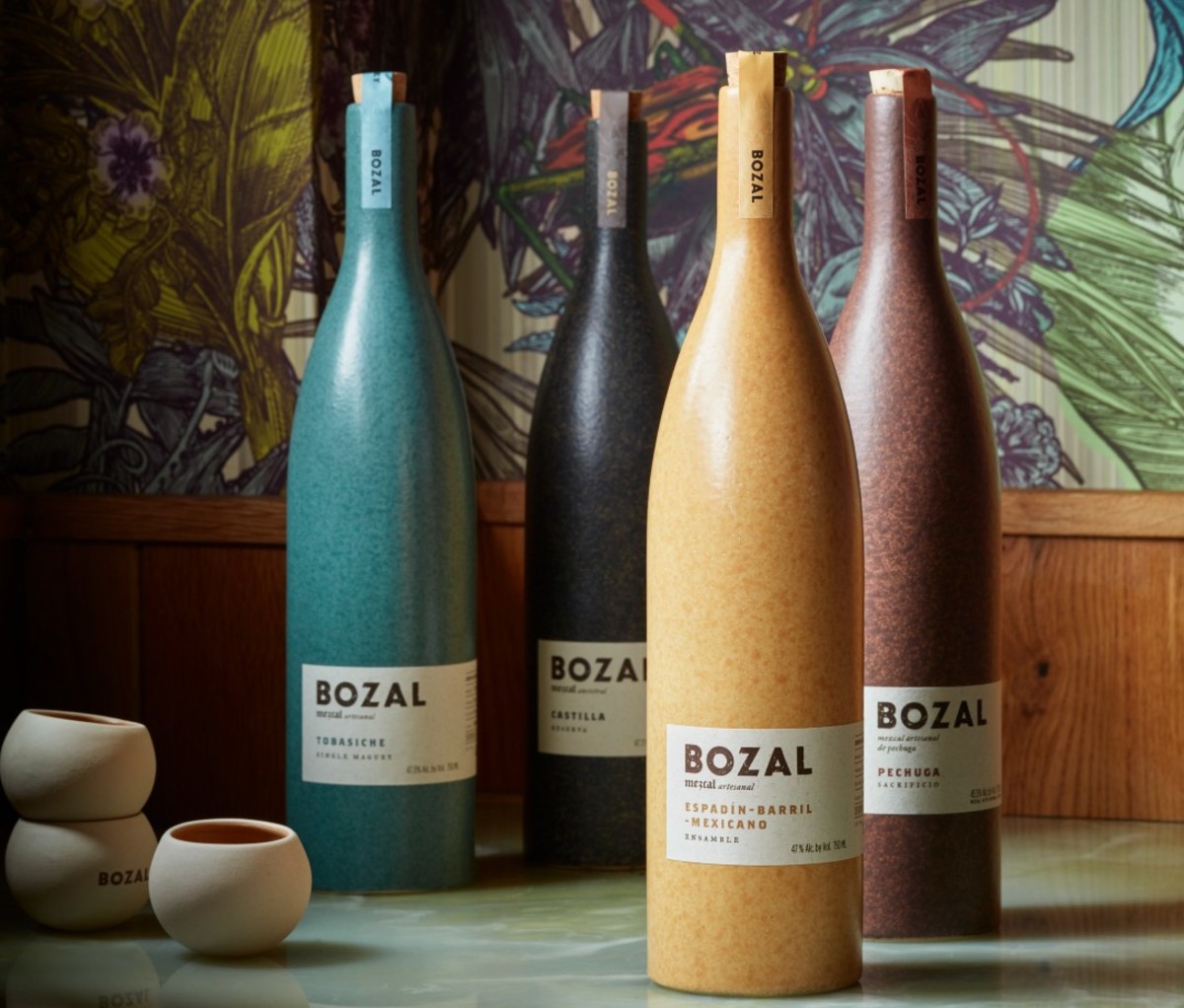 The reign of espadín agave in mezcal
Blue weber is the sole agave allowed in tequila, but it's worth noting that its ancestor is actually espadín, an agave used in the bulk share of mezcal distillation. At least 80 percent of the mezcal you'll find at your local bars and liquor shops contain espadín—and for good reason.
"Espadín is very versatile and picks up subtleties, including where it was grown and how it was processed," says David Hernandez, agave expert and Director of Bars for Waldorf Astoria Los Cabos Pedregal. "It's naturally less fibrous than other agaves, which eases its breakdown after roasting. It's also an easier agave to cultivate and has relatively high inulin content [a type of fiber], allowing for the most efficient alcohol production during distillation."
The high sugar content in espadín also helps it to yield larger volumes of the spirit, in comparison with other varieties that can require triple the amount of plants. Commercial distillation of mezcal is all about timing, as it can take a good decade for a plant to mature enough to reach the level at which it can be harvested. This is an important consideration for mezcaleros, since the amount of time it takes for each variety of agave to grow can vary wildly. Espadín is relatively quick despite its larger size, peaking in as little as seven years.
All things considered, espadín might seem like a default option prized for its ease and efficiency. That doesn't mean you should count it out for taste or quality, though. While blue agave is prized in tequila-making for producing a consistent spirit with a crisp, clean taste, espadín can produce mezcals with a wide range of deep flavor characteristics.
"The terroir defines the flavors, so the minerals you find in the land, and exposure to sun and water, will make each espadín unique," says Hernandez.
The espadín used in bottles of Bozal, for example, are grown at an altitude of 4,800 feet in Oaxaca's Río de Ejutla, and produce a mezcal with notes of wet earth, rich smokiness, and botanicals. By contrast, Del Maguey's San Luis Del Rio offers an abundance of fruit notes and cocoa, because the agave is sourced from the steep slopes along the Rio Hormiga Colorada (Red Ant River).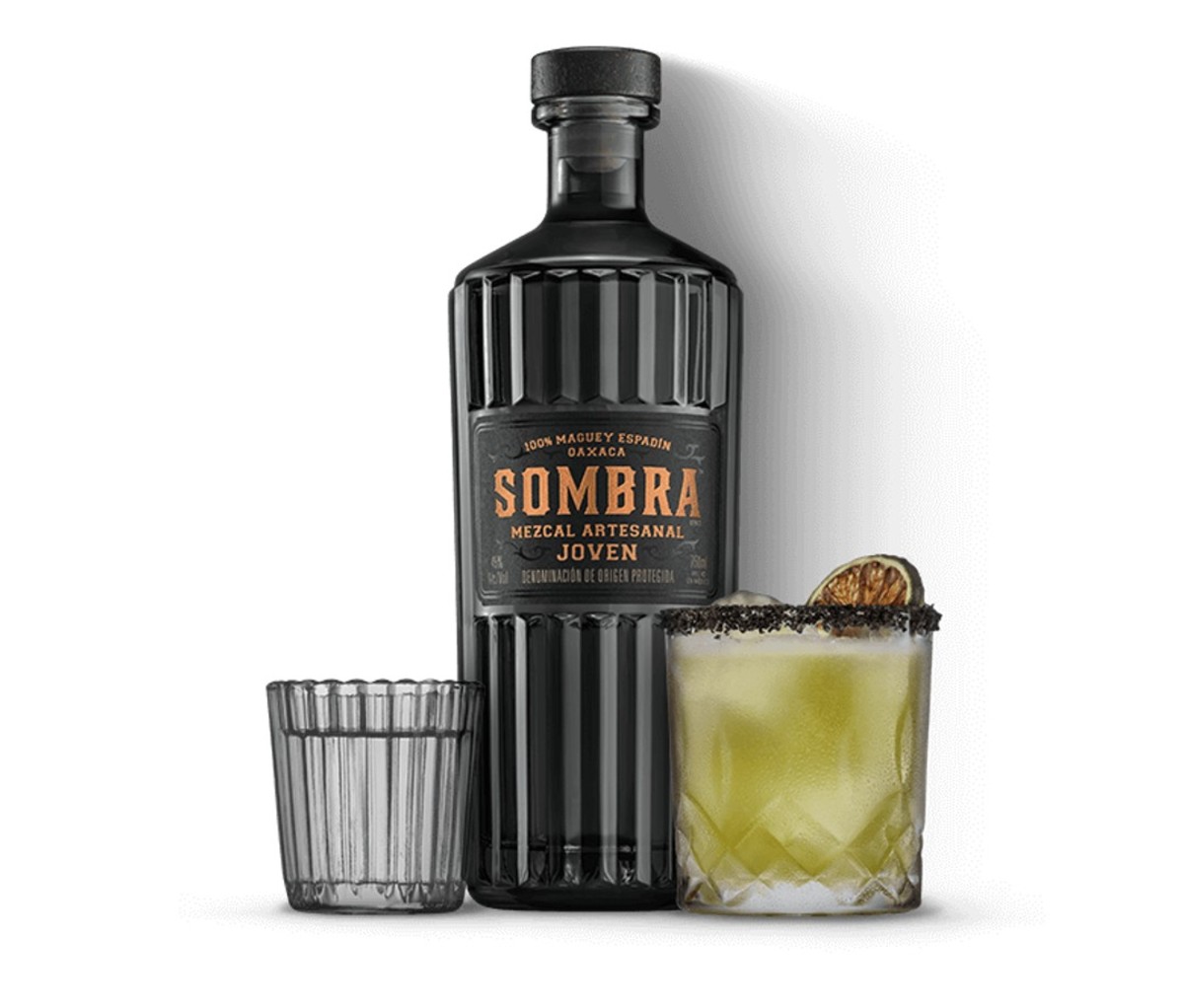 Types of wild agave in mezcal
"There's an increasing interest in mezcal in the U.S., so we're now seeing more producers using some of the wilder species, taking the time to educate the drinker on what specific agave species are used and where they come from," says Hernandez.
Wild agave renders more complexity. Hernandez cites varieties like tobasiche as a prime option, which is known for imparting herbaceous notes of cedar and botanicals. Mexicano agaves, on the other hand, are known for a balance of sweet and savory flavors.
Take note when purchasing bottles with certain wild varieties. Tepeztate (or tepextate), for instance, grows wild in the foothills of the Sierra Oaxacan mountains at a painstakingly slow rate of up to 25 years, and is key to the local ecosystem. These particular agaves can also grow horizontally out of the cliff sides, which makes harvesting them dangerous. It goes without saying a bottle of tepeztate mezcal is a luxury and should be sipped like one. Savor the intense, spicy flavors and a green, earthy aroma.
If spice isn't your thing, a bottle that utilizes tobala or papalome maguey might be more up your alley. Mezcals made with tobala are known to be more delicate in flavor than the aforementioned tepeztate, with distinct floral notes and a pleasant sweetness.
Sometimes referred to as "the king of agaves," mezcal made from tobala is another variety to be savored due to its rarity. Increased demand and the plant's unique inability to reproduce asexually means its becoming harder to find tobala plants, making it ever more important to cherish each bottle and seek out distillers who are employing sustainable harvesting methods.
For the conscious imbiber, Hernandez recommends brands like Pierde Almas, whose labels are hand printed on 100 percent acid-free, handmade paper derived from plant fibers  indigenous to the region. The company is also running a Wild Agave Reforestation Program.
Another top pick is Sombra Mezcal, which became one of a few mezcal brands back in 2017 to own and operate its own palenque (distillery) with a focus on environmentally friendly production methods. The agaves they source are grown organically high in the mountains of San Juan del Rio in Oaxaca.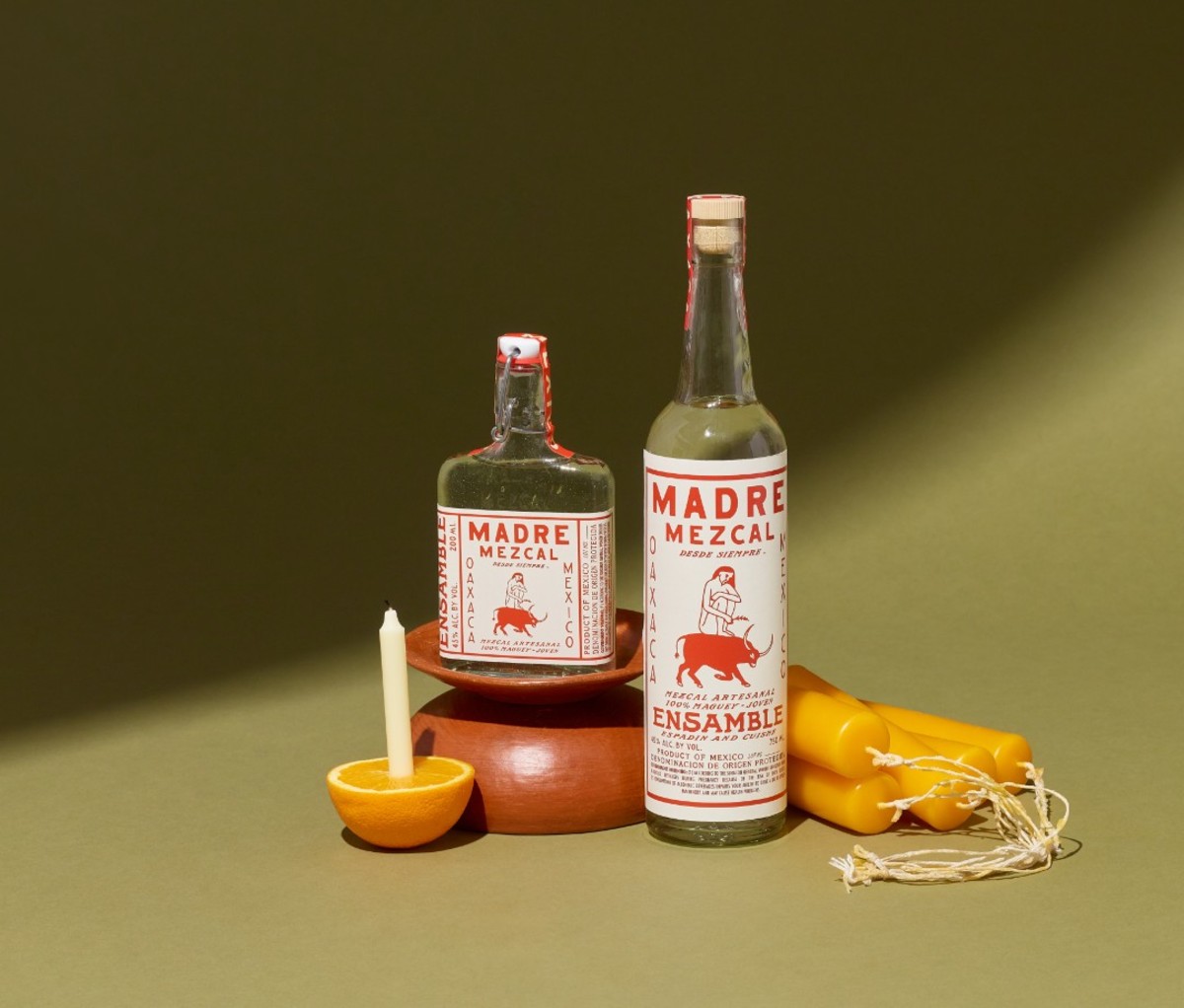 How to choose a bottle of mezcal
There's no need to overspend on an expensive bottle," Hernandez says. Start with a solid bottle of espadín and let your palate take you from there. The more you learn about the spirit, both from research and from actually sipping the stuff, the easier it'll get to hone in on the best bottles for your home collection.
Before purchasing a pricier single maguey bottle, another approachable way to train your palate and find flavors you gravitate toward is to seek out blends—referred to as ensamble mezcals, which combine espadín with another variety. We like Madre Mezcal's Ensamble, which features 30 percent cuishe (or cuixe), and Bozal's Ensamble with espadín, barril, and mexicano.
"Something else to keep in mind when searching for bottles of mezcal is the level of transparency provided on the label," says Hernandez. "The more information provided, the better. I usually look for the type of agave the bottle was made with and also where the mezcal was produced."
It's important to remember that agave variety is far from the only tasting influence, which is why multiple mezcaleros all using espadín from the same region can produce completely different bottles of mezcal. Another important factor is the mezcal's proof, so it's important to pick the right one for your taste.
"Mezcal can range from 38 to 55 proof, according to regulation," Hernandez says. "If you're new to drinking it, choose one at 45 proof or less: These are smoother and have less burn, so they'll help you get used to the flavors and aromas. If you've enjoyed a good deal of tequila or mezcal in the past, then you can go straight to a higher proof like 48 or 52. Here, you'll get stronger aromas and characteristics."
Once you've picked a mezcal, choose your drinking vessel. A standard shot glass will do, but to fully pick up the complex flavors and aromas, it's even better to opt for a traditional copita or jicara. These small cups are the traditional way to consume Mezcal and come in various forms and materials from clay to glass and beyond.
Hernandez's final words of advice?
"Sip, don't shoot. This spirit is supposed to be enjoyed slowly. One sip at a time."
Shop our favorite mezcals of the moment, here.
For access to exclusive gear videos, celebrity interviews, and more, subscribe on YouTube!