Food & Drink
Michter's Celebration Sour Mash: Rare Kentucky Whiskey Returns for First Time Since 2019
If you love American whiskey, today is your lucky day: Michter's just announced the return of its revered Celebration Sour Mash. The melodious blend of well-aged Kentucky bourbons and ryes initially debuted in 2013, and this latest edition marks just the fourth time it's seen shelves since then.
Beginning in February, a total of 328, gold-topped bottles will arrive at select retailers across the globe, housed in a beautiful burgundy enclosure containing a hand-signed letter from master distiller Dan McKee.
It'll certainly sit pretty on any backbar. But to justify a four-figure price tag—it retails for $6,000—the juice within can't merely be good, it has to be transformational. To ensure that outcome, McKee plucked some of the most precious stock from the Michter's maturation warehouse, outside of Louisville: three barrels of Kentucky straight bourbon and four casks of Kentucky straight rye, all of it spanning 12 to 30 years in age.
This one clocks in at an exacting proof of 112.8 (56.4% ABV), a touch lower than its immediate predecessor—the 2019 edition, which wore a 115.6 proof on its label.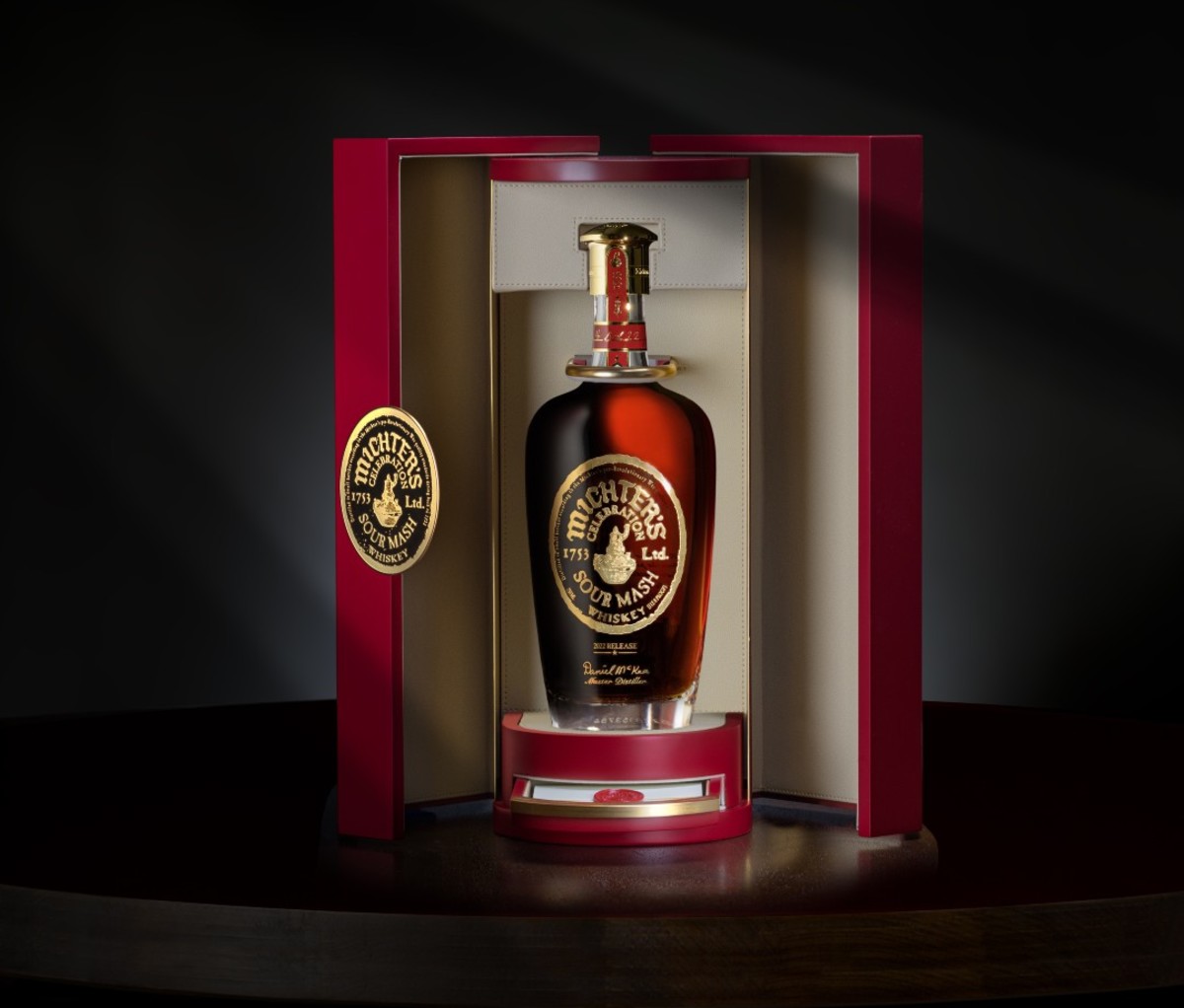 Despite the slight shift in strength, the latest Michter's Celebration Sour Mash aims at the same benchmarks defining its ultra luxury mark. If you're lucky enough to line up a pour, you can expect savory clove shrouded behind a smidge of umami to give way to roasted pineapple and fresh-baked pecan pie. It's a decadent holiday spread in each sip.
Although it's comprised exclusively of bourbon and rye, it refuses to fall firmly on either side of the fence, instead existing as something entirely unique—something greater than the sum of its parts.
Master of maturation Andrea Wilson knows that such alchemy can only be achieved at precise moments in time. When the most senior cooperage under her care passes through this narrowest of windows, she pounces. Most recently that cosmic alignment occurred late last year, but supply chain issues in packaging delayed the release until this February—which is why it'll debut to the world as the 2022 Edition.
"I am thrilled with this release and very proud of the Michter's Team," says Wilson. "This whiskey is an exploratory journey of aged bourbons and ryes blended to perfection that leaves your palate captivated with its bold elegance."
She's paid to produce such high praise, of course. The real proof of Michter's Celebration Sour Mash's superiority is what whiskey enthusiasts have been shelling out for this liquid over the past decade.
It can often fetch thousands of dollars per pour at high-end cocktail bars from Tampa to Tokyo. The aforementioned 2019 bottling currently enjoys an average price of $32,000 on the secondary. So, if you find this one on shelves at retail, you'll have quite the cause for celebration indeed.
For access to exclusive gear videos, celebrity interviews, and more, subscribe on YouTube!