Potatoes be damned; Ireland's biggest export is its drinking culture. In any city in America, and in most places around the world, just like Coca-Cola or McDonald's, you don't have to look too far to find an Irish pub. They have a global distribution that, as Bill Barich points out in his book on Irish pubs, A Pint of Plain, is second only to Chinese restaurants, cutting across boundaries both cultural and geographic. There are Irish pubs everywhere from Phoenix, Arizona (Seamus McCaffrey's) to Ulan Bator, Mongolia (The Grand Khan Irish Pub), and most of them have the same elements: dark wood paneling, a string music soundtrack, perhaps a Gaelic sign or a framed picture of James Joyce, and Guinness on tap.
That last element is no mere gesture to authenticity. Though Irish immigrants have been setting up watering holes in foreign countries for more than a century, the boom in Irish pubs around the world of the past three decades is largely thanks to a clever partnership between Guinness and the Irish Pub Company, a business that specializes in constructing Irish pubs around the world. The Irish Pub Company and its competitors, including Ol Irish Pubs Ltd. and Love Irish Pubs, have created a successful business supplying the basics of Irish pub design to bar owners globally, sourcing everything from furniture to lighting to bric-a-brac. (Love Irish Pubs' website offers sporting memorabilia, musical instruments, and whiskey jogs, among other bar-related tchotkes.)
Dublin architect Mel McNally started the Irish Pub Company in 1990 after spending a decade studying the structural elements of popular bars in his hometown, noting, correctly, that the spike in tourism in Ireland would likely create a market in other countries for Irish-style drinking establishments. Guinness' parent company Diageo, recognizing the opportunity to further spread their brand, signed on the same year, marketing what they termed the "Irish Pub Concept" around the world. The pitch was wildly successful: According to Guinness, as a result of the program, investors and operators opened 2,000 Irish pubs in Europe between 1992 and 1999. Since then, they've expanded into 53 countries, everywhere from Canada to Iraq. The Irish Pub Company built the first Irish pub in Moscow (Shannon's, in the airport), and the first one in the far-flung Faroe Islands (The Irish Pub, in Torshavn). The company also has designed every location of Fado Irish Pub, a chain of bars that boasts 14 locations in the U.S.
McNally lists the key ingredients of a successful Irish pub as "authentic design; authentic Irish food; authentic Irish beverages; Irish music and entertainment; and employees and management training 'the Irish way,' " which they define as a "relaxed though professional service ethos." (The company also encourages bar owners to employ Irish emigrants if possible.)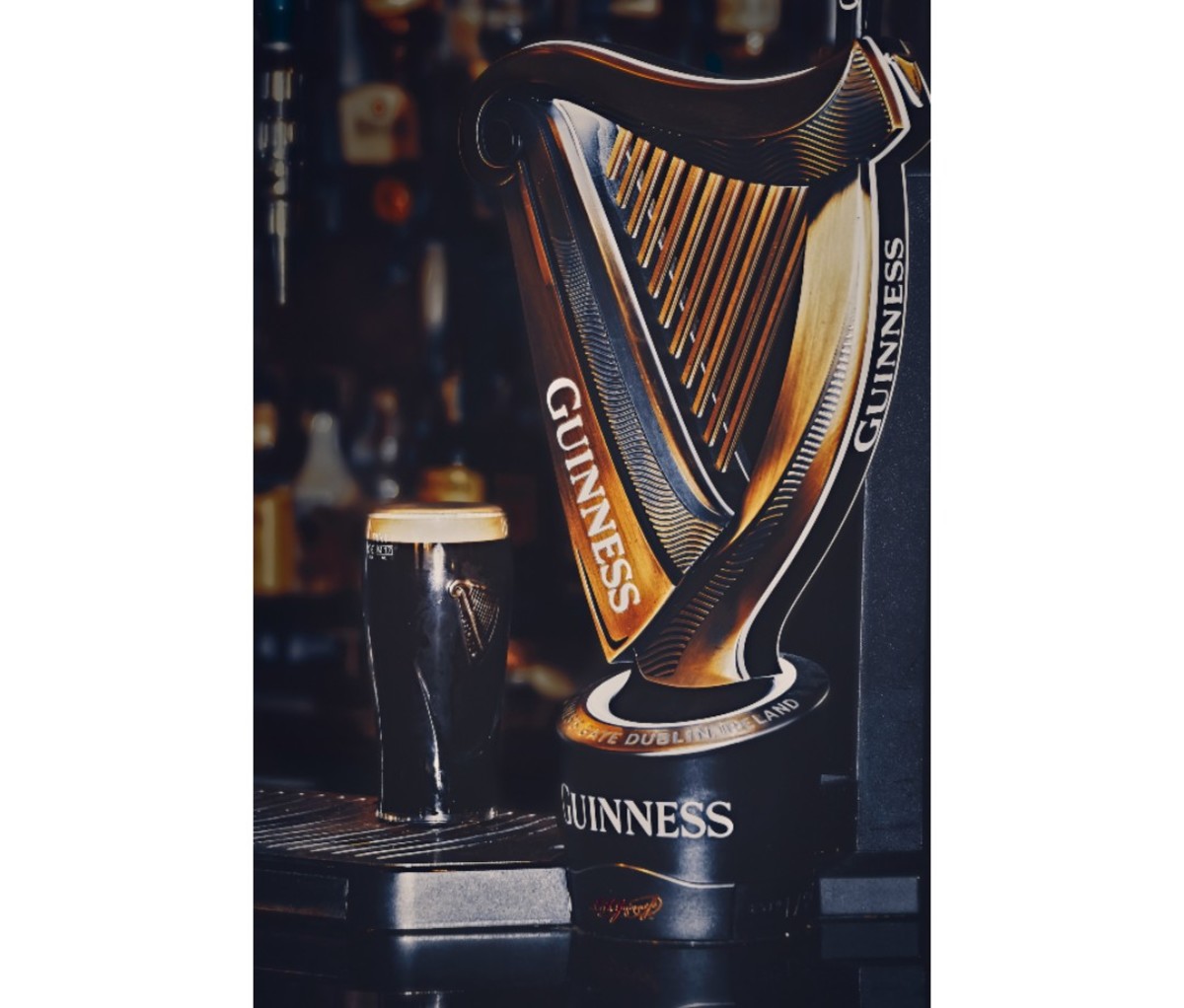 Within the category of design, McNally and his team designs five main styles. There's the Country Cottage, with its white-washed walls and close quarters, the Brewery Pub, with an interior that uses stone and brick walls and decoration that emphasizes the brewing process. A more lavish option is the Victorian pub, which involves bevelled mirrors, stained glass, elaborate tiling, and decorative brass. Or you could go with the traditional Gaelic Pub, with rough-hewn doors and bar counters to "give a natural feel to the interior," McNally notes. (This is a popular option for bars looking to host live music.) The last option is the Traditional Irish Pub Shop, which often doubles as a grocer or some other business, and featured cabinets of goods for sale, as well as plain wooden tables and benches.
When a potential client contacts the Irish Pub Company, McNally and his team determine which basic model makes sense for the location and plans, and work to customize the pub. "Our team looks at the history of the local area where the Irish pub is being built, we look at the competitors, and we look at local cultural tendencies," McNally said via email. "We design with all this in mind."
Then, the trappings of the bar, from paneling to bar tops, are constructed in Ireland and transported over to the site of the future pub and fitted together. Should the owner of the new pub need, the Irish Pub Company also offers consulting on how to run operations. Voila, a new Irish pub is born.
Though replicating Irish culture has clearly been a successful business venture for McNally and his competitors, he notes that the popularity of the pubs has more to it than just another money-making venture. "People engage with the sense of community, friendship and conviviality they find in an authentic Irish pub," McNally said. And they're more for just tourists. For Irishmen and women living abroad, they can be comforting. "[Pubs are] important connection from Ireland and its people to the rest of the world," he said. "For the diaspora, the Irish Pubs are gathering venues which allow them to feel home…. It's an important portal to Ireland."
For access to exclusive gear videos, celebrity interviews, and more, subscribe on YouTube!