Men's Journal aims to feature only the best products and services. We update when possible, but deals expire and prices can change. If you buy something via one of our links, we may earn a commission. Questions? Reach us at shop@mensjournal.com. Sponsored content
At this point, we are a full year into the pandemic. Stuck at home to stay safe. This has brought a lot of changes into our lives. Changes that will not be going away anytime soon. Some of which have maybe worn out their welcome at this point. For many, that means losing patience with making meals from home. It can be hard to spend the time making 2 or 3 meals a day. At this point, we're all just looking for a WFH meal hack.
There are hacks one can take advantage of. It's 2021 and the internet is our friend. In some ways at least. Definitely in this case, because the internet makes it easy to do away with meal prep and cooking time. There are a ton of services out there that will get some amazing meals delivered right to your home. Ready to heat up and enjoy like you're back at the restaurants. But one of the best has to be the amazing service that is Freshly.
Freshly is one of the best meal delivery services for many reasons. One of which is the ease at which it can be used. It's a weekly service where you can choose from a weekly rotating menu of 35+ meal options. Meals that don't come packed up in a frozen container. These are meals that are good to go as soon as you get them. Pop the top and throw them in the microwave. In 3 minutes' time, you'll have a chef-prepared meal in front of you.
Another great element that makes Freshly so great is the meal choices themselves. Freshly is not just here to deliver amazing meals, but it's here to deliver healthy meals. Meals that are made to fuel up your body with the right stuff. With these meals in your life, you'll be good and ready to tackle the day and get a great workout going. Even better is that these meals don't sacrifice any taste in the shift to a healthier style.
These meals from Freshly are not thrown together all willy nilly. These meals are made with the know-how by a team of highly talented chefs. Chefs who know how to satisfy your palate and your body's needs. These meals are so great it'll be like you're still doing takeout and not treating your body like a holy temple.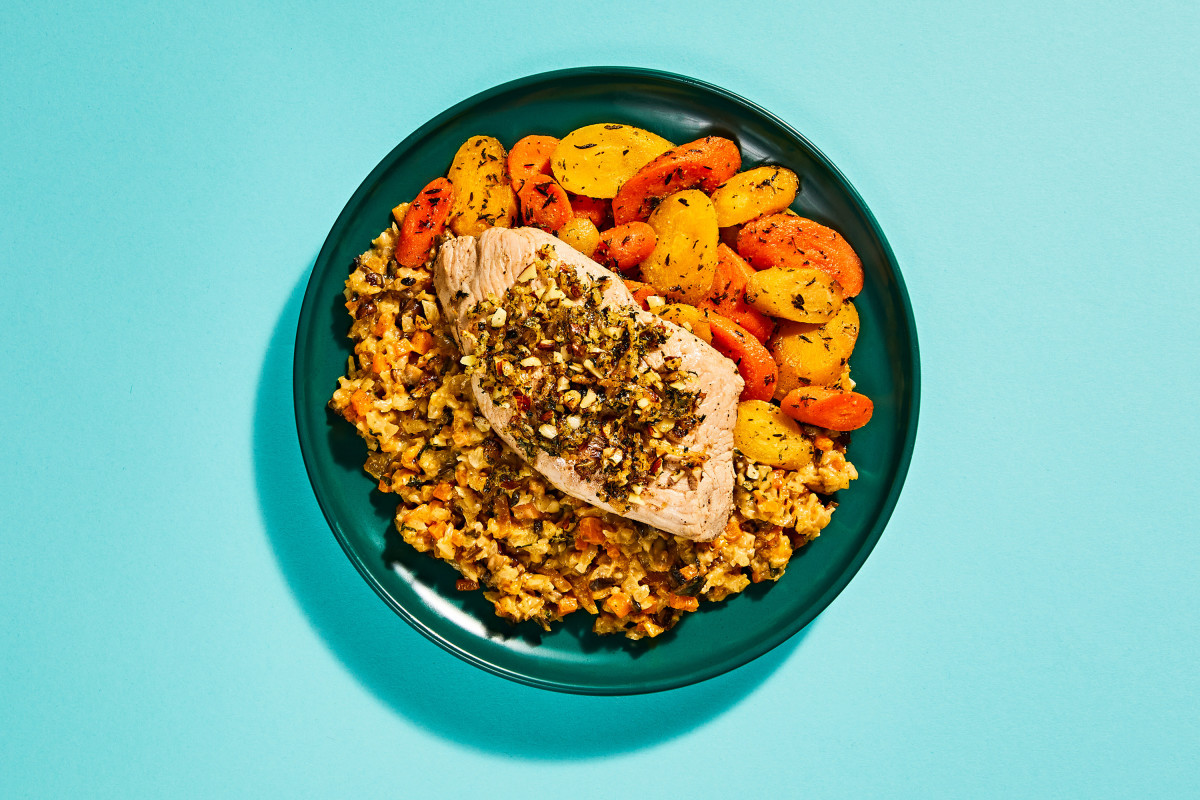 All of this is due to the food philosophy that Freshly abides by. This includes a focus on fewer processed foods and more nutrients. And more nutrients, all of which will give you more good and less harmful. All of which come in single-serve portions. That way you don't overeat and just get all the goodness your body needs.
One just has to look at some of the meals that Freshly delivers. For example, there's the good ole fashioned Chicken Parm. This meal is made not with breadcrumbs. It's made with almond flour. Nor is the marinara sauce made with refined sugars. It gets that sweetness from honey. Or look at the mac and cheese. A dish that is made with brown rice pasta and cheesy sauce blended with a purée of cauliflower and butternut squash.
That's just the tip of the iceberg over at Freshly. With these little shifts in culinary thinking, this service is going to keep the taste you love. You won't feel like you're having to "eat your veggies". This is the real good stuff that will make you want to eat your meals. When you get to pick out your deliveries for the week, you'll be chomping at the bit to get these placed in front of you.
Getting to enjoy the WFH meal hack of Freshly is easy as can be. You can choose the number of deliveries you get a week. That adjusts how much you end up paying. But it's even easier now with this great promotion going on. If you use discount code LAUNCH15 when you sign up for the first time, you will get $60 off each order for the four weeks.
Now seems like the best time to sign up for Freshly. The meals are always delicious and affordable. Convenience is also key here. Heat up chef-prepared meals in just 3 minutes' time to save yourself from working yourself to the bone in the kitchen. And you can save some money when you use discount code LAUNCH15 now. Life will become a lot better when you jump on the WFH meal hack that is Freshly
Get: Sign up for meals plans at Freshly today!
Get it!
Check out the great products and gear we recommend to Men's Journal readers
Check out The 5 Best Products To Fix Under-Eye Bags For Men
For access to exclusive gear videos, celebrity interviews, and more, subscribe on YouTube!