A few days ago the woman who helps Men's Journal book the dashing and rugged men who grace our covers wanted to discuss who we should be flirting with for next year's magazines. As an exercise, she asked me to describe what makes our cover guys our cover guys.
I gave her a few character traits, some common threads you could find that tie Matthew McConaughey to Kyle Chandler to Josh Brolin—guys who seem game for adventure, capable in an unexpected spot, and who will generally elevate whatever situation they're in. Then I added one more thought: "Does not drink hard seltzer. May not hang out with you if you offer him a hard seltzer."
But maybe I'm just projecting here.
Back in April, Men's Journal moved from New York City to North County San Diego—a place with a lot more of what the world romanticizes about Southern California and a lot less of what it ridicules about Southern California (for the inverse, see Orange County directly to our north). But this is still Southern California, which is to say the body cult is alive and well. Walk our beaches on any given weekend, and you will not escape the fact that I'm clearly in the minority; there are no shortage of guys guzzling Truly or White Claw or (because it's still San Diego) "craft" seltzers like Ashland.
I think I get it; if your goals in life are to perpetually relive spring break (which, let's be honest, is a tidy summary for Southern California, writ large) while maintaining zero-percent body fat, hard seltzer checks all the boxes. After a few decades of craft beer pushing further down the "tastes interesting" end of the spectrum at the expense of the "tastes refreshing" end, it's no longer a given that beer is the first thing you think of when you're grabbing a six-pack on your way to the sand (or the BBQ or the park or wherever you're day drinking). Plus, it's a safe bet that many women in attendance will have one with you.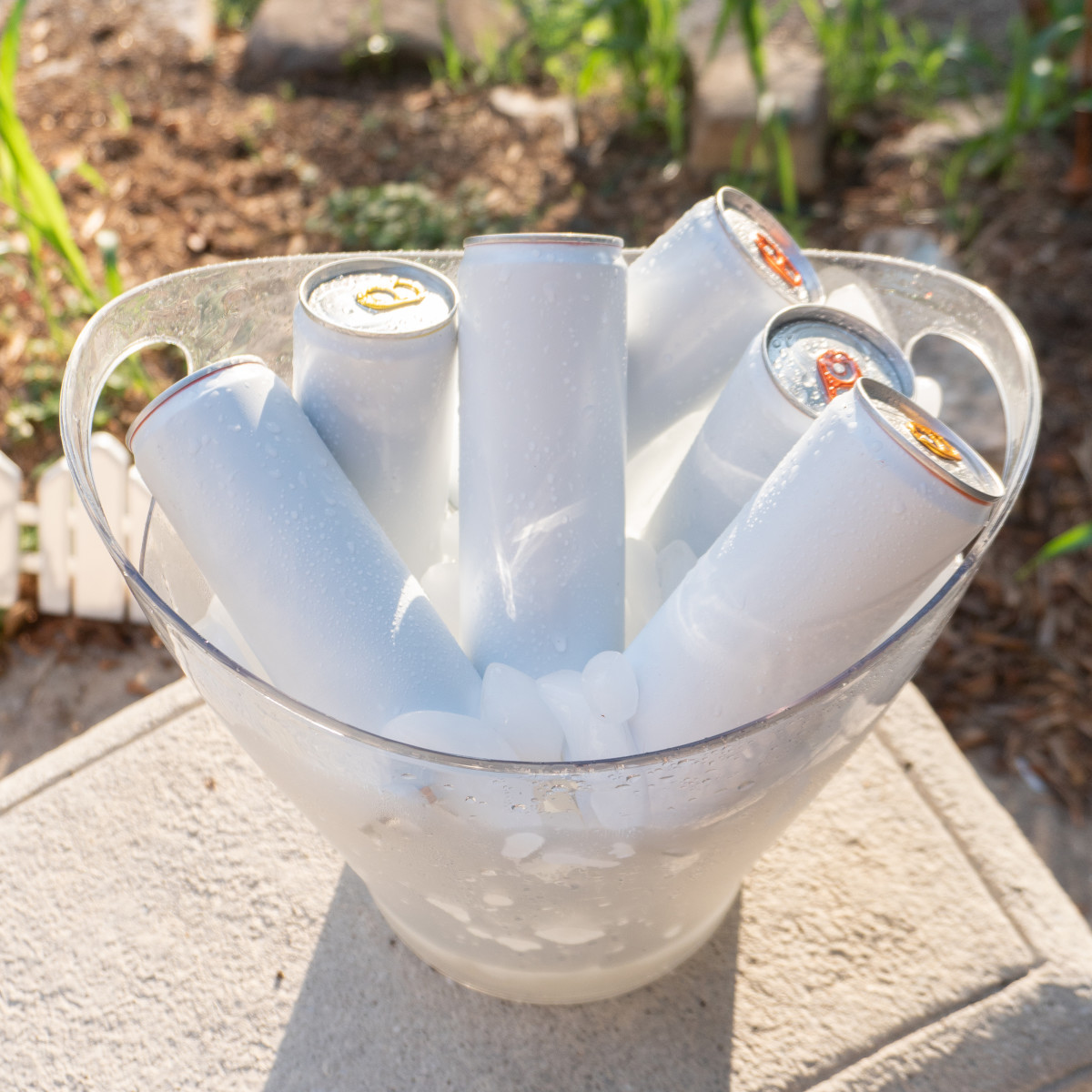 The whole reason hard seltzer works is because of what it lacks. It relegates the act of consumption to a precursor, an unimportant means to the sole focus end: your buzz. There is nothing to savor because savoring is a distraction—from the all that bare skin, from your pickup artist playbook, from the next round of Spikeball. Hard seltzer lacks calories, lacks sugars, lacks bloat, lacks ingredients, lacks heft, lacks … balls.
To borrow a phrase from Walter Sobchak in The Big Lebowski, "Say what you want about craft beer, dude. At least it's a craft." The local breweries around our new office—and literally every other scrap of American soil I can think of—have mastered the art of beer. The Stones and the Modern Times and the dozens of breweries near you got so good at IPAs and barrel aged stouts and saisons that they've turned their attention to styles that pair well with the beach: sours, lagers, and pilsners. Hell, they've even figured out how to improve Mexican beer, which didn't really need improving.
And while California might not be known for the crisp, minerally white wines that will cool you off on a scorching hot day, our national wine palate has gotten sophisticated enough that you can easily find interesting coastal Italian whites, New Zealand Sauvignon Blancs, and effervescent Portugese Vino Verdes at good bottle shops across the country.
The whole reason hard seltzer works is because of what it lacks.
All of which is to say there are plenty of alternatives to hard seltzer that are just as refreshing as hard seltzer, which can awaken in you something more than just a good buzz. A great beer or glass of wine doesn't just relieve stress or release endorphins—it awakens your senses; it generates ideas and connects you to the people with whom you're sharing it. In short, it makes the buzz the means to an end, and the end is a more meaningful experience.
In the vernacular of American men, there is no higher compliment than "He seems like a guy you'd want to have a beer with." It's how we choose our friends, our Men's Journal cover subjects, and our politicians, because it's shorthand for someone who seems interesting, trustworthy, and funny. I've never once heard a guy refer to another guy as someone "you'd want to have a hard seltzer with," but if I did, I'd have no idea what that said about the guy in question.
Actually, that's not true. I'd assume it was shorthand for someone who looks like they'd be good at Spikeball. Which brings me to my next point: Real men don't play Spikeball. As for all the women you're hoping to share your seltzer with, here's a pro tip: the more interesting ones drink bourbon.
For access to exclusive gear videos, celebrity interviews, and more, subscribe on YouTube!