Winning the Super Bowl isn't just about being the best team in the league—or for a player like Tom Brady, the best quarterback of all time—it's about hometown pride.
And if there's one thing that New England Patriots and Philadelphia Eagles fans both have, it's a deep-rooted love for their respective cities.
So it should come as no surprise that Boston-based breweries Samuel Adams and Jack's Abby are wagering against their lager-loving neighbors near Philly—Yuengling and Victory Brewing Company—in a friendly Super Bowl bet. "Like last year, we're behind New England all the way as they head to the big game," says Jim Koch, the founder and brewer of Sam Adams. "To put our beer where our mouth is, we're wagering a brewer's bet…[and] this one's not going to be easy."
The stakes? The losing team not only has to wear the opposing team's jerseys/colors at their respective breweries, but also has to wear the opposing team's signature mask (for the Pats that's a goat mask, and for the Eagles it's a dog).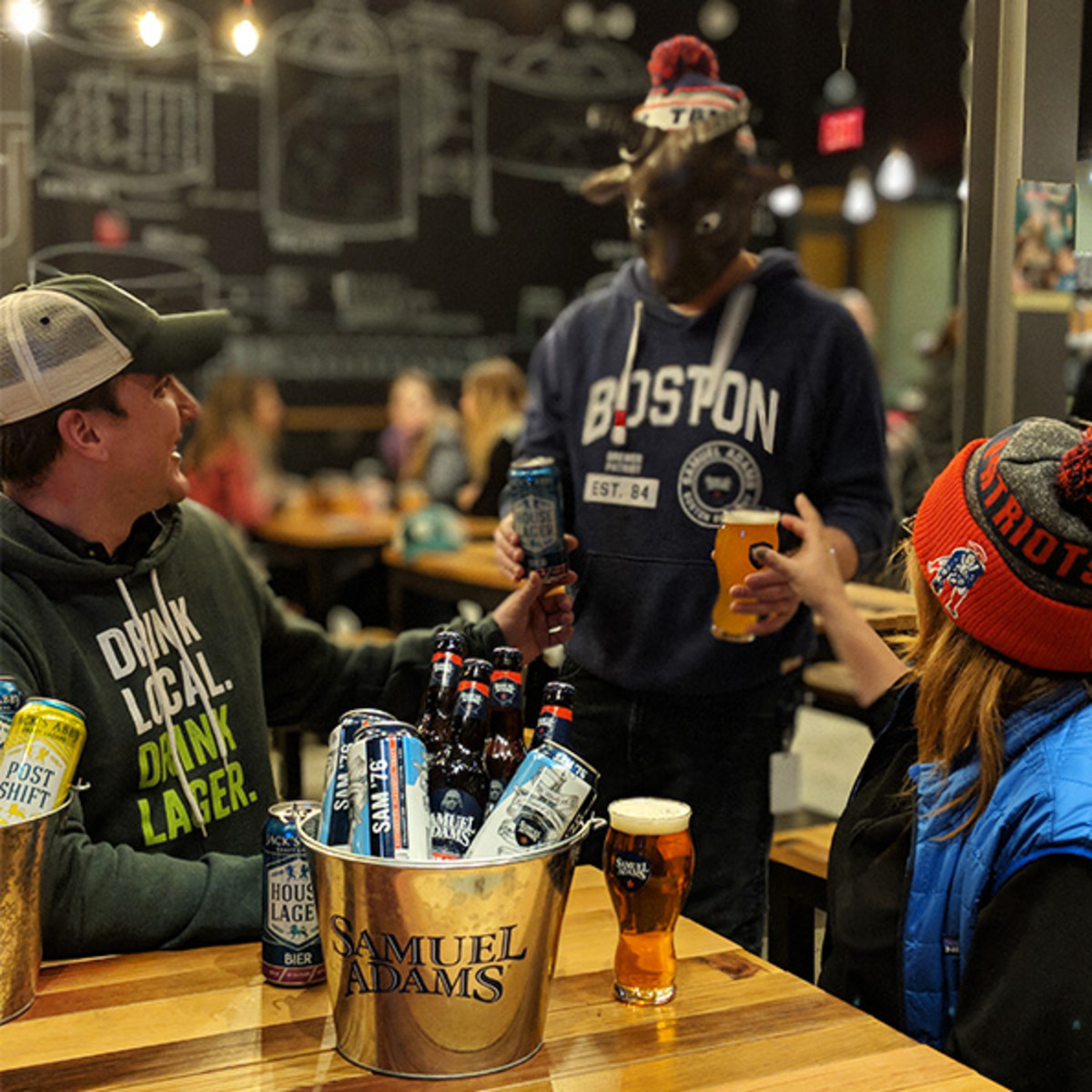 But this friendly competition isn't just about finding out who'll take home this year's trophy (or seeing which head coach is receiving a Gatorade shower), it's also for a good cause. Throughout the week leading up to Super Bowl Sunday, the Boston-based breweries will take donations to help preserve the bald eagle, while the Philly-area breweries will accept donations to help preserve the Freedom Trail.
And while either winning city is guaranteed to throw an epic post-win celebration, New England fans have one extra thing to look forward to if they come out on top (aside from Rob Gronkowski chugging Bud Lights on the parade float, of course). If the Patriots win the championship, fans (over the age of 21) can stop by the Samuel Adams Boston Brewery Tap Room on Monday (February 5) for a complimentary beverage to celebrate.
For access to exclusive gear videos, celebrity interviews, and more, subscribe on YouTube!