Most people hear salsa and immediately think glass jars, tacos or tortilla chips (or dancing). Sure, those are options but there's a whole world of possibilities out there. Salsa is best eaten fresh and made-to-order! This mango and avocado salsa is bursting with sweet, spicy and citrusy flavors and is hearty enough to be eaten as a salad. When paired with a delicious lean source of protein, like seared ahi tuna, it makes the perfect summer lunch. The best part is you can have everything ready in less than 15 minutes.
2 – 4-6oz Ahi Tuna Steaks (approx. 1" thick) – preferably sushi grade; 1 Mango – diced; 1 Tomato – diced; 2 scallions – finely chopped; 1 Avocado – diced; 1 handful fresh cilantro – roughly chopped; 1 jalapeño – deseeded and finely minced (add more or less depending on personal preference); Black and White Sesame Seeds; Juice of 1 lime; Avocado Oil; Salt and Pepper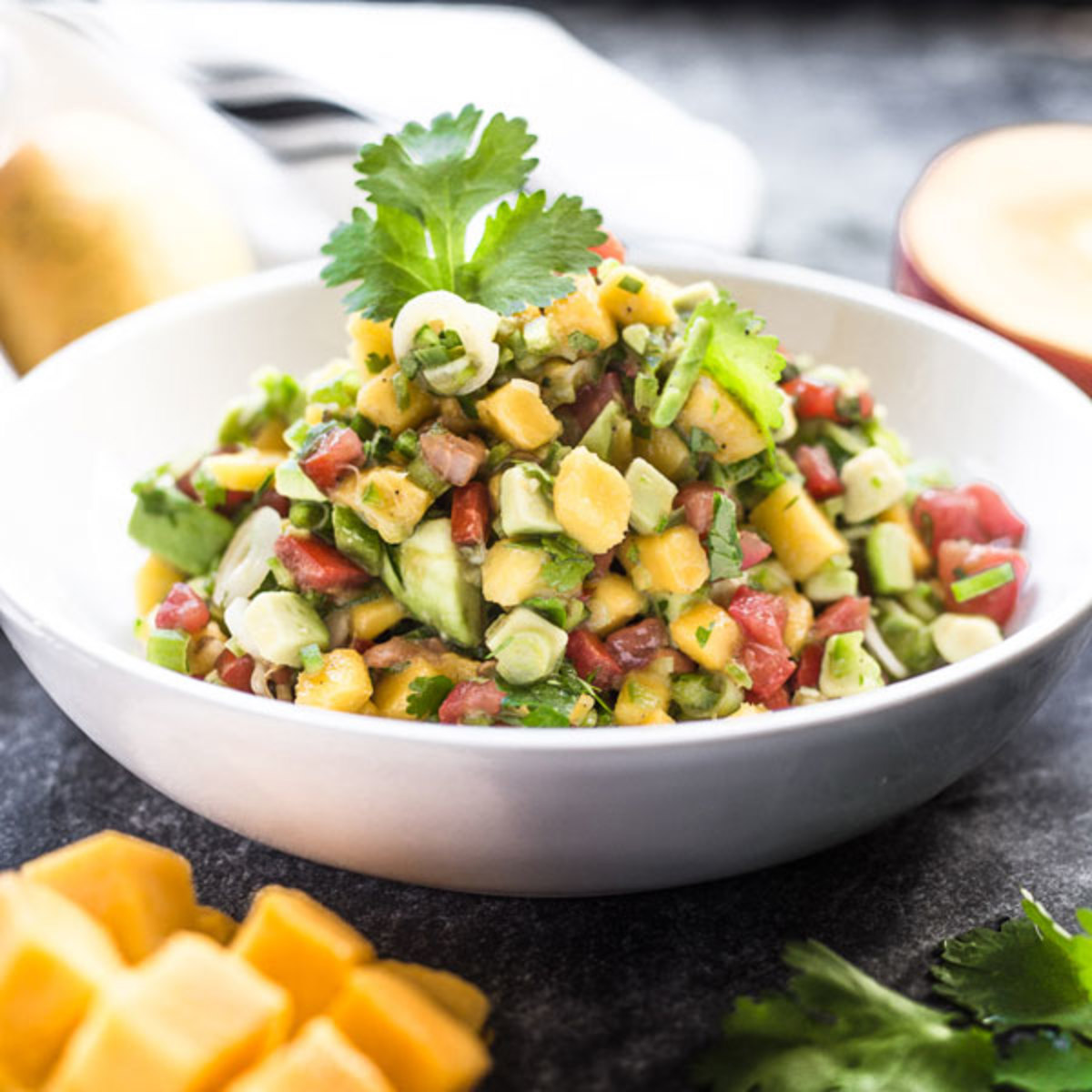 METHOD:
Add mango, tomato, scallion, avocado, cilantro, jalapeño, lime juice, and a pinch of salt and pepper to a mixing bowl. Toss to combine and set aside. Meanwhile, preheat a grill pan or grill over high heat. Rinse tuna steak under cold water and dry thoroughly. Brush both sides with a small amount of avocado oil, season with salt, pepper and black and white sesame seeds. Grill the tuna on high heat for 75-90 seconds. Flip and cook for another 60-75 seconds. Remove from heat and slice against the grain immediately. To serve, spoon the salsa onto a plate and fan the slices of tuna steak over top. Garnish with a few slices of scallion and an avocado rose (optional).
For access to exclusive gear videos, celebrity interviews, and more, subscribe on YouTube!