The secret to succeeding in any profession is passion. Yes, some natural talent is always preferred, but in some cases obsessions drive hobbyists to level up.
Here are three examples of food fanatics who turned pro.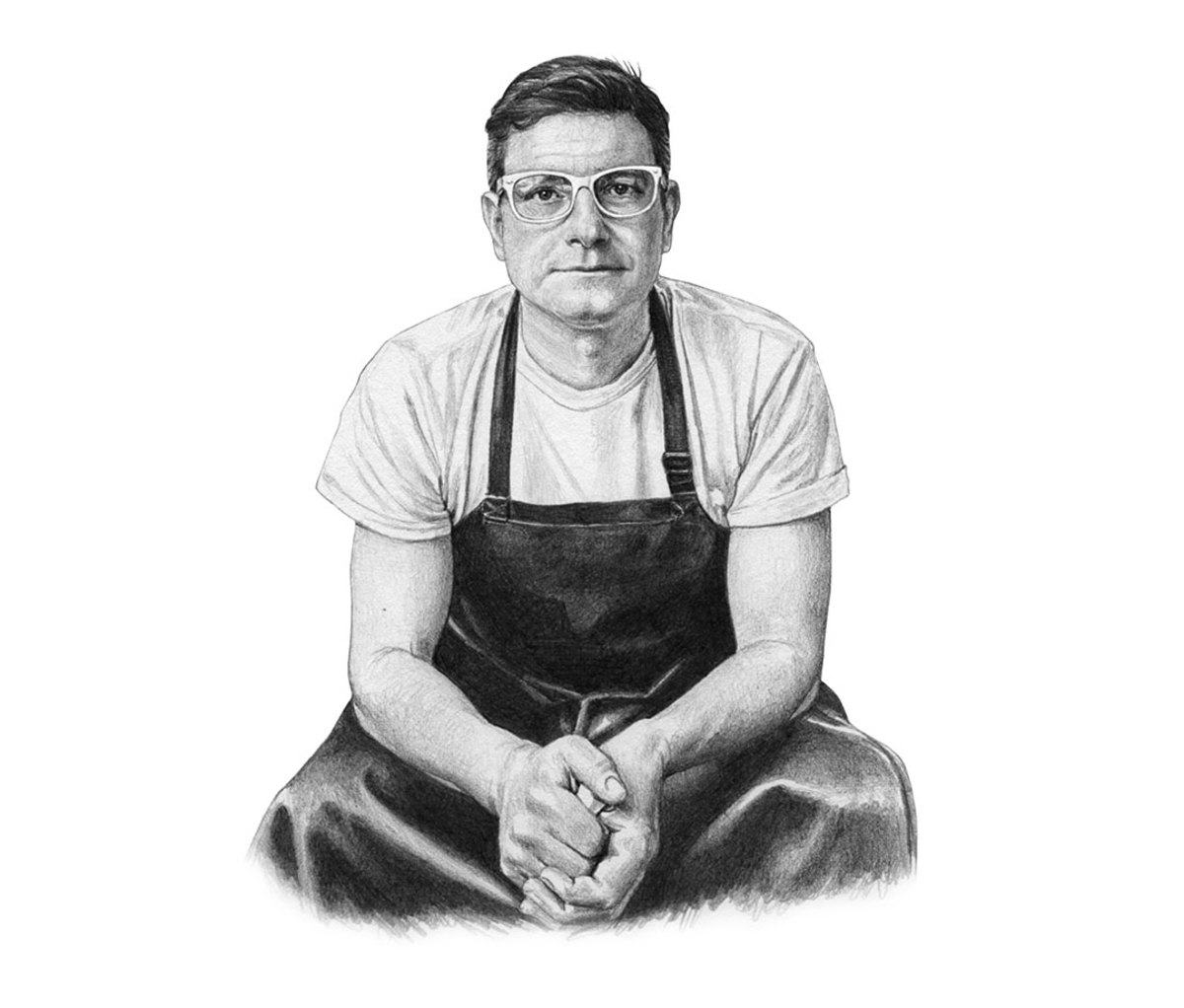 1. Christian Hansen
Blue Ridge Creamery Travelers Rest, South Carolina
"I was pretty miserable in the corporate world and had this notion to start a hobby farm, and make the land pay for itself by making cheese, which I practiced at home for 10 years and had fallen in love with. Cheese is the OG survival food, along with smoking and salting; the craft is so old. When I got laid off from the software company that I was with at the time, I decided it was time to either try or quit talking about it. I cashed out my 401K and started Blue Ridge Creamery. We make cow's milk cheeses with milk from two South Carolina farms. My grandfather worked at a dairy in Denmark, and two years ago, my mom told me his father owned his own dairy and made cheese and butter. She showed me a picture of my great-grandfather in his creamery, with my grandfather on his knee. It was like discovering I was adopted and then learning the identity of my biological family."
2. Reid Emmerich
Root and Wild Kombucha Portland, Maine
"I was a nomad. I did a lot of restaurant gigging, taught environmental science, was a snowboard ranger, and surf instructor. I had recently moved to Portland and was making beer and sauerkraut and yogurt at home. My girlfriend at the time, now wife, was drinking kombucha and turned me onto it—this was 10 years ago, when most people didn't know what it was. She was paying $5 a bottle, so a combination of thriftiness and curiosity got me experimenting. I started with one 16-ounce Mason jar, which turned into a gallon jar, which turned into two gallon jars, which turned into…a whole setup in my house. After 10 years of brewing kombucha for other companies, I decided to start Root Wild. We just opened our taproom last October. We have eight kombuchas on draft, all made from seasonal Maine ingredients. Winter Roots is my take on a root beer made with ingredients like wintergreen I foraged in the woods in Cape Elizabeth. It's exciting to share something new with people. I mean, I'm still blown away by how many times someone sits down in front of us and says they've never had kombucha before. I love educating people and turning people on. I'd say the other thing that I love about what I do is exploring flavors. It's a combination of an adventure and an education for not only myself but for the customer."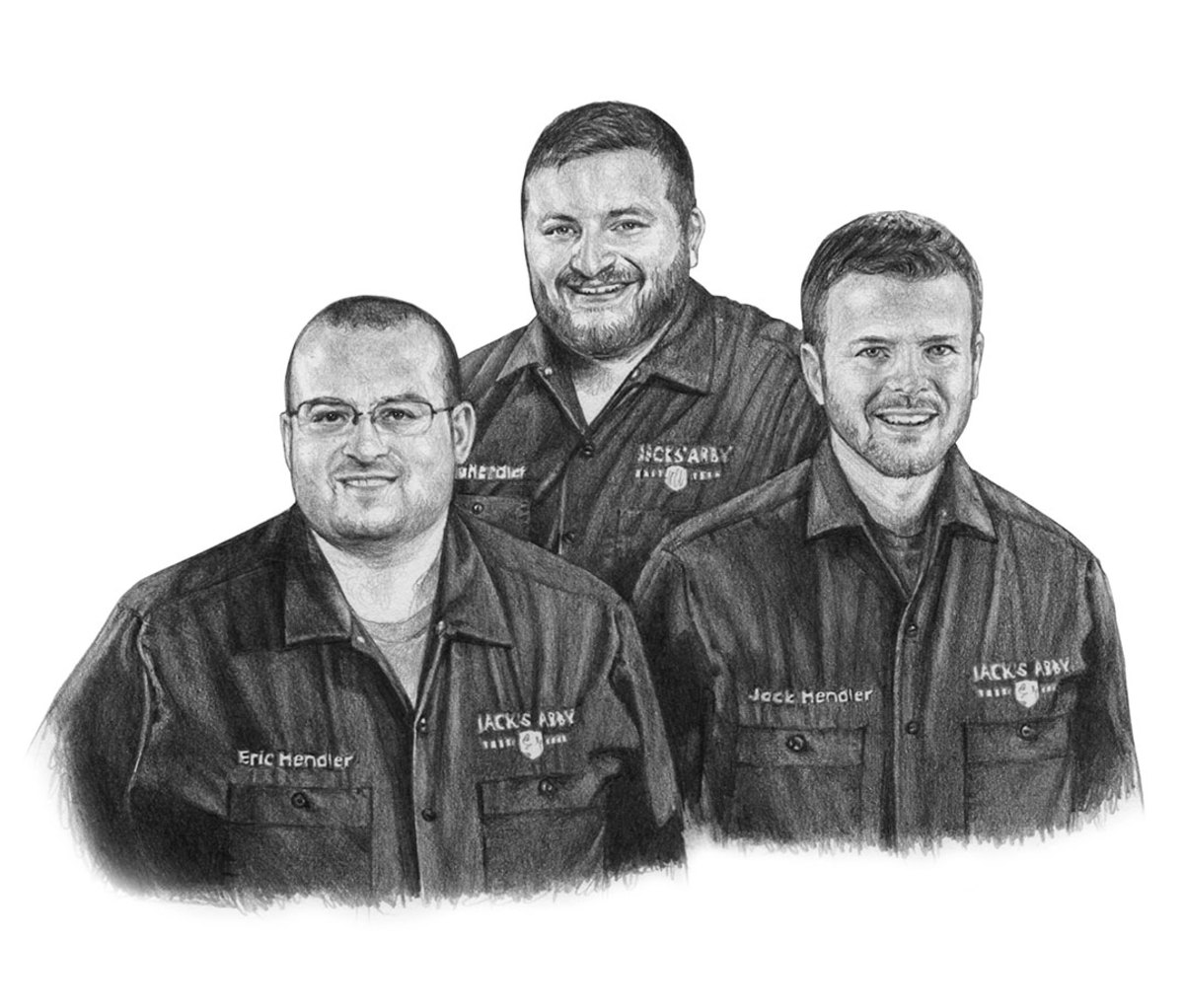 3. Jack Hendler
Jack's Abby Craft Lagers Framingham, Massachusetts
"I got interested in beer and brewing in college. I made my first home brew in my dorm-room bathroom from a kit that didn't have a single direction—it was terrible. Me and my and brothers, Sam (center) and Eric (left) always thought we'd go into the family ice business, started by our grandfather in the 1950s. But it got sold. I loved the art of brewing—and the prospect of free beer for the rest of my life was appealing—so I decided to jump in feetfirst. I got my degree in brewing technology, and we started Jack's Abby in 2011. Year one, we had one employee. Now we run a business, with 150 employees."
For access to exclusive gear videos, celebrity interviews, and more, subscribe on YouTube!