Ortnevik, Norway, is a tiny fishing village overlooking a Pixar-perfect blue fjord in the central part of the country, two hours outside Bergen. There's just one road in and out of town, and the whole place resembles a Bob Ross painting: a quaint farmhouse beside a red barn, and happy green grass. When I visited last spring, 75-year-old local Anders Brekke, who grew up here and works at the general store, pointed to the town church in the distance and told me that he built it by hand. It's that kind of place.
But beneath the bucolic charm—or, more specifically, on the banks of the fjord—is a testament to the village's forward-thinking innovation: Sogn Aqua, one of the world's top sustainable fish farms. It supplies some of the best restaurants in Norway (and perhaps soon the world) with high-end halibut.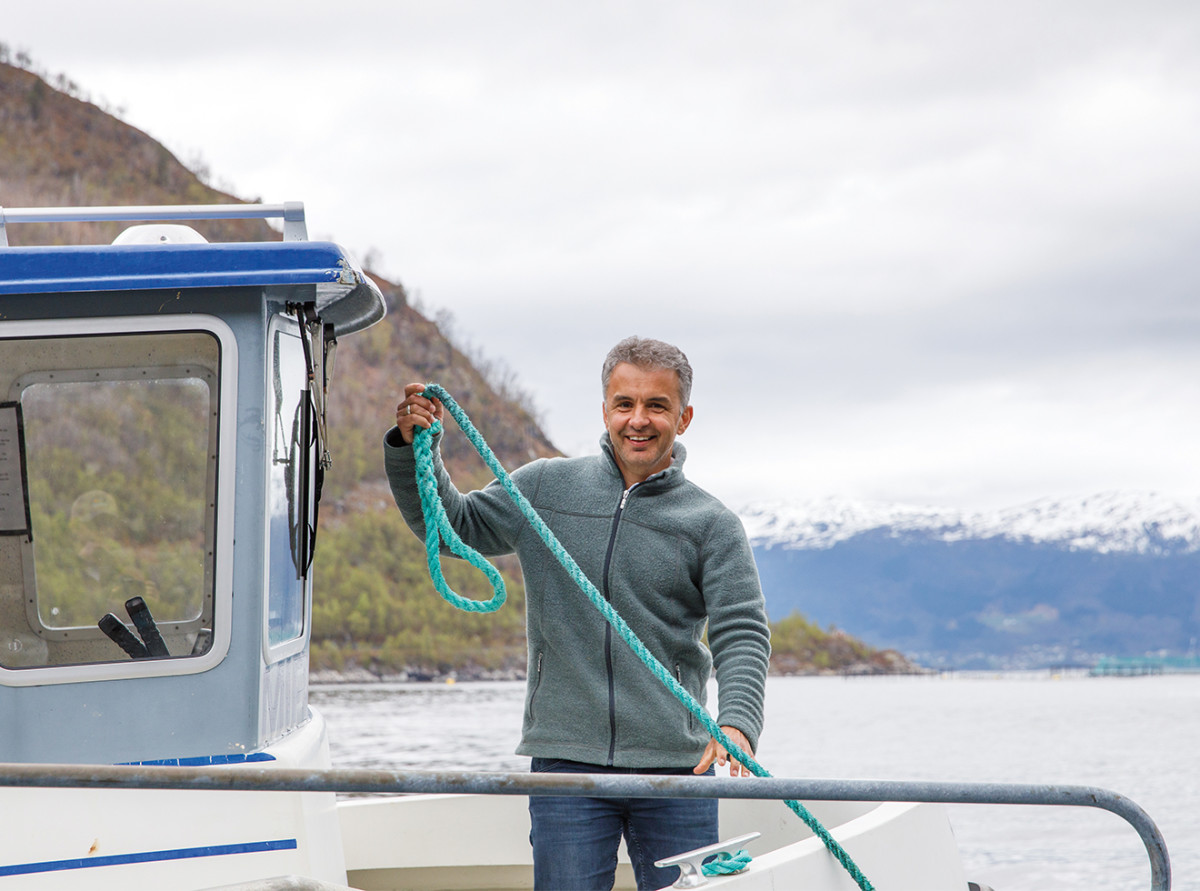 "We hope that it will be a success," Brekke told me. "Because if not, the whole village will not exist anymore."
Up close, Sogn Aqua looks less like an industrial farm and more like a double-long Olympic swimming pool. It's made up of five wood and stone pens constructed on land, beyond the fjord's reach, with thin barriers to create five lanes. In those lanes are halibut, ranging in size from two inches to 400 pounds. Based on looks alone, you'd never guess that this seemingly low-tech fish farm might one day save us from starvation—or at least from a diet of Soylent. But it just might.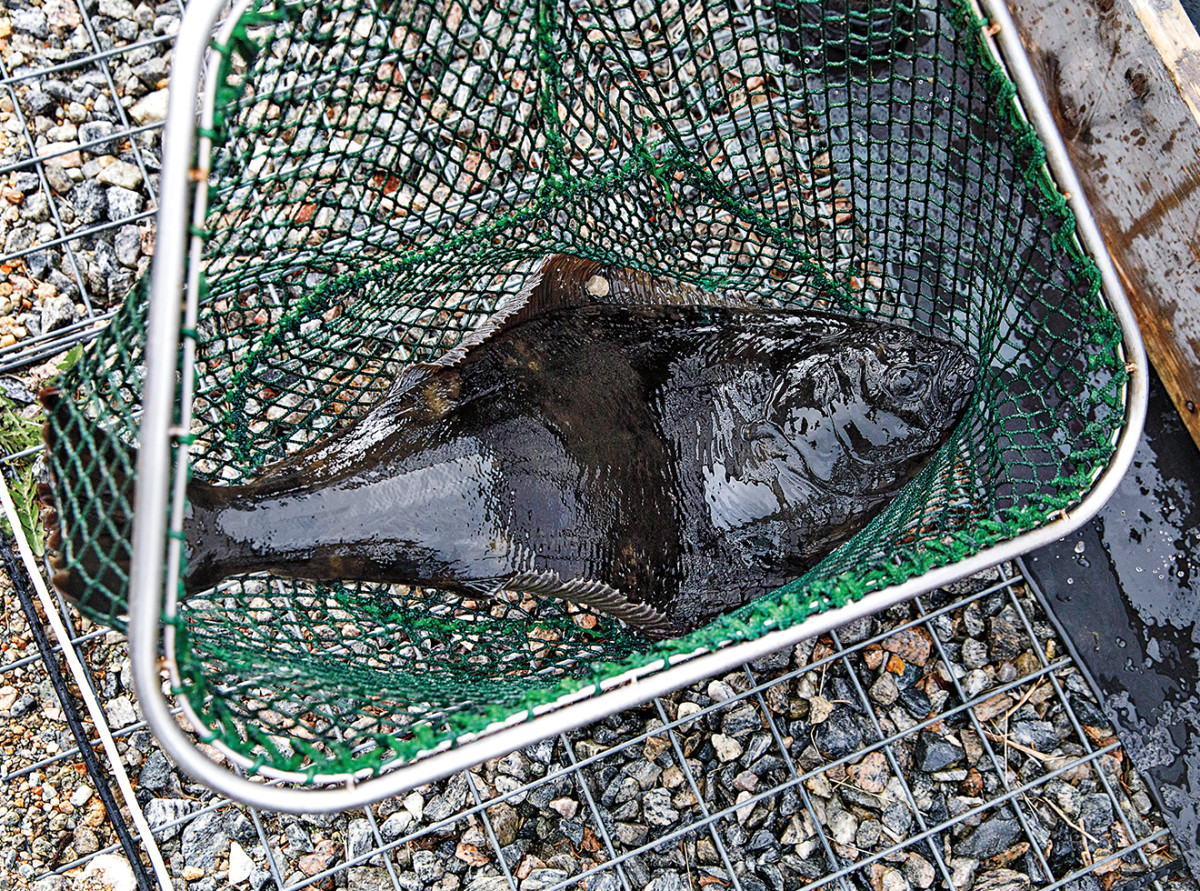 Scientists predict that our oceans will become virtual deserts by 2050. According to reports by the University of British Columbia, overfishing is causing global catches to fall three times more quickly than previously estimated. In 2010, chef Dan Barber, of the internationally acclaimed restaurant Blue Hill at Stone Barns, gave a TED Talk on this grim future.
"It's hard to overstate the destruction," he said. "Ninety percent of large fish—the ones we love, the tunas, the halibuts, the salmons, swordfish—they've collapsed."
Fish farming, or aquaculture, should be the solution, or at least part of the solution. But aquaculture has brought with it a whole host of issues, conjuring up images of giant nets in the open ocean bursting with salmon or tilapia that are fed a diet primarily of soy pellets, which can turn the meat gray. Chef Christopher Haatuft, who cooked at Per Se before opening his neo-fjordic temple, Lysverket, in Bergen, says: "Most chefs still won't serve farmed fish," citing stories about "farms where tons of salmon shit in the water right next to the beach and everything dies."
Farmed fish are also prone to disease, requiring massive amounts of antibiotics to keep them healthy, and they occasionally escape their enclosures, forcing wild fish to compete for food and spawning partners.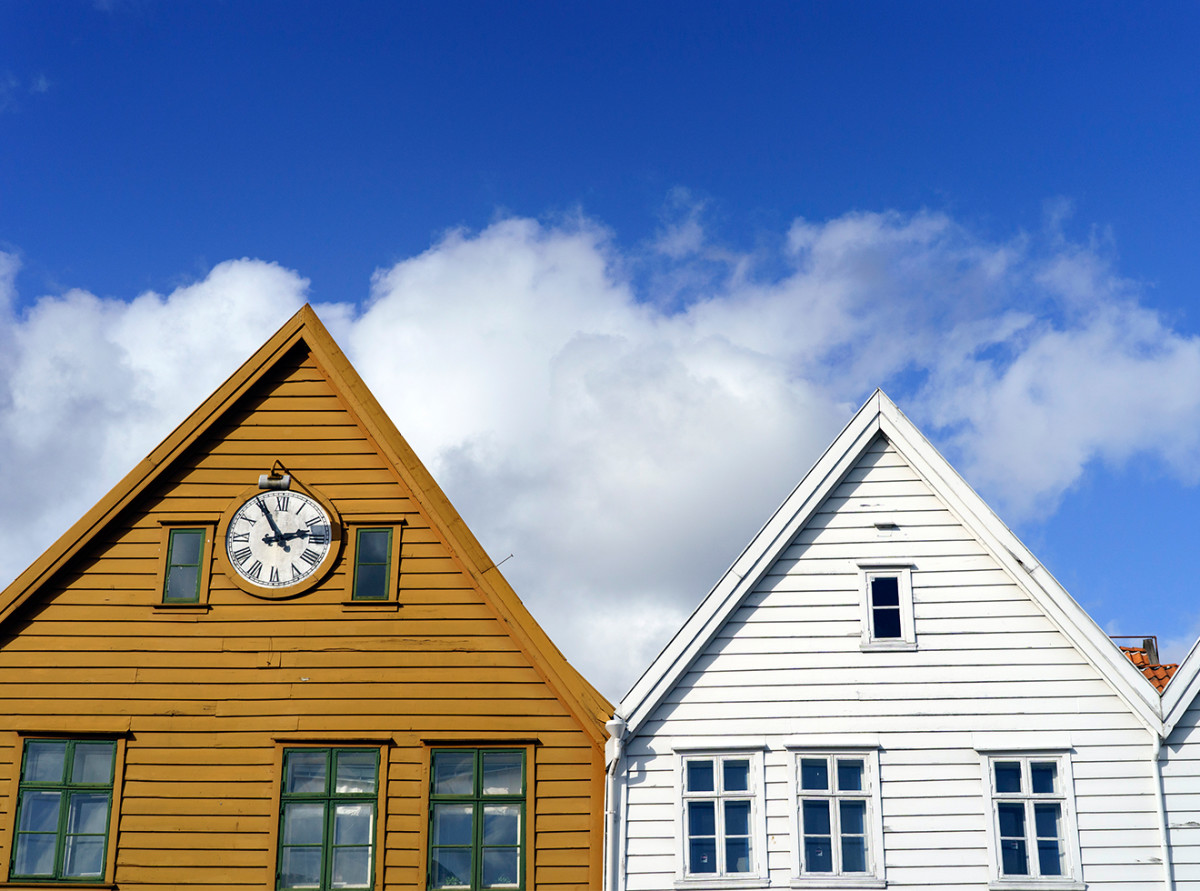 Which is why Sogn Aqua is so promising: Because of the cold, constantly fresh water that's being pumped into the farm from deep down in the fjord, the fish need no antibiotics or vaccines, and there's no chance of them escaping. (They're technically on land, after all.) It may not seem it from the low-tech setup, but Sogn Aqua is a leading example of what farmed fish can look—and taste—like.
"They have a sustainable approach," says Erik-Jan Lock, a scientist at the Institute of Marine Research in Bergen. "They're producing for the high-end market today, but their approach is something we'll no doubt see more of in the future."
Forty-five-year-old Jan Arne Brekke is the co-founder of Sogn Aqua, and on the day I visited he gave me a tour. As the wind whipped by, Brekke told me he grew up on this fjord, in a slightly larger town of 150 people, where he'd take a two-hour boat ride when he needed to buy anything other than milk. Brekke's grandfather worked in the aluminum industry but had a side hustle farming salmon, then became obsessed with halibut. Halibut was grandpa's white whale, if you will, because of the challenge of raising them in a shallow pen on land.
"When the eggs are hatching," Brekke said about as excitedly as anyone can, "the larvae are so helpless. It's like it's too early for him. He should be inside the egg!"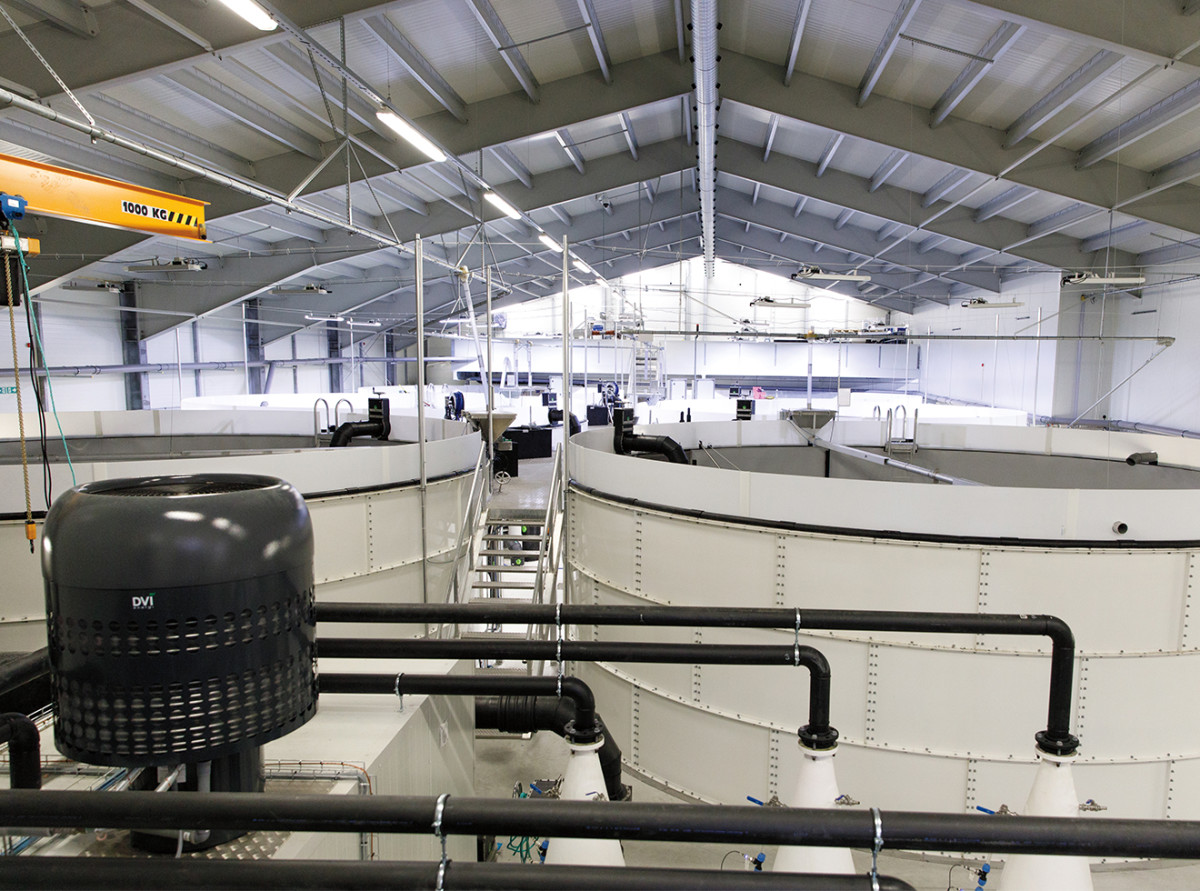 By comparison, you can probably grow salmon in your bathtub. They're hungry as hell. But halibut? Even if you manage to keep the larvae alive, they take five years to mature. Also, full-grown halibut are gargantuan. Fishermen call them "barn doors" for a reason. To keep the halibut here happy, not only is the water pumped from the fjord, but the oxygen levels and the temperature—48 degrees—are also monitored 24 hours a day. Even a subtle change in the water can devastate the crop. Despite having installed two backup generators and a sophisticated alarm system, Brekke sometimes doesn't sleep at night. "We're dealing with live animals," he said, chuckling.
He might be laughing all the way to the bank. At Sogn Aqua, breathing in the crisp sea air, I was joined by the founders of the Dutch firm Aqua Spark, the first investment fund dedicated to sustainable aquaculture, which has thrown significant cash Sogn Aqua's way. Early investors in Aqua Spark, which manages nearly $100 million in assets, include Scott Plank, who ran business development for Under Armour, and Michael Novogratz, who once called himself "the Forrest Gump of Bitcoin." When it came to backing these Norwegian halibut kings, Aqua Spark co-founder Mike Velings told me the decision was simple: "Not all fish is farmed equally."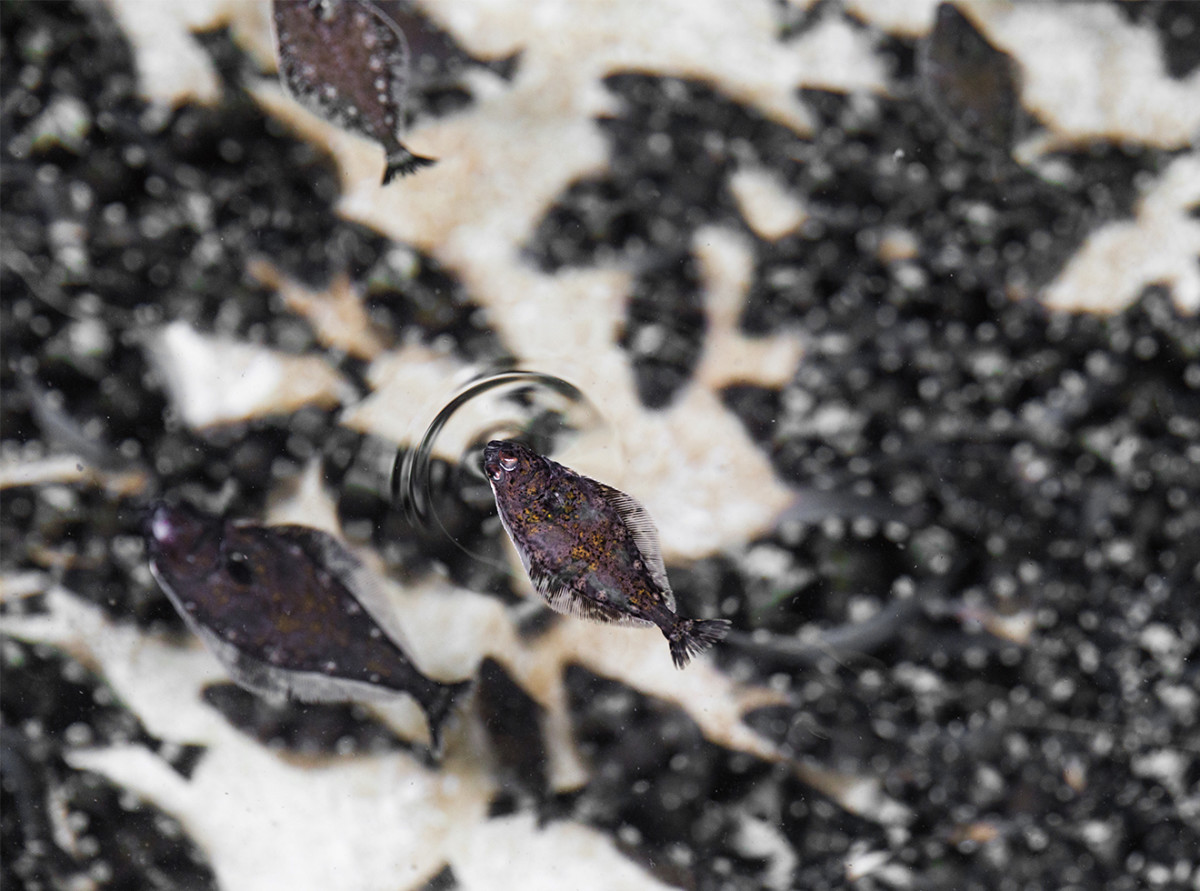 The potential market for farmed-fish-done- right is so rich, Novogratz actually told his sister, Amy Novogratz, a co-founder of Aqua Spark, "There's no way you should be screwing this up." But the truth is, none of this matters if the fish tastes like garbage. So over four days in Bergen, I ate (and ate, and ate) Sogn Aqua's farm-raised halibut—marketed under the brand name Glitne, which has something to do with Norse mythology. I had the other white meat pan-seared at a very small, very hip restaurant called Søtt + Salt, where it was paired with killer white wine. I had it sashimi-style, each piece melting in my mouth. At Lysverket, a chic restaurant attached to a museum, I ate it in ceviche and in a croquette and later pan-seared again. I possibly ate it for dessert. I'm not gonna lie: I was sick at that point—of the fish, of hearing about its stress level in the tanks, of hearing about its feelings. But it was also the best halibut I'd ever eaten, firm but tender, like a pescatarian's answer to petite filet.
Sogna Aqua is not without its flaws. Namely, the 300,000 halibut in the pens poop a lot, and that dung is pumped right back into the fjord. (A proper filtration system is under construction now.) But it's doing better than just about anyone. And the takeaway isn't just what Sogn Aqua is doing but what the Norwegians are doing. Their government truly wants aquaculture and is invested in changing perceptions of the industry. That support has turned Bergen into the Silicon Valley of aquaculture.
At a subterranean Bergen watering hole one night, Carsten Krome, the entrepreneur behind Hatch, the first startup accelerator focused on aquaculture, laughed at my aversion to farmed fish. When I said I preferred wild-caught, he called my thinking "outdated" and said, "That's like going to the forest to hunt for animals to feed the world."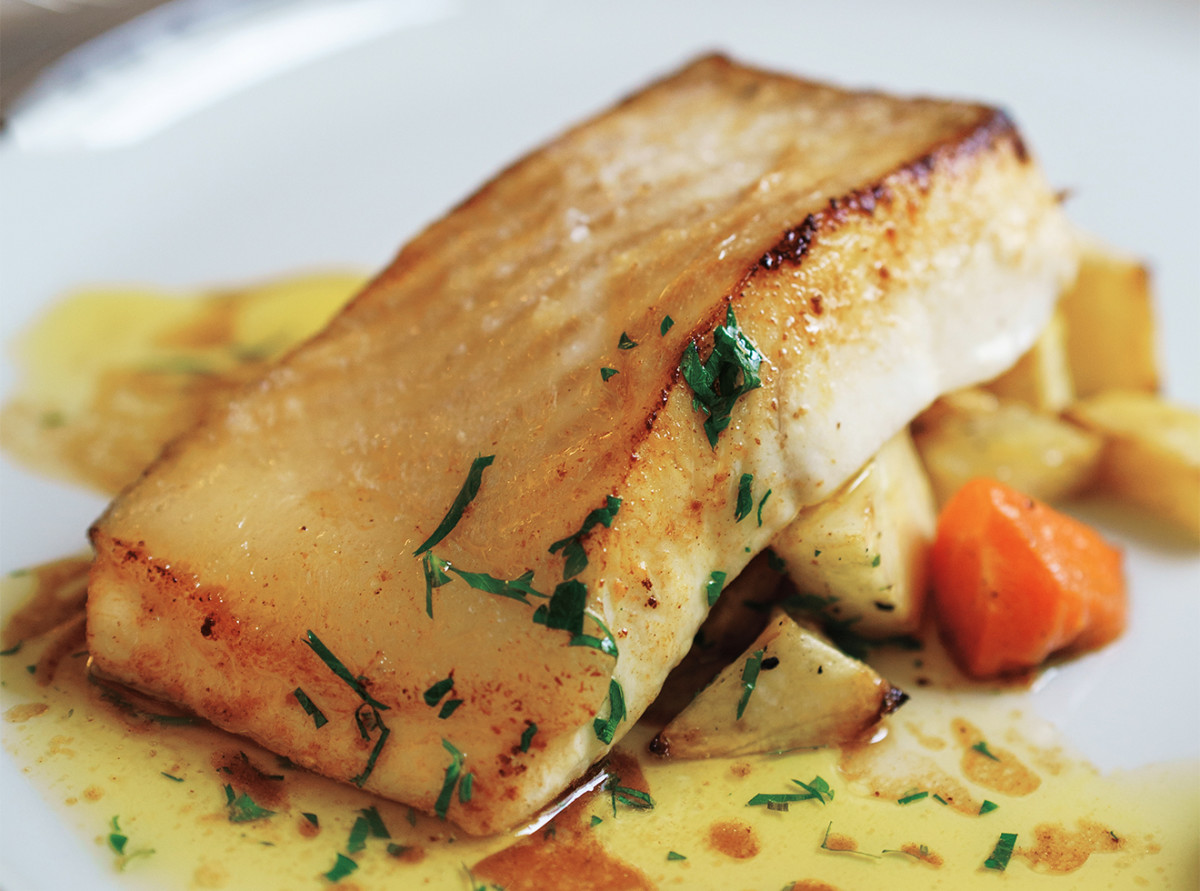 Hatch's first roster of companies includes Finless Foods, which is creating bluefin tuna meat in a lab and just nabbed $3.5 million in funding. Another promising startup, AlgaePro, is developing feed made from micro-algae which, unlike soy, is something salmon actually eat in the wild. If you're farming and feeding properly, "It tastes like what it should be—like a wild fish," as Laurence Josef, chef at Nopa in San Francisco, once said.
So far, the U.S. has been slow to support aquaculture—Washington State outlawed Atlantic salmon net-pen farming by 2025, following a major escape last year—but there are a few impressive producers operating stateside. Clear Springs Foods, in Idaho, raises rainbow trout in raceways built on land and Superior Fresh, in Wisconsin, is about to go to market with Atlantic salmon raised in land-based water tanks. The attitude toward farmed fish is changing, too. Chefs like Annie Pettry (of Top Chef fame), from Decca in Louisville, Kentucky, and James Beard nominee Hari Pulapaka, from Cress in Deland, Florida, are advocating for sustainably farmed fish through the James Beard program Smart Catch. Leonardo DiCaprio is an investor in Love the Wild, a Boulder, Colorado–based company whose ready-to-bake farmed fish is sold by retailers including Whole Foods and FreshDirect. Sweetgreen, the fast-casual salad king, recently switched from Chilean salmon to farmed U.S. steelhead.
Last June, Oliver Luckett, the former head of innovation at the Walt Disney Company, used a splashy display at the Aspen Food & Wine Classic to launch his company Niceland Seafood, which acts as a broker, importing sustainably farmed fish from Iceland to the States. Imagine walking to the supermarket, Luckett told me, and scanning a QR code on the seafood case to find a timelined journey of the fish you're buying—from where it was raised to what flight it arrived on to who drove the truck delivering it to the store.
When asked about consumers who turn up their noses at farmed fish, he said, "I don't have those prejudices. I do have prejudices against farming 5,000 tilapia in a plastic jug of sewer water. That's disgusting." The fish he's importing have been raised in pristine, ready-to-Instagram Nordic waters, like Sogn Aqua's crop, because they're both betting that the next big thing in food is almost here: tank to table.
For access to exclusive gear videos, celebrity interviews, and more, subscribe on YouTube!