Beer and liquor have always been an important part of our culture—especially pop culture. We've got movie-themed bars (like NYC's Will Ferrell-themed Stay Classy New York) popping up with cult classic movie quotes imagined in cocktails and TV shows that inspire their own liege of cocktails (looking at you, Mad Men). 
And in recent decades, craft brewers—particularly in the U.S.—have quietly begun a revolution, pushing new extremes with the way people drink and think about beer. From double IPA's to barrel-aged beers that soak up flavor for months, we're starting to see dedication to the craft of brewing that rivals Europe's enthusiasm for wine.
With a helping hand from realbeer.com, we've broken down 10 styles and nominated the top five in each. Beer freak or not, these beers need to be on your bucket—or pint—list. 
IPA'S
1. Pliny the Elder
-Russian River Brewing Co., Santa Rosa, CA
The stuff of legends, this double IPA can be a hard find, but off and on has been argued to be one of the greatest in the states. It's named for the ancient Roman naturalist "Pliny the Elder" who first studied the hop plant. The Russian River brewers in Santa Rosa, CA keep supply tight to ensure freshness, but if you can get your hands on the Elder, a world of well-balanced malt, hop and citrus is sure to be a mouth-watering experience you won't soon forget.
2. 60 Minute Dogfish
-Dogfish Head Brewery, Milton, DE
From the Dogfish Head Brewery in Milton, Delaware, this IPA is hopped with 60 different Northwest coast hop flowers over the course of a 60 minute boil (hence the name). Needless to say, this IPA is super hop forward with notes of bright lemon, pine and cedar.
3. Bell's Hopslam Ale Michigan
-Bell's Brewery, Kalamazoo, MI
A lot of time and precision hopping goes into this aromatic double IPA. Six carefully selected north-western hop varietals are added as the brew process unfolds, finally culminating in a "dry hop" (adding hop flowers after the beer has cooled from the cooking process), bestowing a slight bitter and flowery finish to the beer. You'll also find hints of grapefruit, honey, stone fruit and delicate malt.
4. Sculpin IPA
Ballast Point Brewing Company- San Diego, CA
Though it takes its name from a poisonous fish with spikes that can deal a nasty sting, the Sculpin craft IPA couldn't be more different from the nasty bugger it's named after. The bite from the hops is gentle, giving way to a more subtle balance of lush fruit- mango, peach and lemon. 
5. Brew Free or Die IPA 
-21st Amendment Brewery,. San Francisco, CA
Brewed with "some serious west  coast attitude" according to the maestros over at the 21st amendment Brewery, "this aromatic golden IPA starts with a sucker punch of six different hops to the nose, quickly balanced by a solid malt backbone."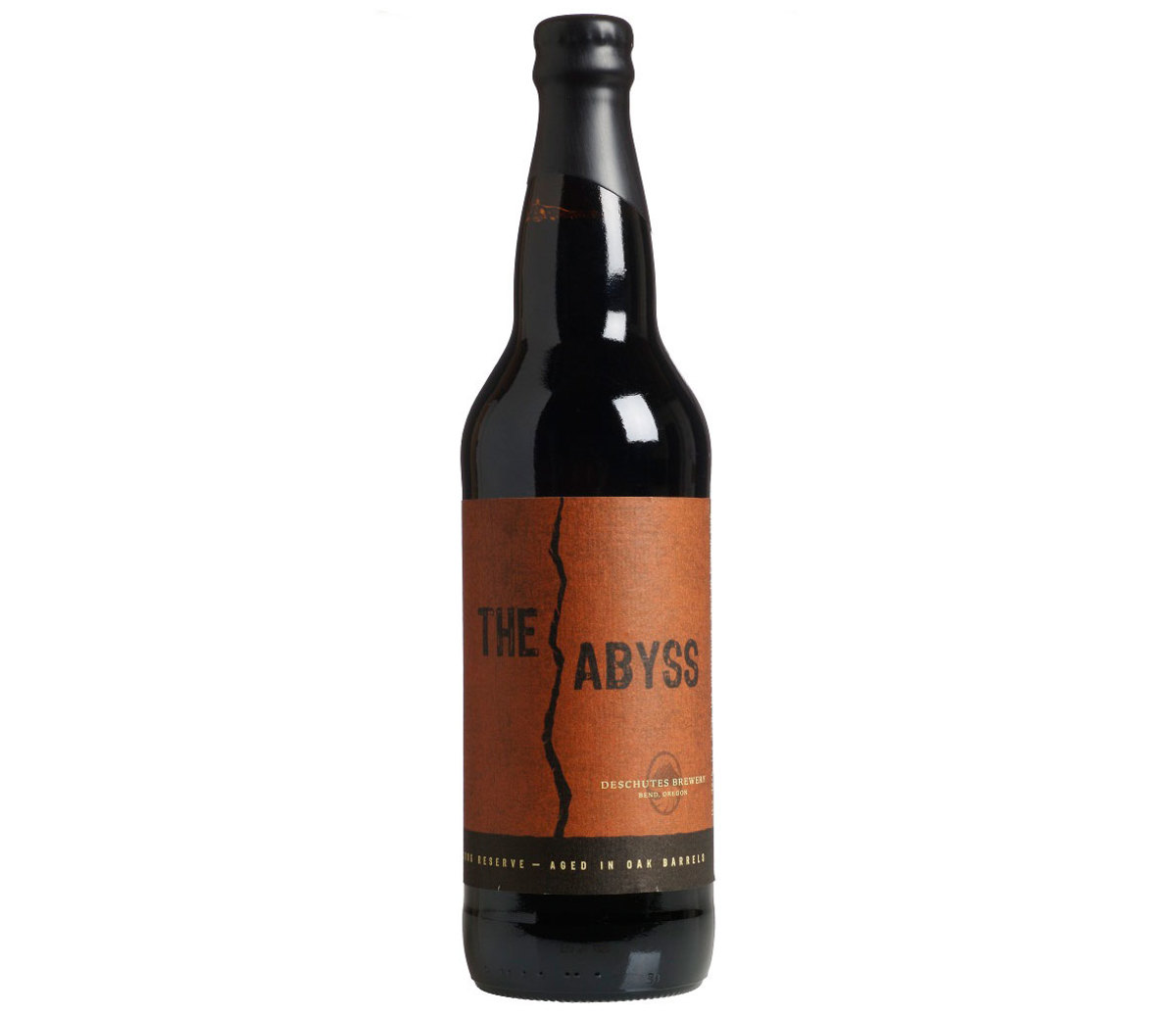 STOUTS
6. Deschutes The Abyss
-Deschutes Brewery, Bend, OR
Deep and dark with rich molasses, licorice, vanilla and cherry. The Deschutes brewery is serious about their beer, aging the Abyss in oak barrels to unlock mature bourbon flavors. This imperial stout is for the hardcore beer enthusiast looking for grace in a glass.
7. Founder's Breakfast Stout
-Founders Brewing Co., Grand Rapids, MI
This stout is a perfect blend of coffee and chocolate flavors and has an equally elegant balance of sweetness and bitterness. It's brewed with flaked oats, Kona coffee and chocolate. Breakfast in a bottle? Maybe not quite so literally, but more than enough flavor to tickle the imagination.
8. Guinness
-Guinness Ltd., Dublin, Ireland 
A long time and international pub favorite, Guinness has been soothing souls with it's rich creamy taste for generations. With a velvety run on the tongue and a slight bitter finish, this imported irish stout has become a staple of any self-respecting pub.
9. Left Hand Milk Stout
-Left Hand Brewing Co., Longmont, CO
A creamy stout that's supple and dark with a mouth-filling heft. The sweet finish brings back childhood memories of oreos and milk that's "udderly delicious."
10. Founder's Kentucky Breakfast Stout
-Founders Brewing Co., Grand Rapids, MI
Cave aged for a year in oak barrels, check, heaps of choco-love and coffee beans, double check. Whisps of bourbon rising from the bottom of the glass, checkmate. The wizards of the craft brew alll seem to agree that this beer is a giant among men, giving it high marks as one of the world's greatest time and time again.

BLONDES
11. Gnomegang
– Ommegang Cooperstown New York
This belgian style blonde is the love child of the Ommegang Brewery and the Brasserie d'Achouffe in Belgium. Yeast from both sides of the Atlantic are used during the fermentation process to create a wonderfully unique beer. "The nose focuses on distinctive clove aromas, combined with yeasty fruitiness typical of chouffe beers with flavors of ripe fruit, clove, light caramel, non-cloying candy sweetness."
12. Allagash White
– Allagash Brewery, Maine
Coriander and orange zest spice up this twist on a belgian wheat. It's fruit forward but not overly sweet, a well-rounded pastiche of pear, lemon and coriander that's exceptionally refreshing.
13. Lost Coast Great White
-Lost Coast Brewery and Cafe, Eureka, CA
A light and crisp rendition of a witbier. The brioche aromas and tastes typically found in Belgian styled beers merge in the Great White to make a blonde with an American pilsner feel. Careful of that first sip, you might not want to stop.
14. Hoegaarden
-Brouwerij Van Hoegaarden, Hoegaarden, Belgium
The original Belgian white beer from Hoegaarden Belgium dating back to at least the 16th century. The yeasts in this beer yield a fruity flavor akin to bananas, pears, and lemons with hints of wheaty breads and mild spices like coriander, allspice and clove. Goes great with a lemon slice. 
15. Ninkasi Spring Reign
-Ninkasi Brewing Co., Eugene, OR
More of a blend of styles, landing somewhere between northwestern pale ale and blonde, the Spring Reign combines toasted malt with hops to make a great session beer to celebrate the warming months and Ninkasi, Babylonian goddes of brewing.  
4 All-American Beers That Won't Bust Your Diet >>>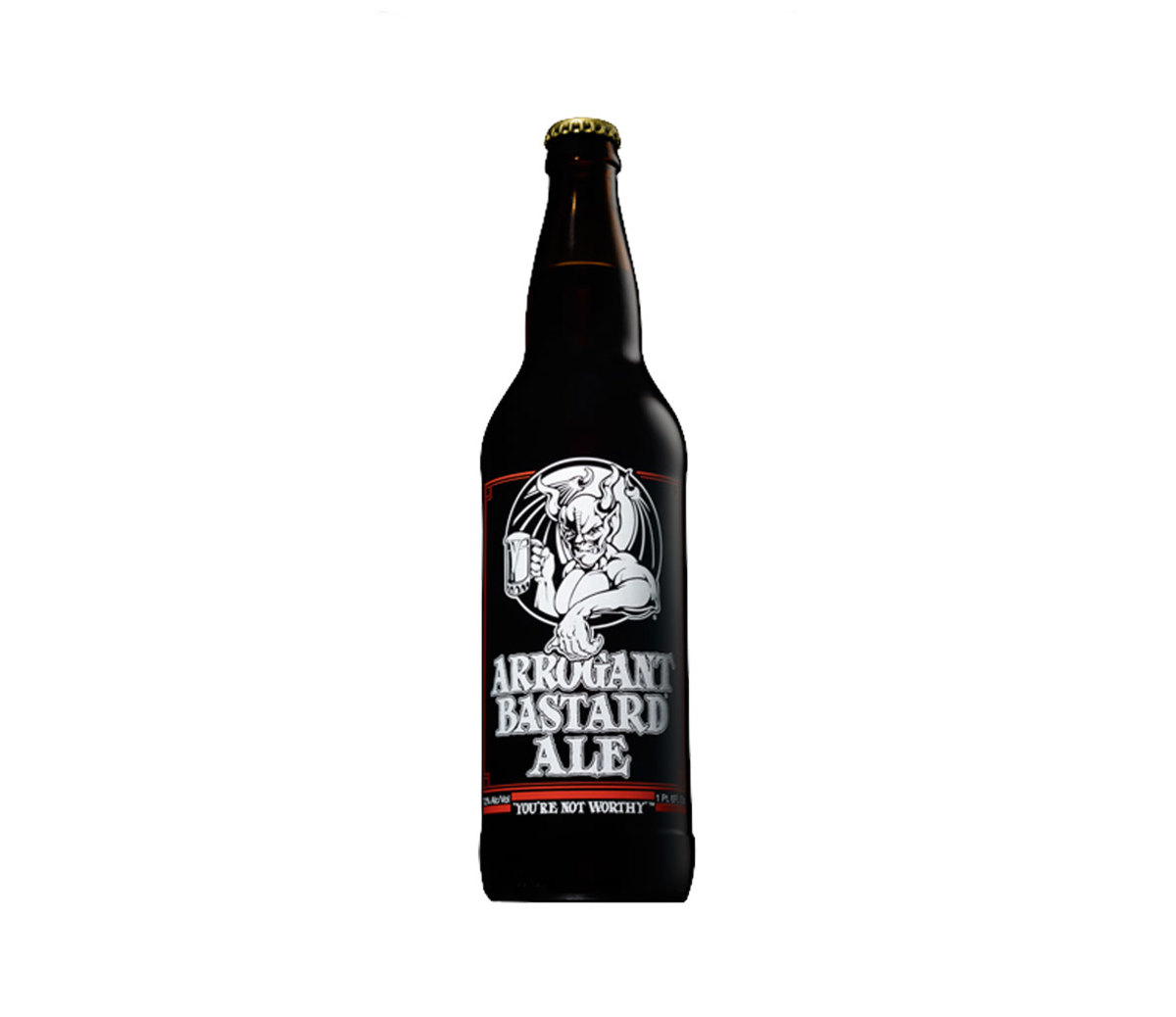 PALE ALES
16. Three Floyd's Zombie Dust
-Three Floyd's Brewing Co., Munster, Indiana
"This intensely hopped and gushing undead pale ale will be one's only respite after the zombie apocalypse," so says the Three Floyds. But while you're in the land of the living with functioning taste buds that crave suds not brains, give this single-hop craft original a try. Aromatic, with herbs, flowers and citrus, the Three Floyds use high quality hops from the Yakima valley in Washington. It's a hard pale to find, but well worth the search.
17. Sierra Nevada
-Sierra Nevada Brewing Co., Chico, CA
An all around solid Pale Ale. Medium bodied with mild yet fragrant hops, Sierra Nevada is a go to craft beer that should be readily available at any decent bar or corner store. It's got a slight bitter finish on the mouth that fades into the other flavors mingling around in the glass.
18. Arrogant Bastard Ale
-Stone Brewing Co., Escondido, CA
We're not worthy! If you can't take the bite in this bottle than you better go back to shotgunning brewski's light. "You probably won't like it," to quote the Arrogant Bastards, it's "doubtful that you have the taste or sophistication to be able to appreciate an ale of this quality and depth." Arrogance in a bottle indeed, but hoppy and bold nonetheless.
19. Edward
-Hill Farmstead Brewery, Greensboro Bend, VT
Extremely rare, but the reviews seem to unanimously suggest that this is one of the greatest, if not the greatest, pale ales being brewed in America today. The Brewers at Hill Farmstead chose to immortalize their grandfather who shares the same name. "In his honor, this American Pale Ale is dutifully crafted from American malted barley, a plethora of American hops, our ale yeast and water from Edward's well… aromatic and flowery, with Impressions of citrus and pine." You might just have to make your way to this sleepy corner of Vermont to taste perfection.
20. Dale's Pale Ale
-Oskar Blues Brewing Co., Lyons, CO
Big bodied with hints of grapefruit and bready malt. Dale's has more in your face hops than your average pale. Definitely one for the hop-crazy beer lover. And what's that? It comes in a can too!
6 Surprisingly Healthy Beers >>>
WHEAT BEER
21. Weihenstephaner Hefeweissbier
-Bayerische Staatsbrauerei Weihenstephan, Freising, Germany
All around one of the highest ranked German wheat beers. Like most Hefeweizens, you'll find it golden and hazy on appearance with bright fruit and malt on the mouth, a little dash of honey and cream. The brewers recommend sipping on this refreshing beer while munching on the classic bavarain sausage, weisswurst.
22. Lagunitas Lil' Sumpin Sumpin' Ale
-Lagunitas Brewing Company, Petaluma, CA
"A truly unique style featuring a strong hop finish on a silky body," is how the Lagunitas brewers describe this little sumpin'. The hops in this brew meld with a "wheatly-esque-isness" to create a perfect go-between for admirers of both IPA's and wheat beers. 
23. Schneider Weiss
-Weissbierbrauerei G. Schneider & Sohn, Kelheim, Germany
In 1872 when the Bavarian king decided wheat beer was a fading fad no longer worth the expense, he sold the rights to make the classic style to the Weisse family, marking the beginning of one of the oldest wheat beer breweries in the world. Nutmeg, apple, and clove, with a refreshing start and a sour finish.
24. Widmer Hefeweizen
-Widmer Brothers Brewing Co., Portland, OR. 
An American take on the traditional German Hefeweizen from the Widmer Brother's craft brewery. A bit bigger bodied than traditional hefe's with caramel coming through as its distinctive flavor twist. 
25. Flying Dog in Heat Wheat
-Flying Dog Brewery- Frederick, Maryland. 
Super bready with a big supple mouth feel, the lemon citrus makes the overall experience satifyingly refreshing. A much bolder version of the German tradition for sure that was made to break the back of a summer heat wave.  
5 Six-Pack Friendly Beer Recipes >>>
PILSNERS
26. Victory Prima Pils
–Victory Brewing Co., Downingtown, PA
"Prima!" The Victory folks explain, is "a German exclamation of joy." The Prima Pils is grassy with a dry finish. If you're every desire is a crisp beer that acts like a lightweight but drinks like a welter, than the hoppy golden Prima is for you.  
27. Scrimshaw
-North Coast Brewing Co., Fort Bragg, CA
"Named for the delicate engravings popularized by 19th century seafarers," according to the North Coast brewers. It's an inspired pilsner that maintains an even keel between complexity of flavor and light body. Mildly bitter with hints of floral hoppiness.  
28. Keller Pils
–Southampton Publick House, Southhampton, NY
Another lazy day sipper of impeccable quality. The brewers add a new hopp variety every year to change up the take on the classic German pilsner style. 
29. Pilsner Urquell
-Plzensky Prazdroj, Plzen, Czech Republic
The original pilsner that dates back to the mid nineteenth century. It's a tried and true Czech pils that's maintained it's recipe and reputation for over a century. If solid tradition and consistency are enough, then its dangerous drinkability make it a clear choice for one of world's top beers. It's crystal clear and straw gold in appearance, with hints of sweet corn and biscuits to taste. 
30. Pivo Hoppy Pils
-Firestone Walker Brewing Co., Paso Robles, CA
By far the hoppiest of the pilsners on our list. The Firestone Walker Brewing Company offers this description: "Hallertau-grown Magnum hops deliver the lupulin foundation while generous amounts of Spalter Select hops bring floral aromatic and spicy herbal notes. As a twist on the traditional Pils, we dry hop with German Saphir for a touch of bergamot zes and lemongrass. A refreshing, light-bodied and hop-driven Pils."
ALES AND PORTERS
31. Rogue Hazelnut Brown Nectar
-Rogue Ales, Newport, OR
Multiple gold medalist at the Great American Beer Festival, the name says it all. Dark with roasted nutty flavor, chocolatey sweetnes, and a pleasant malt that lingers. Gentlemen, go nuts.
32. Edmund Fitzgerald
-Great Lakes Brewing Company, Cleveland, OH
The Great Lakes brewers wanted to add a dash of tragedy to their beer, naming it after the Edmund Fitzgerald, a ship that sunk in Lake Superior in 1975. Why you ask? Because, according to the brewery, like it's depth of color and taste, it's the "dark brooding type. One sip of this complex, flavorful porter inspires lavish bar napkin poetry and spirited closing-time solioquies." 
33. Deschutes Black Butte Porter
-Deschutes Brewery, Bend, Oregon
The flagship beer of the Deschutes brewery, and it's no surprise why. It's dark ruby color hints at the underlying flavors of chocolate, burnt caramel, and hoppy bitterness. It's rare for a brewery to showcase a porter- a bold move that suggests they mean business.     
34. Duck-Rabbit Brown Ale
-Duck-Rabbit Craft Brewery, Farmville, NC
The Duck-Rabbit Brewery specializes in full flavored dark beers. Spiced with Amarillo and Saaz hops, and malted with seven different kinds of grains, this American brown ale has personality. Floral aromas waft out from the first sip, followed by toasty malt notes that end with a bitter finish. 
35. Newcastle Brown Ale
-The Caledonian Brewery Co. Ltd., Edinburgh, Scotland.
Brewed in Scotland with a big presence on the international market. It's a bit of a cult classic here in the US since it's readily availabe but of good quality. By far the lightest brown ale on our list, Newcastle makes for a great session beer. We give it high marks for maintaing integrity while being a big name beer at the same time.
The 10 Best Hangover Helpers >>>
WHISKEY OR BOURBON BARREL-AGED STOUTS
36. John John Dead Guy Ale
-Rogue Ales, Newport, OR
The Rogue whiskey distillery teamed up with their brewery to age the dead guy ale for two months in spent whiskey barrels. On top of the yeasty caramel and vanilla, the aging process adds a unique yet subtle oakiness and spice to the John John Dead Guy similar to what you'd find in a bourbon whiskey or scotch.  
37. Goose Island Bourbon County Brand Coffee Stout
-Goose Island Beer Co., Chicago, IL
The Bourbon County stout series by Goose Island are anual limited edition beers that can be very difficult to get a hold of, but hype aside, they are still considered some of the greatest aged beers in the world. The stout in particular stands out as a wunderkind. Coffee beans from Intelligentsia Coffee and Tea are the key to the trademark flavor- deep undertones of darker fruit, mocha, and bourbon. 
38. DuClaw Retribution
-DuClaw Brewing Co., Baltimore, MD
"Patience Justified." DuClaw Retribution is aged for six months in bourbon barrels. High in alcohol and flavor, the time it takes to make this well-nutured imperial stout is well worth the wait. Thick, creamy and aromatic, you're sure to get wafts of esspresso and darker chocolates along with a caramel undertone drawn from the charred whiskey barrels.
39. Avery Hog Heaven
-Avery Brewing Co., Boulder, CO
The Avery hog heaven is dry hopped as it's aged. "This dangerously drinkable garnet beauty is a hop lover's delight." The Avery brewery offers. "The intense dry-hop nose and alcohol content are perfectly balanced for a caramel candy-like malt backbone." With a multi-layered thread of ingredients and flavors, the hog heaven is definitely a slow sipper to relish.
40. Brooklyn Black Ops
-Brooklyn Brewery, Brooklyn, NY
The Brooklyn Brewery crafted this aged beer with more than a little bit of ingenuity. Utilizing champaign fermentation techiques, the Black ops is re-fermented with champaign yeasts after it is bottled. The end result is a bubbly beer with fluffy head chalk full of chocolate, coffee, and vanilla.  
Eight Ways to Drink Like an Athlete >>>
RED ALES/AMBERS
America's Top 10 Craft Breweries>>>
41. Karl Strauss Red Trolley Ale
-Karl Strauss Brewing Co., San Diego, CA
A two-time Great American Beer festival gold medalist, the Red Trolley Ale is copper red with a toasty malt and toffee taste.
42. Green Flash Hop Head Red Ale
-Green Flash Brewing Co., San Diego, CA
The Green Flash brewers add extra hops to this beer to amp up its kicking power. The result? A beautiful hybrid red IPA with sweet malty bite.
43. Bear Republic Red Rocket Ale
-Bear Republic Brewing Co., Healdsburg, CA
The Bear Republic guys are proud of their work on this one, calling it a "bastardized Scottish style red ale that traces its origins to our homebrew roots." Care and passion show in this red ale that just packed full of intense earthy flavors. Full bodied and hoppy with a touch of caramel.
44. St. Arnold Amber
-Saint Arnold Amber Ale, Houston, TX
Malted with Caravienne malt from Belgium and hopped with northwestern American ingredients, the St. Arnold Amber is draws on some of the best ingredients from around the world to create a well balanced beer; fruity, floral, tasty.
45. Tröegs Nugget Nectar
-Tröegs Brewing Co., Hershey, PA
"Nugget Nectar will take hopheads to Nirvana" say the Tröegs brewers. Another IPA/amber twist that loves to play with the extremes of malty sweetness and bitter hops. 
Ask Men's Fitness: Does the Container Actually Affect Beer Taste? >>>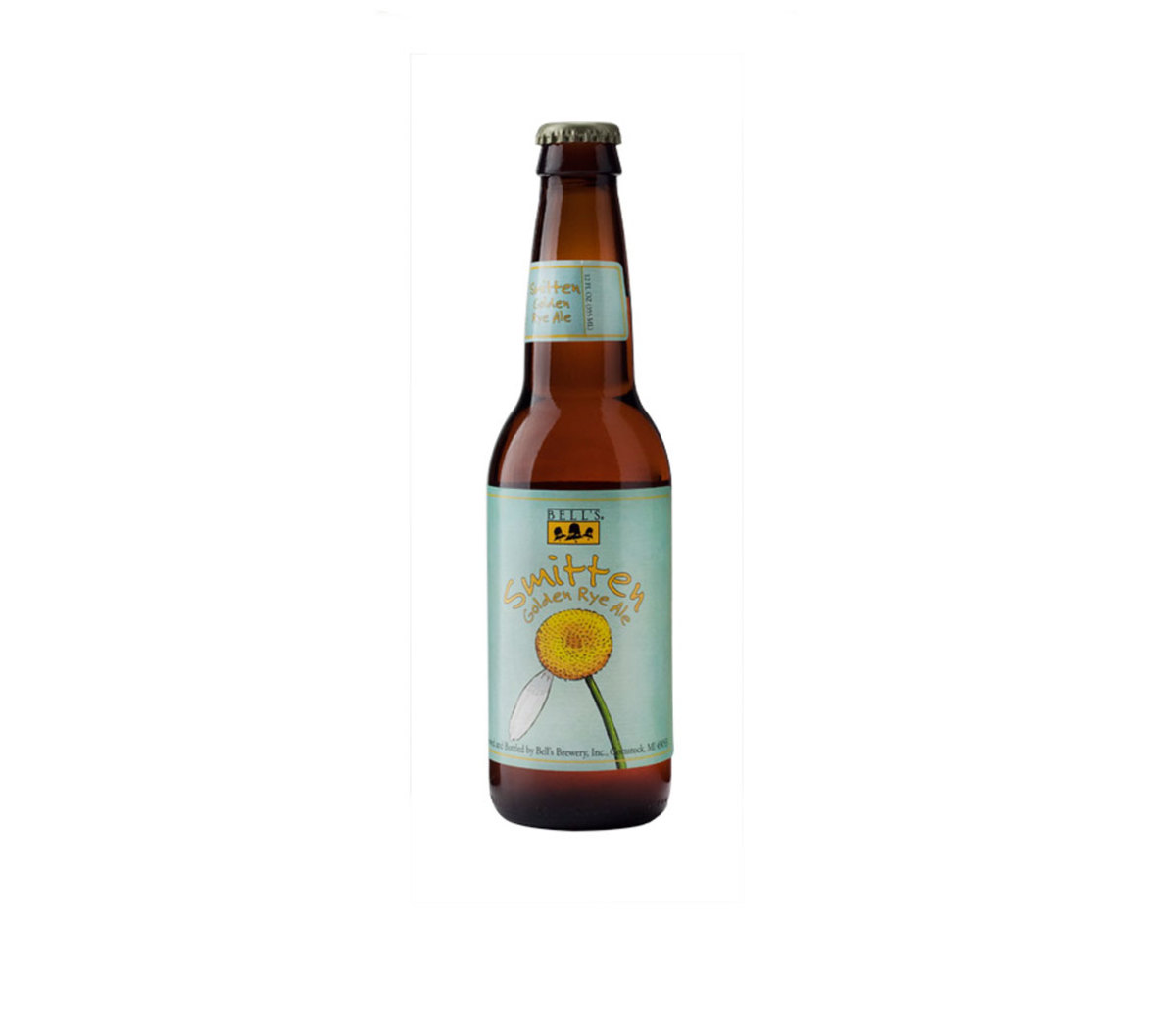 RYES AND PUMPKIN ALES
46. Bear Republic Hop Rod Rye
-Bear Republic Brewing Co., Healdsburg, CA
If you've never explored the world of rye beers but love IPA's, then this beer is great place to get started. The brewers describe it as a "high gravity IPA brewed with 18% rye malt. Hop Rod Rye has a floral hop aroma and subtle caramel notes with a slightly earthy and spicy rye character."
47. Bell's Smitten Golden Rye Ale
-Bell's Brewery, Kalamazoo, MI
An American style pale ale made with rye. Golden in color and vibrant with citrus, it's an easy drinker. The Smitten Golden Rye is perfect brew to brighten up the dark and cold winter months, just when you need it the most.
48. Founders Red's Rye
– Founders Brewing Co., Grand Rapids, MI
A superb and wonderful rye. It's super smooth, starting with notes of grapefruit and a hop bite that is balanced out with caramel malt and spice that's characteristic of rye beers.
49. Pumking
-Southern Tier Brewing Co., Lakewood, NY
Southern Tier credits the bewitching taste of the Pumking to the power of Halloween spirits. Okay, maybe not so literally, but if you've ever tasted this imperial pumpkin ale, you have to admit there's a little magic at work. A great balance of fall spices go alongside with an upfront pumpkin flavor. It's almost like taking the first bite out of a warm slice of pumpkin pie topped with whipped cream. It's only available in fall, so if you missed it this year, plan to make it one of your first stops next season.
50. Elysian's The Great Pumpkin
-Elysian Brewing Co., Seattle WA
A wide variety of hops and molts are combined with pumpkin and pumpkin seeds. It's spiced with a classic autumn mix of cinnamon, nutmeg, cloves and allspice. Definitely a must try for pumpkin beer lovers. Available in fall.
The Guy's Guide to Hard Cider >>>
For access to exclusive gear videos, celebrity interviews, and more, subscribe on YouTube!