One of the hottest trends in the world of craft brewing is aging beer—specifically porters and stouts—in bourbon and rye whiskey barrels. But the marriage of these spirits isn't limited to flavoring beer. Instead of aging whiskeys in sherry butts or bourbon barrels, specialists are aging whiskey in beer barrels. Yes, we've entered the age of beer-barrel-aged whiskeys.
Some distilleries are even using ingredients usually associated with beer, like hops, to create unique whiskeys perfectly suited for beer fanatics (and whiskey fans). Here are seven of our favorite beer-barrel-aged whiskeys to sip on.
The Best Beer-Barrel-Aged Whiskeys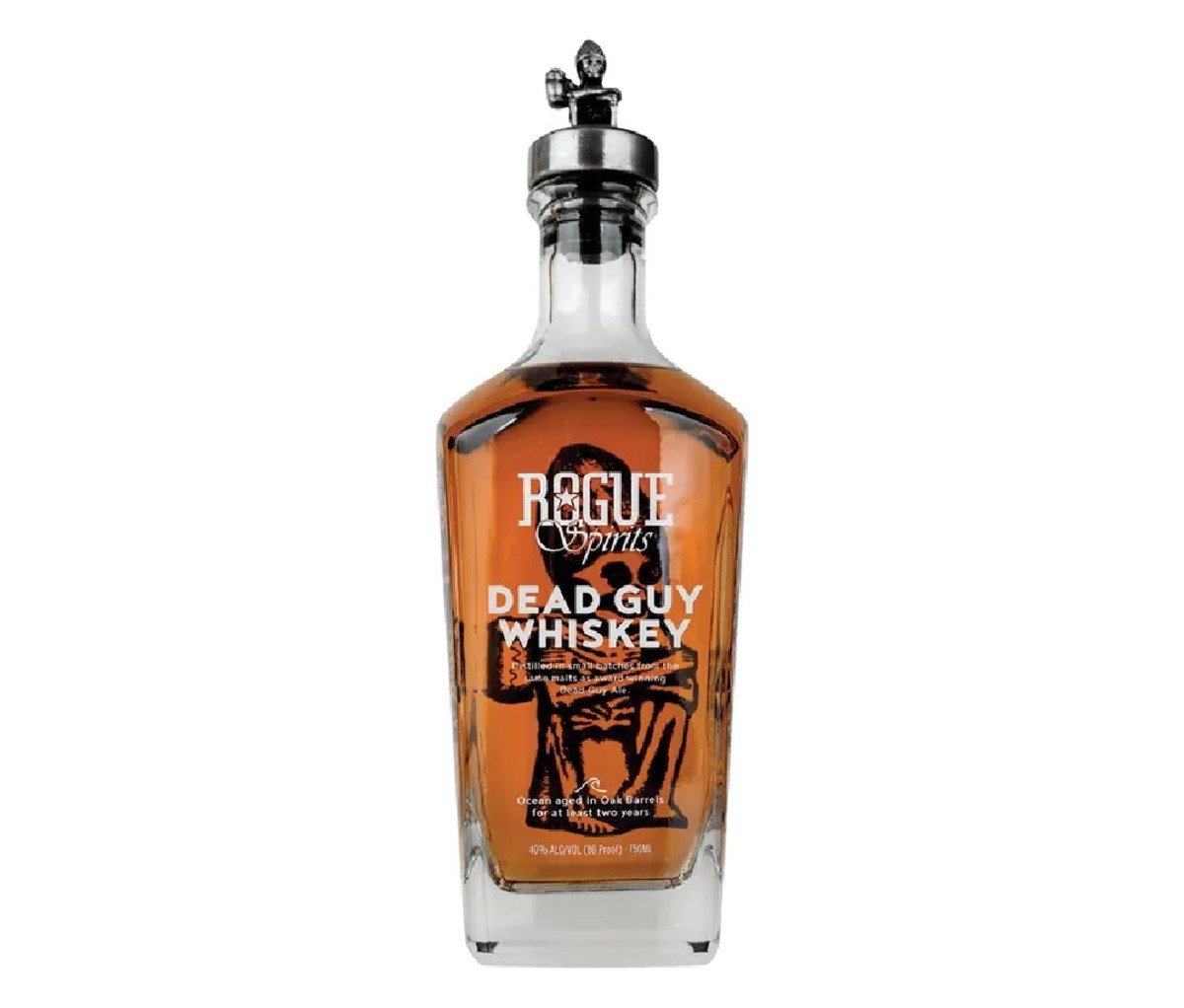 1. Rogue Dead Guy Whiskey
Craft beer fans know all about Dead Guy, Oregon-based Rogue Ales' flagship beer. So it was no surprise when the distilling side of the operation got in on the action. Dead Guy Whiskey uses the same malts—2-Row, Maier Munich, C15, and Rogue Farms Dare and Risk Malts—as the popular beer. But it's ocean-aged (stored on ships to age) in both the Pacific Ocean and Yaquina Bay. The ingredients and aging process give the whiskey a rich, sweet, malty flavor with hints of oak, vanilla, and toffee.
[$44.99, caskers.com]
Get it
For access to exclusive gear videos, celebrity interviews, and more, subscribe on YouTube!