The summer is heating up and winding down, which means it's time for the U.S. Open tennis tournament.
Watching tennis under the hot sun, you need to find a way to stay cool. The best way to do it this year is with the Honey Deuce cocktail drink from Grey Goose, which is the official cocktail of the U.S. Open.
In celebration of the 50th anniversary of the U.S. Open in the Open Era, the bar in the Grandstand will also give fans the chance to go even colder: Fans can get the all-new Frozen Honey Deuce cocktail.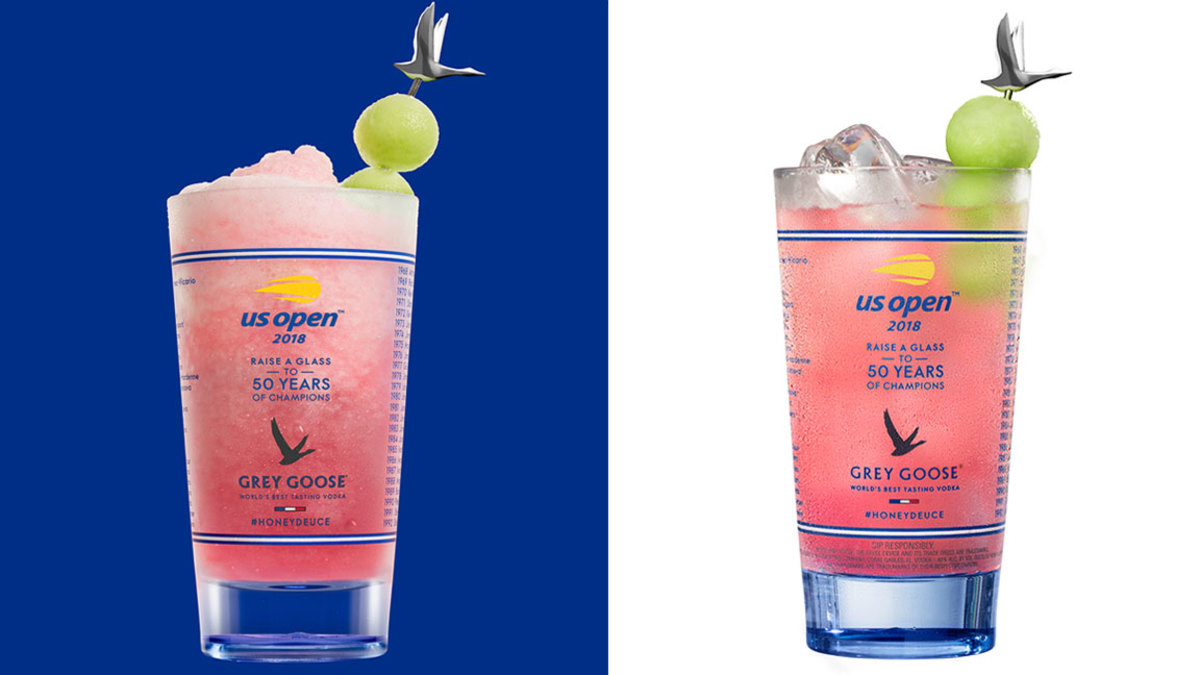 Adding to the fun, both the classic drink and the frozen drink will be served in limited-edition 50th anniversary commemorative cups, each of which will have the names of all the previous champions of the tournament.
Make sure to grab one at the U.S. Open this year.
But if you can't make it to the tournament, don't worry, you can still make one on your own, too.
Here's how to do it:
What You Need:
Grey Goose vodka
Ice (however much you prefer)
Freshly squeezed lemonade
Raspberry liqueur
Honeydew melon balls (just like tennis balls!)
For access to exclusive gear videos, celebrity interviews, and more, subscribe on YouTube!