The story of America's oldest brewery naturally begins with the classic American dream. It all started when David G. Yuengling immigrated to America from Wuerttemberg, Germany. He settled in the sleepy coal-mining town of Pottsville, Pennsylvania, and established the Eagle Brewery in 1829. The operation was eventually rebranded as D.G. Yuengling & Son after his son Frederick joined as partner 1873, and the family has been busy making history—and beer—ever since.
This year marks a historic milestone as Yuengling celebrates its 190th anniversary. For nearly two centuries and six generations, the fiercely independent company has remained family owned and operated. But what's more impressive—and even lesser known—is that a team of four sisters currently stands at the helm of the longest-running brewing company in the United States.
Alongside their father, the sisters each play a critical role. Wendy Yuengling is the chief administration officer; Jennifer serves as the vice president of operations; Debbie is the brewery's employee engagement and culture manager; and Sheryl works in order services.
"We each have individual areas of the business we focus on and are passionate about that are integral to the day-to-day success of our company," says Wendy Yuengling.
And successful it remains. Today, Yuengling is sold in 22 states, with production supported by two breweries in Pennsylvania and one in Tampa, Florida. They've managed to keep their regional craft specialty approach while simultaneously becoming one of the largest producers in the country by volume. Their Traditional Lager and Black & Tan varieties have long been coveted by beer connoisseurs along the East Coast, but the iconic brewery recently shook things up and announced the introduction of Yuengling Golden Pilsner—their first year-round brew to debut in nearly 20 years.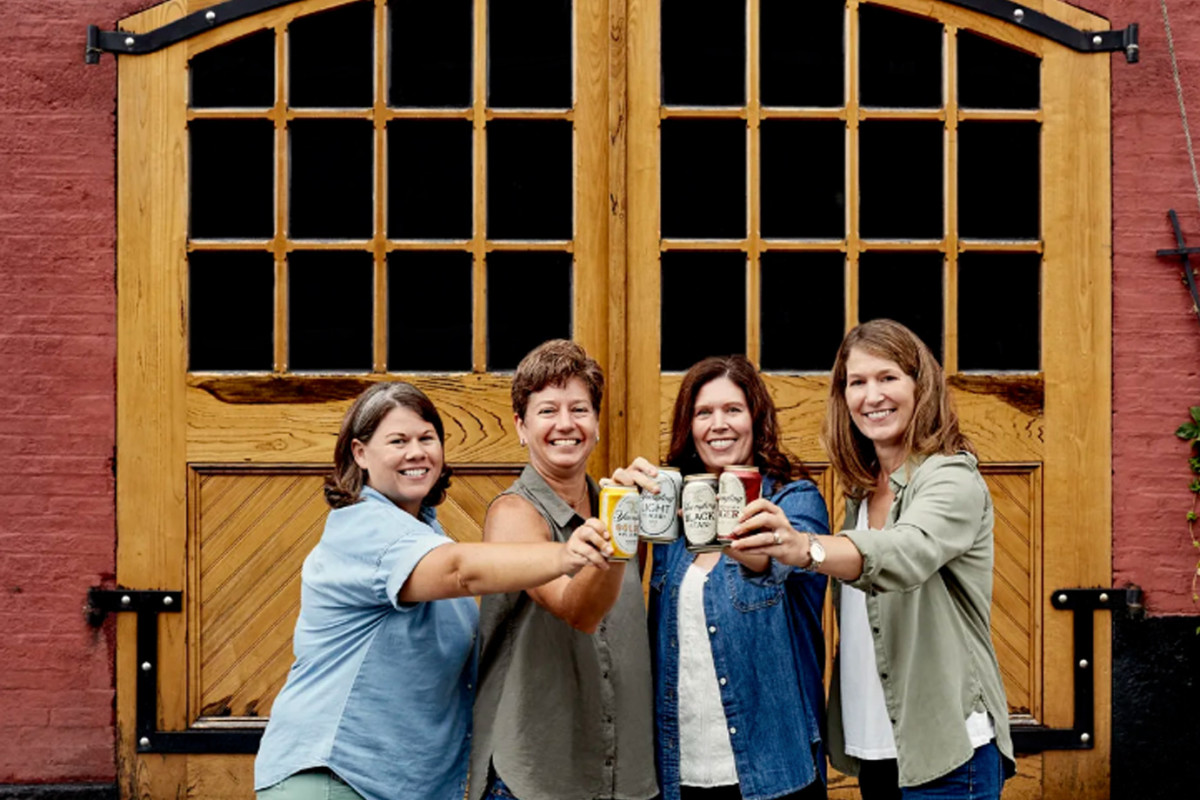 The newest addition combines pale and specialty malts with Hallertau and Saaz hops to create a bold and crisp hop-forward brew with an extra smooth finish. Golden in both name and color, it's a modern take on a traditional pilsner that strikes the ideal balance of hop and malt character. It's a clean and refreshing, easy-drinking lager that's perfect for social, outdoor, or active occasions.
Golden Pilsner joins the brand's other principal portfolio offerings, including Light Lager, Premium, Light, Dark Brewed Porter, Lord Chesterfield Ale, and Oktoberfest—a worthy complement to the brewery's beloved beers. But the challenge of introducing a new key player to their legendary lineup was no easy feat.
By taking a critical look at their current offerings (which includes year-round brews and limited-edition releases) they noticed an opportunity to expand their portfolio with a brand-new launch.
it's an interesting time to be leading the company, not only as four sisters, but as four women in such a male-dominated industry.
"After listening to our fans, we found that nearly 85 percent of beer is consumed in the refreshment category, and that nearly 60 percent of the consumers we surveyed showed a strong intent to purchase Yuengling Golden Pilsner," said Jen Yuenglung.
Beginning in September 2017, the team spent more than a year and a half developing what would eventually become the final product.
"This 18-month process included several different prototype recipes and expert insight from our brewers about the delicate balance of malts and hops," explains Jen Yuengling. "It's our first new core product in 17 years, and we worked really hard to bring consumers something that meets Yuengling standards in terms of a quality product."
Golden Pilsner is also the first beer to come specifically from the family's sixth generation. The sisters went into the project with the goal of making it a collaborative effort.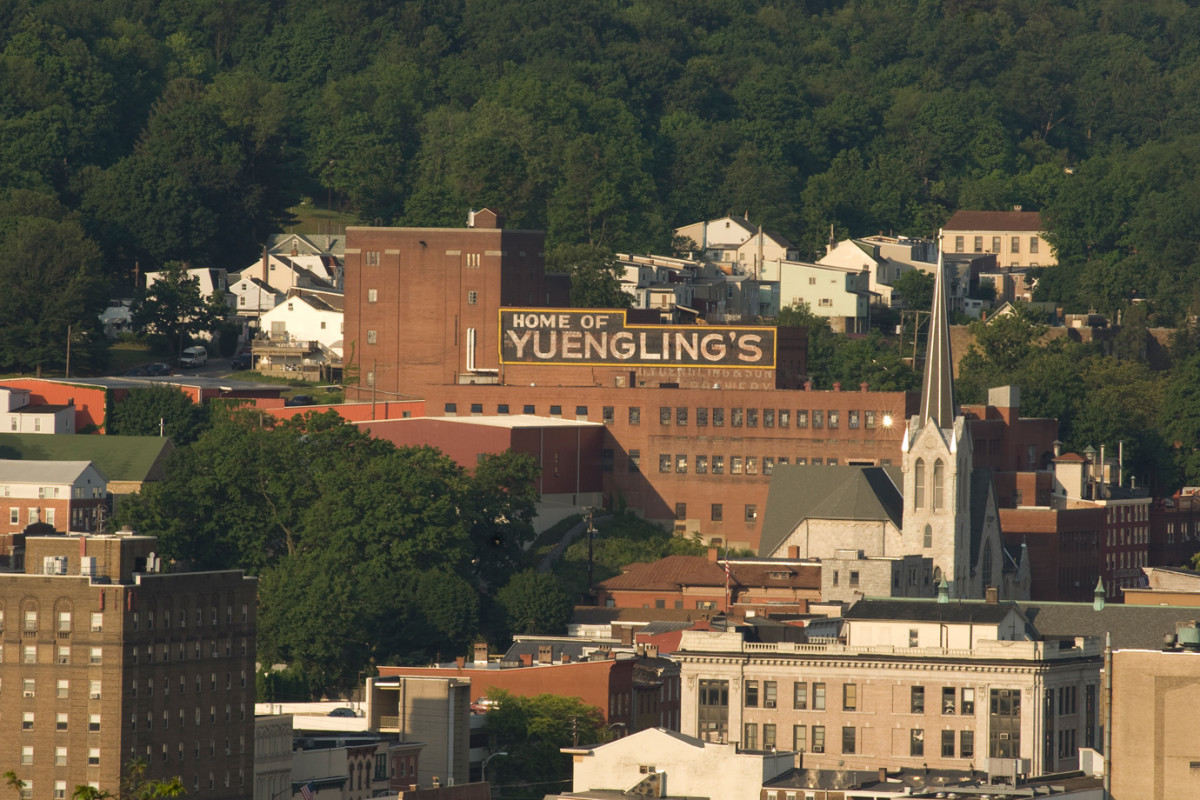 "We've all grown up in the business and it's an interesting time to be leading the company, not only as four sisters, but as four women in such a male-dominated industry," says Jen Yuengling. "But we're a family business first and foremost, and when we say family, we don't just mean the five generations of Yuenglings who came before us; we also mean the generations of men and women who helped and worked alongside our ancestors to make this business a success. We carry the tradition of their hard work, resiliency and success, and we'll continue to operate the business with the same independence and spirit that came before us."
Undoubtedly a labor of love, their hard work has paid off: Consumers have taken a liking to the iconic brand's latest venture. The beer recently took first place at the Atlantic City Beer & Music Festival in the pilsner category, and bronze at the last U.S. Open Beer Championship in the American lager/pilsner division. Accolades aside, the new brew has already proved it has the chops to compete with the best and is worthy of baring the Yuengling label.
So what does the next 190 years hold for the brand? Continuing the American dream that started it all back in 1829.
"Yuengling fans can expect the same fierce commitment to our future and consistency in quality beer that's made us who we are today," assures Jen Yuengling. "Every generation has contributed to building the foundation of the company, which keeps us grounded while still looking forward to the future. We're excited to take on the challenges ahead of us, and as the sixth generation of the Yuengling family, we look forward to another 190 years of brewing great beer."
For access to exclusive gear videos, celebrity interviews, and more, subscribe on YouTube!