As far as the whiskey in your glass and the watch on your wrist go, both can equally showcase your appreciation for craftsmanship, and your respect for timeless style.
ENTER THE PERFECT PAIRING SWEEPSTAKES
So we decided to ask the question: What would make the perfect pairing between the two? When we think of craftsmanship and timeless style these days, few brands can match Rolex for watches, and Macallan for whisky. If you're planning to make an investment into the two, Macallan Rare Cask and the Rolex Datejust are two of the best investment values around.
Unfortunately, there's a darker side to what these two iconic brands have in common: counterfeits. Both Rolex and Macallan are among the most counterfeited brands in their respective luxury categories, and as they pass from one collector to another, it becomes harder to spot where fakes have entered the market. As such, it's always important to buy from reputable dealers who can attest to authenticity and provenance. We avoid buying either from questionable dealers from the Web. It's not always easy to find exactly what you want offline but online retailers like Crown & Caliber make it a little easier when it comes to buying watches: Its staff includes trained watchmakers who certify the authenticity and proper functioning of every piece that the brand sells. It's one of the best ways to make sure that timeless, well-crafted statement piece gets to you safely.
Since it was first created in 1945, The Datejust ($4,000) has remained an instant classic, while undergoing improvements and changes. Any carmaker will tell you that changing with the times while preserving what was loved about previous iterations is hard work, and yet over 60 years and through the Rolex Datejust 16220, this watch has done just that. It's a journey of small but impactful improvements like a more efficient use of space for the movement and flat case back. The Datejust was also the first home of the Cyclops lens, which magnifies the date window. Even now, it's one of the most recognizable watches in the world.
The Macallan Rare Cask ($300) is, likewise, the most iconic bottle of whiskey produced with the Macallan name. More than any vintage release, any age-statement bottle, it's this truly rare limited edition that speaks the most authentically to what Macallan is all about. It starts with the barrels—Macallan's iconic sherry casks, to be exact. Only the top percent of the best, first-fill sherry casks are used to create this whisky. While some Scotch whiskies add color to deepen the hue of their liquid, Rare Cask's deep color is entirely natural, showcasing the huge impact of Spanish barrels that once held rich, nutty sherry.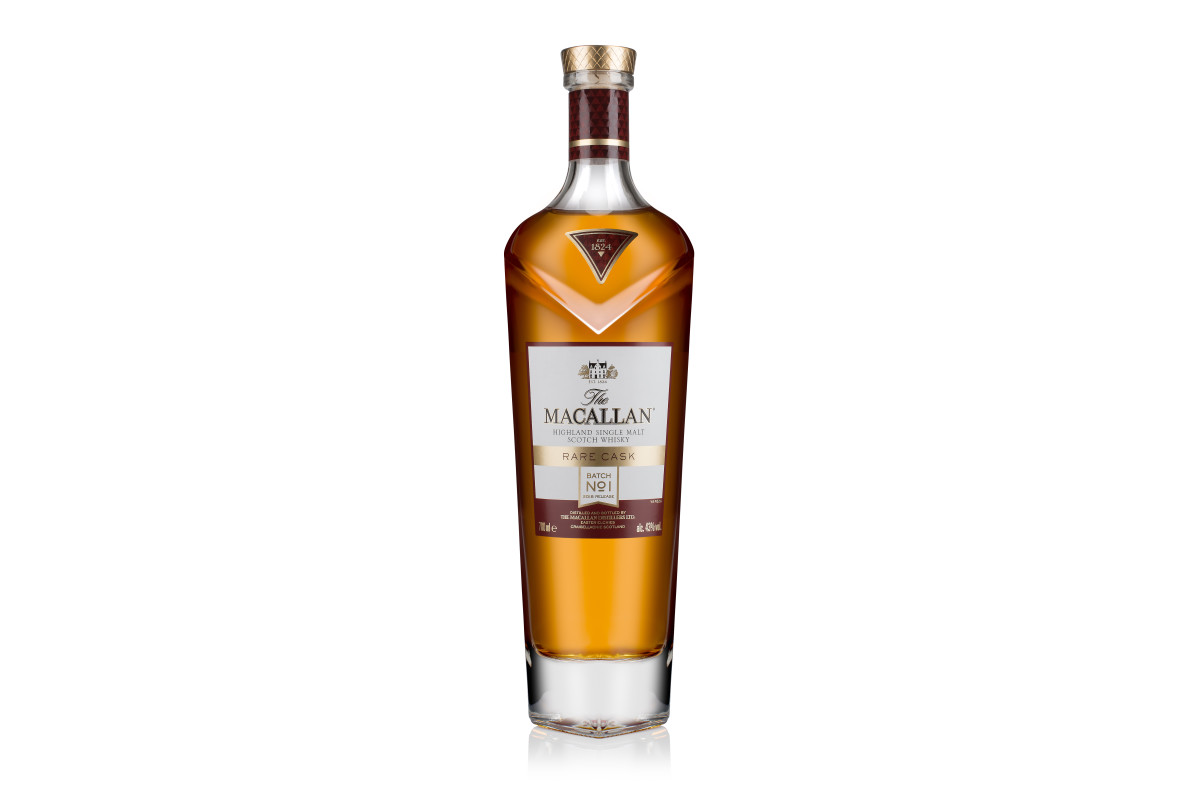 The whisky itself, like the Datejust, is a perfect representation of the brand's legacy: bold, rich dried cherry and fig notes, toffee and hints of dark chocolate. And yet vanilla and hints of orange zest cut through the brooding base flavors to showcase Macallan's mastery of subtlety in blending, and its recognizable house style.
Both brands tend to find their way into timeless films, too. The Datejust has been on the film stylist's radar for heroes and villains alike since the 1970s, and appeared on the wrists of both Michael Caine in Get Carter and Christian Bale in American Psycho. Macallan of course, for its part, was a noteworthy point of conflict in 2012's Skyfall.
ENTER THE PERFECT PAIRING SWEEPSTAKES
Click here to enter The Perfect Pairing sweepstakes, with a chance to win a Rolex Datejust 16220 and a pairing prize package.
For access to exclusive gear videos, celebrity interviews, and more, subscribe on YouTube!