There's no denying that the coffee industry is having a moment. The number of Americans drinking a daily cup of joe is at its highest level in years, according to a study by the National Coffee Association. And specialty coffee is also on the rise, as people continue to embrace independent cafés, coffeehouse juggernauts, and trendy home-brewing techniques.
But for the ultimate coffee connoisseur, there's one destination that deserves a special place on their bucket list: Boquete, Panama. Here, record-breaking coffee is the norm. In fact, a local variety recently fetched a whopping $803 USD per pound. Yep—per pound.
Of course, Panama has long been a popular tourist destination and historic trade hub, thanks to its iconic 43-mile canal connecting the Pacific and Atlantic Oceans. Panama City, the cosmopolitan capital, is also gearing up to celebrate its 500th anniversary in 2019, which has been generating lots of buzz. But as of late, all eyes are on this small-but-mighty Central American destination because of their exploding premium coffee industry. So what exactly makes their sought-after coffee worth so much money?
The secrets lie in the Chiriquí Province of western Panama, which stretches along the Costa Rican border and Pacific Ocean. The area is known for its breathtaking highlands, replete with ethereal cloud forests, staggering volcanic peaks, lush forests, and diverse wildlife, all of which make it an adrenaline junkie's dream.
Chiriquí is also home to Boquete, an enchanting mountain town nestled within the region's verdant valleys and celebrated for its natural beauty, agreeable climate, and friendly locals. This is where the best of the best Panamanian comes from. Local coffee farmers credit their award-winning java to the province's unique fusion of tropical mountain elevation, mineral-rich volcanic soil, and idyllic combination of sun, wind, and humidity that make its coffee growing conditions unlike any other place on earth.
Wilford Lamastus Jr. is a third-generation coffee grower and currently helps operate Lamastus Family Estates. His team was the one that broke records at the recent 2018 Best of Panama coffee auction, hosted and organized by the Specialty Coffee Association of Panama. Taiwan's Black Gold Coffee Co. ended up placing the winning $803-per-pound bid to purchase the estate's natural-process Geisha variety—one of the region's most lauded specialties.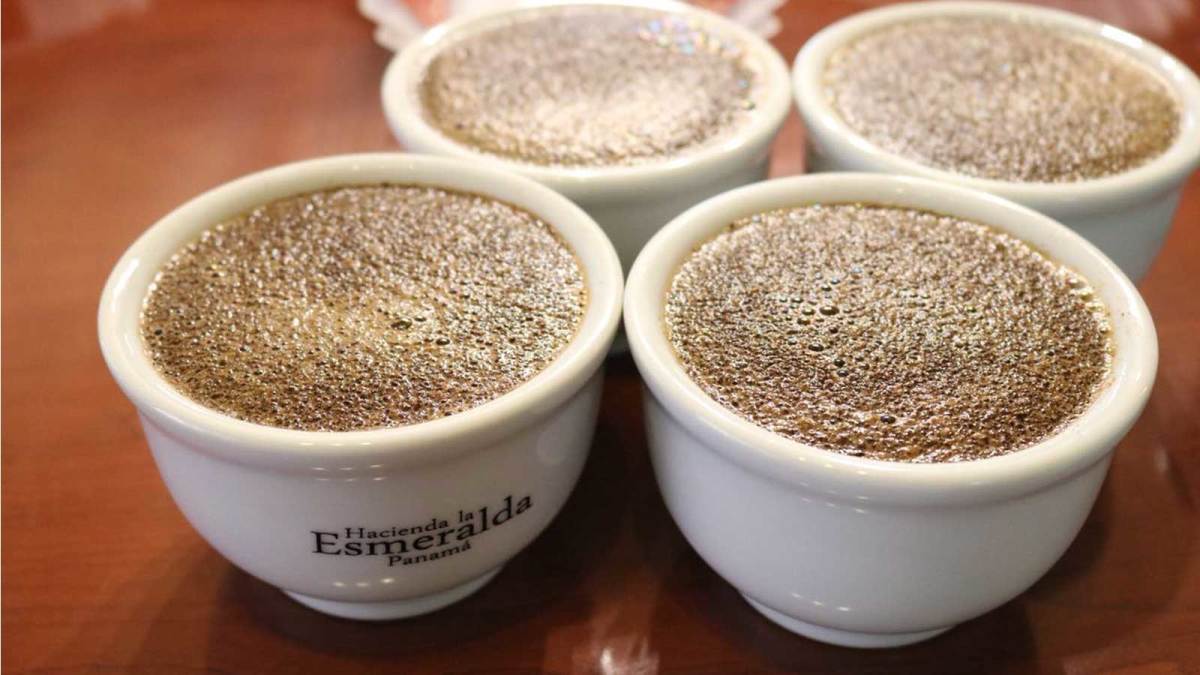 The news shook the coffee industry and shattered the previous record held by the Petersen family of Hacienda La Esmeralda, which scored an impressive $601-per-pound bid for their Panama Geisha in 2017's auction. For Lamastus Jr., it was the perfect way to wrap up the year, which coincidentally marks his family estate's 100th anniversary.
Boquete is quickly carving out a niche as one of the most exclusive coffee-growing regions in the world. And there are plenty of other award-winning estates and plantations producing java that challenges other leading coffee destinations scattered throughout "The Bean Belt," such as Colombia, Kenya, and Puerto Rico. Some of the region's top plantations include the Janson Coffee Farm in Volcán and the Carmen Estate, whose beans have been sold in Starbucks locations worldwide.
As such, coffee tourism is also on the rise, with local entrepreneurs and even the Panamanian government dedicating resources to developing this new category of travel. It's a relatively new concept that excites many of the families who've been farming these highlands for generations.
"The growing knowledge about Boquete's high-quality coffee and the global impact of the Geisha variety has created a type tourism for the region that didn't exist a few years ago," said Lamastus Jr. "Today, tourists want to visit the area's coffee farms to learn about the production and taste the different varieties we grow here."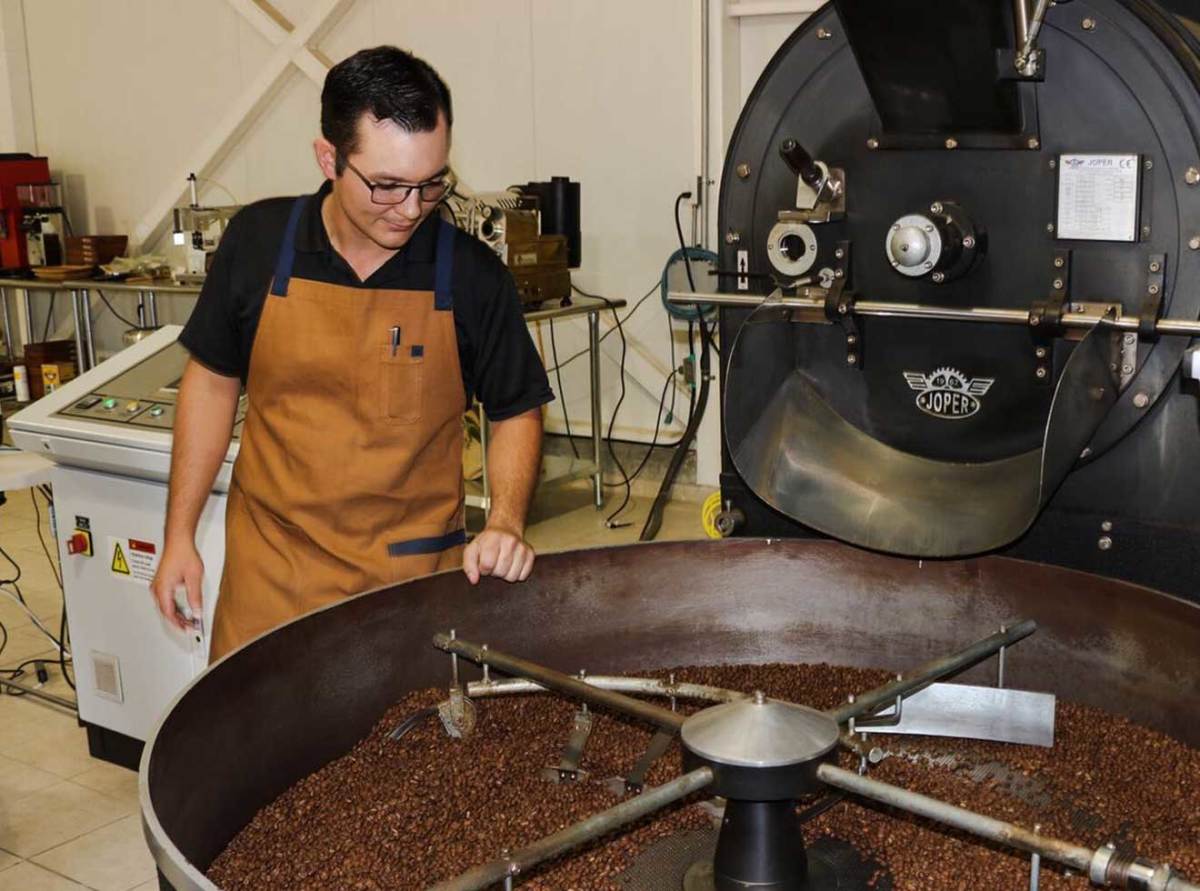 With this piqued interest in mind, Jorge Chanis B. was inspired to develop a unique experience tailored specifically for locals to appreciate Boquete's harvesting season. According to him, "February to March is essentially 'the perfect brew' because we have the best weather. It's sunny, windy and simply beautiful."
His curated experience, dubbed La Cosecha (or The Harvest) will span from March 14-17 and include lots of perks for participants, like visiting the region's local coffee plantations, meeting the masterminds, picking coffee beans in the fields, learning about the roasting process, and, of course, tasting the goods. The hope is to eventually expand the program and welcome coffee lovers from around the world in coming seasons.
Although still in its infancy, it marks a promising trend for the country, as more people become aware of Boquete and its signature Panamanian coffee.
"There is still a lot more that needs to be done in order to formalize coffee tourism in the Highlands of Panama," said Lamastus Jr.
But, it's safe to say things are percolating in the right direction.
For access to exclusive gear videos, celebrity interviews, and more, subscribe on YouTube!