For most of us, getting our hands dirty with a somewhat elaborate meal—roasting a prime rib, making pasta from scratch, whipping up chicken confit—eases the doldrums of a 9-to-5 desk job and is a far nicer way to entertain guests than ordering some pizza. But for award-winning top chefs, cooking at home is a very different story.
Chefs lead frenetic lives, manning fast-paced kitchens for an ungodly number of hours (on their feet, at that). The work is exhausting yet gratifying, laborious yet impassioned.
And it makes you wonder: What do these culinary wizards end up eating when they leave for the night? Does being a chef sap all the fun out of cooking for themselves and their loved ones? Does their palate demand the caliber of food they're serving up in their restaurants? BBQ quail with gochujang glaze, brassica slaw, and skillet cornbread? Flat iron steak with fingerling potatoes? Or is it more on par with what a kid might gravitate toward? Sandwiches. Cereal. Burgers.
We asked top chefs around the country to describe what they regularly eat at home, whether they're cooking for themselves, their kids, or their friends. Here's what five had to say on the matter.
1. Chef Tim Ma
Executive Chef, American Son, Washington, DC
Chef Tim Ma left a career in engineering over a decade ago to pursue his dream of opening a restaurant—moving to New York City and enrolling in The French Culinary Institute. Since then, Ma has opened restaurants, sold them, closed them, and opened new ones. His latest venture is at the trendy Eaton Hotel in downtown Washington, D.C., where he stands at the helm of inventive eatery, American Son. The name calls on Ma's personal experience growing up as a second-generation American in Arkansas.
"The funny thing is that I'm actually a terrible home cook," says Ma. When he leaves the restaurant, he has even more pressing matters to attend to—taking care of his three young kids, ages 4, 6, and 8. Like most children, his aren't easily impressed. "My kids always make fun of me for my cooking," he says.
"I do make breakfast for them a lot, though, like cereal or yogurt," says Ma. One might think a chef-made breakfast would be fairly involved—like French toast that's been soaking in a homemade custard overnight, or a baked eggs dish to feed a small army of hungry mouths. But Ma says he can't even make pancakes out of the box without burning them. "They're like, 'Daddy burns the pancakes!,' which is why I just make cereal," he adds, laughing.
2. Chef Greg Baxtrom
Executive Chef, Olmsted, Brooklyn, NYC
Chef Greg Baxtrom began his culinary journey fresh out of high school. During a class project in Chicago, he somewhat accidentally ended up working at Grant Achatz's award-winning Alinea, where he eventually rose all the way up to sous chef. After meeting horticulturist Ian Rothman, the two created Olmsted in Prospect Heights, Brooklyn—a produce-forward restaurant with a functional garden and two egg-laying quails.
When he leaves the restaurant, Baxtrom says what he craves most is salty, buttery popcorn. But when it comes to truly indulging? "Glazed duck breast with fried and smashed fingerling potatoes," he says. "What's better than duck fat with fried potatoes?" Quite frankly, we can't think of anything.
When asked what his friends and family have to say about his home cooking, Baxtrom says, "There always seems to be a fried potato in every dish!" We can't imagine anyone's complaining.
3. Chef Tu David Phu
Top Chef Alumni and Host of Weekly Pop-Up Dinners, Oakland, CA
Chef Tu David Phu has worked at some of the most prestigious dining establishments in the country, including Chez Panisse, Quince, Acquerello, Daniel, and Gramercy Tavern. After returning home to Oakland and cooking in his family home with his mother, Phu made the decision to leave his position as executive chef at Gather in Berkeley, CA, to focus on his series of weekly pop-up dinners. The first-generation chef was also a contestant on Bravo's Top Chef Season 15.
"You'd assume that I'd cook Vietnamese food at home, but it couldn't be further from the truth," Phu says. "After a 12-hour shift, my body is exhausted. Oftentimes I default to my meal-prep of turkey burgers and a salad." It's a healthier alternative to the high-calorie fare he typically craves when he's done working.
He and his girlfriend also make a point to take turns cooking and always hold one another accountable. "It keeps us healthy and engaged with each other," he says. "Beyond the dinner table, we find refuge in our kitchen. We share and resolve life matters while cooking."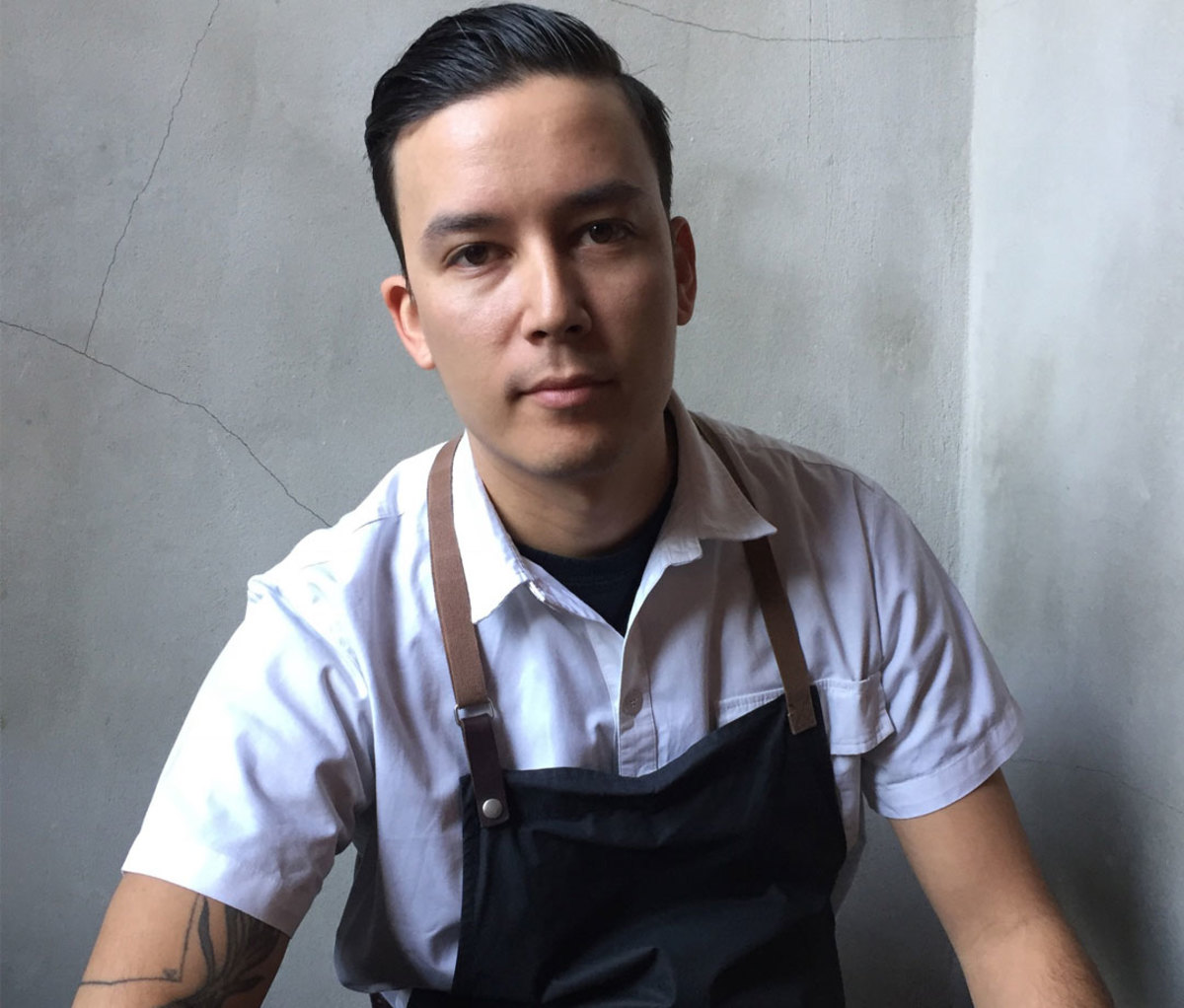 4. Chef Justin Koslowsky
Executive Chef, Seaworthy, New Orleans, LA
Justin Koslowsky is the executive chef of sustainable seafood restaurant and raw bar, Seaworthy. Its stylish digs are set in a classic, Creole cottage from 1832 at the Ace Hotel New Orleans. Before, Koslowsky was the sous chef at New York Times three-star restaurant Atera and the cutting-edge Contra, before moving to New Orleans to help open Ace Hotel's Josephine Estelle.
"You could say I'm all about the BLAT," says Koslowsky. "When I'm pressed for time, I love making sandwiches. BLTs are especially easy, so I'll make those in a pinch and always put avocado in there." Koslowsky is also a big fan of Japanese food, so other times he'll make a big pot of chicken-pork broth at the start of the week so he and his wife can catch up over late-night bowls of noodles while their daughter sleeps.
As for vices, Koslowsky has a killer combination he resorts to after some shifts. He likes to keep a few pints of Ben & Jerry's Cherry Garcia in the freezer. "I also have my own tiki bar in the house, so I'll make a piña colada or a Painkiller," he says.
5. Rogelio Garcia
Top Chef Alumni and Chef de cuisine, Spruce, San Francisco, CA
Chef Rogelio Garcia was born in Mexico City, then raised in both Los Angeles and Napa by a single mother. He began dishwashing in a kitchen at an early age and was soon cooking in Napa, quickly climbing the ranks at various restaurants before becoming first Chef de Partie at Thomas Keller's French Laundry, then Executive Chef at The Commissary. After participating in season 15 of Bravo's Top Chef, Garcia joined Michelin-starred Spruce.
"I feel way better now in my 30s than I did in my 20s," says Garcia. "When I first started cooking, I was careless about what I ate and didn't realize what I was putting into my body. As I grow older, I'm really paying attention to what I eat and staying in shape."
Garcia said he gets teased by his friends because he cooks all day with expensive ingredients—like lobster, beef, and caviar—but when he gets home he'd rather opt for a green smoothie. "How you deal with stress in this industry is very crucial. I operate a team of 20 culinarians with two boys waiting for me at home—having a healthy lifestyle is important."
Leaving the restaurant some time between midnight and 1 a.m., he'll go to the gym then get home at around 2 a.m. ("on a good day") before waking up at 7 a.m. to peruse the farmers market for the best produce to serve in the restaurant that day.
"[My mom] had two jobs and I always remember her rushing to get home to cook for me and my siblings. Her chile rellenos and refried beans are my favorite. I've tried to duplicate them myself, but I can't. They're just not the same," says Garcia.
For access to exclusive gear videos, celebrity interviews, and more, subscribe on YouTube!