Within about five minutes of meeting Marcus Boni, who's the head of coffee at the newly established Trade Coffee Co., he told me I'd probably get more out of my mornings if I switched from the grocery store medium roast beans I usually brew to something brighter and more interesting from Kenya. And sure enough, when I took the six-question quiz on Trade's new website, which launched on Thursday, it recommended that I order a bag of Anodyne's Kenya AB Kiambu.
Regardless of how much you know about coffee, if you want to make better cups of the stuff at home, Trade is going to feel like something of a godsend. It's a digital coffee wall that gives you access to over 300 different beans from talented specialty roasters across the United States. But its simple quiz will help all users, regardless of expertise, find the one bean that makes the most sense for them.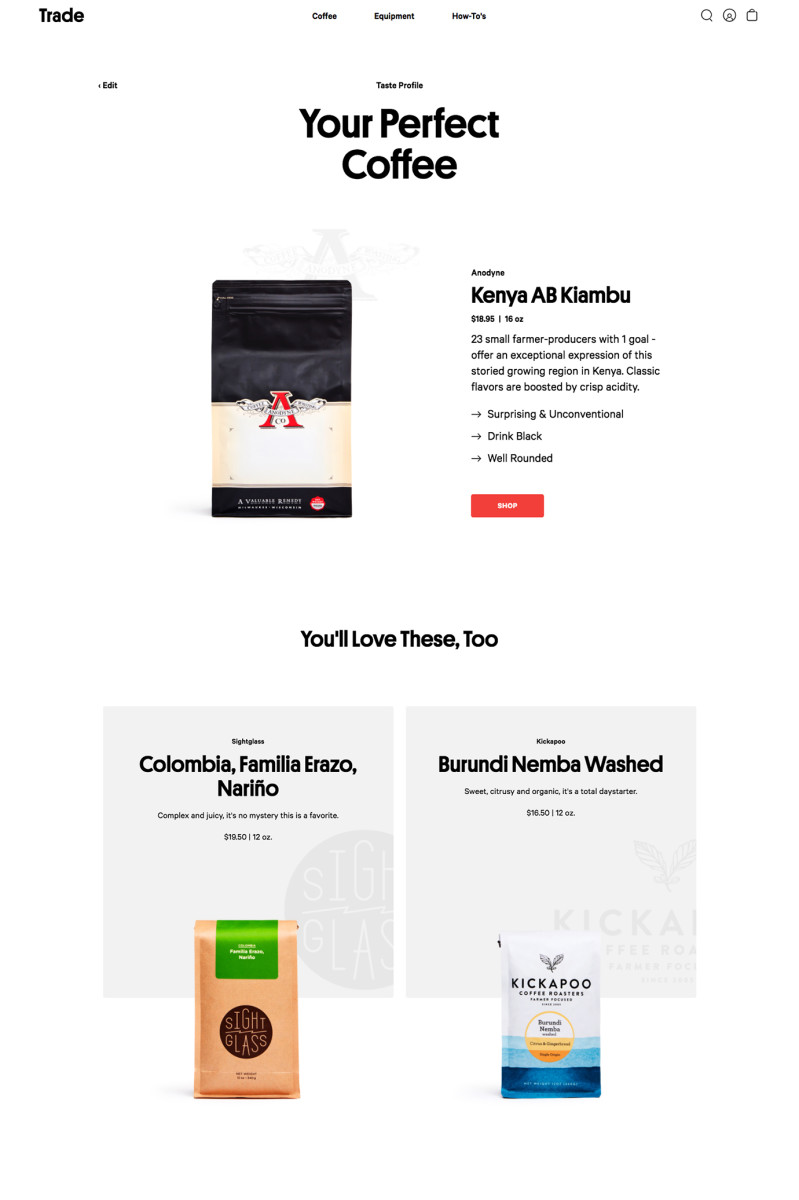 "When someone is filling out this quiz, we want them to genuinely feel good about the answers that they're giving," Boni said in an interview. "It's presented in a way that's based on how a customer would brew coffee today."
The quiz starts by asking just that: finding out your preferred brewing method, whether it's with an AeroPress, a French press, or a traditional coffee maker. Then it asks about your flavor preferences (do you like a more traditional coffee taste, or something a little different), and even if you add cream, sugar, or nothing at all to your cup. Some coffees, as the site explains, genuinely taste better black. Once you feel good about ordering a bean, the roaster will roast a fresh bag and ship it directly to you.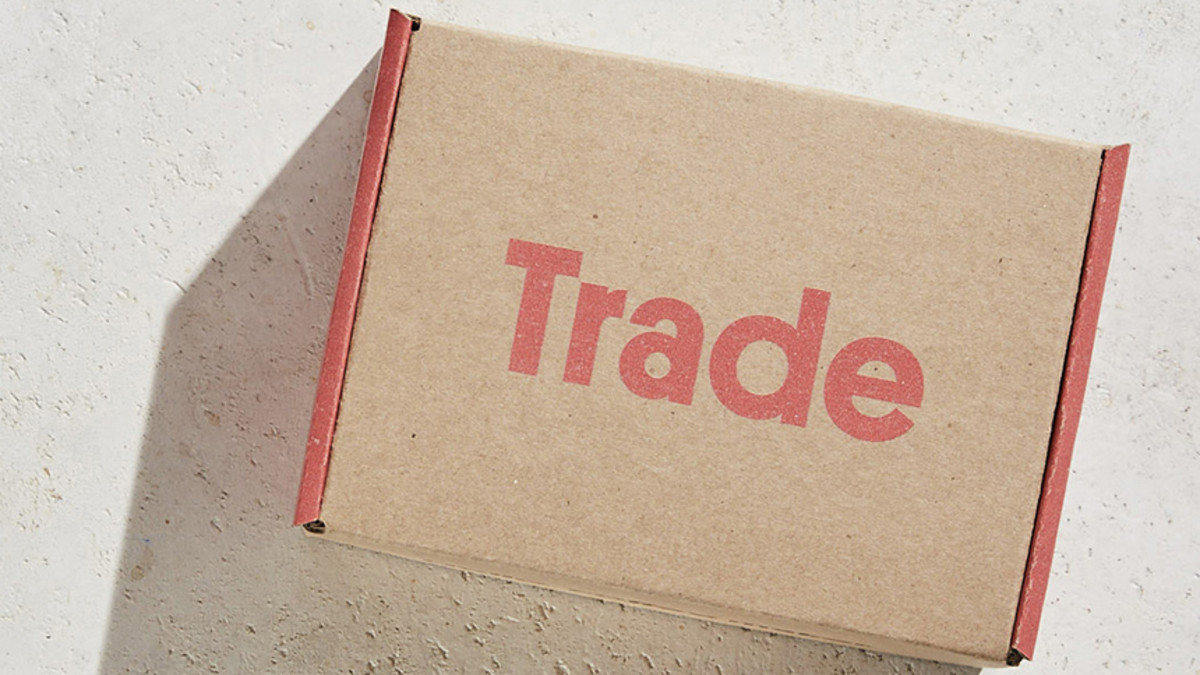 But because Boni knows that making a great cup of coffee is definitely "not like opening a bottle of wine," the site also features a highly curated selection of gear and tools all designed to help get the best brew, like the Specialty Coffee Association of America-approved TechniVorm Moccamaster and the easy-to-use and forgiving Kalita Wave Dripper. Every element of the site is designed with those values in mind: Find the best coffee for you, and find the best way to brew the best cup of it.
"There's this barrier between what specialty coffee does and where people who enjoy coffee are at today, which is having an understanding and a familiarity with what makes coffee better," Boni said. "And I think that this is really that connection, that bridge between the two worlds."
For access to exclusive gear videos, celebrity interviews, and more, subscribe on YouTube!