When faced with your next road adventure or camping trip, it's fair to say that packing light is a pretty crucial step. Simplicity is key, but at the same time, nobody wants to find themselves off the grid with a backpack or cooler full of less-than-stellar food options.
The idea of "just-add-water" pancakes is appealing to us because, well, everyone loves pancakes. While you'll need a few imperative items—like a cast iron skillet or griddle and an open flame—ultimately, this recipe calls for pancake mix and water, and alleviates the need to pack ice, eggs and other perishable goods. It doesn't get much more minimal than that.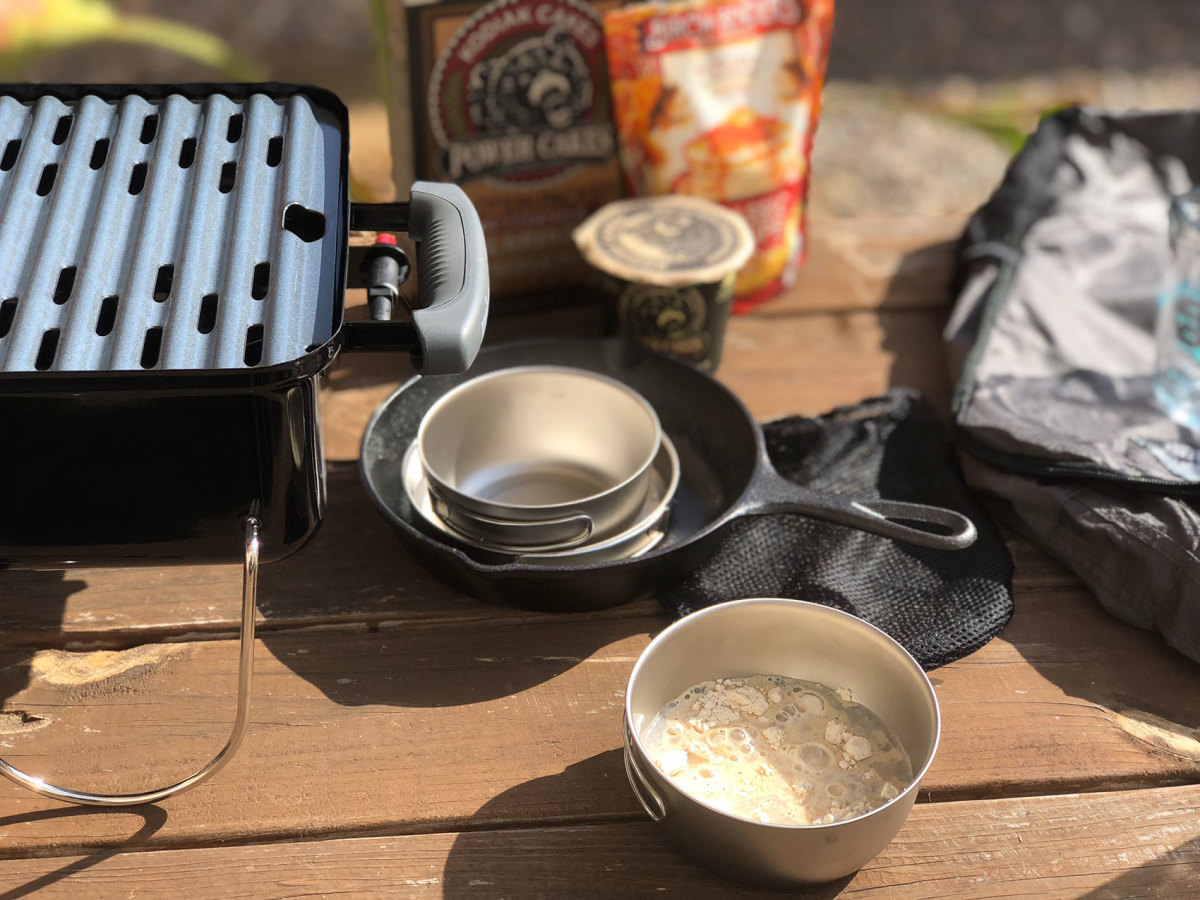 A myriad of just-add-water mixes exist, but we were curious to try a few of the healthier options. Traditional brands in the space use some ingredients you may not recognize, including additives and preservatives like dextrose, dipotassium phosphate, tocopherols, sodium metabisulfite, mono and diglycerides, and the list goes on and on.
After a trip to a couple of our local grocery stores, we sourced two of the most commonly-found, healthier alternative brands: Birch Benders and Kodiak Cakes. Both are geared toward an active audience, and we liked the fact that Birch Benders offers organic mixes, and both brands are non-GMO and have gluten-free alternatives.
The goal was to see which of the mixes stacked up to an outdoor cooking session, in terms of overall tastiness, ease of making, and the best ingredients to fuel a day's adventure. Below is what we learned, and how we ranked the three pancake mixes, from least to most favorite.
For access to exclusive gear videos, celebrity interviews, and more, subscribe on YouTube!