Food & Drink
Coveted Westland Distillery Garryana Edition Single Malt Whiskey Is Back for 2021
One of our favorite Northwestern whiskey makers, Westland Distillery, is releasing its 2021 vintage of the award-winning Westland Garryana Edition. It's time to get on the quirky bottle hunt again.
Garryana Edition 6 takes a slightly different turn than previous years: The 2021 release marries whiskey aged in brandy casks, sherry casks, and a third group of casks made from the regional garryana oak species.
Garryana (or "Garry" as it's sometimes called) is a species of oak native to the Pacific Northwest. It's a finicky grower and, from what the Westland Distillery team has indicated over the years, finding the right tree specimens for barrel making is a little like hunting for truffles.
The wood is worth the effort, though—aging whiskey in barrels made of garryana adds a bit of local terroir. And over time, the wrestling whiskey develops crazy flavors.
Garryana is a spicy wood, like cedar, that's simultaneously nutty, lending black walnut intonations in the whiskey produced with it. It's not just a way to add caramel and vanilla flavors, like the American white oak barrels bourbon is known for.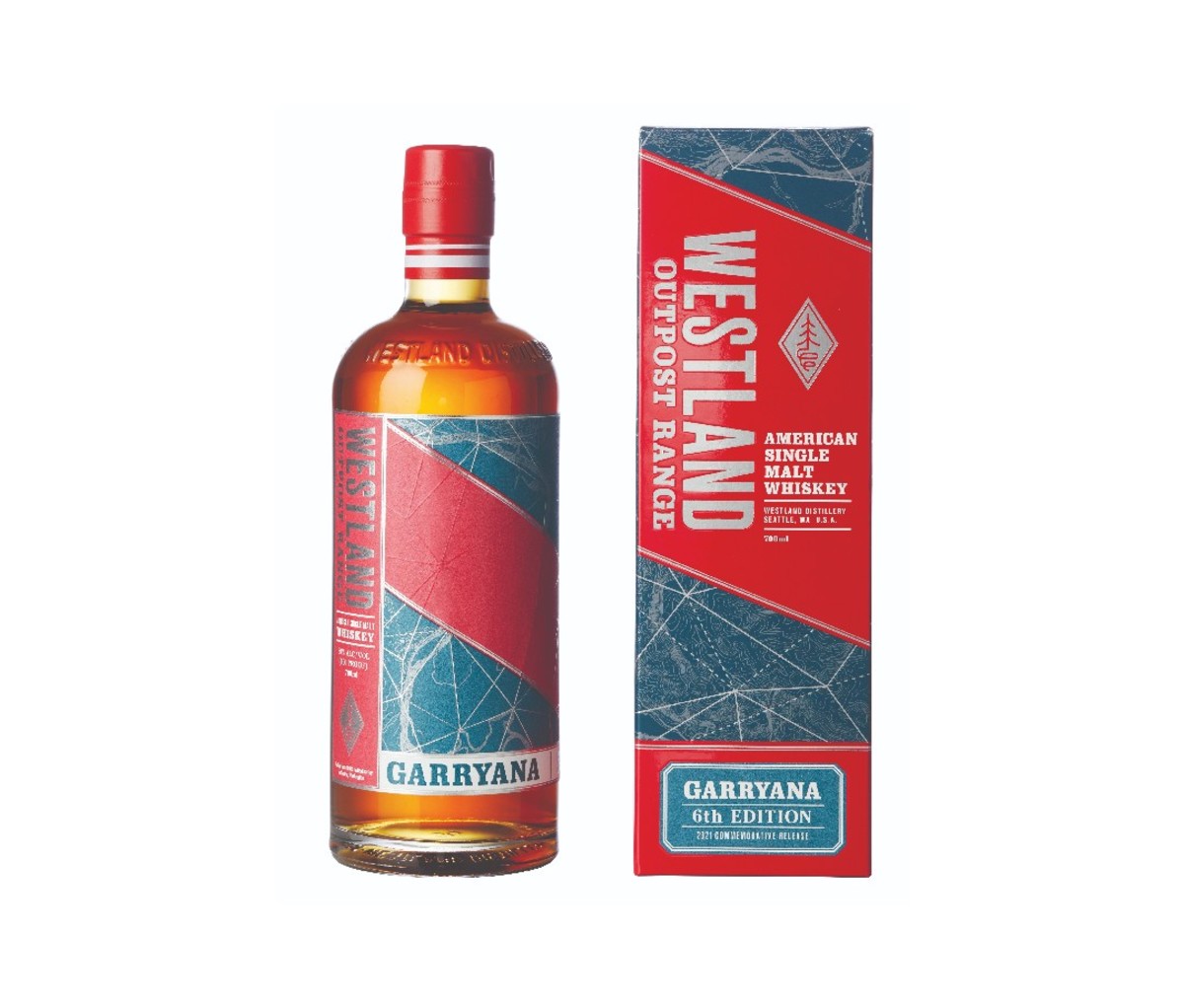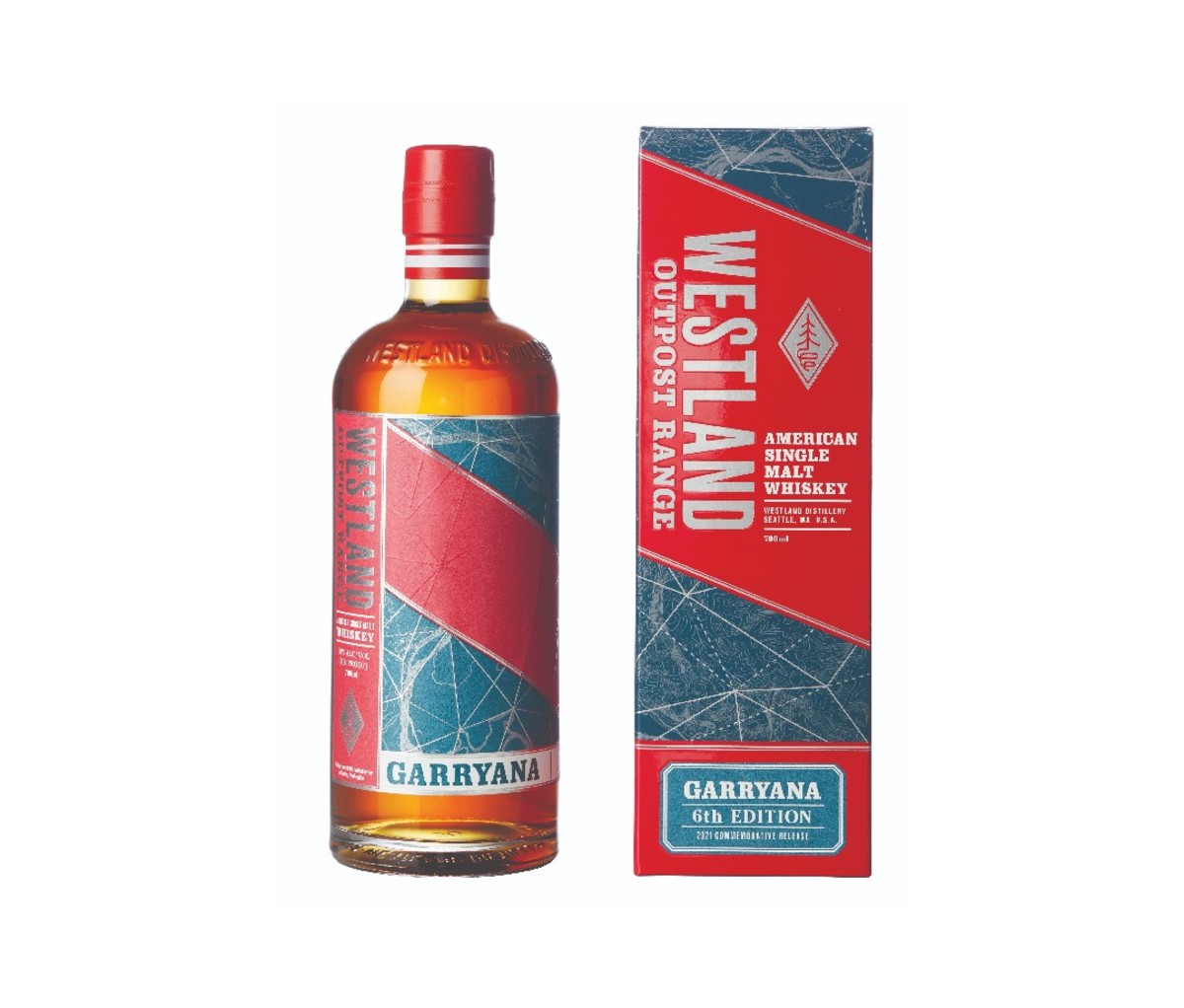 Edition 6 is a great example of how to use it correctly. The brandy casks used this year add bright fruit flavors—big stone fruit notes that Westland Distillery calls apricot and we would call pear. The sherry casks would typically add nutty, cooked fruit notes, but in this case muted PX sherry sharpens the flavors of roasted malt and molasses.
On the spectrum of "unique" in the whiskey world, Garryana is near the extreme. And as you might suspect, this whiskey has a cult following, which grows annually. That includes its non-garryana products as well; Westland's single cask releases are snapped up by the armfuls by fans within driving distance of the distillery. And as more whiskey drinkers become aware, it's only going to get worse.
The question you may be asking is, if it's so popular, why would they not just release a pure garryana cask each year? We have the same question, honestly. Having tasted pure garryana ourselves, it's certainly pungent, but that liquid is no more polarizing or intense than the peated scotch malt Laphroaig. Westland thinks it can achieve higher whiskey nirvana with more paints on the blending palate.
And they may be right. In addition to the benefits of those flavors, blending with other cask types helps Westland spread one cask of garryana further, which means more whiskey lovers get a chance to buy a bottle each year. That's important for us since this stuff gets better every year.
So is Edition 6 the best one yet? Maybe it's unfair to say that. Brandy casks, like peat, are a bit of a polarizing finish. If you like your whiskeys deep, dark, and leathery like a victorian parlor, this year's swings a different way. Previous releases of garryana have been so rich and laden with dark coffee and wood spice that Edition 6 was a nice breath of fresh air. To know the craftsmen making these whiskeys can go lighter and brighter—sing an octave up, if you will—is reassuring about what they're capable of in the future.
At $150, the 5,922 bottles released of Garryana Edition 6 won't go far—that's about half of the standard release size of something like Old Forester Birthday Bourbon. Lucky for us (and you), Westland hasn't attained that volume of popularity yet, which means Garryana Edition 6 might actually be on a shelf in your area this month.
By the way, a lot of its other great limited releases can sometimes still be found on shelves locally and through online retailers.
For access to exclusive gear videos, celebrity interviews, and more, subscribe on YouTube!