Bourbon lovers take note: Westland Distillery's newest Garryana oak release may be the bottle that moves you into American single malts. It's just that good. As one of the best west coast distillers operating today, Westland has gotten a lot of attention, particularly for its Native Oak series. Last year we covered the second edition of Garryana, named for a specific species of oak native to the Pacific Northwest, which is used to age and finish elements of the Garryana single malt whiskey.
But this year's run is different. Out of necessity, master distiller Matt Hofmann used a different blend of stocks.
In a press release, Westland explained that unlike the previous two editions, "which married ratios of full-term matured Garry oak casks to traditional oak casks," the brand had to get creative.
"The resulting whiskey features component whiskeys that are each matured in a combination of casks, producing a complex integrated flavor profile," it explained. A mixture of peated and unpeated malts were aged "in Garry oak, New American oak, first fill ex-bourbon, first fill ex-Port, and refill ex-Westland casks."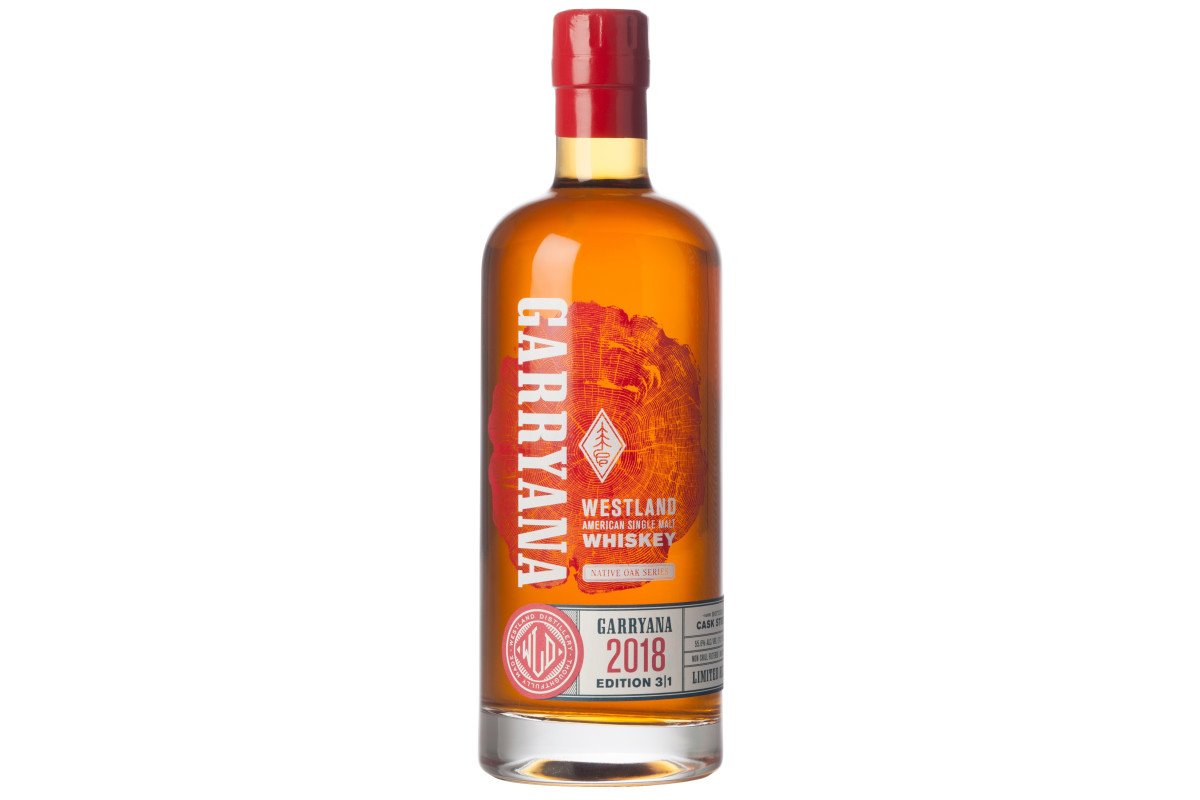 The resulting whiskey is similar to last year's release but, frankly, better, especially for the mainstream. It mirrors traditional Scottish processes, and yet it has more innate bourbon character.
Last year's release was dry and cinnamon-like, showcasing a lot of one wood in particular. But this is a tasty little masterpiece, with more burnt sugar notes, marshmallow sweetness, and a light floral character that showcases the best of the Garry oak, as it's called.
There will be fewer than 1,700 bottles produced of this year's batch, and we suspect the evolution will continue with a different product next year. Garryana casks are rare, expensive, and hard to manage, so even with all the money in the world, this will naturally stay a rare release.
Garryana 2018 goes on sale in September. At $150 a bottle, it's one of the few whiskeys under 20 years of age that can justify that sort of price. If you're buying one American single malt in 2018, this should be it.
For access to exclusive gear videos, celebrity interviews, and more, subscribe on YouTube!