It's difficult not to bring up fried chicken when you talk with Marcus Samuelsson. His all-dark meat Fried Yard Bird, one of the signature dishes at his popular Harlem restaurant Red Rooster, has become a landmark meal in New York, something you make sure you try at least once, like a great steak or a perfect slice of pizza. 
Not talking chicken is also tough since it pops up more than a few times in his newest cookbook, Marcus Off Duty, a collection of dishes anybody could make at home like dill-spiced salmon and beef tenderloin with a chocolate and coffee crust. The book shows off how Samuelsson's influences jump from one country to the next, and he effortlessly blends them together without backing his meals into fusion territory. Instead, from fennel-matzo ball soup to a mashup of Latin America and his Ethiopian homeland with doro wat tostados, he shows readers how to make familiar foods even better. 
You talk about how you've worked so hard to perfect your fried chicken. How do you know when you finally have what you wanted? 
There were a couple of things I knew, and a couple of things I didn't. What I knew was that I wanted to have something that's of the culture when you think of fried chicken, but also very original. So right away, I said we're not going to do it with breast meat; we're going to do it with dark meat. Then marinate it using buttermilk but also using coconut milk. This total balance with what Harlem has had with places like Sylvia's and Charles', and also something different.
You think of it from almost a pyramid level: all those dishes that we think about when we think about Japanese food or French food, it's the same from Harlem. Those are the dishes that everyone does. There's a couple of restaurants that do them OK, but then there's the chef that elevates them, and I thought I could come up with a dish that's original, but also of the place. Cooking has to be of the place. 
Do you cook with that pyramid mentality in mind for all of your dishes? 
I don't think with everything, but I thought about the restaurant, thought about the home, and thought about what makes sense. I knew the yardbird, just from the name and the history, would be one of the anchor dishes of the restaurant. So I do it with something like that, but sometimes I do dishes like — and this is just an example — sea urchin on a tortilla with scrambled eggs, I don't think about that at all, I think about the tortilla should be crunchy, the scrambled eggs should be very runny, and then I want to top it with some sea urchin just to add some flair. That's not necessarily of the place, but it's a good bite. 
You always hear people say they're not trying to reinvent the wheel with things, but I think with cooks, it's the opposite. In your book you give your own spin to the Philly cheesesteak, to matzo balls, and other classics. How often do you find yourself eating something and thinking you can improve on that?
Not always. If I have great sushi, there's nothing I can improve on that. I take a step back and say, 'Holy shit. The rice is warm.' The fish is sliced perfect.' You just take a step back and realize that damn, it's good. But those dishes that we talked about, like bánh mì, it's about when are they perfect. For example, we're all going to have roasted turkey or chicken coming up, and a bánh mì is perfect as a next day dish. It's better than just a random sandwich.
Sometimes a dish tastes good because of the why and the how. You want to have a good pasta? Braise an oxtail first, enjoy that the first day, then take that stew and add some gnocchi or pasta, and the next day's dish might taste better. But the real getter is that you didn't spend a lot of money, but you made something that's really good. 
You mention places like Soul Vegetarian in Chicago, and the kinds of places that you don't read about in fancy magazines or that have Michelin starred chefs working in the kitchen. Is that the kind of meal or place that influences you as a chef? 
It does. The fact that the farmers market scene in Chicago was that good — think about the climate — it's not really a farmers market climate. One of the reasons I was so impressed was because of how engaged the community was. The people care about what vegetables they had, and that made me get into the dish much more. 
Bringing it back to chicken, you say in the book that so many of your significant food memories have to do with chicken. So what's the best chicken you've ever had? 
That's a tough one. I can give you two: roasted chicken at my grandma's house. She showed us how to kill the bird, and you'd come back the next day and you'd eat chicken soup and rice, so I loved that. And the first time when Charles' in Harlem and had the fried chicken. I bit my teeth into it, and it just felt like damn, I've got to do one of these.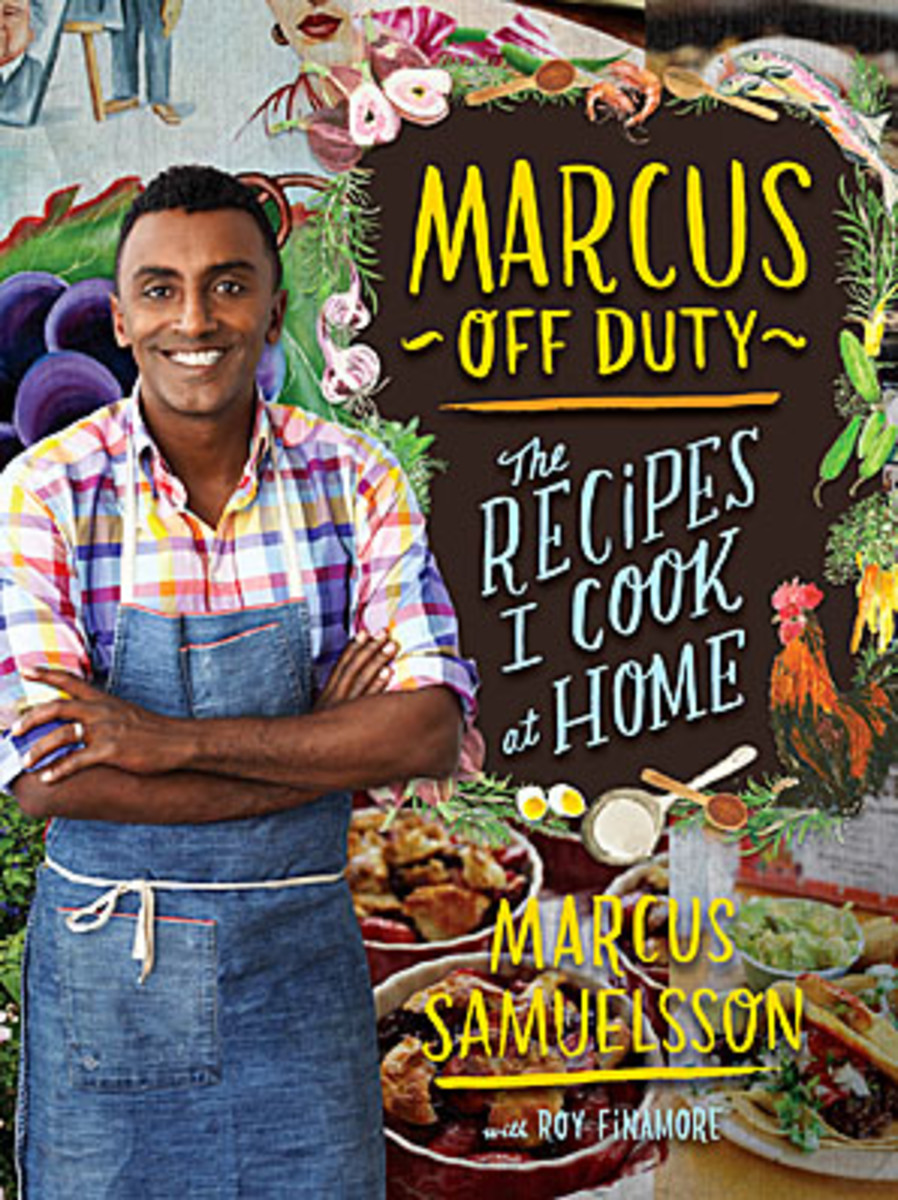 For access to exclusive gear videos, celebrity interviews, and more, subscribe on YouTube!