Big-wave surfer Ian Walsh is well-recognized in his Maui community and across the world for charging some of the biggest waves on the planet, most notably at his home break, Jaws.
Lately, he and brother Luke Walsh have honed in on another passion: healthy eating. Because of their surf-centered lifestyles, the Walsh's were early adopters of acaî – which they use to fuel their pre-surf mornings, mid-day breaks and post-surf recovery.
Several years ago, they took that affinity to the next level, opening Paia Bowls with help from friend Sam Custin and their family in Maui's namesake neighborhood, just a few miles from their small home town of Kuau.
"It's difficult to eat a heavy meal that will weigh you down and continue to surf throughout the day," Luke explains. This is how he and Ian initially got turned on to acaî, which he says acts as a light, healthy energy source – not to mention is packed with antioxidants and essential Omega-3 fats.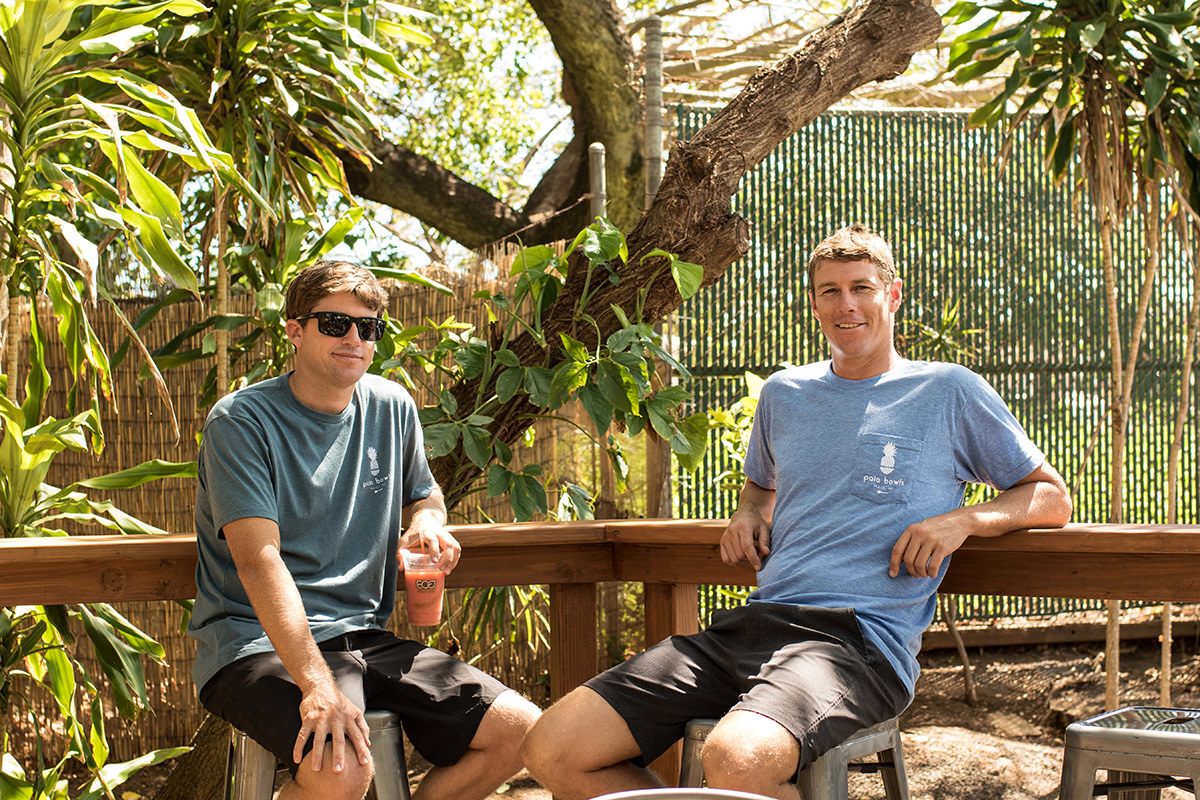 Above all else, the brothers are devoted to eating foods that support an active lifestyle, and both are firm believers in the saying "you are what you eat." 
They're focused on a farm-to-table mentality and have gone to great lengths to locally source many of the ingredients they use and consume on a daily basis (such as bananas, papaya, strawberries, honey and bee pollen).
"You can see a lot of the farms where we grew up and we drive past them all the time," says Luke. "It's nice knowing that the item did not have to cross the Pacific in a shipping container for you to consume."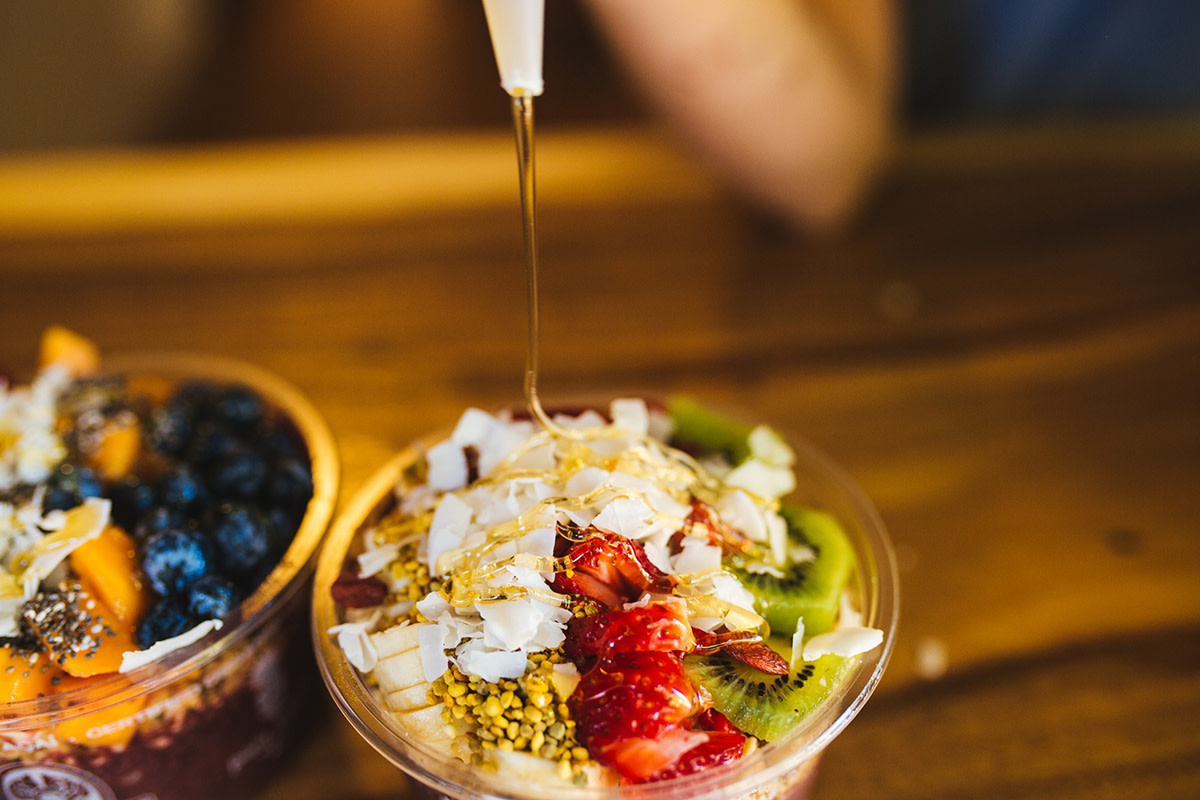 Ian follows a strict diet that allows his body to hold up to any endurance challenge he may face – whether that's surfing 50-foot Jaws for seven hours straight or doing two to three gym sessions per day. With meal planning always front of mind, he's focused on only consuming foods that won't slow him down.
Sweet potatoes – a solid source of anti-inflammatory compounds, antioxidants and essential vitamins – are a consistent staple that Ian incorporates into his dinners as often as possible.
Water is also a huge priority. "Ian is notorious for drinking as much water as possible," Luke adds. "He constantly has a Hydroflask on him and consumes as much as he can throughout the day."
In between running the business and charging waves, Ian and Luke recently shared their favorite custom bowl recipes, based on the staples that Paia whips up on a daily basis.
Ian's Surf Bowl
– Scoop pure frozen acaî puree into a bowl.
– Top with organic granola, bananas, raspberries, almond butter, cacao nibs, honey and coconut flakes.
Luke's Blend Bowl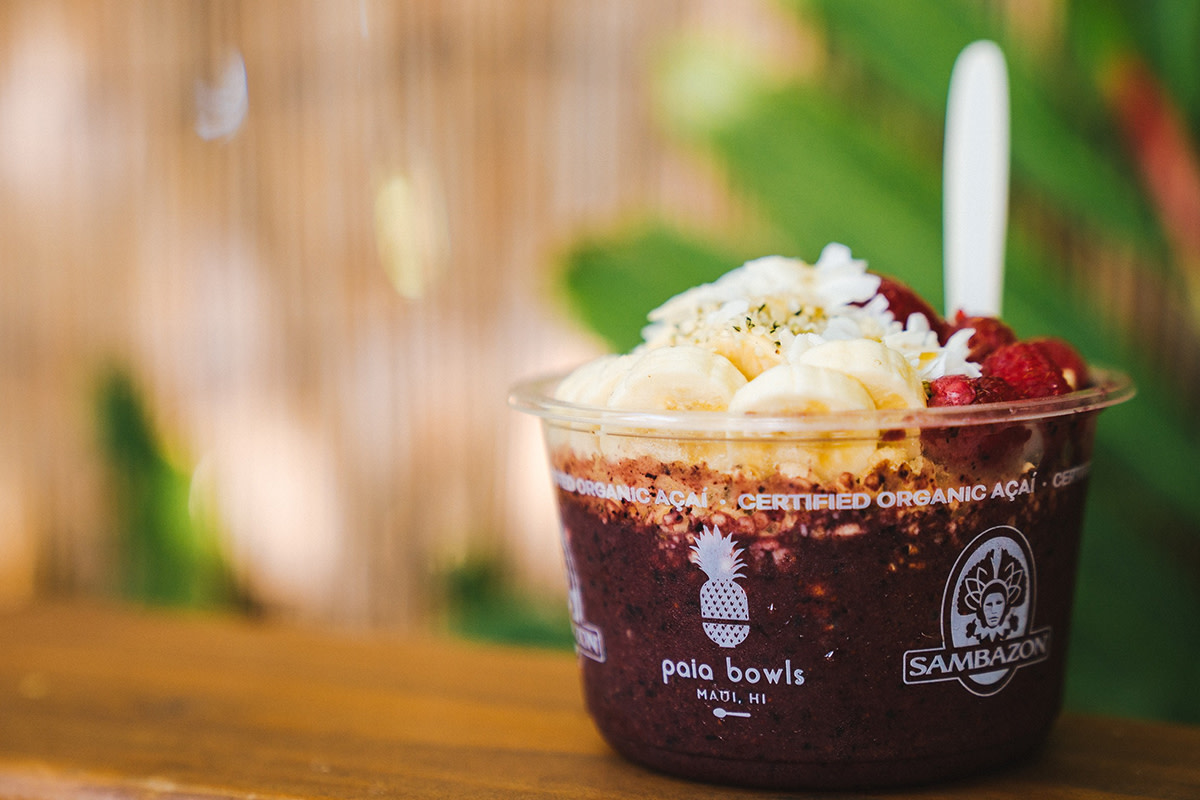 – Blend acaî with blueberries, strawberries and banana to make a thick smoothie base.
– Pour into a bowl.
– Top with coconut oil, organic granola, bananas, strawberries, goji berries, bee pollen, honey and coconut flakes.
For access to exclusive gear videos, celebrity interviews, and more, subscribe on YouTube!