Paige Alms' dream of being a pro surfer started at age 13. But she's gone through an evolutionary process with how she identifies with those goals today.
"In my early 20s I was burnt out on professional contests, and I was really questioning my direction," Alms admits in a new short film, "Collaging the Line" alongside fellow surfers and creatives Jaysea Devoe and Cori Barnick, and artist Susan Wickstrand.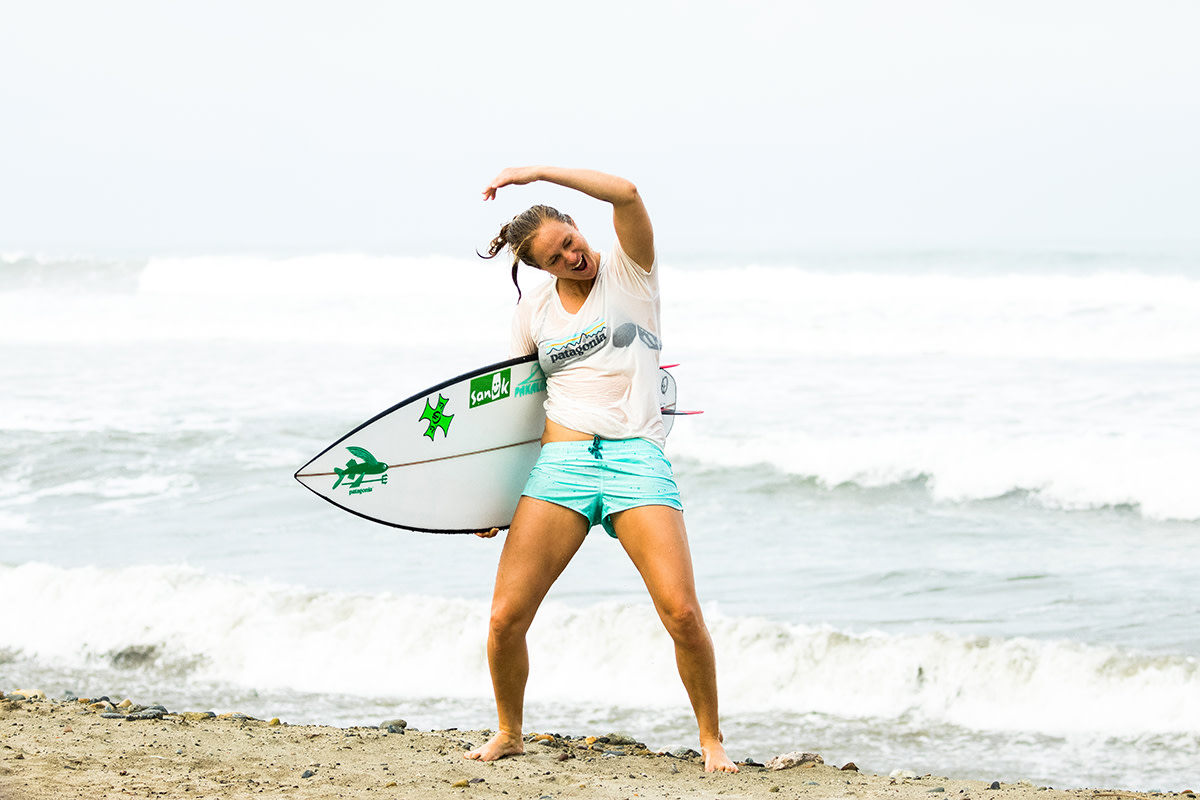 Alms says she's learned to trust herself and her path, recognizing that's not always an easy process. Today, the two-time big-wave World Champion has played a role in paving a more equal path for women big-wave surfers, leading with a humble voice and stellar skills.
Along the way, Alms has defined what the journey is about for her: she's focused on clean eating (but not without the occasional indulgence) and perhaps most importantly, fueling her happiness and energy levels, while acknowledging that no one is perfect and we all have highs and lows. It's something she calls "living in 'doing.'"
"Whatever you put out into the universe is what comes back to you," said Alms. "You can create whatever you want in your life, as an athlete, in business, as a family."
We caught up with Alms to better understand her mindset, how she pushes through tough days and creates balance in all aspects of her life. Plus, her all-time favorite meal (hint: it's sourced from her backyard garden) and her go-to smoothie recipe.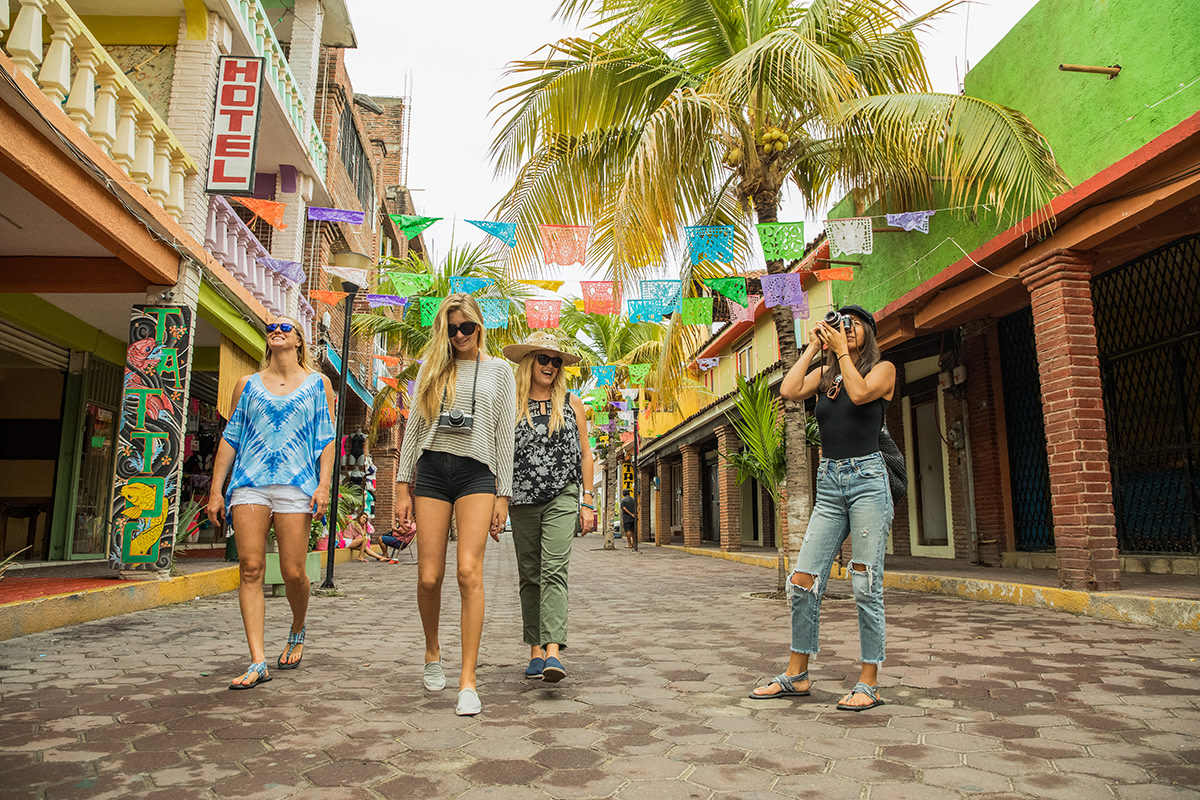 You spend a lot of time in the ocean. How has that shaped your life, your habits and thoughts, and your routine as it relates to health and wellness?
I believe growing up in the ocean shaped who I am, what my values are, my personality and what I care about most. Being surrounded by nature and being in the water daily, it makes me value my environment above all else. I believe in treating our planet and others with the utmost respect, and that kindness is the key to living a fulfilled lifestyle. My health and wellness would not be the same if I didn't value the environment and our oceans.
You recently spoke on a panel about wellness as it relates to the surf and outdoor community. What are some specific things you shared from your personal perspective, and what did you learn from this experience?
I spoke about what makes me feel good: being active, being an athlete, pushing myself to learn and explore and trusting myself. I learned a lot listening to Dr. Eric Goodman and Gabby Reece, as they are both legends in their own right. I value what Gabby says about keeping things fresh and listening to your body – she has been one of the leading female athletes of her time and continues to push boundaries. I love what Dr. Goodman's practices are all about, learning and listening to what your body is telling you, you don't have to lift 300 pounds and do crazy exercises to be "strong."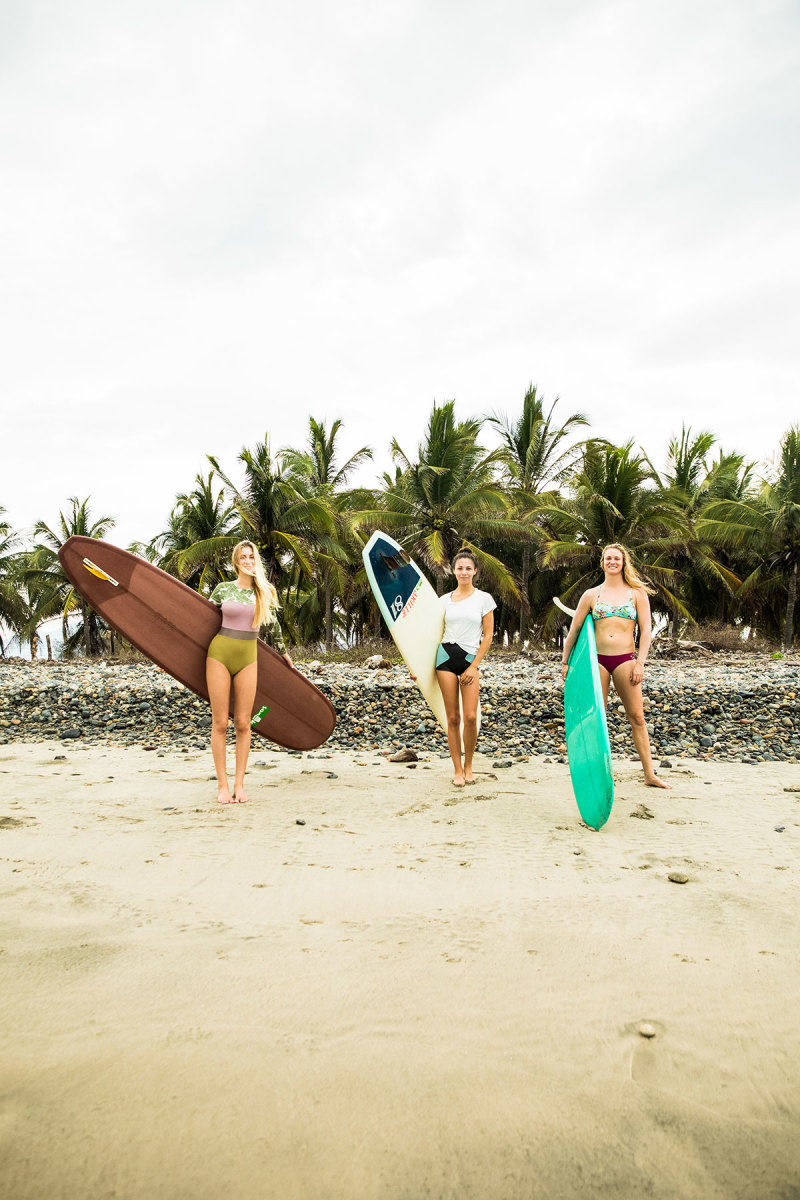 Talk about your philosophies when it comes to food: What main principles do you subscribe to when it comes to what you eat?
I believe in balance. When I am at home, it is a lot easier to be on a more strict diet, and by "diet" I don't mean not eating, but just eating clean. When traveling it can get a bit tricky, but I usually try to stick to the same program. I try to eat veggies, fruit and lean meats daily … but I don't limit my happiness by not allowing myself to indulge once in a while. I love food!
Can you talk about your connection to gardening? Do you regularly grow your own food, and if so, why is this important and why does it resonate with you?
When I am at home during the winter, my garden is raging! I love being able to walk outside, talk to my plants, watch seeds sprout and eat meals from the veggies and fruit that I have grown. I believe we all need to have a more direct connection with the food we are putting into our bodies. With having a garden, you're going straight to the source! I know exactly where my seeds or starts came from, what is in my soil and luckily, where I live, it rains almost daily. Nothing makes me happier than pulling greens, tomatoes, herbs, cucumbers and radish together for a big salad to feed my friends and family.
What are some of your specific go-to meals, snacks and foods that you turn to when you are in training mode to give you the proper fuel you need?
My go-to meal is a big, lush garden salad with kale, arugula, lettuce, cilantro, mint, parsley, tomato, cucumber, daikon, carrot, blueberries, apple – whatever is in the garden or in the fridge … Add some BBQ chicken breast or venison, or some fresh fish from a friend. That's pretty much my favorite meal – light, fulfilling and it makes me feel good!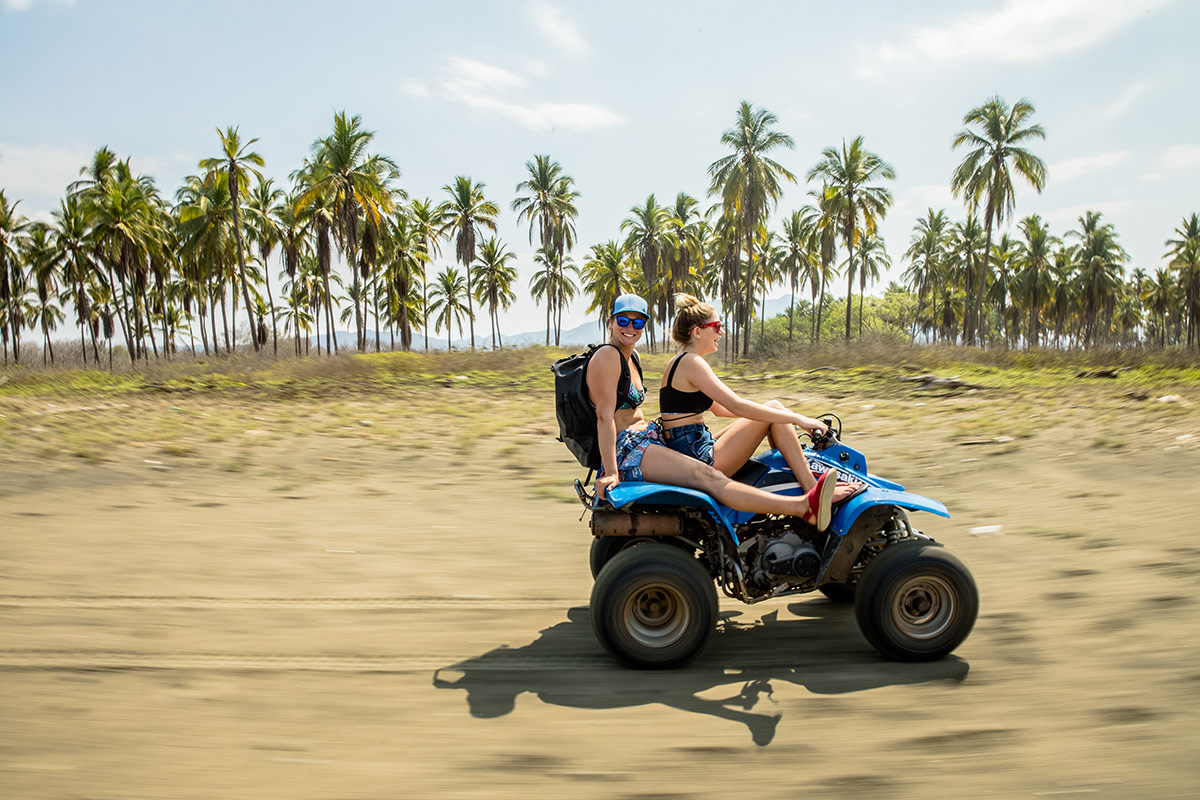 How do you balance being mindful with other exterior elements of surfing, like food and fitness? How do you nurture and stay balanced in the mind with everything else that's going on in your busy schedule?
Listen, we all have good days and bad, and we all go through cycles. My life and moods and goals come in waves and it's all about being able to interpret and harness your emotions. Being a woman, well, we have super powers – duh! [Laughs] But in all seriousness, we see and hear and think about things differently.
Finding balance is key. I always resort back to the ocean and being active, because that is when I feel the most balanced in my life. When I get a good surf or good workout in, my day is so much better, and then I am better – better at home, with my friends, in my community and the love spreads out to others. We are all in this together.
Can you share one of your favorite recipes with us?
Mmm, a good smoothie! Frozen bananas, berries, acai, almond milk, peanut butter, avocado, Progenex recovery protein powder, flax seed, chia seeds, hemp seeds.
All images courtesy of Sanuk
For access to exclusive gear videos, celebrity interviews, and more, subscribe on YouTube!